And now you have to as well.
A few days ago someone forwarded me a link to the Audubon Society's twitter page promoting whatever this is.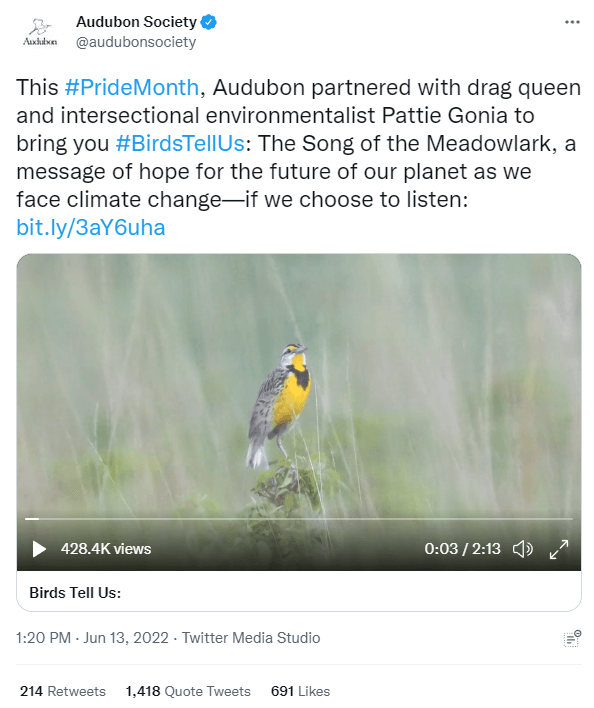 This #PrideMonth, Audubon partnered with drag queen and intersectional environmentalist Pattie Gonia to bring you #BirdsTellUs: The Song of the Meadowlark, a message of hope for the future of our planet as we face climate change—if we choose to listen: https://bit.ly/3aY6uha
His face looked familiar to me. Turns out he was also the drag weirdo who "starred," in this commercial where google was trying to sell being a weird pervert.
I don't know what the actual product was, but making money is far from the top of Google's agenda.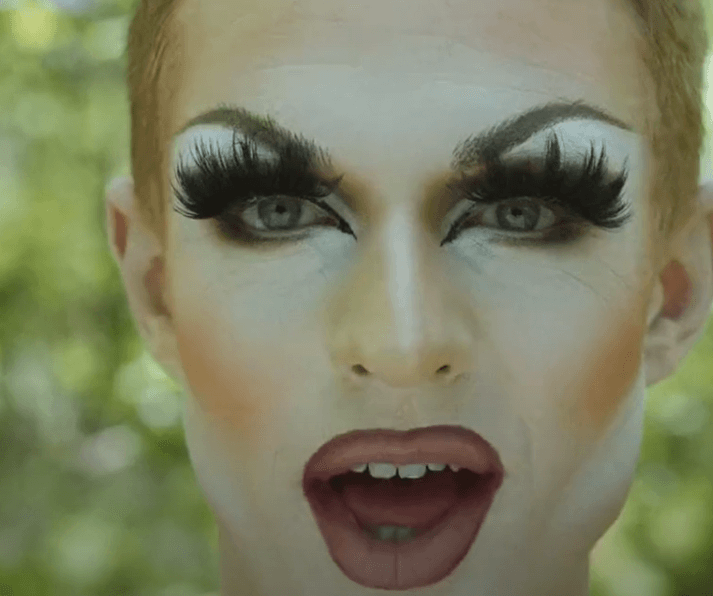 It might be easy to focus on the weird bird outfit, his creepy tongue movements, creepy facial ticks, nails on chalkboard gay voice, makeup, obviously male body in a cocktail dress, or any other of the many disturbing things that screencaps alone don't quite capture. Personally, I can't get over just how idiotic the script is.
Birds tell us. *whispers* birds tell us… that the World is changing. That the climate is changing.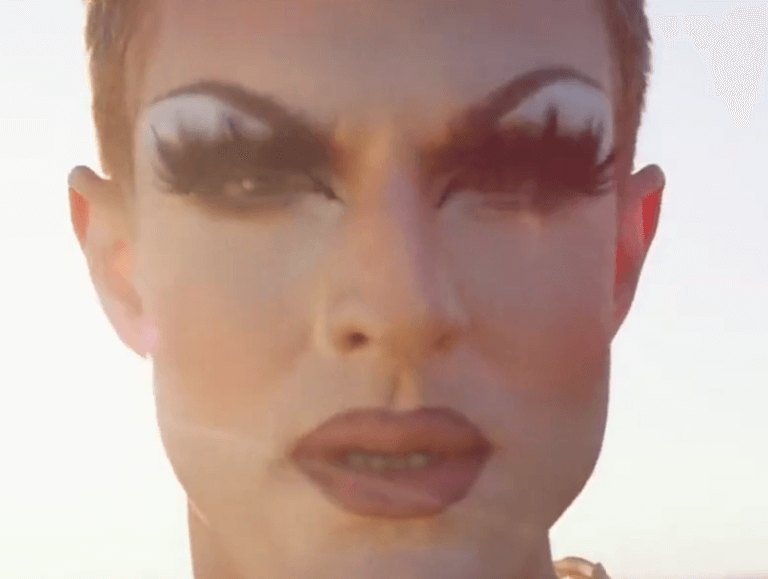 Trannies and global warming. Two fake things teaming up together in the crossover of the century. Maybe someone can get turned into a lampshade or a bar of soap with hair still on it and we'll complete the trifecta.
That the climate is changing. They sing it OVER us. And around us. In their songs AND in the songs they no longer sing.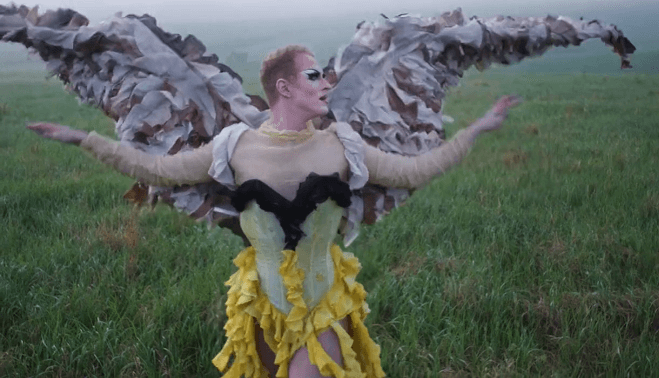 Pattie Gonia and the Audubon Society hitting us with a deep message. Who can forget how, since global average temperatures rose 0.15*C in the past thirty years, birds are no longer rocking out to The Beatles, or even The Rolling Stones, but are instead singing gangster rap "music," the likes of which they would never have considered just ten years ago. What global warming is doing to our avians must be stopped.
Will we choose to listen. Birds tell us.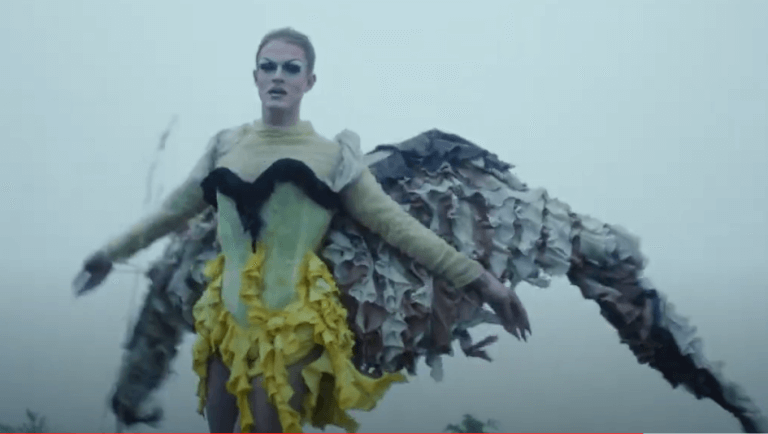 There's a lot of dancing for a while. It is what it is.
Do you know why birds sing just before dawn? People believe it's to tell each other that they made it through the night. As a way of saying "I'm Still Here."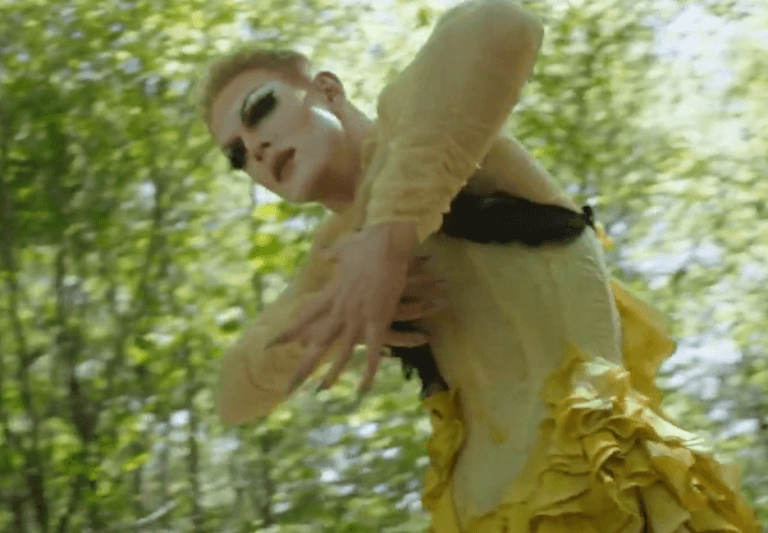 People believe that? Cool, let's see what actual scientists believe.
Quora (Professor Ken Saladin's answer):
Birds sing… to tell each other that they made it through the night. As a way of saying I'm Still Here.
Just kidding. What he actually said was.
Singing is a very energy-consuming activity. Therefore it generates a lot of body heat. Songbirds tend to concentrate their most demanding activities in the cooler hours of the day. They need light and good vision to hunt, but they don't need to be able to see well to sing. So some species (like mockingbirds) begin singing while it's still dark, begin foraging at first light, and remain relatively quiescent during the hotter part of the day.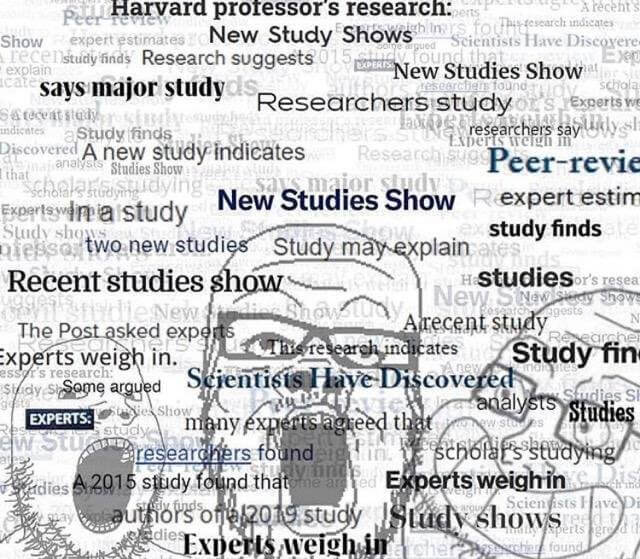 But I mean people say something retarded about how birds need to tell the World that they lived through the night, and thus engage in a calorically intensive activity for no particular reason. So let's go with that and get a dancing tranny to spin around in a bird outfit. It's fuckin' pride month, bigot.
Maybe that's why we sing too. As a way of saying "I made it. I'm Still Here."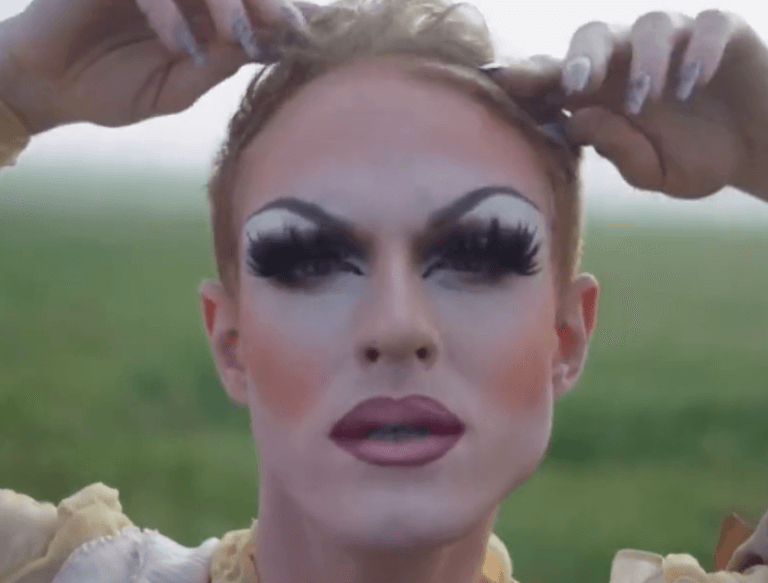 That's certainly why we here in the AIDS community sing. We're singing to let everybody know that we survived gay, barely, and we're ready to hit up the next fuckparty. Just make sure to eat the right foods this ANAL month or you might shit on the dick of the fiftieth guy whose in your ass tonight.
*background* birds birds birds birds biiiirrrrrrddddss tellllllll ussssssss birds birds birds

If we hear them or not, will we choose to listen?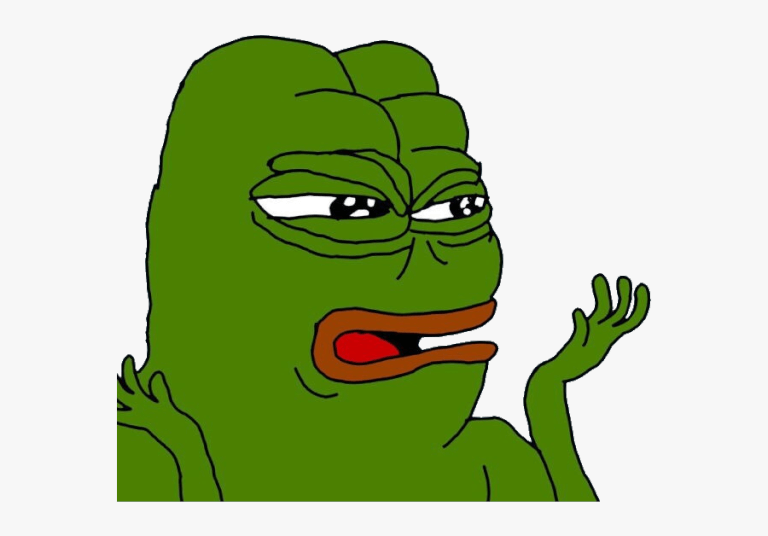 Well not if we don't hear them in the first place you moron. How is that supposed to work?
Birds tell us there is Something Worth Saving. That hope too is a feathered thing, perched upon the soul.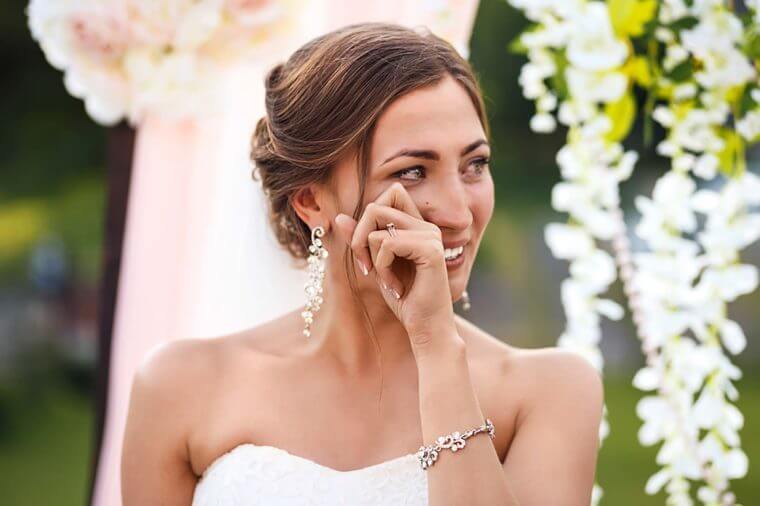 That's so beautiful and deep. It was even better in the original poem by Emily Dickinson.
"Hope" is the thing with feathers –

That perches in the soul –

And sings the tune without the words –

And never stops – at all –
It's okay that this guy butchered it just like it's okay that the surgeons butchered his genitalia. In fact, it's better this way. Now I can pretend to be moved by this performance to get reddit upcummies.
Singing. Never ceasing. Giving wings.
He does this "feminine," swirl that "erotically," shows his underwear. I'm not going to screencap that. This bird in the very next frame pretty much sums up my reaction.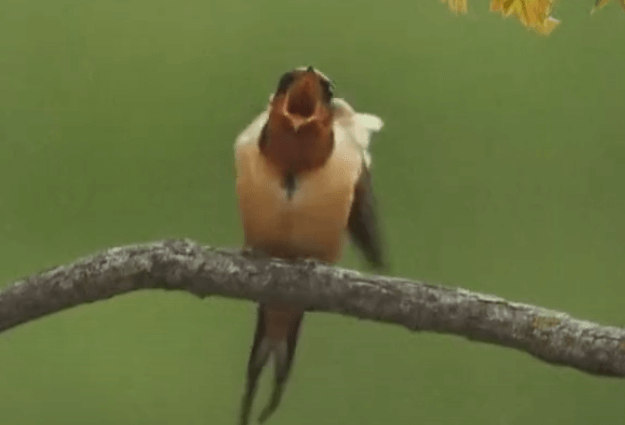 Reminding us of something so profound. Be a quiet sound.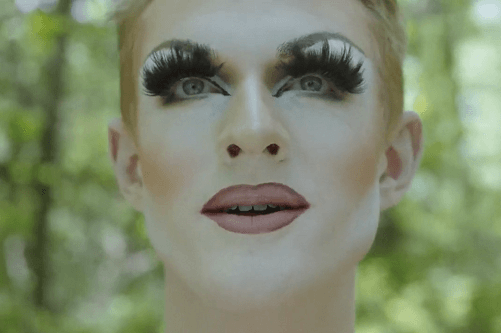 We are then "treated," to a site of this mans face for about five seconds. Then it cuts to him trying, and failing, at more feminine dancing. And then there's the credits.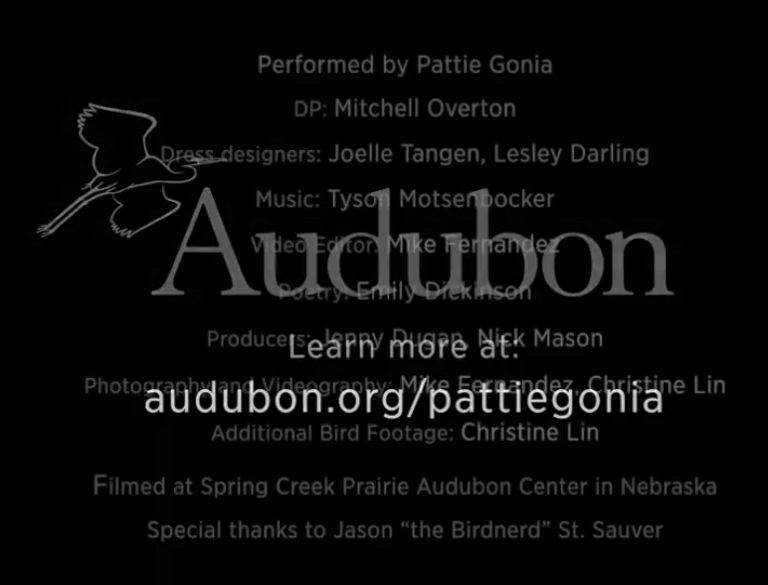 Make sure to donate to the Audubon Society if you really love birds and also making sure that creepy perverts have unsupervised access to children.