Katz is a native of Edmonton, and after attending law school at the University of Alberta, he started his own law firm. He made his fortune in pharmaceuticals, and when he purchased the Oilers in 2008, it was with the intention of helping to revitalize Edmonton's downtown core.

Katz Group has partnered with Joel Silver to create Silver Pictures Entertainment – a new company that will develop, produce and provide or arrange financing for feature films, television and digital projects. Katz' interests in the company fall under the OEG umbrella.

…

in 2016, Daryl Katz sold Rexall to the United Stated based health care McKesson Corp. for C$3 billion ($2,327,850.00). Rexall Health and McKesson had worked together for over two decades; in 2012 previously agreed on selling Drug Trading Company Ltd. for $920 million.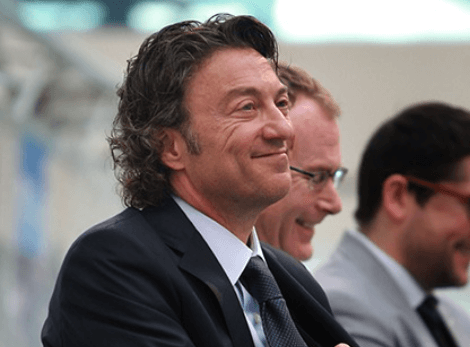 Daryl Katz is the creepy sexpest jew owner of the Edmonton Oilers. He came from humble beginnings, with his affluent father buying him his first drug store in the early 90s for a mere 300k. He's become a high class drug dealer ever since, working his way up to his net worth of multiple billions. And he's certainly got a history of gross jew behaviour, as we see in this Variety piece from 2017.
A Brazilian actress-model is accusing an NHL owner and financier behind Silver Pictures of offering her "millions" of dollars and a movie role in exchange for sex.

The model, Greice Santo, who had a recurring role in "Jane the Virgin," alleges that she was twice lured to the hotel room of Daryl Katz, the Canadian billionaire who owns the Edmonton Oilers, with promises that he could help her acting career. Santo says that although she spurned Katz's advances, she later received two wire transfers totaling $35,000. In an interview, she said that such behavior is typical in Hollywood.
"This is so common, but most girls and women — they are afraid of coming out," Santo told Variety. "I feel like me coming out will give courage and inspire so many girls who go through the same thing I go through."
Creepy sexpest jew, with a history of soliciting sex from the goyettes in Hollywood. Where have we heard this story before?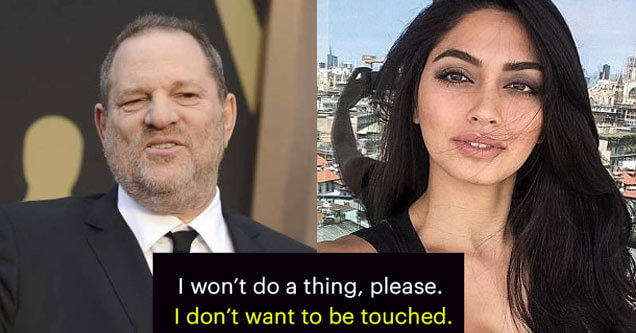 It's not clear to me why Daryl Katz had to hire legal representation. Pretty sure seething midget Andrew Anglin would have dedicated the next ten years of his life to defending him as he does with all creepy jew sexpest rapists. 
The story begins in November 2015, when Santo was flown to Hawaii to participate in a photo shoot for Viva Glam magazine. While there, she was introduced to Canadian executive Michael Gelmon, who suggested she should meet his cousin, Daryl Katz. According to a handwritten statement filed with the lawsuit, said she was invited to Katz's hotel suite at the Four Seasons with the promise that he could help her career.

"Katz said he could put me in a big role that would change my life and then switched the conversation and said he rather give me money," Santo wrote.

According to Santo, Katz said, "I'm talking about millions… This would help your family and help you so you won't struggle."

Santo said she asked what she would have to do in exchange, and was told, "I'm looking for companionship and sex."

Santo said she refused and walked out. The next day, she sent a text to the CEO of Viva Glam recounting the incident: "Offered me money… I didn't get offended… You have to play the game." She also said it appeared Katz had been drinking.

Katz offered to send her $20,000, which Gelmon wired to her account shortly before the meeting. In her statement, Santo described the payment as a "good faith gesture."

Santo said in the statement that she was assured by Gelmon that Katz would not proposition her again. However, after 30 minutes of talk about helping her career, Santo said that Katz again proposed paying her for sex. Santo said she again refused, saying "I am not a prostitute," and left.

However, she continued to maintain the relationship. In a text message soon after the meeting, she wrote, "Hey. Wish we could've had dinner together. And spend more time. You are a very sweet and kind man. Thanks so much for your kindness."

She continued to text with him sporadically for the next couple of months. According to Santo, Gelmon wired her an additional $15,000 and asked for another meeting at the Montage Hotel in Beverly Hills in March 2016. She said she did not go to the meeting.

Santo also said that Gelmon called and threatened her when word got back to him that she had been talking about her encounters with Katz. The call was recorded, and Gelmon can be heard telling her that Katz's people could "make sure you don't work in Hollywood ever again."
I don't know whether to be outraged at Katz behaviour, or amused. Creepy jew Daryl Katz combines with creepy jew Michael Gelmon, his cousin, to try prostituting a beautiful goyette. That's outrageous, but it's kind of funny that he's such a pathetic loser he sent her $35,000 anyway, and didn't even get sex in return. That last part is quite relevant for today's revelations. 
But before we get into that, more backstory from fall of 2021.
A former star of the Boston Ballet was named in a federal lawsuit that accuses her and her husband of sexually abusing dancers they were mentoring.

Two women, Sage Humphries and Gina Menichino, sued dance instructor Mitchell Taylor Button this summer and made disturbing allegations that he groomed them before he sexually abused them while they were his young students.

The civil complaint, filed Sept. 23 in U.S. District Court in Nevada, was amended last week to add three plaintiffs and to name former Boston Ballet principal dancer Dusty Button, Button's wife, as a co-defendant.

"The is a case about a couple who exploited their position of power and influence in the dance world to sexually abuse young dancers across the country," the complaint said.

The Buttons took an interest in the young dancer, and together they sexually assaulted her, the civil complaint alleges.

Humphries said she was also abused by both Buttons, who the lawsuit claims "regularly used painful sex toys on Sage and would tie Sage up, in order to have sex with her."

"Sage never consented to these violent sex acts," the complaint says.
So creepy Mitchell Burton, who does appear to be a goy, worms his way into a position of power over a bunch of young ballet dancers. He uses his wife, who is also in the ballet, to groom the girls and sexually abused them in some unspecified ways. A sad story, but what does this have to do with Katz?
Edmonton Oilers owner Daryl Katz denies an allegation he paid an underage ballerina at least $75,000 for "sexual favors," a claim made in a civil action filed by two noted ballet figures who are themselves being sued for alleged sexual misconduct.

Humphries claimed in her lawsuit that the Buttons took an interest in her as a young dancer before they both sexually assaulted her.

Earlier this month, lawyers for the Buttons filed a counterclaim denying those allegations, but said Humphries was victimized — just not by their clients.

"To the extent that Sage Humphries claims she was abused and sex trafficked, the Buttons agree — however, this abuse and trafficking was not at their hands, but at the hands of a series of older men," the Buttons' attorney, Marc Randazza, wrote in the counterclaim.
Wait a minute, Marc Randazza? That was the lawyer that Anglin hired for his fraudulent legal defense. He talks himself up as a big free speech fighter, but he's somehow involved in this civil suit. I honestly have no idea why.
"If Sage is truly the damaged flower she claims to be, the price should be paid — but it should be paid by those who actually engaged in illegal acts with her."

Randazza said Katz "paid Sage at least $75,000.00 for her sexual favors while she remained underage."

"Humphries was literally a child prostitute to a billionaire, and her mother assisted her in laundering the money she was paid and in trafficking her to Katz," according to Randazza.
Big if true, but the texts they included don't show anything other than Katz's pathetic version of "game." I'll be transcribing these below. Annoyingly, the Buttons didn't crop out the virtual keyboard from the first screenshot. Maybe for legal reasons they couldn't.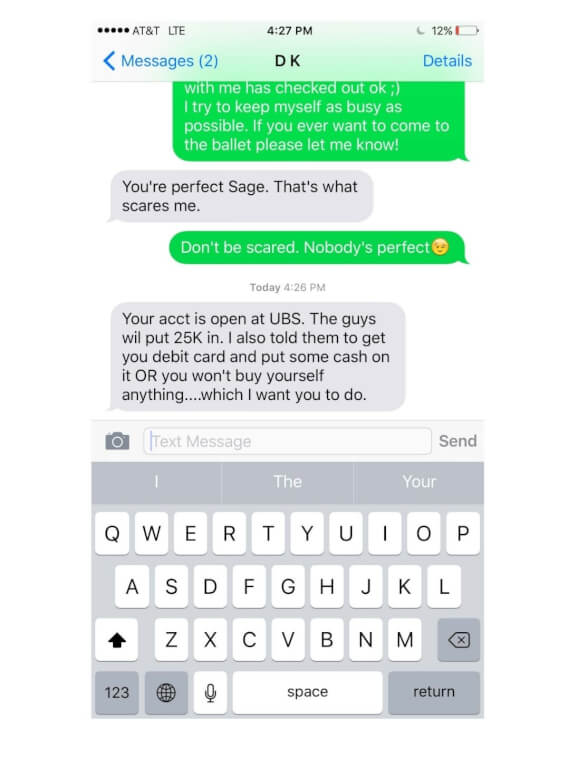 Humphries: with me has checked out ok 😉 I try to keep myself as busy as possible. If you ever want to come to the ballet please let me know!

Katz: You're perfect Sage. That's what scares me.
Gross. Especially coming from this guy.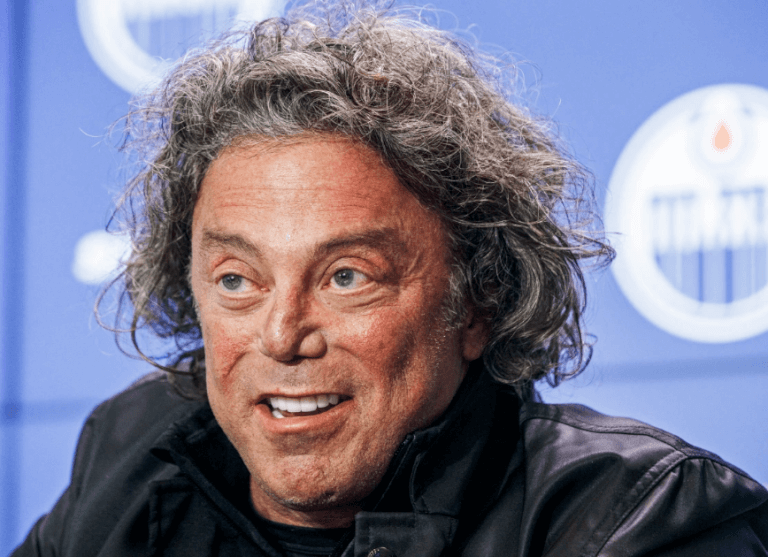 Humphries: Don't be scared. Nobody's perfect. :winkyemoji.

Katz: Your acct is open at UBS. The guys will put 25k in. I also told them to get you[sic] debit card and put some cash on it OR you won't buy yourself anything….which I want you to do.
It should be made clear that these may well be two different conversations years apart. It's not made clear from the screenshots or the accompanying articles.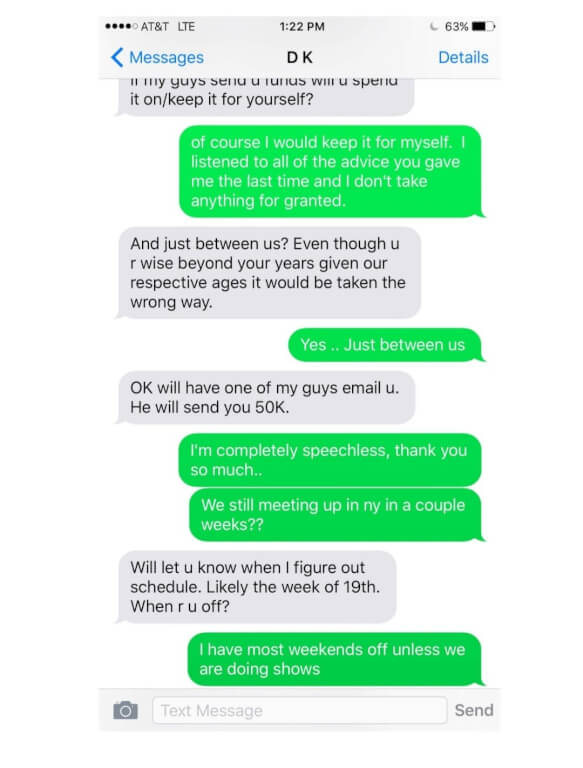 Katz: If my guys send u funds will u spend it on/keep it for yourself.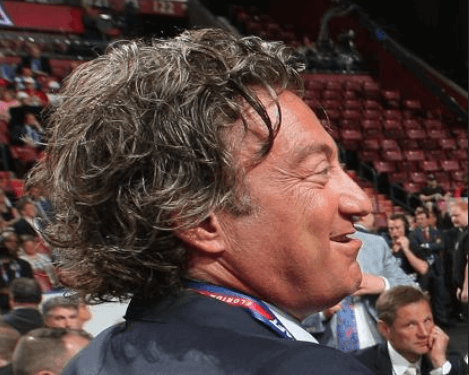 BTW, people who text like that really drive me up the wall. Type things out properly FFS. 
Humphries: Of course I would keep it for myself. I listened to all of the advice you gave me the last time and I don't take anything for granted.

Katz: And just between us? Even though u r wise beyond your years given our respective ages it would be taken the wrong way.

Humphries: Yes .. Just between us

Katz: OK will have one of my guys email u. He will send you 50K.

Humphries: I'm completely speechless, thank you so much..

We still meeting up in ny in a couple weeks??

Katz: Will let u know when I figure out schedule. Likely the week of 19th. When r u off?

Humphries: I have most weekends off unless we are doing shows
There are two possibilities here, neither of which are good for Mr. Katz. First, he was trying to have sex with an underage goyette, and sent her tons of money trying to meetup with her in private, before ultimately getting cockblocked and never going through with it in a repeat of the Greice Santo situation detailed earlier. That would be for the best, since it would have saved at least one child from being permanently mentally scarred by having to see this creature naked. Let alone perform sexual acts on it.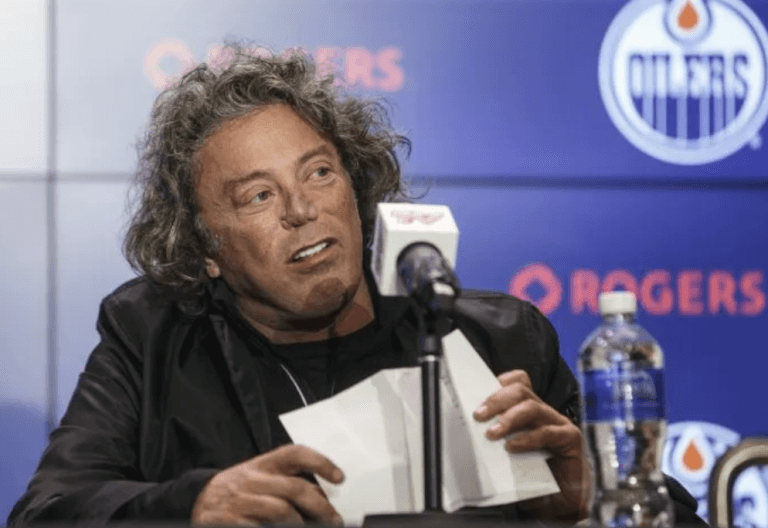 Humphries' attorney, Sigrid McCawley, categorically rejected the Buttons' allegations that her client had sex with Katz.

"Sage had a business relationship with Mr. Katz and there was never any sexual relationship between them," McCawley told NBC News on Thursday.

The attorney said her client and Katz had been discussing movie projects and that the dancer might have received money from the NHL executive in connection to that proposed business deal.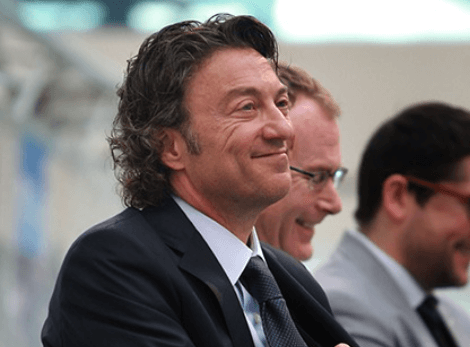 The second possibility is the same as all the above, but he did statutorily rape and prostitute this child. In that case I'm sorry for Sage Humphries, and wouldn't mind seeing Katz swinging from a tree. Either way, these are the people behind the scenes in Hollywood. Disgusting jew creeps with lots of money made illegitimately.
In a written statement, McCawley characterized the Buttons' claims as desperation.

"As is typical of abusers facing serious litigation, with four walls of facts closing in, the Buttons have filed counterclaims that distract from and distort the truth," according to McCawley. 

"Abusers often try to weaponize the allegations brought against them, and that's exactly what is happening here. The counterclaims the Buttons have filed falsely and recklessly implicate others, including Daryl Katz, and are a factually unfounded attempt to portray the women they abused as liars."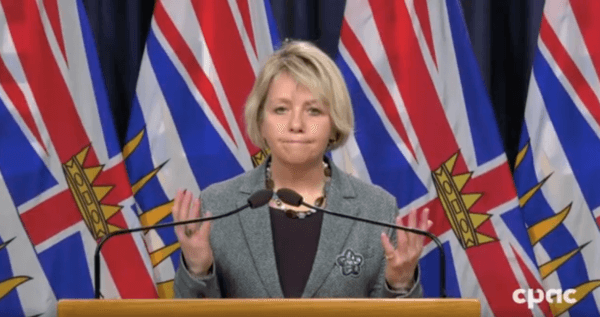 I don't know what happened of course, but that does sound plausible. The Buttons are in deep shit, and as a hail mary fuck you, they're slandering Sage Humphries, who is accusing them, of being a whore. Like I said, I don't know what happened either way, but Daryl Katz being a creepy jew sexpest is a guaranteed lock.