I just finished writing about Finland's dumb slag of a Prime Minister. But she wasn't satisfied with videos of her being leaked dancing like a worthless bar slut as she, a married woman, grinded up on some random guy. Nor was she satisfied with the public knowing that she's an alcoholic whore who acts dumber than I did as a teenager at parties with all the other dipshits of Finland High Society.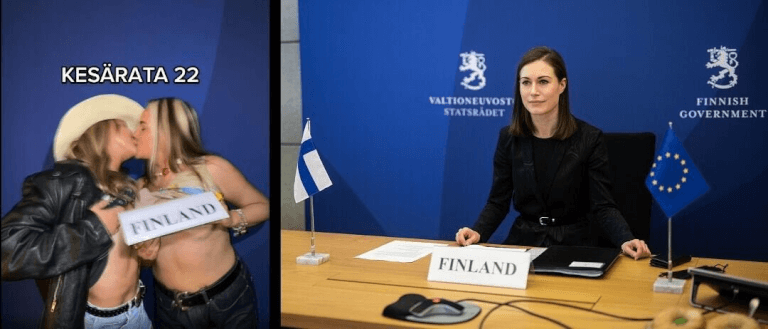 No, instead she invited two worthless whores into her office, the very same one you see pictured above, to have a little makeout session and then put it up on Instagram.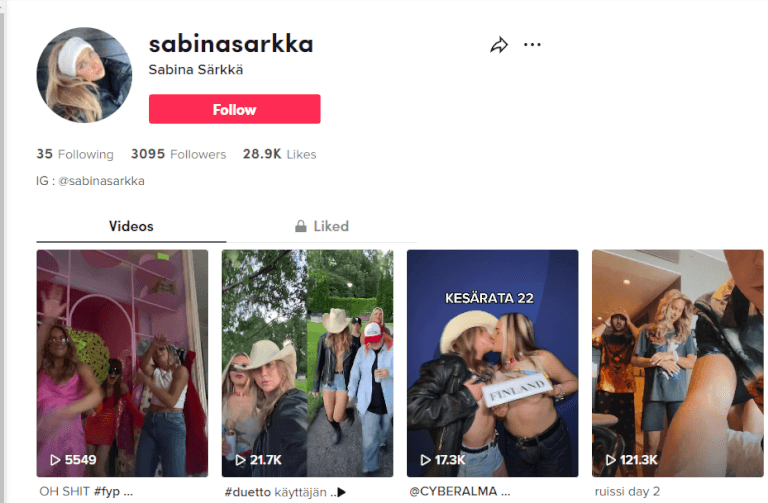 One of the dumb whores in question, Sabina Sarkka, was stupid enough to put the video on her Instagram page titled "Kesarata." Poast user FuchMyShitUpSenpai explains the importance of this term.
The word "Rata" refers to the act of going out and partying wildly (mennään radalle = let's go party wildly) and literally means track/rail ( so mennään radalle would lit. be going on the rails/going on the track)

The term is in high popularity with young people and unseemly people, and is used in conjunction with excessive use of drugs and alcohol.
Leaving Comrade Pond, Randbot's unpaid secretary, to connect the dots for us.
Kesärata is a play on words these sluts would call the official residence of the Prime Minister of Finland which is Kesäranta.

Loathsome said it would be like calling the historic White House's West Wing, The Wet Wing.

It's trending on twitter as #Kesärata22 (22 is just the year 2022)

Finnish people are saying look what's going on in the Wet Wing in current year 2022.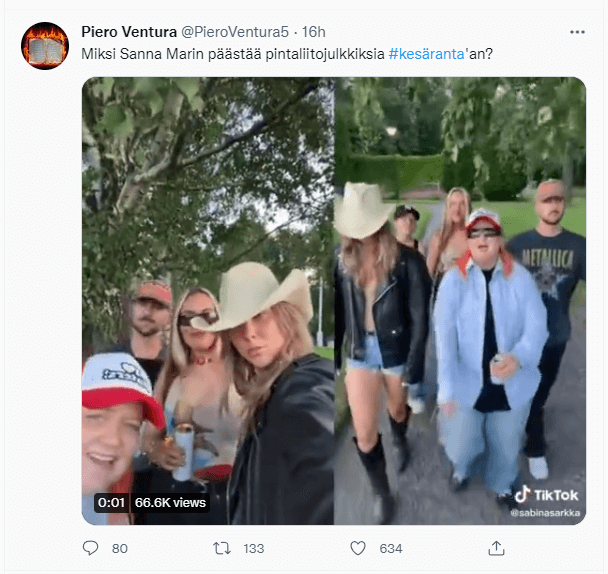 I was able to find more than a few tweets with the #kesarata22 search on twatter, such as the above. In the thirteen second long video, again by Sabina Sarkka, we see her and some other dipshits drinking and nodding along to some truly godawful Finnish rap. At least I think it's rap. It might also just be the obnoxious girl in the front talking weirdly while making beatbox noises. No idea.
Finland's prime minister has apologised after an image of topless influencers taken during a private party at her taxpayer-funded residence emerged.

In a since-deleted TikTok post, two social media personalities were pictured kissing each other and covering their bare breasts with a "Finland" sign at Sanna Marin's home.

The 36-year-old leader, whose private life has recently been thrust into the limelight, confirmed the picture had been taken at her residence.

"In my opinion, the picture is not appropriate. I apologise for that. That kind of picture should not have been taken but otherwise nothing extraordinary happened at the get-together," she told reporters on Tuesday.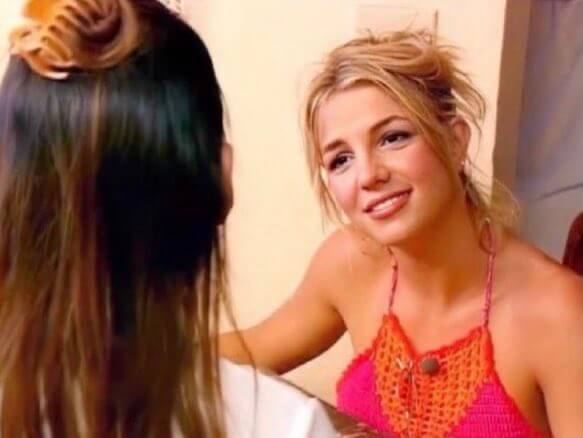 She just doesn't get it, does she? It was the same in the previous piece I wrote on this slag. The issue isn't necessarily that she was doing tons of drugs, the issue is that she is a dumb whore despite being Prime Minister. 
Similarly the issue here is not that someone took a picture of two dumb whores making out at your taxpayer funded residence. The issue is that two retarded bimbos were even there in the first place, let alone making out and putting this on instagram for upboats. Like, honey, you are the PRIME MINISTER. This is not really acceptable behaviour.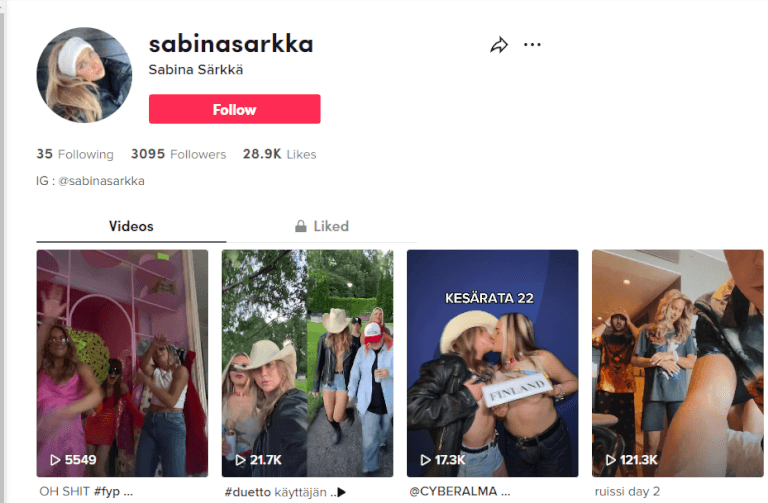 Apparently the girls agree. The above shot is from an archived link to Sabina Sarkka's instagram page. Below is a screencap I took just now from her current instagram page. The photo in question has been removed, although you can still see what a typical dumb whore she is.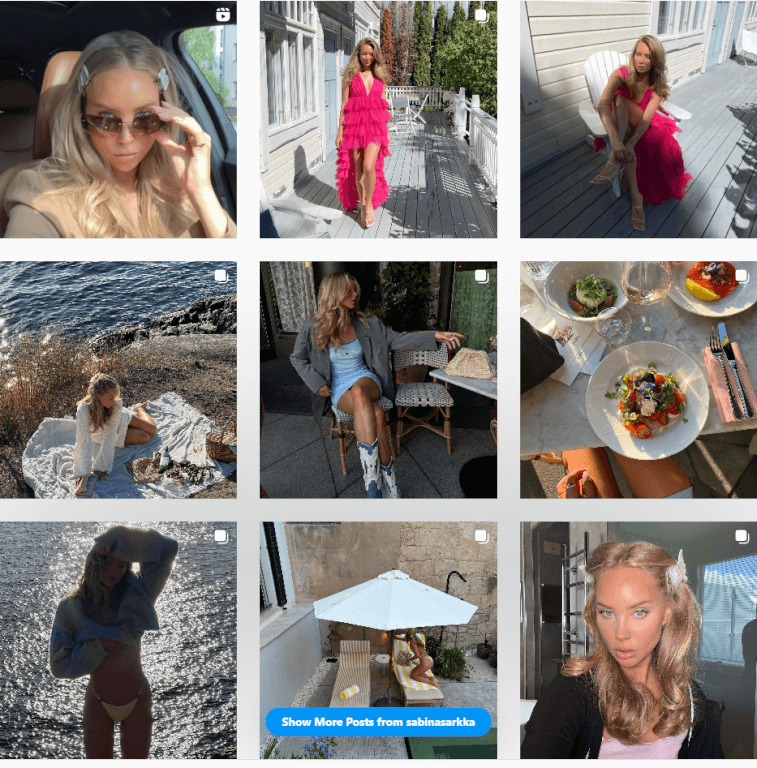 This is the company that the Finnish Prime Minister keeps. People who are so obnoxious that I wouldn't have wanted to be around them when I was a teenager.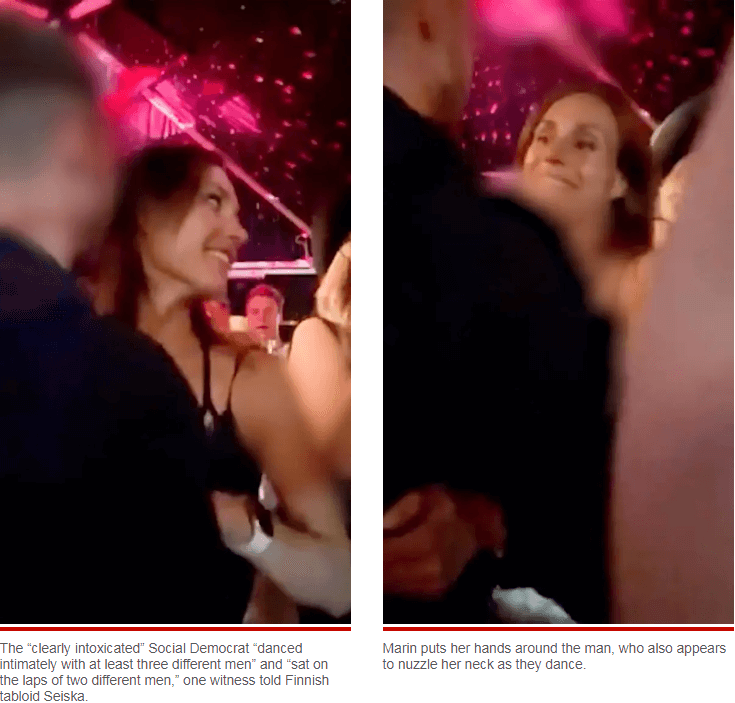 Someone was telling me that she was raised by two Lesbian parents. 
Sanna Mirella Marin was born in Helsinki on 16th November 1985. The family faced financial troubles as her father, Lauri Marin, spent most of his money on alcohol. 

Lauri's alcoholism led to his separation from Sanna's mother. Sanna was very young when her parents separated and didn't develop a relationship with his father. Reports claim Mirella had a half-brother and half-sister from her paternal side. 

Marin's father passed away in July 2020; Sanna allegedly didn't attend the funeral because she never considered Lauri her father. "I grew up without him, so I can say I don't have a father," Sanna told Vogue.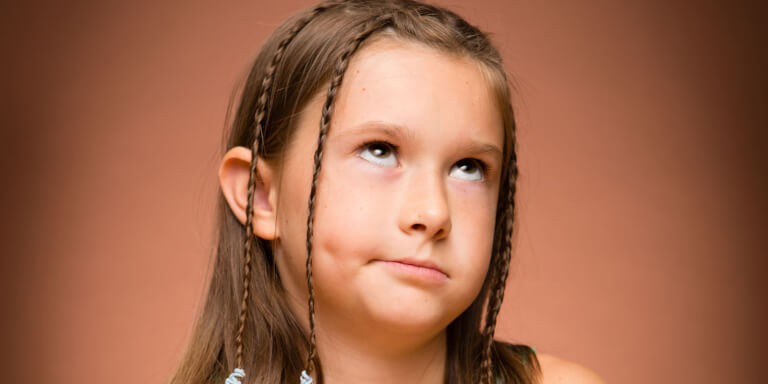 Least shocking factoid ever revealed to me. But who was raising dear Sanna if not her father?
Marin was raised in Tampere, Finland, by her mom and her mom's female partner. Lesbian relationships weren't as acceptable back then as they are now, making Marin feel isolated as she couldn't talk openly about her family.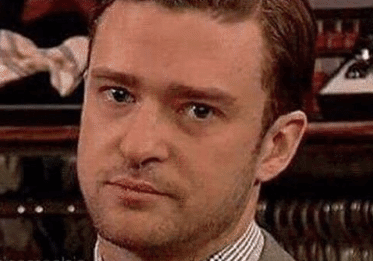 And shockingly, she managed a meteoric rise through the political ranks until she became Prime Minister at the ripe young age of 34. And she did all this despite being a dumb bimbo who is friends with even dumber bimbos. Something tells me Sanna's success is a combination of sucking the right dicks of lonely old perverts in politics, as well as special LGBTQIA++STDMONKEYPOX connections that her crazy upbringing gave her. That, and her being an easily controlled Redditor in human form.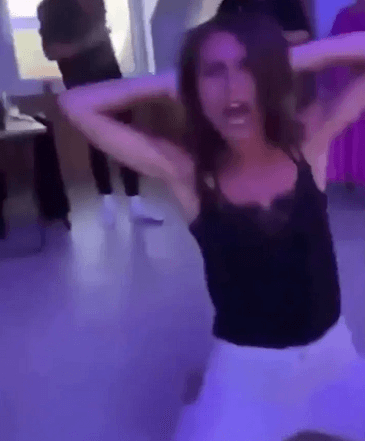 Maybe actually Finnish People can chime in and explain where I'm going wrong in my analysis.