RCMP said 10 people are dead and at least 15 are injured following a stabbing spree in Saskatchewan.

Saskatchewan RCMP provided the information at a press conference Sunday afternoon, saying the victims were found at 13 separate locations in the James Smith Cree Nation and Weldon.

"We believe some of the victims have been targeted, while others have been attacked randomly. There may be additional injured victims who transported themselves to hospital," RCMP stated.

This morning police were informed of a stabbing in the James Smith Cree Nation, with multiple calls coming in of multiple stabbings in the community.

The suspects have been identified by Saskatchewan RCMP as Damien Sanderson and Myles Sanderson. Damien is 5 foot 7 and 155 lbs with black hair, and brown eyes. Myles is 6 foot 1 and 240 lbs with brown hair and eyes.
Let's take another look at them.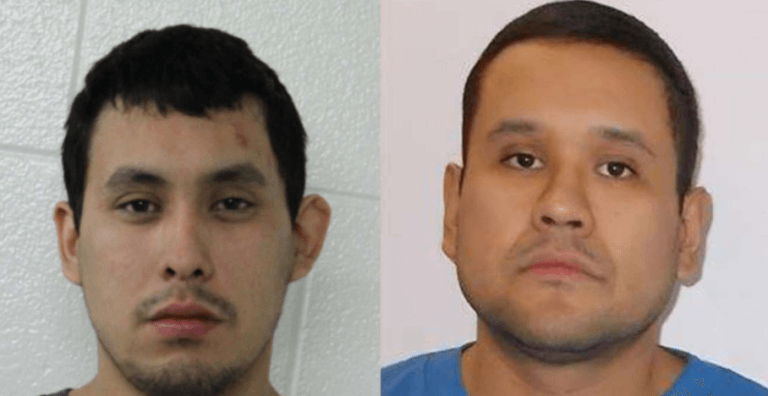 I didn't want to make a new category just for "stabbing," so I filed this under shooting. With twenty five people confirmed as injured, and at least ten dead, it fits close enough. What I want to know is the race of the victims. It's entirely possible that these two men went around stabbing every White Person they saw. It's also entirely possible they just went around stabbing a bunch of fellow Abos. It's way too early to say what happened either way.
I'll be updating this story as new information comes out.