We recently had the James Smith Cree Reservation stabbings. One of the stabbers, Damien Sanderson, is confirmed dead, although we don't know why. The other, Myles, is still at large. The victims do not appear to have been targeted for being White, because most of them aren't White.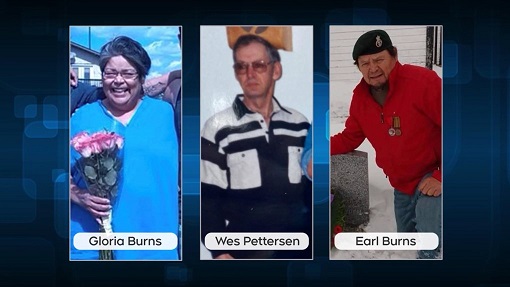 I will have a lot more to say about this later, but for now there is another Emergency Incident in Saskatchewan that does appear to be entirely unrelated.
CBC:
Maidstone RCMP have cancelled the emergency alert warning residents in the RM of Brittania to seek shelter after shots were fired inside a house. 

The alert, issued at 7:07 a.m. CST, said the vehicle involved in the shooting is a black, newer model Ford Mustang.

RCMP say the Mustang and two of its occupants have been found on the Onion Lake Cree Nation.

Two men are in custody.

RCMP say the same vehicle was suspected in connection with shots fired at a residence in Lloydminster, as well as an attempted fuel theft in the RM of Brittania.

RCMP say these incidents are not believed to be related to the James Smith Cree Nation investigation. 
There's no reason to not believe the RCMP in this particular case. This does in fact appear to be an entirely unrelated shooting, that simply triggered the Emergency Alert system. It's just some presumably gang related Abo drive by. So yes, the title image says nothing to see here, but there actually really is very little to see here. It does well and truly appear to be a red herring.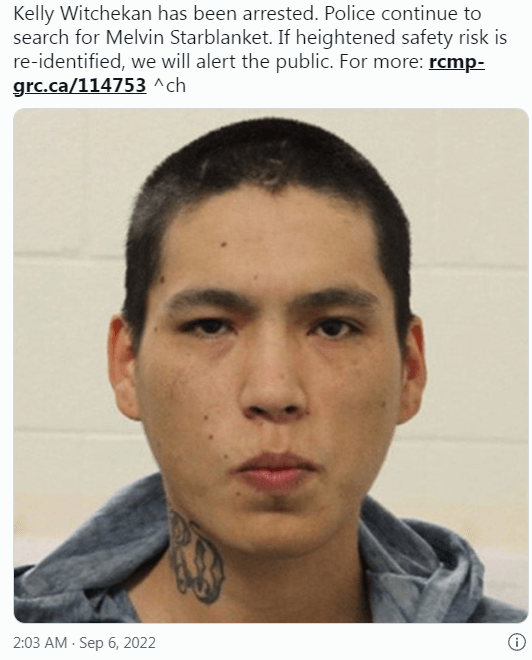 And we know this because they've already arrested the fine gentlemen responsible, or at least one of them. Kelly Witchekan, pictured above, has been arrested, while Melvin Starblanket remains on the lamb.