Here's a story in two parts.
CNN:
Since they first started arriving in Ukraine last spring, the Starlink satellite internet terminals made by Elon Musk's SpaceX have been a vital source of communication for Ukraine's military, allowing it to fight and stay connected even as cellular phone and internet networks have been destroyed in its war with Russia.

So far roughly 20,000 Starlink satellite units have been donated to Ukraine, with Musk tweeting on Friday the "operation has cost SpaceX $80 million and will exceed $100 million by the end of the year."

But those charitable contributions could be coming to an end, as SpaceX has warned the Pentagon that it may stop funding the service in Ukraine unless the US military kicks in tens of millions of dollars per month.

Documents obtained by CNN show that last month Musk's SpaceX sent a letter to the Pentagon saying it can no longer continue to fund the Starlink service as it has. The letter also requested that the Pentagon take over funding for Ukraine's government and military use of Starlink, which SpaceX claims would cost more than $120 million for the rest of the year and could cost close to $400 million for the next 12 months.

"We are not in a position to further donate terminals to Ukraine, or fund the existing terminals for an indefinite period of time," SpaceX's director of government sales wrote to the Pentagon in the September letter.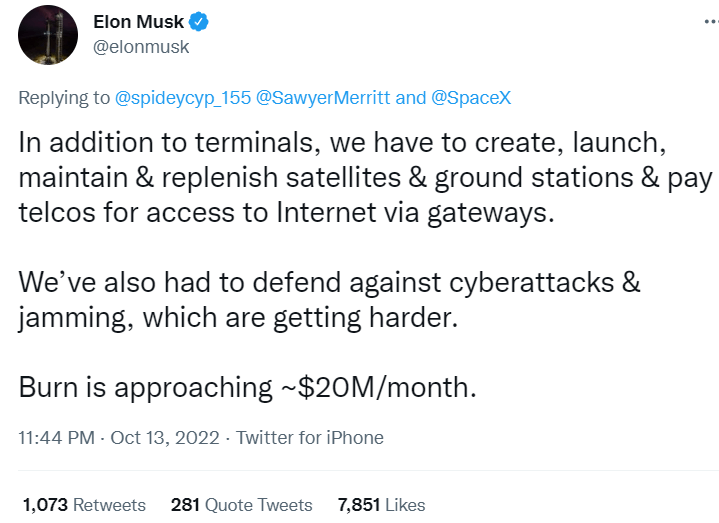 Musk also points out that cyberattacks and jamming are a constant plague to starlink. This does not surprise me, as there was a story from August that showed a $25 homemade device could hack into Starlink's internet terminals.
A $25 hacking tool that can seemingly breach Starlink's internet terminals has been revealed by a security researcher.

The homemade printed circuit board (PCB) is then capable of shorting the system, albeit temporarily, via a fault injection attack — this method, or glitch, was used to circumvent the security measures Starlink has in place.

After revealing the hack at his presentation, Wouters [the hacker] released the tool on GitHub, which gives a breakdown on how to perform the attack itself.

Starlink was made aware of the security defects last year by Wouters himself, and even paid the researcher for his efforts via its bug bounty scheme.

Even though parent company SpaceX patched the vulnerabilities at the time — prompting Wouters to modify the modchip — it seems the core issue cannot be resolved without a new model of the main chip being produced. As such, he stated that every user terminal associated with Starlink is currently exposed.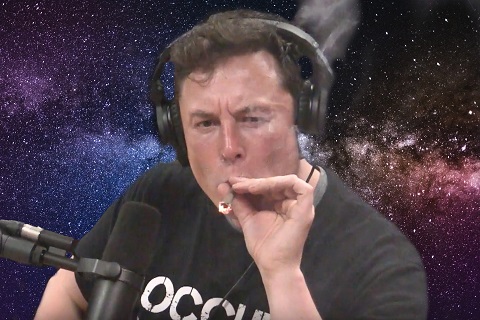 I don't know how repeatable this hack is, so that might be a fairly small issue. Jamming appears to be a more long term problem, and one that I can't see any possible solution to. Anything that transmits or receives radio waves can be jammed.
SpaceX CEO Elon Musk reversed his decision to stop funding the Starlink terminals sent to Ukraine, saying on Twitter that the company will continue to provide "free" satellite internet service to the government even if it means the company loses money.

"The hell with it," Musk writes on Twitter. "Even though Starlink is still losing money & other companies are getting billions of taxpayer $, we'll just keep funding Ukraine govt for free."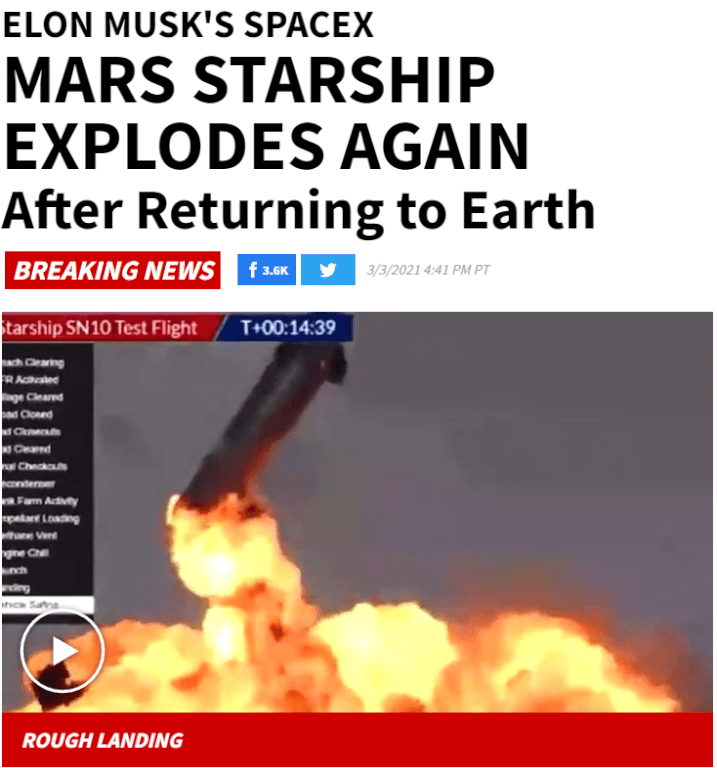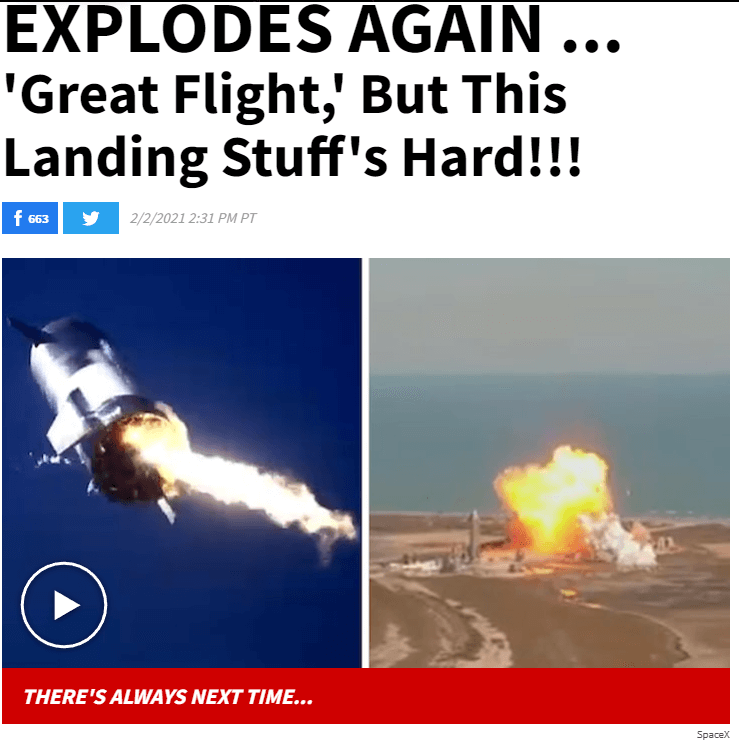 Of course Elon Musk then cucks and pays for this anyway. But I question why the Pentagon didn't give Starlink the funding they wanted? After all they've given $100 billion to Ukraine, so another $100 million should mean nothing to them.
As far as I can see there are two likely explanations. First, Starlink sucks, so congress is making a rational decision to let Elon Musk's publicity stunt continue to be paid at his own expense. Second, Starlink is pretty good, but the Military Industrial Complex doesn't make any money from this, so they don't get any taxpayer dollars.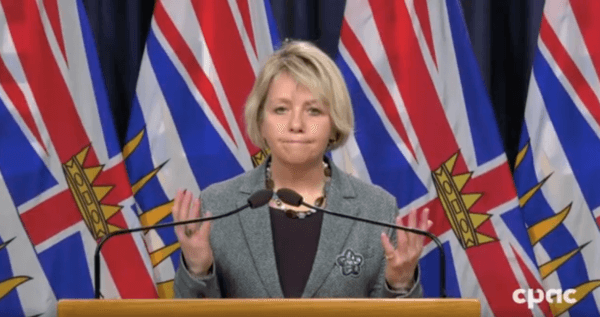 It's hard to say.