PARIS — The killing of a 12-year-old girl whose body was found inside a plastic trunk has left France "profoundly shaken" and led to accusations that far-right lawmakers have politicized her death to attack the government's immigration policies.  

The girl, identified by authorities only as Lola, was last seen alive on surveillance camera footage in her apartment building in northeast Paris at 3:15 p.m. local time (9:15 a.m. ET) on Friday, the Paris state prosecutor said in a statement Monday.

The numbers 0 and 1 were written in red ink on the bottom of each of the victim's feet — a macabre detail in a case that has left France "profoundly shaken, faced with the horror and the pain," government spokesman Olivier Véran told reporters Wednesday, according to The Associated Press.

An autopsy revealed Lola had died of "cardio-respiratory failure with manifestation of asphyxia," and there were signs of cervical compression, the prosecutor's statement added.
For some reason, probably not a very good one, NBC News leaves out that she was stabbed multiple times. And both NBC News and MSN try initially leaving out that she was clearly raped.
MSN:
The victim, Lola Daviet, was last seen alive on surveillance footage captured near her home in northeast Paris on Friday afternoon. Her body was recovered in a nearby courtyard. An autopsy revealed Lola died from asphyxiation. She was also stabbed several times and there is evidence of cervical compression. There were also numbers written on her feet in red ink: 0 and 1.
And this particular MSN article leaves out that her hands and feet were bound, whereas this one does not.
MSN:
Daviet's hands and feet were bound and two Post-It notes were placed on each foot, one labeled "0" and the other "1." Despite a visible gash on her neck, the autopsy report claimed Daviet died of asphyxiation.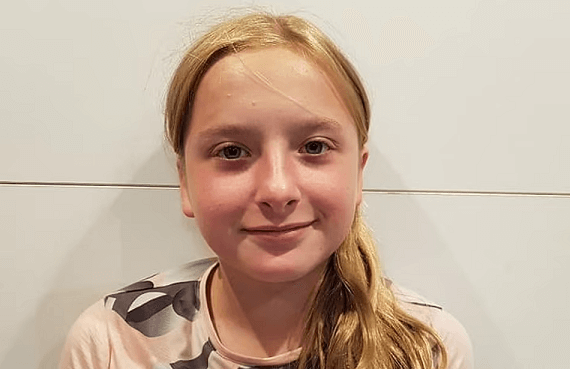 I've been looking around for an explanation of what "cervical compression," means in this context, and it appears to mean that her spine was somehow compressed. These injuries are consistent with torture, and the markings of 0 and 1 on the soles of her feet indicate that this was some sort of ritualistic murder, where part of the point was to make Lola feel as much pain as possible before her death.
A 24-year-old woman who was arrested Saturday in a northeastern suburb of the capital is in custody on charges of murder and rape of a minor, torture, acts of barbarity and concealment of a corpse, the Paris state prosecutor said Monday.

A 43-year-old man is also in custody, charged with helping to hide the girl's body, according to a prosecutors' statement. Four others have been released without charge.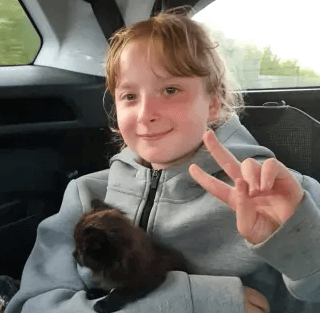 Luckily we've got knock-off Hitler on it.
Far-right lawmakers are casting blame on President Emmanuel Macron and his immigration policies. Marine Le Pen, a three-time presidential candidate who ran against Macron in the spring, called for Macron to take action.

"Once again, the suspect of this barbaric act should not have been in France. What are you waiting for to act so that this illegal immigration out of control is finally stopped?" she said.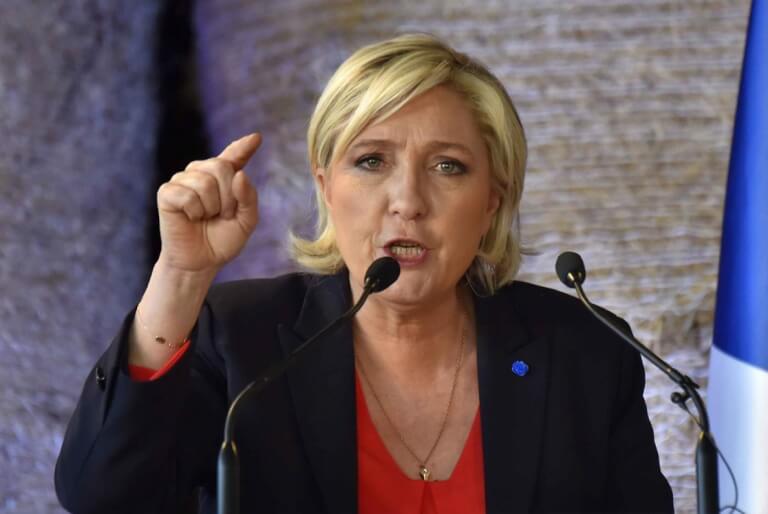 Oh, sorry, I thought Le Pen would be saying something actually based. My apologies for being so naive. I had no idea that this torturing rapist and murderer would totally belong in France, provided she was brought there legally.
Dahbia B's sister and two others were taken into custody early Saturday in connection to the murder. One of them is also being charged; the other two have been released.

In a press release Monday, prosecutors said the suspect made conflicting statements, both admitting to and denying the facts of the case. She later admitted to bringing Lola to her sister's apartment, where she forced her to shower. She also told prosecutors she "committed harm of a sexual nature and other violent acts against [Lola] that caused her death, and hid her body in the trunk."
The French Police absolutely refuse to give the real identity of her torturer and murderer. Instead they refer to her as "Dahbia B." I don't know if this is common practice in France, but I suspect this was done for political/racial reasons. The optics of some Moroccan murdering a beautiful White Child are bad, so they had to keep that under wraps.
"Once again, the suspect of this barbaric act should not have been in France. What are you waiting for to act so that this illegal immigration out of control is finally stopped?" Marine Le Pen, who this year ran for president unsuccessfully for a third time, tweeted Tuesday.

French Prime Minister Elisabeth Borne told a parliamentary session later that day that Le Pen should "show some decency and respect for the grief of the family."
Elizabeth Borne, eh?
Sounds like a pretty goy name. Let's see what Wikipedia has to say about that.
Borne was born in Paris on 18 April 1961.[4] Her French mother, Marguerite Lecèsne, was a pharmacist. Her father, Joseph Bornstein, son of Zelig Bornstein from Łuków (formerly Congress Poland),[5] was a stateless Jewish refugee who was born in Belgium,[6] then fled to France at the outset of the Second World War; he was active in the French Resistance, and was deported,[7] but survived the Auschwitz concentration camp and death march.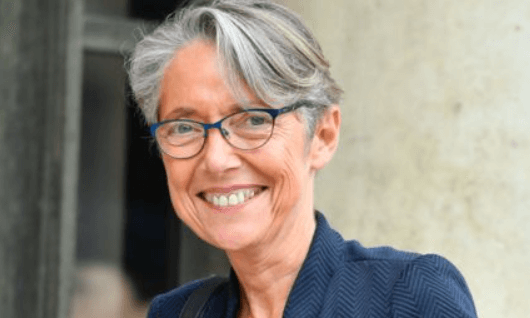 How about maybe shut your fucking mouth, Bornstein.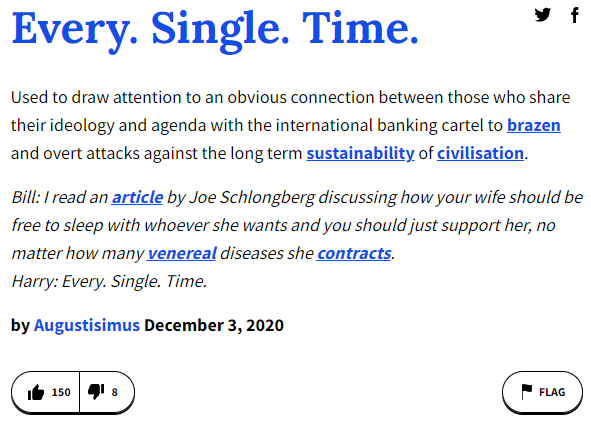 If there's one ray of light it's that the French have protested the horrific murder of Lola.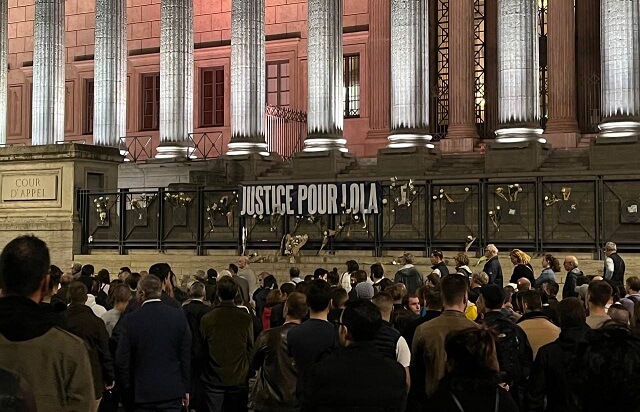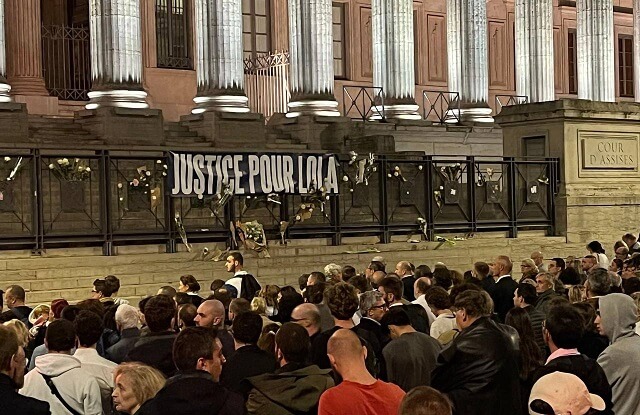 And it's nice to see actual French People in these crowds, and not the type of "French People," who just finished torturing and murdering an innocent twelve year old child.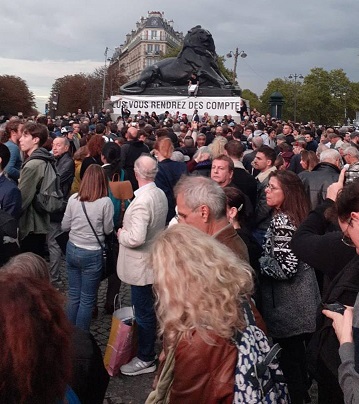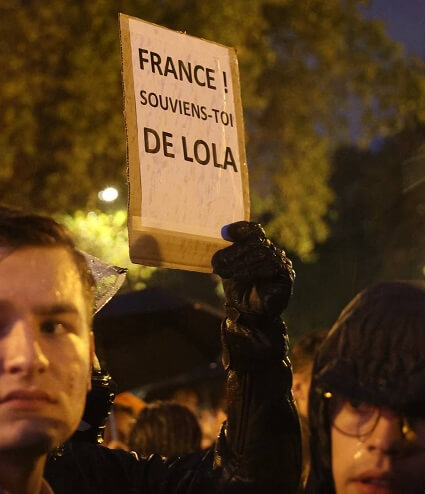 I wish them all the best.