MSN:
In the closing days of the 2022 campaign, Republicans were in a bullish mood. They believed that after a difficult summer, the momentum of the midterm elections had swung decisively in their direction.

Election night proved to be more problematic. The vaunted red wave never hit the shore.

Republicans remained confident that when all the results were tallied, they would control the House, though possibly by a margin that would fall short of their projections. The Senate, meanwhile, was turning out as predicted, with control in the balance and a handful of seats not called and not likely to be for days.

About 7 in 10 voters in these midterm elections said they were either angry or dissatisfied with the state of the country, and slightly more said the country was heading in the wrong direction, according to exit polls conducted by Edison Research. About 1 in 3 cited inflation as the most important issue in their vote.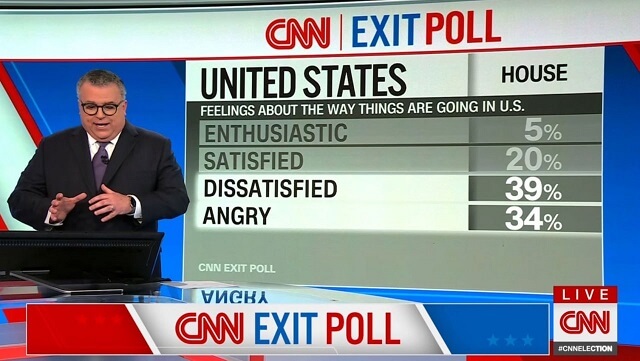 It's actually more than 7/10 if the above CNN graphic is to be believed. 73% of voters say that they are dissatisfied or angry with the state of this country and the way things are going. And no, that's not "muh DEMONrats," making them angry, that's their country going down the tubes. Republicans could easily destroy the Democratic Party if they actually ran on the things that are popular, especially since the Democrats are thoroughly discredited as an anti-war or anti-corporate institution. But then again, the Democrats could do the same to the Republicans in reverse. 
ABC News can project that Democrat John Fetterman will win Pennsylvania's Senate race, defeating celebrity Dr. Mehmet Oz in one of the most closely watched races in the nation.
Wait, isn't that guy brain damaged?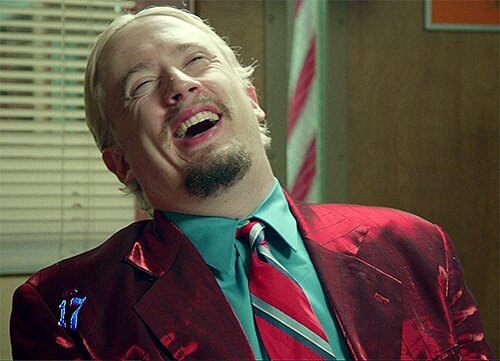 Yes he is, but the Republicans ran Dr. Oz, a celebrity crank doctor who no one actually likes. Turns out, no one likes him. Who woulda thunk it?
One of my main problems with the lugenpresse is how hard they make it to find basic factual breakdowns, such as how many seats and which ones were won by whom. This information is out there, and even if some places are still up for grabs, I can't find any definitive answers for how many seats any particular party holds. My understanding is that it's a relatively even house and senate.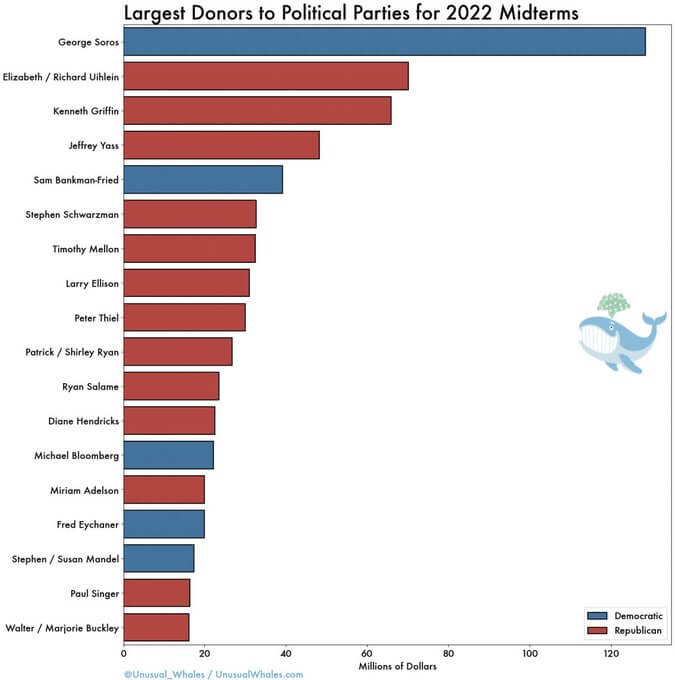 Either way you were getting the same (((policies))), but this way is best because it shows how incompetent the Republicans are.