I was in the middle of writing another ClownWorld Overdose article. I had put this off for a few weeks, and was treated to an absolute cavalcade of perversion. All of the tabs in the image below represent something extremely perverted, anti-White, or otherwise ridiculous. About half of these tabs are stories involving pedophilia, child trannies, or all ages "drag shows" and I was barely even halfway through my sources.

I had to stop here and break out the various sub-stories into their own pieces, because we have too much ClownWorld for one single roundup article. This piece will be focusing on the explicit anti-White racial discrimination that has resulted in two more people being fired for being White.
A sign langage interpreter is suing a theatre accessibility programme after claiming he was fired from the Broadway production of The Lion King for being white.

Keith Wann, who interprets in American Sign Language (ASL), was allegedly contacted by the Theatre Development Fund's accessibility programme to fill in on the theatre adaptation of the hit Disney film while their regular interpreters were unavailable.

However, Wann claims that shortly after being offered the job, he and another interpreter were asked to back out from the show because of their race.
What race would that be?
Oh right, the race that these people think is not simply acceptable to discriminate against, but moral.
According to reports from The New York Post, Wann was told over email that it was "no longer appropriate to have white interpreters represent Black characters for ASL Broadway shows".
Is that what I think it is?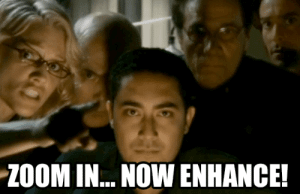 white interpreters represent Black characters
Of course it is.
Since it first opened, The Lion King has featured a majority Black cast.

In emails seen by the publication, accessibility programme director Lisa Carling (who Wann is also suing) wrote that: "With great embarrassment and apologies, I'm asking you both to please back out of interpreting the show for us on Sunday, April 24," Carling wrote. "I don't see any other way out of this. It seems like the best solution."
Above is Lisa Carling, the anti-White "accessibility programme director" for the Theatre Development Fund's broadway production of The Lion King. In August she won a Lifetime Achievement Award from The Kennedy Center Leadership Exchange in Arts and Disability, according to broadwayworld. Now she's being sued for anti-White racial discrimination. But the original article is from November 15th, so let's see if there are any updates.
Wann filed the lawsuit on Nov. 8 after he and another interpreter, Christina Mosleh, were told to back out of the production in April so they could be replaced by black sign-language experts, according to the suit and emails obtained by The Post.
Here's Christina Mosleh, if you were wondering. She's clearly a White Woman.
You can see a still picture of her below. I wouldn't bother watching the video unless you're deaf, although it is somewhat interesting to see how these interpreters work.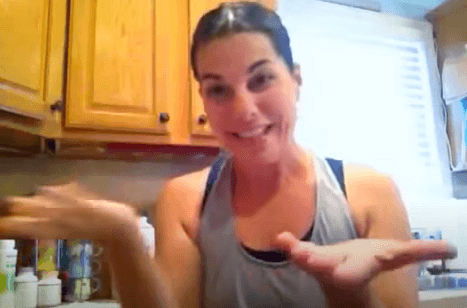 The white sign-language interpreter booted from Broadway's "Lion King" for his skin color quietly settled his federal discrimination case against the theatre company that fired him, The Post has learned.

Keith Wann and the Theatre Development Fund — a nonprofit that provides ASL interpreters at Broadway shows — resolved the dispute outside of court just two weeks after Wann filed his lawsuit and The Post published a front-page report.

"The matter between myself and TDF has been resolved and both parties are satisfied with the discussions that ensued," Wann wrote in a social media post announcing the settlement. "I look forward to the review of the process that will come from this to hopefully benefit the interpreting profession."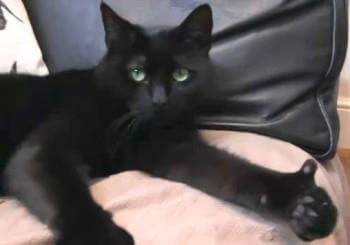 First of all, Keith Wann deserves praise for suing them for discriminating against him because he is White. A cuckservative would have made it something retarded about how the Communist Chinese are trying to sow division through Marxist nazis or whatever, but he made this about him being victimized because he is White.
Secondly, forcing these people to settle is unambiguously good. That means that they paid him, and doing this after just two weeks means the payday was probably fairly good. It's a real bad look. Myself I would have dragged the proceedings out as long as possible, but this is still a win.
"You disgusted me," Randy Spann, host of the deaf talk show The Real Talk with Randy, said in video response to Wann's lawsuit. "Enough is enough. Let black people get their opportunities to get a spotlight."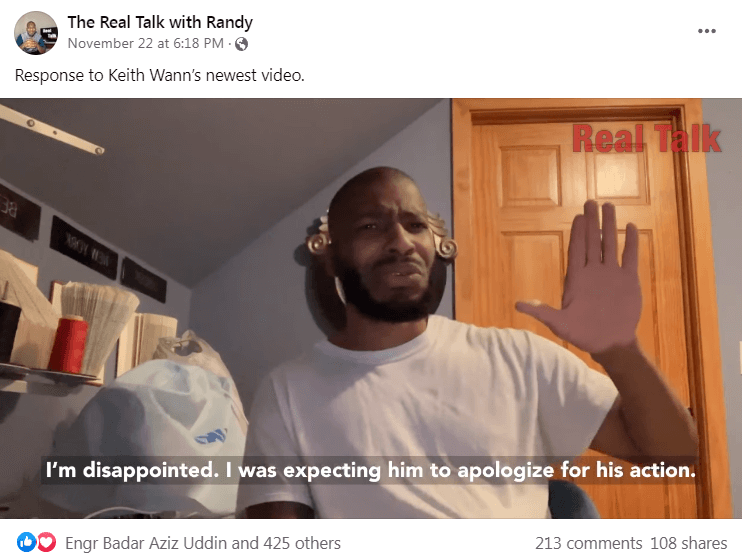 The disconnect between the less anti-White people who are actually running the production, and the professional anti-White grievance losers is quite sharp. What the Theatre Development Fund did is probably illegal, and yet here this guy is assblasted that they didn't break the law in order to discriminate against White People more.
In a viral TikTok video, deaf performer Raven Sutton blasted Wann for his decision to sue the theatre group.

"This is not discrimination," Sutton signed on the video that amassed over 57,000 views. "Reverse racism is not a thing. Stop taking all the jobs when we have black interpreters that are the better fit. Wipe your own white tears because we are not going to do it for you."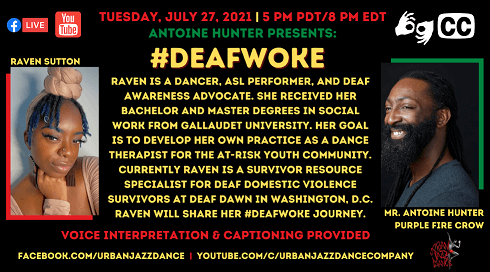 Well that's okay Raven, because Keith isn't asking you to wipe his "White tears," he's asking the Theatre Development Fund to open up their wallets and give him money for discriminating against him, which they did. And seriously, #DeafWoke? Every day in ClownWorld a new absurdity is discovered.
Many Post readers and others in the deaf community came out in force to support Wann and condemn the outrage he faced.

"I'm baffled by the hate," Jared Allebest, a deaf civil rights attorney, told The Post. "There are some people justifying why they don't support him through the lens of racial identity politics"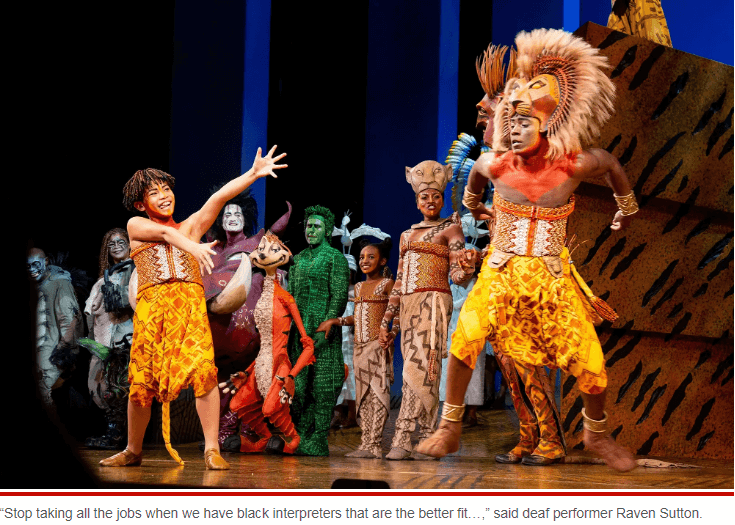 Through the lens of anti-Whiteness more like it. But I love the insane arrogance of these people. They make a stage production of The Lion King with an almost all Black cast. That's racial discrimination already. I even saw Randy Spann whining about "cultural appropriation," a whine that was mirrored by many on his Facebook page.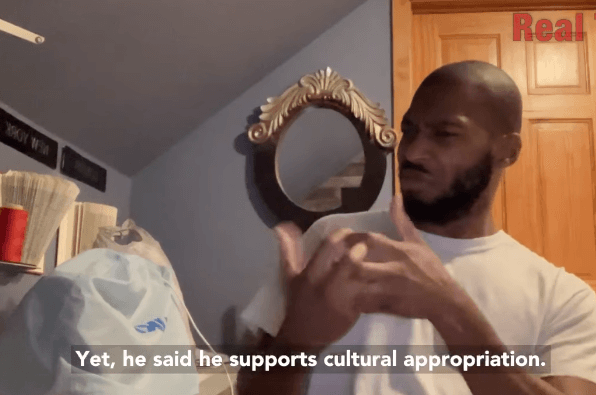 I almost feel dumb for even making the argument, but The Lion King is not a Black thing. The writers were Irene Mecchi, Jonathan Roberts, Linda Woolverton, and the directors were Roger Allers and Rob Minkoff. All of them are White except Rob Minkoff, who is a Jew. The idea that People of Blackness have some sort of cultural claim to this IP is laughable, and the TDF decided to racially discriminate against non-Blacks to put on this production in the first place. Then, after they steal this cultural product made by Whites, they whine that it's "cultural appropriation," to hire a White sign language interpreter.
Anyway on to the guy who deserved it.
San Francisco's election director, who has served in the position for 20 years, will be fired from his role in a bid to promote 'racial equity'.

John Arntz – who is white – will not receive a renewed five-year contract of employment, San Francisco's Elections Commission decided in a 4 to 2 vote last week. 

The bizarre decision to get rid of Arntz was driven 'in large part by the city's plan for racial equity' – as Dem-led San Francisco strives towards making workplaces more diverse.

However, it was Arntz himself, as Department Director, who helped to establish plans such as the Racial Equity Action which have now ultimately cost him his job.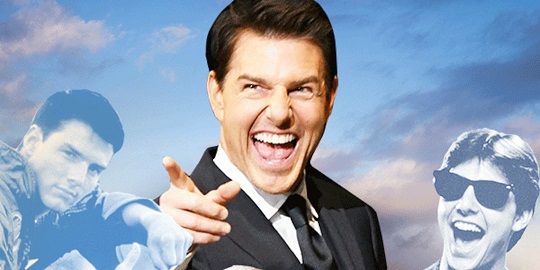 I was mad there for a second, but I have to admit, I think the BLMers might have finally done some good. 
Politicians and professionals have now slammed the decision to sack Arntz, calling the move 'disturbing' and blaming the ill-advised plan on a 'web of City politics.'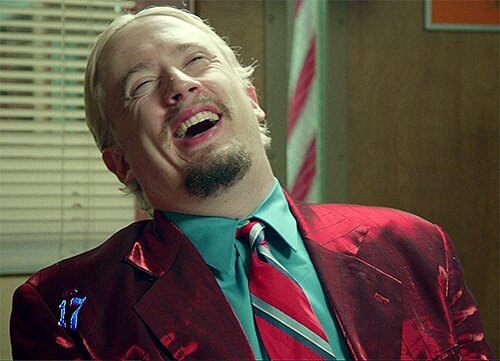 Disturbing? No, it's hilarious. A professional anti-White, who is probably a homosexual, just lost his job because the anti-White golems he helped empower looked at him, saw that he was White, and said "eyo cracka dis be mah position and shieet," and now he can't feed his rentboy this Christmas. Words cannot express how little sympathy I have for this cunt.
Arntz was told about the decision in an email from the Commission's president Chris Jerdonek: 'Our decision wasn't about your performance, but after twenty years we wanted to take action on the City's racial equity plan and give people an opportunity to compete for a leadership position.' 

Cynthia Dai, a member of the commission who also voted to oust Arntz, told the Washington Free Beacon: 'It's hard to achieve diversity targets if senior roles never open up. This has nothing to do with his performance.'

Dai and Jerdonek, alongside Elections Commission staff Robin Stone, and Renita LiVolsi all voted to remove the beloved director after he served the city as a trusted employee for two decades.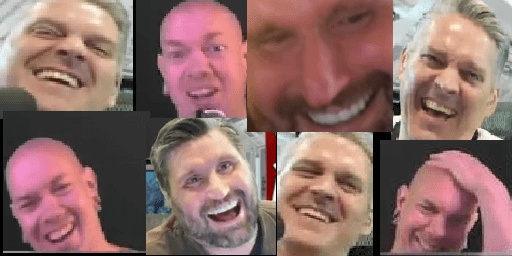 They're not even trying to hide it. But again, while this would be enraging if it happened to anyone else, this fag was instrumental in setting up these very same anti-Whites who are now openly calling for him to be fired because he is White. Not just calling, succeeding.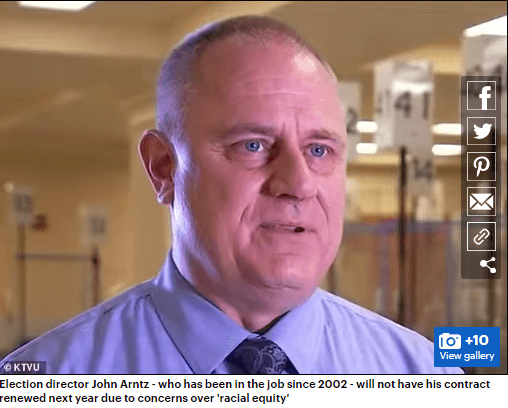 By the way I just want to reinforce that John Arntz was directly responsible for this anti-White "Racial Equity Framework," plan that got him ousted. They quote a statement from the San Francisco elections department.
 'The Department of Elections' Racial Equity Action Plan, Phase 1, (REAP) guided by the citywide Racial Equity Framework released by San Francisco's Office of Racial Equity (ORE), outlines the Department's internal racial equity goals for the next three years. 

'The REAP was developed through a collaboration between Department Director John Arntz, Racial Equity Leaders, and members of the Racial Equity Team, a working group comprised of Department senior management and direct service employees who share decision-making authority and knowledge in service, human resources, and budget areas who are committed to advancing racial equity. 

'Reaching the short and long term racial equity goals described in the REAP will require the Department to take a number of concrete actions and to implement a series of specific strategies including

'Modifying recruitment and hiring practices in order to attract and cultivate a more diverse applicant pool, supporting employees who are likely to benefit from utilizing San Francisco's Employee Assistance Program, Domestic Violence Liaison Program, or other health, benefits, professional training, or wellness programs for City employees, and cultivating a workplace environment in which all Department employees feel valued and supported in carrying out our mission of administering free, fair, and functional elections in San Francisco.'
They also include a picture of the four anti-Whites who voted to say goodbye to this cunt, and I have to say, Chris Jerdonek has one of the most anus hungry faces I have ever seen.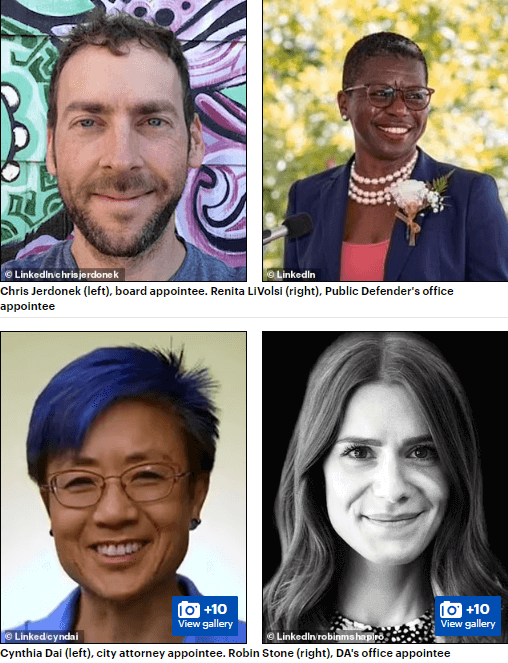 John Arntz is a piece of garbage, who clearly thought that there was only going to be racial discrimination against future White People through hiring. But here's the thing, if you accept the anti-White premise that there are too many White People in something, there's really no justification for you keeping your job. Arntz thought he was safe, but he wasn't, and that's hilarious.
He will also be totally unable to sue them for this because he himself stamped off on the "too many Whiteys" policy that got him fired. That probably has legal implications, but the political battle in these cases is always more important than the legal battle, and no one is going to stick up for this anti-White cunt.