Newly surfaced evidence suggests Donald Trump stole copyrighted images to create his recently launched "digital trading card" NFT collection, RadarOnline.com has learned.

The sudden development comes just days after the former president was accused of photoshopping stolen images from small-scale clothing brands from across the country to form the basis of his NFT venture.

According to Daily Mail, the majority of 4,500 digital trading cards already sold by Trump "appear to be based on unlicensed, copyrighted photos."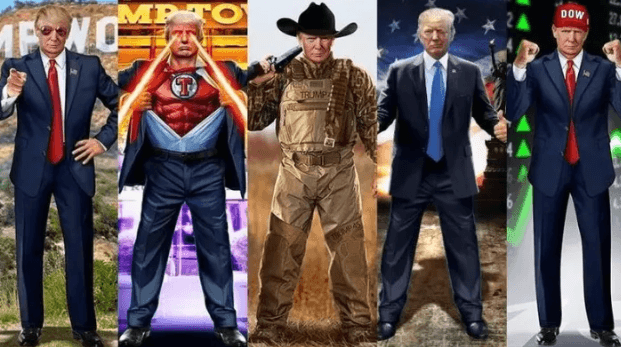 In my article on this grift I didn't spend much time going over the NFT's themselves. They were the kind of images that people would have thought were a bit much back in 2015, and nowadays were somewhere between hilarious and enraging. Images of him riding dinosaurs and all that. I just assumed that he got someone to create some poor quality original content, so I didn't bother focusing on that.
As RadarOnline.com previously reported, former President Trump was already accused of stealing images to form the basis for his newly launched NFT collection from small companies with an online presence across the nation.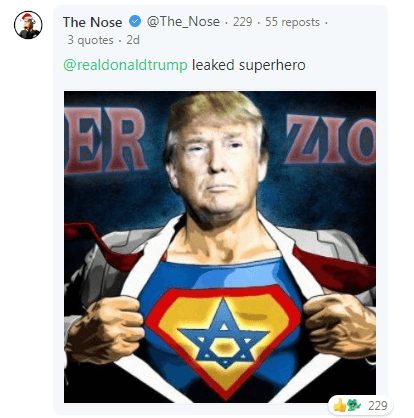 But that assumption of mine was quite stupid, as his team just flat out stole these images and did some shoddy photoshopping over top of them. I would wholeheartedly endorse this for meme creation, except that he's selling them as original artwork. It's scummy and illegal, but at least he was smart enough to only go after tiny content creators online. After all, he'd have to be a gigantic retard to do this to gigantic corporations with enormous legal teams.
Even more shocking are the allegations many images were taken straight from high-profile companies such as Men's Warehouse, Amazon, and Walmart.
He has done this to gigantic corporations with enormous legal teams. He is officially a gigantic retard.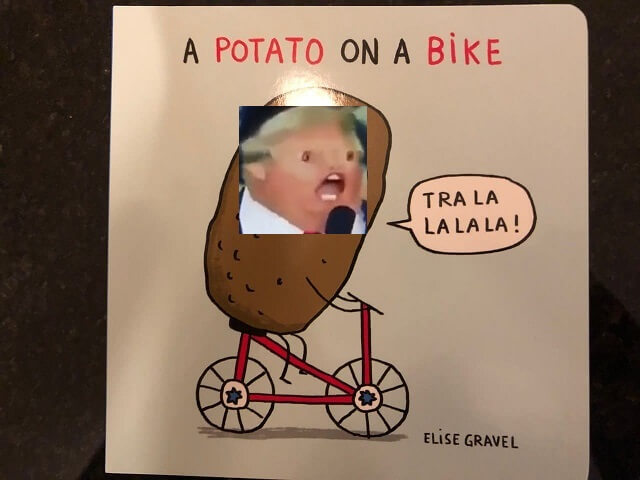 Look, he's been evil for a long time, and a grifter for decades, but this is almost unbelievable. This isn't even chutzpah or arrogance, it's just being a complete and utter moron.
One NFT already sold by Trump, featuring the embattled businessman-turned-politician dressed as a fighter pilot, was allegedly taken straight from a Shutterstock image.

Another digital trading card, featuring Trump dressed as an astronaut, was allegedly taken directly from NASA.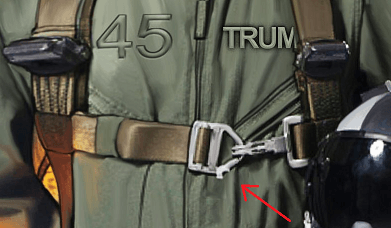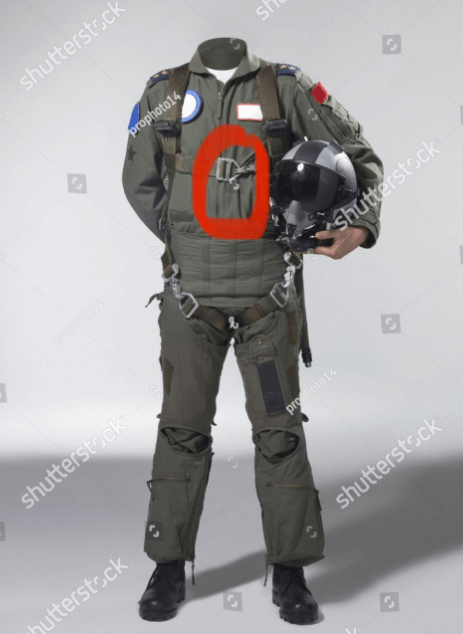 Making the whole thing even funnier, they did photoshop out the bottom part of the logo, just not the top bit.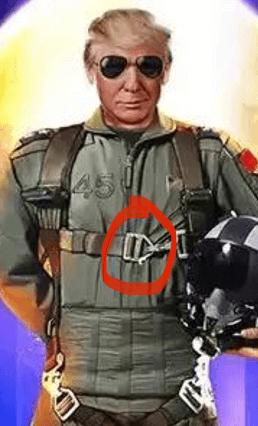 Here's what it looks like on Trump's NFT. Or at least one of them. Turns out they re-used the jumpsuit for multiple "original" NFT's. The one above has Orange Zionist wearing shades. Below he is wearing a USA hat.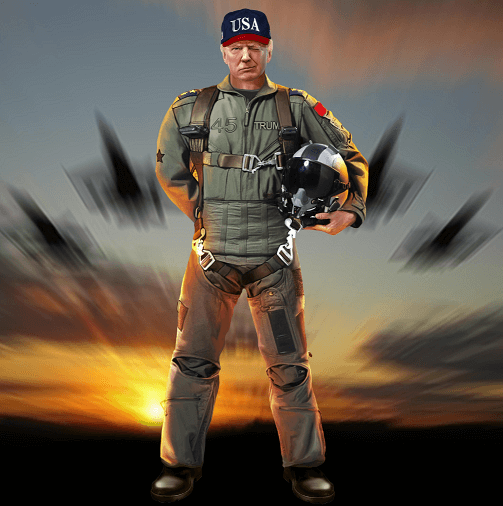 He also might be having a stroke or maybe cerebral palsy. It's unclear. 
Another point of concern is the mystery surrounding the company that launched Trump's new NFT venture – NFT INT LLC. Although NFT INT LCC was found to be based out of Delaware, an address connected to the company linked back to a shady UPS store in Utah.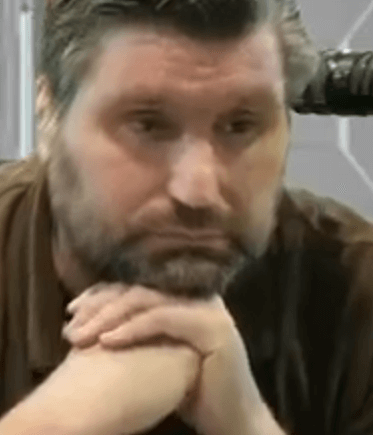 NFT INT LLC also specified that although each NFT sold by Trump will cost at least $99, and 45,000 different NFTs are set to be sold by the end of the venture's run, none of the profit will go to Trump's newly announced bid for the 2024 presidency.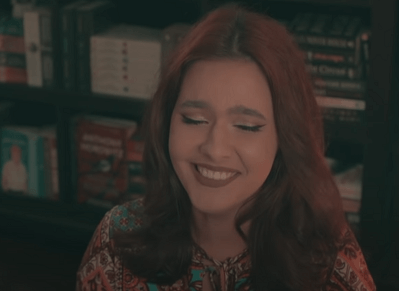 Trump stole a whole bunch of images from the internet, badly photoshopped them, and then sold them back to people as his or his team's original artwork and charged at least $99 for each one. With 45,000 NFTs being sold, that works out to at least $4.5 million. All of this is operated out of a UPS store in Utah, and Blormph assumes no responsibility.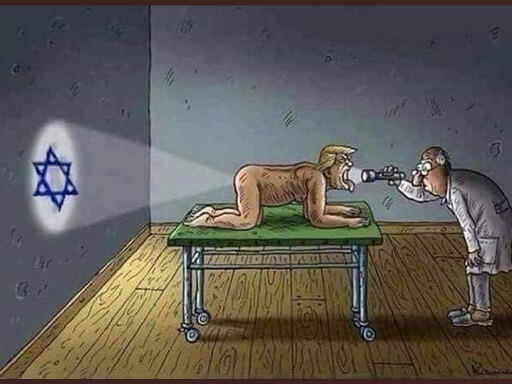 The grift never ends.