CBC:
Two RCMP officers in Prince George, B.C., have been charged with manslaughter in connection with the 2017 death of an Indigenous man, Crown prosecutors announced Wednesday.

Manslaughter charges have been sworn against Const. Paul Ste-Marie and Const. Jean Francois Monette, while Const. Arthur Dalman, Const. Clarence (Alex) Alexander MacDonald and Sgt. Bayani (Jon) Eusebio Cruz face attempted obstruction charges.

His death led to allegations of anti-Indigenous racism in policing and was a focus during a number of protests in northern B.C. following the murder of George Floyd in 2020.

"We have been in the dark throughout much of this process," Lily-Speed Namox, Culver's eldest daughter, said in a statement issued by the B.C. Civil Liberties Association (BCCLA).

"We want the public to know how difficult it has been for us since my dad was killed. We are making plans amongst ourselves to speak directly to the press in the coming weeks as we prepare for court proceedings to begin."

"We do have concerns regarding the nearly six-year timeline in this instance though as it put undue stress on the man's family, our members and their families, and the community which has been looking for clarity and answers on what occurred," Roberts said.

Terry Teegee, Regional Chief with the B.C. Assembly of First Nations described the charges as a "welcome development."

Teegee said this case speaks more broadly to how racialized people are treated in custody.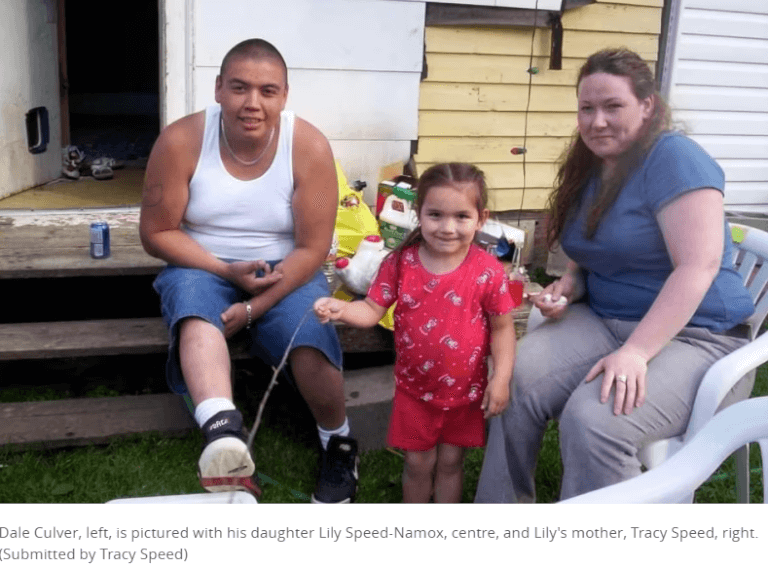 The BC Civil Liberties Association. Where have I heard of them before?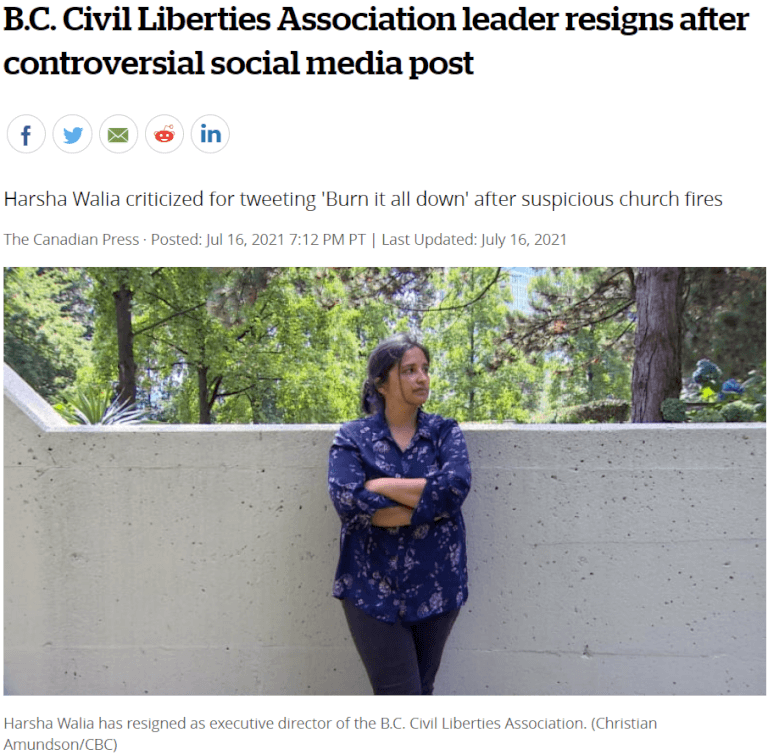 Oh right, this venemous anti-White – trust me on this – Harsha Walia was celebrating the burning of churches. 
The IIO has said RCMP were called to the 1000 block of Central Street West after reports of a man "casing vehicles."

Culver reportedly attempted to flee on a bicycle, and a struggle ensued between him and the officers. An IIO report said pepper spray was used against Culver during the arrest, and he was placed in the back of a police cruiser.

Culver started having trouble breathing shortly afterward, and paramedics were called. He collapsed when taken out of the police car and was pronounced dead in hospital shortly after midnight.
The guy was maced, put into the back of a police car, and then went into respiratory arrest. My default prediction would be that the guy was on enough drugs to murder a humpback whale, and the CBC does not explain why stopped breathing. Instead he just stopped breathing after the altercation with the police, presumably because the weight of racist expectations crushed his chest or something.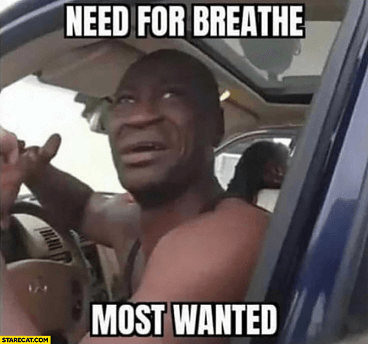 I can't say for sure why he died, but I can say for sure that the motivations for charging the officers six years later are purely anti-White.