Remember the stabocaust? It was when two Aboriginal men, Damien and Myles Sanderson, stabbed twenty five people on the James Smith Cree Nation reserve as well as in Weldon. At the time I thought it was an anti-White attack, but it turns out that these two losers just decided to go on a stabbing spree and almost all of their victims were fellow Abos. Damien was ostensibly murdered by Myles, who was very conveniently killed by the police during his arrest. To this day I don't believe the RCMP have released any motive for the stabbing spree.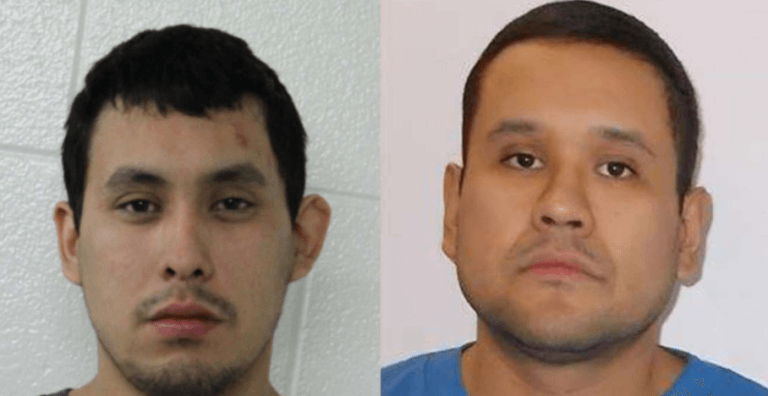 CTV:
JAMES SMITH CREE NATION, SASK. – 

Prime Minister Justin Trudeau announced more than $40 million in funding for James Smith Cree Nation during a visit to the community on Monday.

During his address, Trudeau pledged $40 million over six years towards a new wellness centre and to make improvements to an existing space.

He also promised $2.5 million over five years to increase access to traditional supports in the community.

Trudeau also accounced a $20 million top-up to the nationwide Pathways to Safe Indigenous Communities Initiative, a federal program focused on safety in indigenous communities.
I want to make it exceedingly clear that I'm not making light of this stabbing spree just because there does not appear to be an anti-White racial motive. It should go without saying that no innocent person deserves to be stabbed to death. But Myles Sanderson had 59 criminal charges. FIFTY NINE CRIMINAL CHARGES, and he was let out to terrorize the community again. These soft on BIPOC crime policies directly lead to the murder of ten and serious injuries to fifteen more.
The Sept. 4 stabbings left 11 people dead and 18 injured in James Smith Cree Nation, as well as in the nearby village of Weldon, Sask., northeast of Saskatoon. The suspect in the attacks, 32-year-old Myles Sanderson, died in police custody.
Correction, eleven dead and eighteen critically injured. I guess they found more victims after the initial reporting, and some of the critically injured in hospital didn't make it. 
The wind blew fresh snow around as Trudeau trudged through nearly knee-high drifts to get around the cemetery. He laid down tobacco and made the sign of the cross at each of the graves. Trudeau also took a moment of silence after the chiefs briefly spoke at the different locations.

The stabbings amplified calls for more Indigenous-led policing, and Public Safety Minister Marco Mendicino has promised to "work around the clock" to table legislation this fall that would declare Indigenous policing an essential service.

Burns has been among those calling for tribal policing and has also said the community needs funding for housing, especially for those reluctant to return to homes where family members were killed.

Saskatchewan's chief coroner has said two public inquests will be held into the stabbings — one that will focus on the 11 killings, and another that will focus on the death of Sanderson in police custody.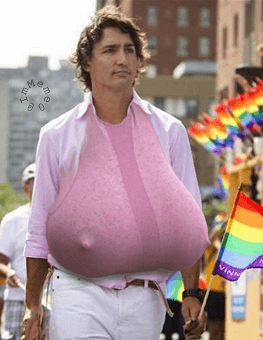 I am amazed at how much I loathe this aristocrat. The issue is not "muh indigenous policing," or that not enough of Whitey's taxdollars were stolen for random "wellness centre," bullshit. The issue is that a career criminal scumbag was let back onto the streets, and this is the result.
How about, instead of an inquiry into the murders – although that's fine – you do an inquiry into how the fuck a guy with a rap sheet a mile long finds himself out of jail. How about that inquiry. How about, instead of stealing my tax dollars for random bullshit that doesn't benefit me you just give these people appropriately long sentences for committing crimes so they can't go on stabbing sprees because they're in jail.
Well no, those options are simply not on the table, and the elephant in the room will never be addressed. Don't expect Pierre Poilievre to make a big deal out of this either, despite this being an issue where the cuckservatives should absolutely have the kosher-leftists dead to rights. It is precisely because "people are dead because you decided to let career criminals out of jail," is effective rhetoric that you will not see these cunts ever utter anything like that.