CBC:
Winnipeg police say the man accused of killing a 24-year-old First Nations woman and disposing of her body in a dumpster in May has been charged with three more homicides.

Jeremy Skibicki, 35, was charged Thursday with three more counts of first-degree murder after more victims were identified, police said at a Thursday afternoon news conference.

Skibicki was initially arrested on May 18 and charged with first-degree murder in connection with the death of Rebecca Contois, who was a member of O-Chi-Chak-Ko-Sipi First Nation, also known as Crane River, located on the western shore of Lake Manitoba.

Investigators now believe Skibicki was also responsible for the deaths of two other First Nations women and another woman who hasn't yet been identified, between March and May 2022, said police Chief Danny Smyth.
Why haven't you identified the other woman Danny?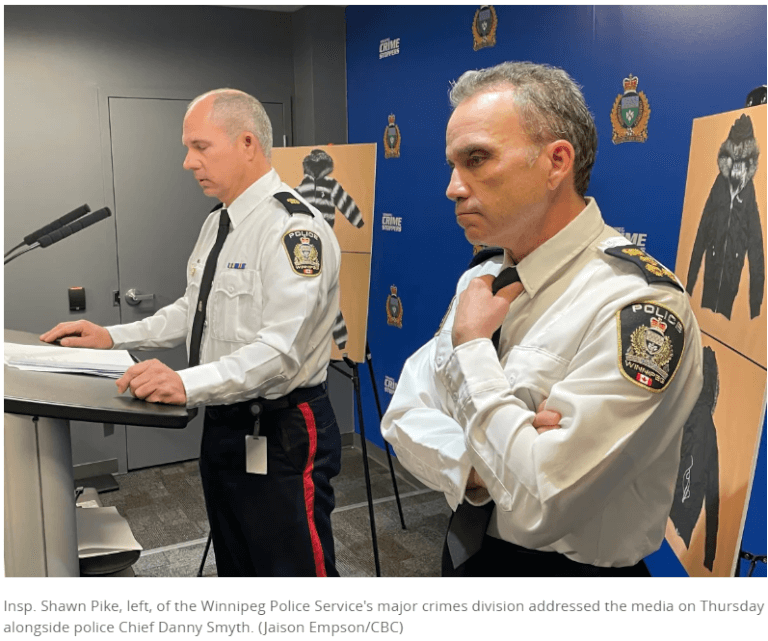 Well we don't know, and we don't know what happened here, but my suspicions are at an all time high. This is the same anti-White Winnipeg Police force who refused to press hate crime or terrorism charges against Dave Alexander Zegarac, the antifa who intentionally drove over four trucker convoy protesters last February with no terrorism charges. I called into them at the time, and essentially got stonewalled for fourty five minutes.
It's also the same police department that had the below image as their twatter background, and bragged about increasing the number of hate crime charges in their city, just not for antifas.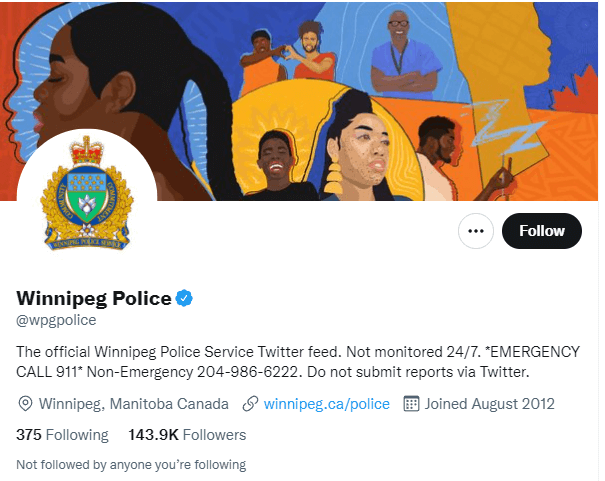 Although they have since changed it back to this.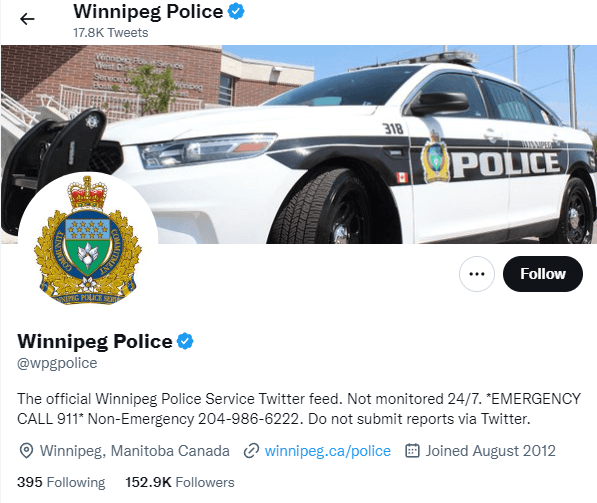 "It's always unsettling when there's any kind of a serial killing," but these homicides are particularly unsettling "because it does involve Indigenous women," he said at Thursday's news conference.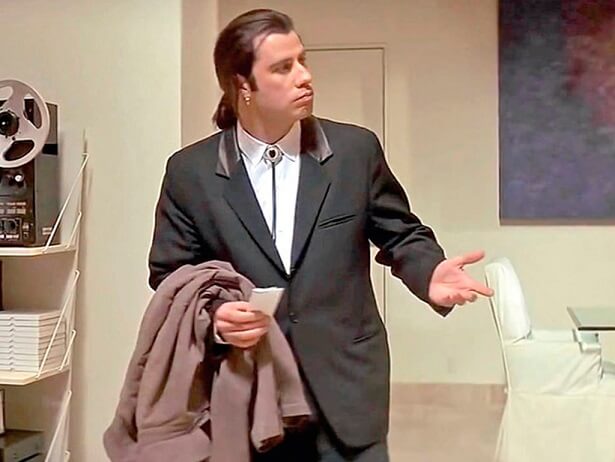 Here they are saying that it's particularly unsettling that non-White women are being murdered. Therefore if White women were being murdered, that wouldn't be so bad. This isn't some random anonymous twatter account saying this, or even the zionists at "Anti-Hate Canada," this is the chief of the Winnipeg Police.
Police say Morgan Beatrice Harris, 39, was killed on or around May 1, while Marcedes Myran, 26, was killed on or around May 4.

Both women were members of Long Plain First Nation, in south central Manitoba, but were living in Winnipeg.

Skibicki is also charged with the homicide of a fourth woman, but her identity hasn't been confirmed.

Insp. Shawn Pike of the major crimes division said she is believed to have been an Indigenous woman in her mid-20s. It's believed she was killed on or around March 15.

Police are asking the public for help identifying the victim, who wore a reversible Baby Phat brand jacket with a fur hood.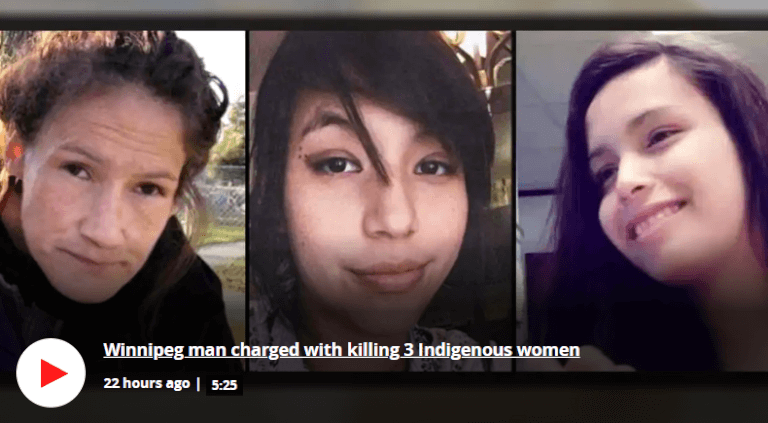 Reading between the lines, these women were street urchins. I don't mean to be to negative to them, since it's in bad taste to speak poorly of the deceased, but these types of women get murdered all the time. You don't need to have any particular serial killer to have them go missing, and the Winnipeg police's explanation for the linking of their murders/disappearances to Skibicki is almost non-existent.
The bodies of those three women haven't been recovered, but Smyth says police have enough evidence to charge Skibicki in their killings. Pike added that DNA helped in their investigation, but wouldn't go into specifics.
And the reason for that is?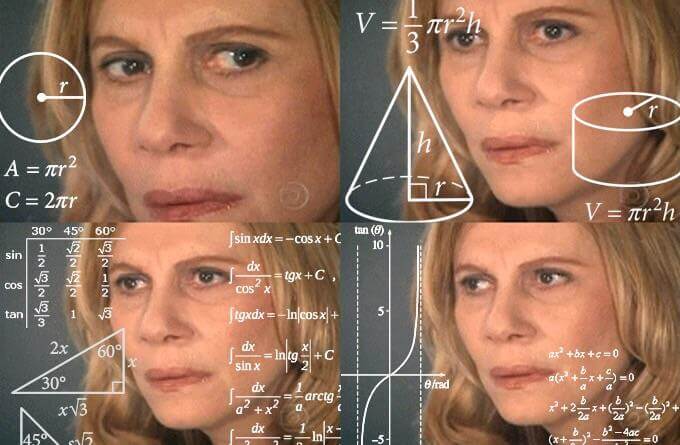 The only thing tying Skibicki to these women is that one of them, Rebecca Contois, was found in a dumpster in roughly the same area that Jeremy Skibicki lived in. And we have to presume that, because they don't actually say that.
Rebecca Contois's partial remains were discovered in a garbage bin in a back lane in Winnipeg's North Kildonan neighbourhood on May 16.
They never say that Jeremy Skibicki lived in North Kildonan. Maybe he did and this is sloppy reporting. Or maybe he didn't and they just want you to think that he did.
Police believed some of her remains may have been taken to the city's Brady Road landfill during a residential pickup, and conducted a search that involved a massive area at the landfill.

In June, remains found there by Winnipeg police were identified as those of Contois.
Again, I can't say with any certainty whether Skibicki did or did not do any of the things he's accused of doing. I find it extremely implausible, and the anti-White motive is made clear in this very same article.
Police wouldn't speak to a possible motive in the crimes Skibicki is accused of. Smyth also wouldn't say whether police believe Indigenous women were targeted.

Earlier this year, CBC reviewed posts on a Facebook page linked to Skibicki, dated before his May arrest, which was rife with violent sentiments, as well as antisemitic, misogynistic and white supremacist material.

In his Facebook bio, Skibicki described himself as an "official member of 'Holy Europe,'" which is a small faction of a broader far-right movement, an anti-facism expert told CBC last June.
Anti-fascism experts? Like Peter Smith of Anti-Hate Canada?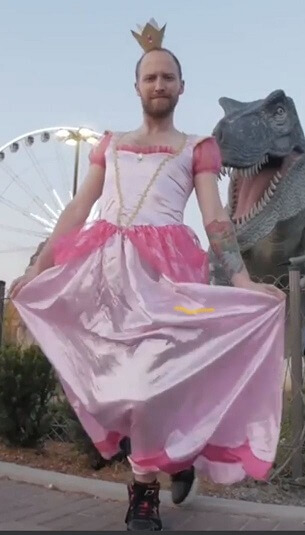 Let's look up that original CBC article.
CBC:
Helmut-Harry Loewen, an anti-fascist researcher and former instructor of criminology and sociology at the University of Winnipeg, says the accused's online presence is cause for investigation.
Oh, so a literal antifa.
"I strongly urge that this first-degree homicide also be looked at very closely, not just in terms of the social media posts, but how these posts may have formed this mindset," he said.
Cool the antifa said a thing.
In his Facebook bio, Skibicki declares himself an "official member of 'Holy Europe,'" which is a small faction of a broader far-right movement, Loewen said.

"Holy Europe is part of a broader picture that he was interested in — a range of movements and groups which are associated with or which are embedded within what I call a broader fascist ecosystem," Loewen said.
I have never heard of "Holy Europe," as an organization. Somehow this antifa loser knows more about these "far-right movements" than I do, having not just heard about whomever these people are, but knowing their place in the "broader fascist ecosystem." 
Holy Europe, also known as the Alliance of Patriotic Parallel Movements of European Folks, demands the re-Christianization of Europe and its colonies, its website said. The website promotes the belief that white Europeans need to preserve their bloodlines from being diluted, for example, through race-mixing, multiculturalism, immigration and other things.
Well they don't bother linking to their website, but I looked it up and found this facebook page.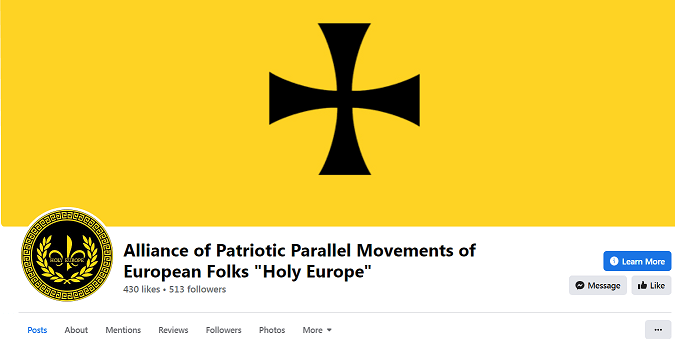 So it's more like he subscribed to a Facebook page. I don't want to throw shade on whomever runs this. I think it's unobjectionable that you will only be allowed on Facebook if you are totally ineffective, and I always have a small amount of suspicion of these kinds of things, but for all I know it's just a random Facebook page.
CBC:
The case of a Winnipeg man accused of killing three First Nations women and a fourth unidentified woman will go directly to trial, a Manitoba Court of King's Bench judge has ruled.

Jeremy Skibicki is facing four first-degree murder charges for the deaths of Marcedes Myran, Morgan Harris, Rebecca Contois and an unidentified fourth woman, who police believe was an Indigenous woman in her 20s.

The judge ruled his charges will be put before a court without a preliminary inquiry.

Skibicki's lawyer, Leonard Tailleur, says his client will plead not guilty on all counts.
Without preliminary inquiry essentially means that the judge won't be fighting the charges themselves. They'll just be accepting the RCMP's recommendations, which presumably came with evidence. I say presumably, because I see pretty much zero evidence that Jeremy Skibicki had anything to do with the murders of these four women, other than the RCMP claiming something something DNA.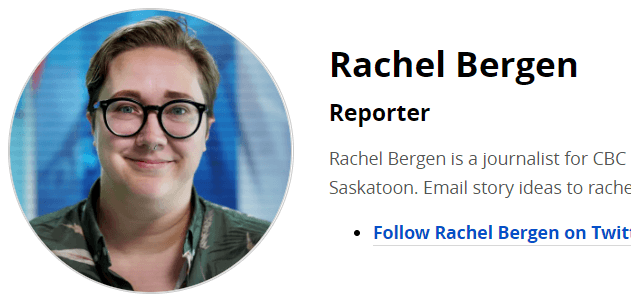 Per usual, the propagandist responsible for two of the pieces referenced is a woman so hideous that I'm not sure she isn't a tranny replete with a septum piercing. It's other "reporting" is whining about the groomer community being horribly oppressed.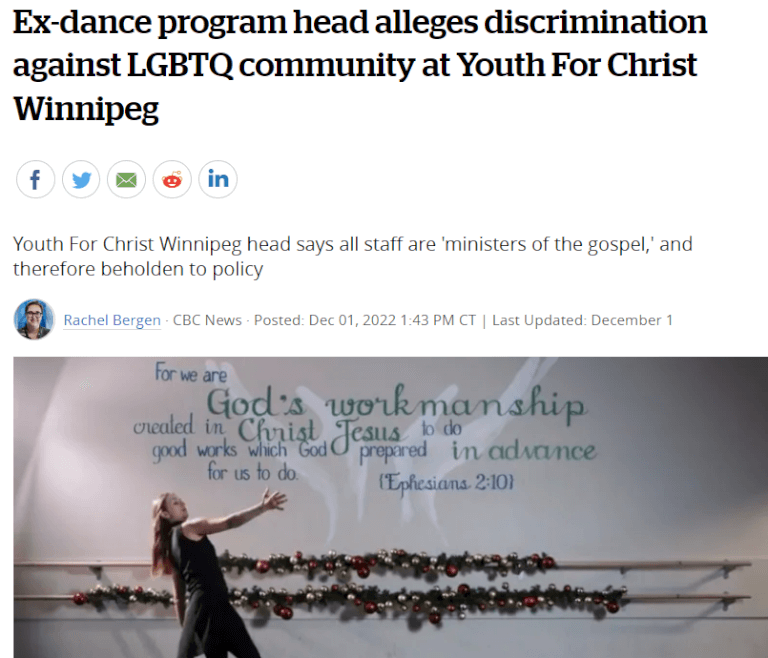 Skibicki's next court date is in February. I'll make sure to be following this case.