American schools are 'going down the tubes' because they have been 'infected' with 'woke culture' that has 'sacrificed the idea of excellence' by 'indoctrinating' students, according to a leading critic.

Vivek Ramaswamy spoke out in response to two separate controversies that impacted elite New York City prep schools where parents complained their children were being brainwashed with anti-racism ideology.

Ramaswamy, a biotech entrepreneur and the author of Woke, Inc, compared the wave of 'wokeness' in schools to China's Cultural Revolution of the 60s and 70s, when the people were indoctrinated with Maoism by the Communist Party.
I'm already giving up the bit. I have little certainty as to what Vivek Ramaswamy is about, because none of this matters anyway. He's the least openly anti-White and Kosher-Owned candidate, but I'm long past the point of caring about anyone running for office who isn't flying an NJP flag.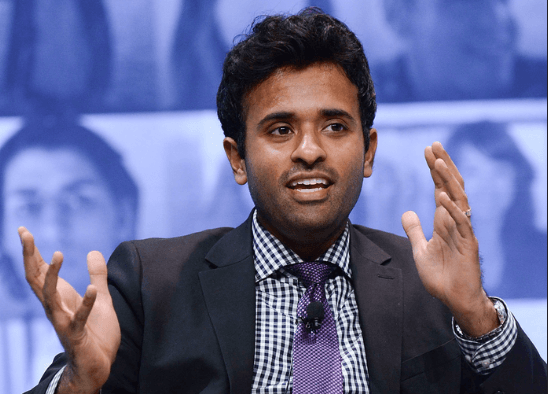 I only mention him because he recently caught the ire of Dave Rubin, a homosexual Nose-American, who I had happily forgotten about years ago. Rubin was famous for being an "ideas guy," where he spent years talking about how much he wanted to exchange ideas and all that, while also demanding that everyone moderately critical of Globo Homo be censored.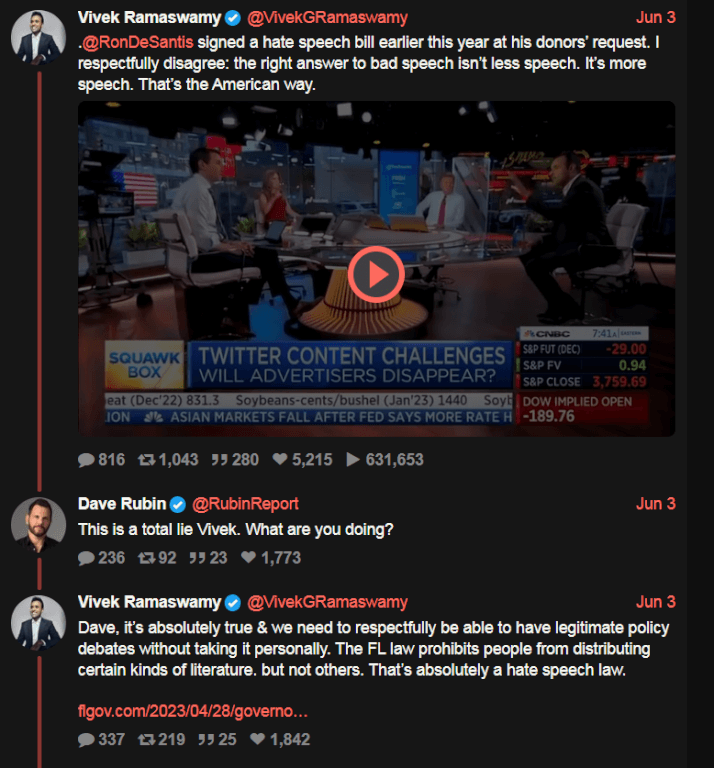 Here we see Dave Rubin, of course, completely lying.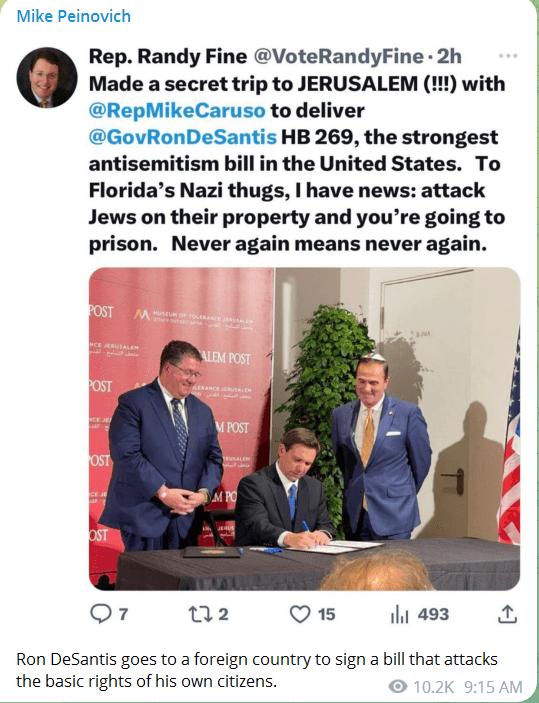 Warren and Emily did a great video on this, but it's really not that complicated. (((Randy Fine))) was bragging about the bill they passed being the most anti-free speech bill in the entire country, and he wasn't wrong.
(((Dave Rubin)))then posts the bill itself.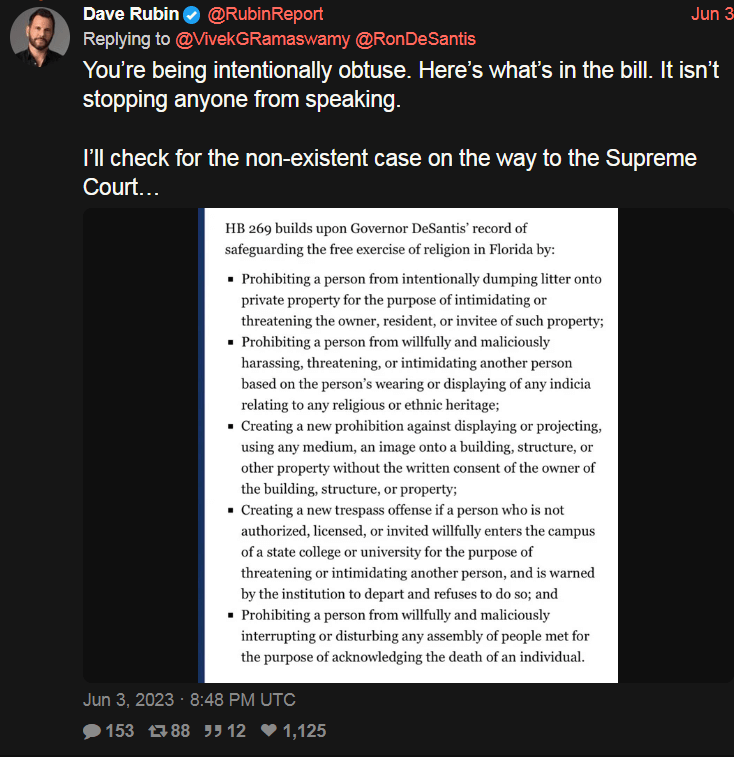 Prohibiting a person from intentionally dumping litter onto private property for the purpose of intimidating or threatening the owner, resident, or invitee of such property.
We already saw them interpret GDL flyers as "littering," and pro-Goyim messaging as "intimidation," of Jews. And again, just Google what Randy Fine had to say about it.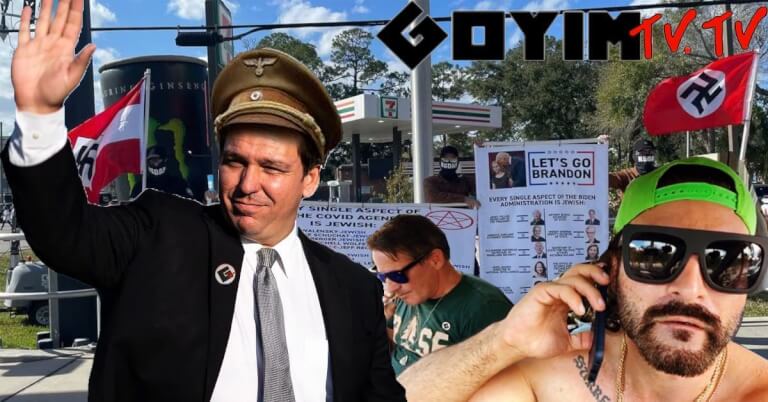 Vivek doesn't back down.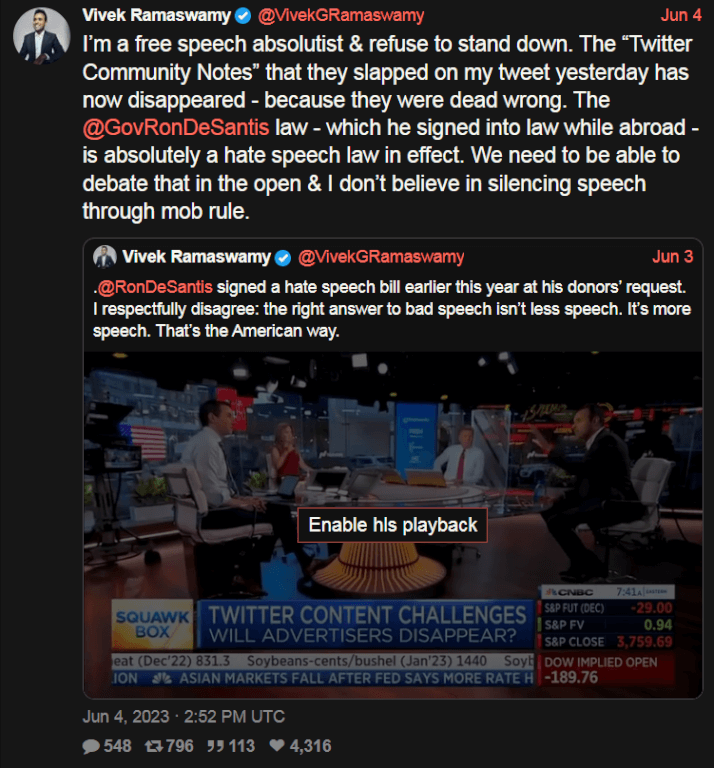 Ten years ago I would have been thrilled to see this guy arrive on the scene. Five years ago I would have been mildly enthusiastic. Now, I just don't care, and I've been having that same apathy permeate through me every time I sit down at the computer to knock out another story. 
I'm going to be announcing the project that I've been working on for behind the scenes at the end of the week. It'll mark a radical departure from what The Daily Rake has been thus far.