For the backstory on this cunt, go here.
CBC:
Peter Sloly has resigned as Ottawa's police chief and will publicly announce his resignation after the Ottawa Police Services Board meeting today, sources tell CBC News.

The former chief has been criticized over his handling of a truck convoy protest that has caused major disruptions to Ottawa's downtown core.

Sloly's resignation comes as sources tell CBC News he's been accused of bullying and volatile behaviour that has damaged relations with senior leadership and compromised the force's ability to cope with the truck protest.

Multiple sources have told CBC News that Sloly allegedly belittled and berated senior Ottawa Police Service officers in front of their colleagues, and has failed to put forward a solid operations plan to end the crisis.

Sources say he allegedly has come into conflict with members of the OPP and RCMP tasked with assisting the city's law enforcement efforts during the crisis.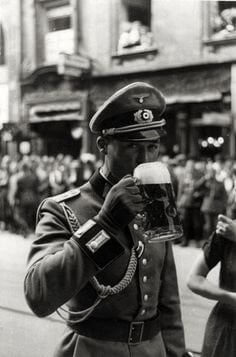 BLM supporting diversity hire not having the temperament for the job? Consider me shawked, just absolutely shawked to hear that.
Sources both inside and outside the police service said Sloly has a short fuse and is quick to yell at members of his senior leadership team.

Since the protest and subsequent occupation of downtown Ottawa began, at least three incident response commanders have been reassigned after working with Sloly, the sources said.

One incident commander who was reassigned described Sloly as having no rationale for his decisions.

"This will all come out in a review," another reassigned incident commander told CBC News. "I can't say any more." 

The sources spoke to CBC News on condition they not be named because of concerns about career repercussions.
I was wondering why the response by the Ottawa police was so incompetent. At the time I was suspecting a Jan 6th style gayop. There was some noise in that direction here and there, but it never really came to fruition. I think it's hilarious that the police were just flat out too incompetent to entrap these protesters. They were too gay to do a gay'op.
The Globe and Mail recently noted that, while deputy chief of the Toronto Police Service, Sloly was accused of doing a poor job of handling allegations of misogyny and was known in policing circles as someone quick to resort to heavy-handed measures.

During a special meeting of the Ottawa Police Services Board Friday, police board chair Coun. Diane Deans defended Sloly's response to the crisis, saying that despite requests for help issued to the province and the federal government the OPS still did not have the resources it needed to end the occupation of the city. 

The Ottawa Police Service is "working tirelessly with the resources they have and there has been some progress. There have been over 1,700 tickets issued, there have been at least 25 arrests, police have been working to seize fuel, they've made progress on clamping down on the encampment at Coventry Rd. and in Confederation Park, but it's not enough," Deans said at the meeting.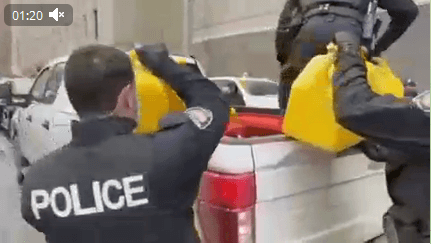 I wrote about the fuel stealing here. Despite Peter Sloly being a BLM supporter, I mean he was hired by somebody, or multiple somebodies. I think they're getting rid of him because he's too incompetent and abrasive to perform the gay'op properly, rather than heroically wrestling control of the People's Police back to the citizens. That's simply absurd.
Sources within and outside the OPS say they are concerned the force's leadership is burned out and has reached a breaking point.

"Right now the Ottawa Police Service is paralyzed," one source told CBC News. "They are paralyzed at the front line. They've been waiting for directions from the senior leadership team and are frustrated with how they're being viewed by the public because of the spectacular failure of their leader."
That's the kind of sentence that can be interpreted multiple ways. I'd bet it means what I wrote above. They wanted to gay'op these protesters hard, but this incompetent BLM Enjoyer is too idiotic and unlikable for the coordinated response that they wanted. They'll now have to get some sociopathic White Man in there to perform the oppression competently.
Sloly became chief of the Ottawa Police Service in October, 2019 with a mandate to help the force address systemic racism, improve its response to mental health calls and rebuild trust with the city's Black community. 

About a month after he took the position, a report found that Ottawa police were stopping a disproportionate number of people of colour in traffic stops.

In response to that report, Sloly, a Jamaican-born person of colour who had served 27 years on the Toronto police force, said he wanted to eliminate racism from the Ottawa Police Service.

"We should all have that sense of fierce urgency. Not enough is being done, it's not being done fast enough and it's not being done well enough," Sloly said.
And now he doesn't get to have a job.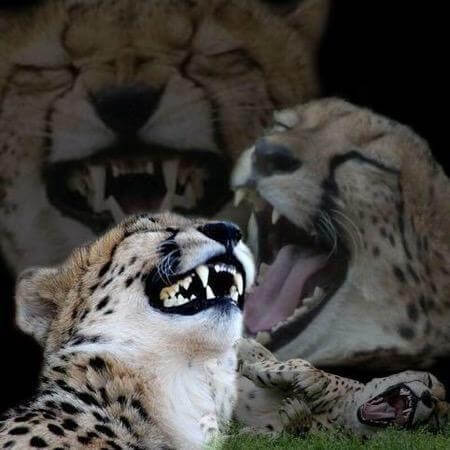 I've been glad that I haven't been going all-in at the clout casino. I was almost certain that the police would have a competent response. Apparently I was wrong.
Where we go from here is up for debate, but I think it's going to turn poorly for the protesters. Sloly is being removed not for political reasons, but because he's an incompetent asshole. They will remain as the Globo Homo Schlomo enforcement agency that they are, they'll just be better at it.