I forgot to write about this story before, but it's from Monday of last week. 
A Canadian MP says the bank account of a single mom with a minimum wage job has been frozen after she donated $50 to Freedom Convoy.  

Conservative lawmaker Mark Strahl says the mom, named only as Briane, has had her life ruined for donating the small sum to the anti-vaccine mandates protest.

Strahl shared Brianne's story as concerns grow that scores of ordinary people will no longer be able to pay for food and basics after their accounts were frozen for donating to a group of protesters. 

'Briane is a single mom from Chilliwack working a minimum wage job. She gave $50 to the convoy when it was 100% legal. She hasn't participated in any other way. Her bank account has now been frozen. This is who Justin Trudeau is actually targeting with his Emergencies Act orders.'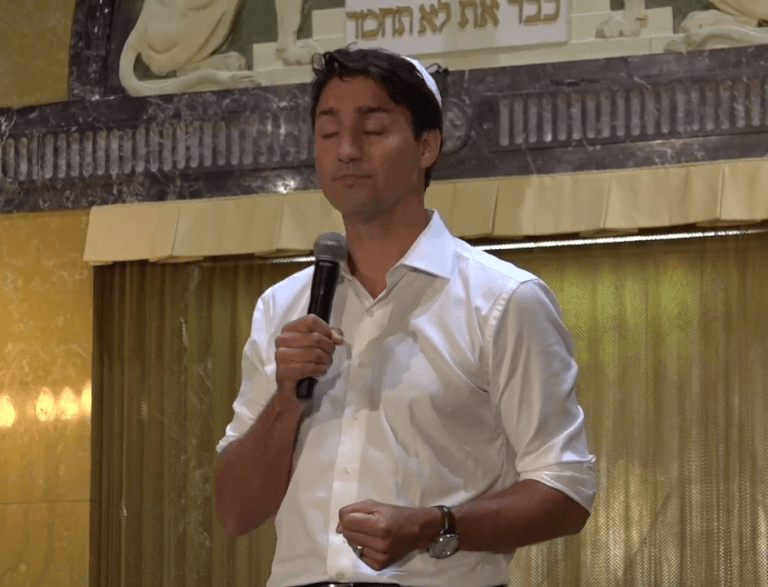 Well this is just Freedom Democracy in action goy. If you don't like it then you're just an authoritarian. Unlike the people who lie us into wars for the jew ethnostate.
Response on social media varied from those angry at the situation, stating this would have never happened to Black Lives Matter protesters, and offered to help Briane, to those who questioned whether Briane really exists. DailyMail.com has contacted Strahl for further information.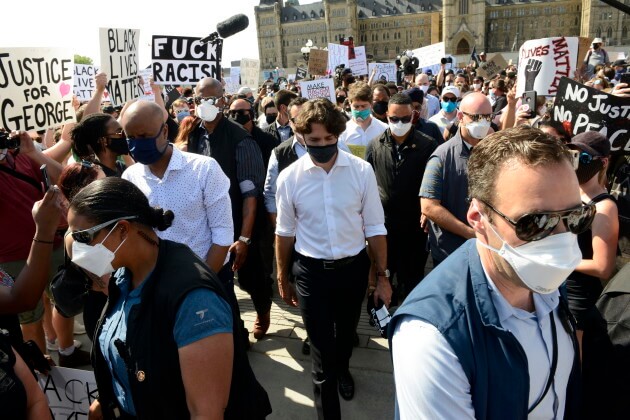 It absolutely would not have, and if anyone had suggested that Trudeau would have read out a whiny and annoying speech one of his writers wrote for him about how it violates "our values," and "our democracy," and all that bullshit. This is a guy who refused to meet with Trucker Protesters, but did meet with actually violent anti-pipeline "Protesters" in 2020.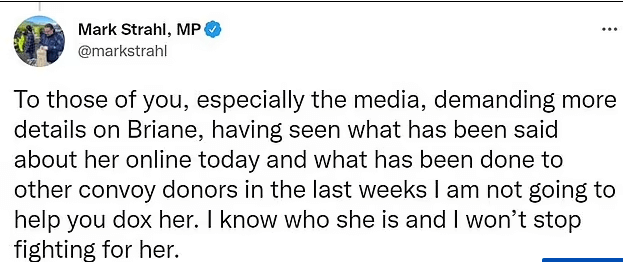 I'll never 100% commit to something I can't verify, but this story is supported by other peoples experiences.
But as of Monday, Canadian authorities said 206 bank accounts had been frozen under the power granted by federal emergencies act.   
It isn't really up for debate or some weird conspiracy theory. The Canadian government has been ordering banks to freeze these accounts. So this exact story has played out 206 times in Canada, usually to unnamed victims.
Meanwhile, Canadian trucker Derek Brouwer told Fox News that his truck has been seized, and that his personal and business bank accounts have been frozen since Friday, because of his involvement with the protests. 

'They've taken my truck – I don't know where it is – and on Friday, they locked up my personal and my trucking business accounts,'  he said. 

He added that they also locked the account for another business he owns that he said has nothing to do with trucks or the protests. 

Brouwer said he hasn't heard anything from police or the government on what steps to take next. 

He is attempting to work with the bank to rectify the situation, but was not getting anywhere Monday, which is a bank holiday in Canada.  

As Briana's story continued to spread across social media, multiple questions remain on the reach of the Emergencies Act powers that allow banks to freeze accounts of people involved in the blockades.  

Canadian banks have been freezing the accounts and canceling credit cards of people linked to the trucker protests in accordance with the Emergencies Act, which Prime Minister Justin Trudeau invoked last week in an attempt to clear the demonstrators from Ottawa.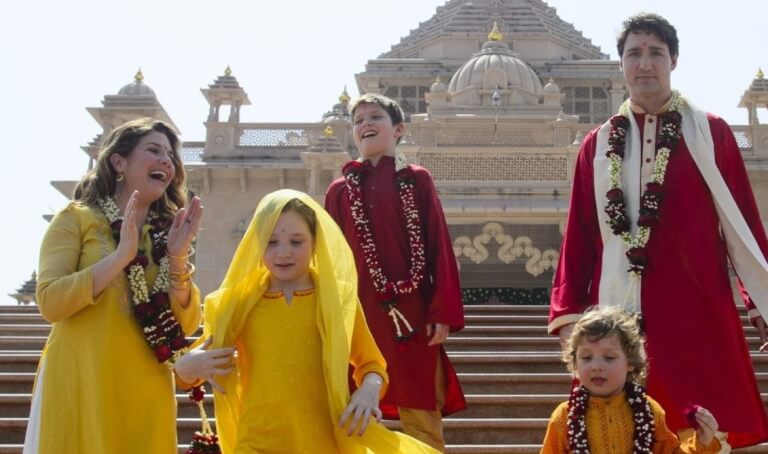 The Emergency Powers Act was rescinded shortly after it passed. I wrote about it at the time, and I never got all that worked up about it, since I sensed the disgusting stench of LOLbertarianism abound. They didn't need it to do any actual police work, although they did need it to shut down these people's bank accounts to cause serious annoyance and inconvenience to them.
Are these people really that petty and spiteful?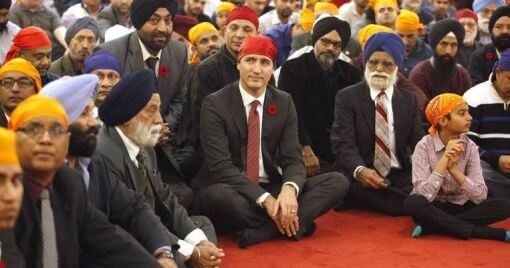 Yes, yes they are.