CTV:
ADAZI, LATVIA — Justin Trudeau joined NATO allies Tuesday in staging a theatrical rebuke of Russia's war on Ukraine from a heavily armoured war-games field and in a floodlit news conference from one of the alliance's eastern European bases.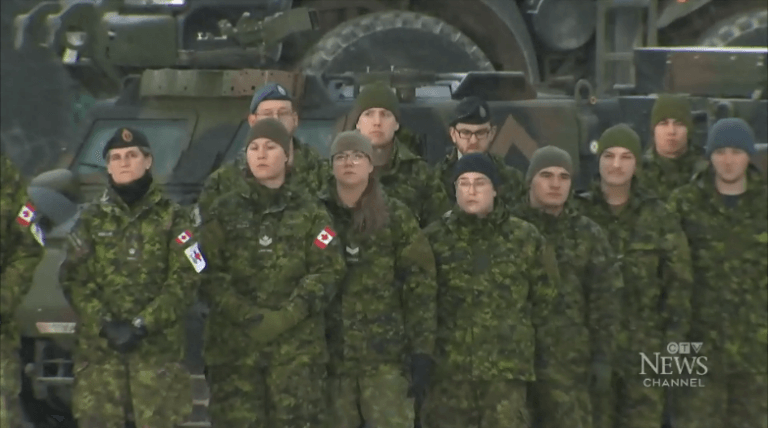 Check out this snapshot I got of the Canadian Military troops that got sent to this theatrical production. What a bunch of goofballs. Jesus. Half of them are woman, and they aren't even in shape.
The prime minister promised Baltic leaders on a whirlwind trip to Latvia that Canada will stand with them to fight Russia's military aggression against Ukraine and its cyberattacks on their countries.

Trudeau and NATO Secretary-General Jens Stoltenberg made clear that NATO's purpose is defensive, but that the core NATO agreement — that an attack on one member is an attack on them all — is very much in play.

"We are here to protect every inch of allied territory, of Latvia and all other NATO countries," Stoltenberg said at a joint news conference on the ─Çdazi military base northeast of Riga, Latvia.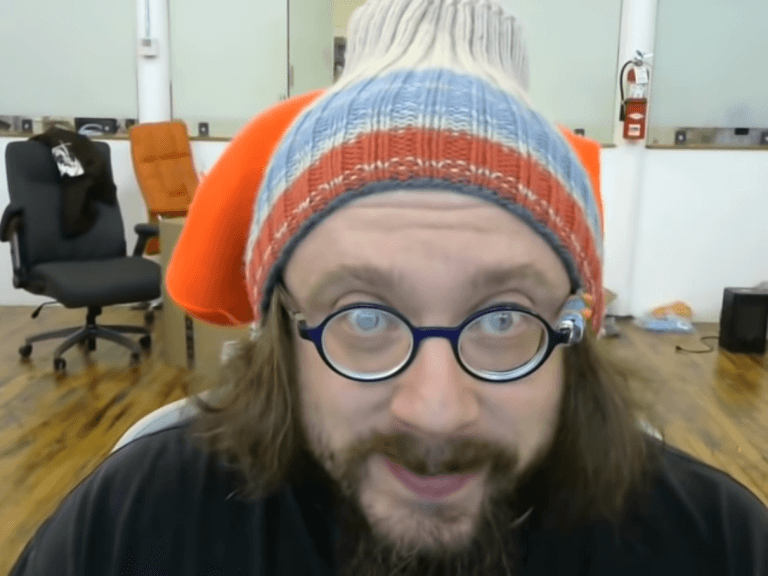 Right. Which is why you're making retarded theatrical productions, that even your own propagandists refer to as "theatrical." I honestly don't know what's more irritating with these people, the overall goal of supporting (((Zelensky))), or the complete and utter group-delusions they undergo about themselves. Like, even if I supported the Zelensky Regime in Ukraine, I would still be really irritated by Ghost of Kiev retarded propaganda. This is because I live in the world of reality, and these people simply do not.
Trudeau said Russian President Vladimir Putin made a mistake thinking Ukraine and NATO were weak and divided.

"He's been shown how wrong he is," Trudeau said. "Ukrainians are strong and courageous and standing up to defend their land. And NATO has never been more united and determined than we are now. I know I can speak for all NATO members when I say we will all abide by Article Five."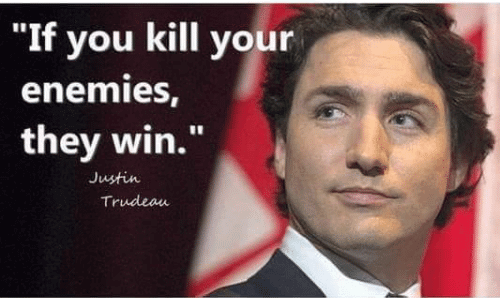 I'm not even sure why we need to be here. By Trudeau's own standards, Ukraine is winning, hard.
Sanchez, echoing earlier remarks by Anand, tore a page from the Canadian feminist foreign policy play book and paid tribute to International Women's Day.

"Eight March should have been a day of celebration of women and girls in Ukraine," Sanchez said, adding that Putin's "brutal aggression is forcing them to flee their country or fight for their lives."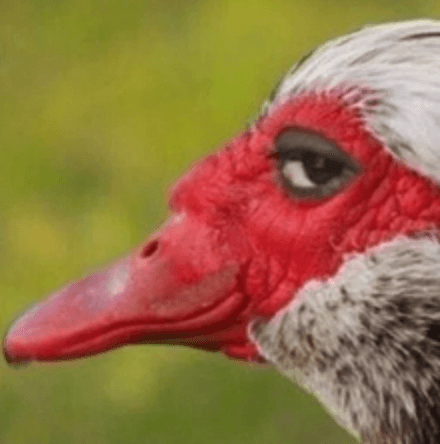 Yeah I mean… along with all the men, right? But there you have it, the Feminist Foreign Policy of Canada supports Putin Baaaad Man right alonside George Soros.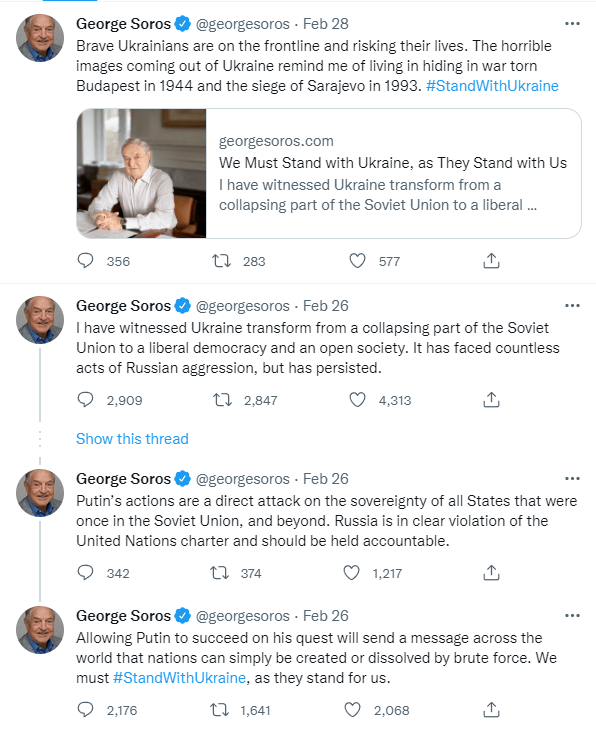 Never forget that Ukraine, as we saw with the Hunter Biden story and others, is a hive for international corruption and criminal profiteering, which is a big part of the reason, maybe even most of the reason why these privileged little cunts and cuntesses are so assmad about Putin. It's certainly not for the lives of Ukrainians themselves, or they wouldn't support the Ukrainian government blocking Ukrainian civilians from leaving Ukraine. Which, by the way, is a war crime.