Last night I received an email just after I went to bed. I live on the west coast, so receiving an email at 12:59 AM is just weird, and implies that this was sent from some bot farm somewhere around the world, since I highly doubt that YouTube employees in California are staying up until 1:00 AM just to make sure that months old videos get censored.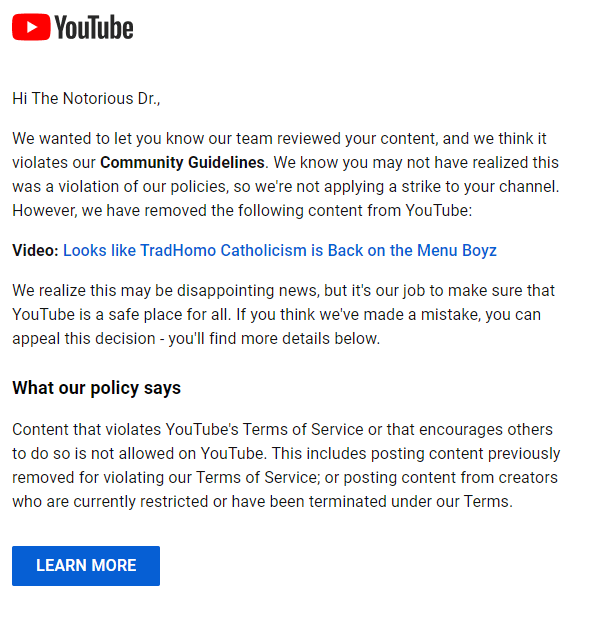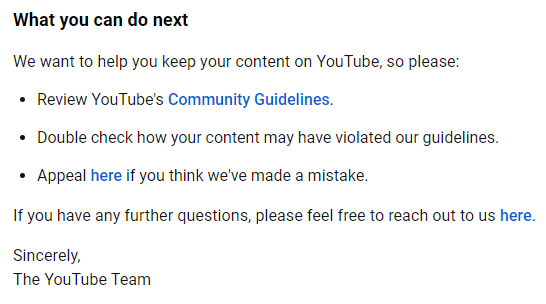 I'm going to print out this email in its entirety below.
Hi The Notorious Dr.,

We wanted to let you know our team reviewed your content, and we think it violates our Community Guidelines. We know you may not have realized this was a violation of our policies, so we're not applying a strike to your channel. However, we have removed the following content from YouTube:
Video: Looks like TradHomo Catholicism is Back on the Menu Boyz

We realize this may be disappointing news, but it's our job to make sure that YouTube is a safe place for all. If you think we've made a mistake, you can appeal this decision – you'll find more details below.
I have no idea why copy-pasting the email into WordPress screws up the formatting so badly, but there's not much I can do. More importantly, note how they don't actually tell you why your video was censored, other than that it violated "community guidelines." This ambiguity is a feature, not a bug, from their perspective.
However, worse than not knowing why my video got censored, I couldn't even remember what that video even was. Since the video gets deleted from your channel, you have to start the review process just to find out which video is getting censored.
What you can do next

We want to help you keep your content on YouTube, so please:

Review YouTube's Community Guidelines.

Double check how your content may have violated our guidelines.

Appeal here if you think we've made a mistake.

If you have any further questions, please feel free to reach out to us here.

Sincerely,




The YouTube Team
I've been through this process before, but I'll walk you through it if it's your first time.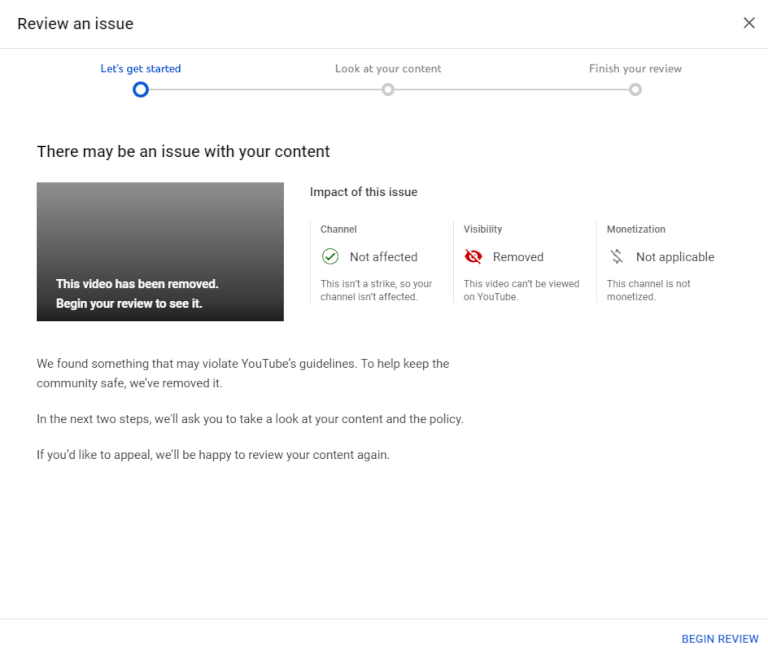 Like I said, you can't even see the video that got censored without beginning the review process. So I do exactly that.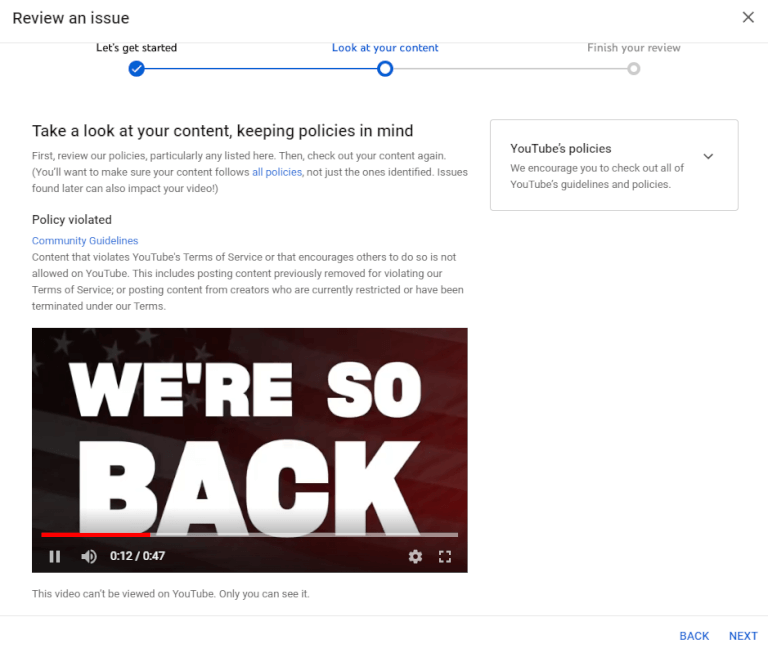 And find that it's my upload of the Manlet Cult's TwinkPAC III: The Twinkening. I wrote up about that here, but it's so old news that it already happened months ago. It's fairly entertaining, but ultimately there are more politically important videos to censor. Something tells me some manlets mass flagged the video because they were butthurt about it.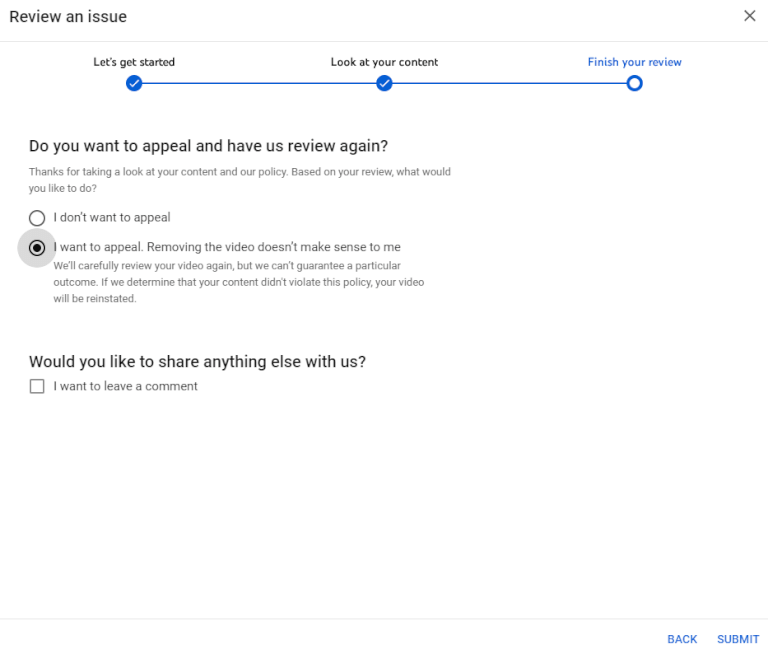 Anyway, if you click appeal you'll be presented with this box. I've appealed before, and it's entirely pointless, but I clicked the box to show you what it's like.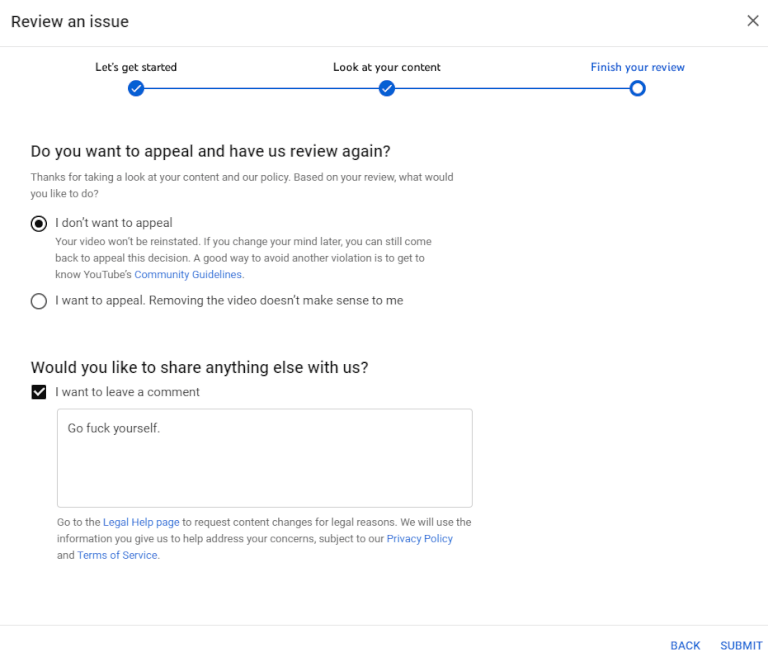 I then clicked that I do not wish to appeal, and told them to go fuck themselves.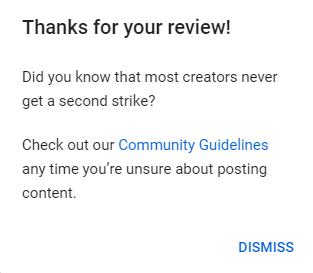 They were absolutely ecstatic with this.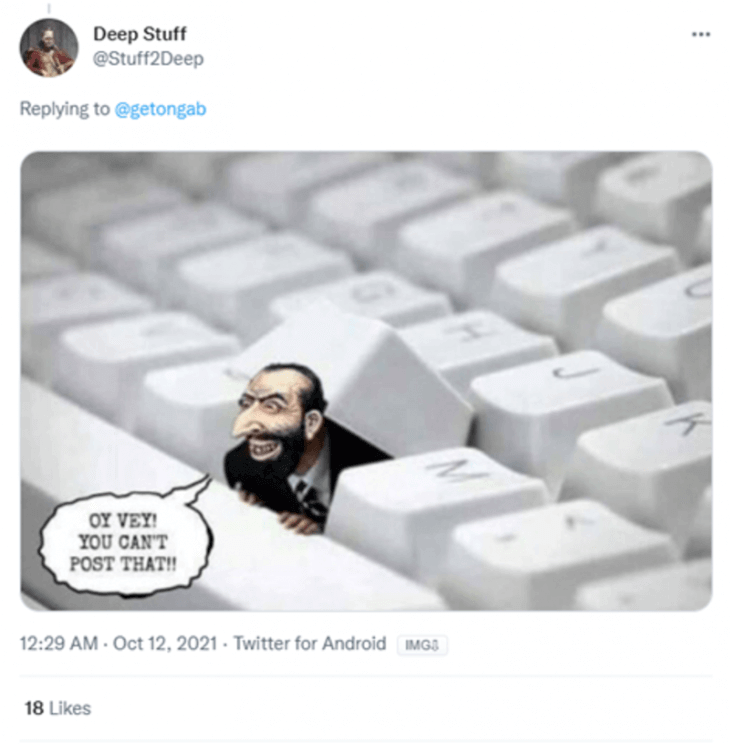 Boy, I sure am glad that Gorland Blormph was elected. Sources close to President Kushner tell me that he's monitoring the problem really closely.