An all-party committee of BC MLAs appointed to inspect problems in policing says the government should replace RCMP with a new provincial police force in order to address its concerns — primarily highlighting systemic racism.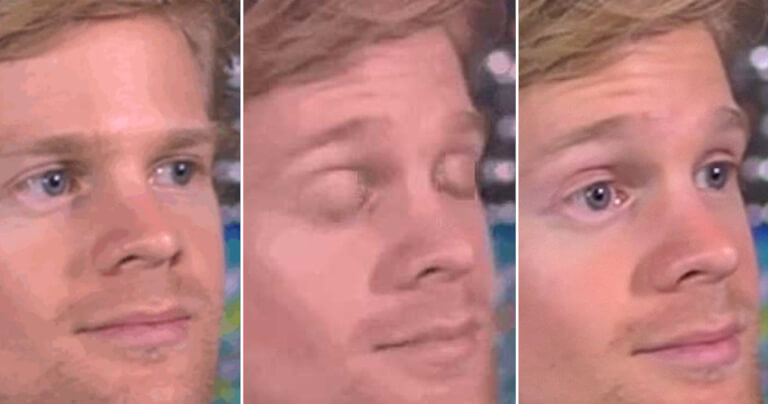 I'm almost at a loss for words. Imagine attacking the RCMP because they're not anti-White enough.
The Special Committee on Reforming the Police Act released its report Thursday following a 15-month inquiry.

"Over the last 15 months, it has become clear that transformative change is required to achieve a new vision of policing and community safety rooted in decolonization, anti-racism, community, and accountability," reads the report.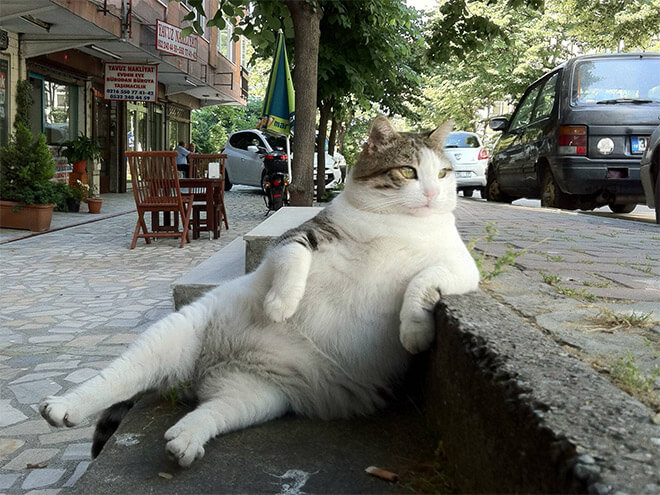 I don't need to tell you goys that these are anti-White buzzwords. This just means they want the RCMP to, somehow, be an even more political and even more anti-White police force.
"Our recommendations aim to address systemic racism and the colonial structure of policing in a progressive, forward-looking manner."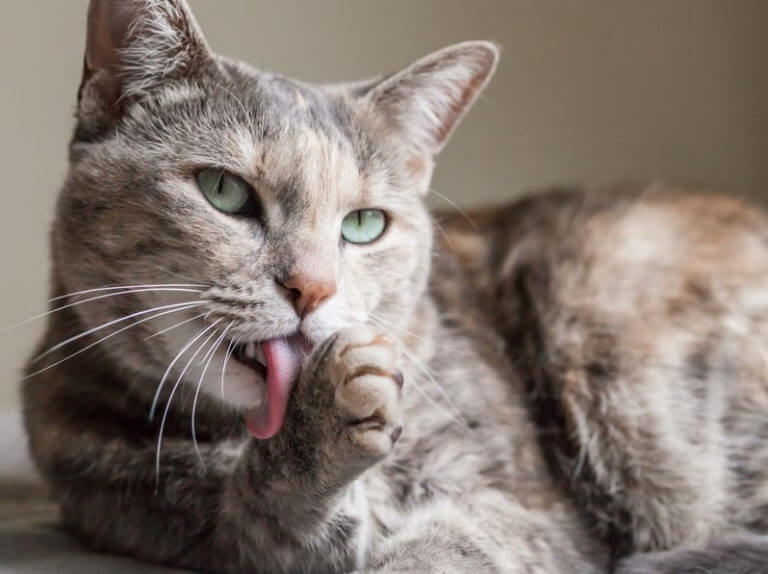 Because Western Standard Online exists purely to funnel the goyim to voting Conservative and wasting their time, they won't tell you who these politicians are. After all, their job is to get out in front of your anger at this anti-White report and make sure that it goes nowhere.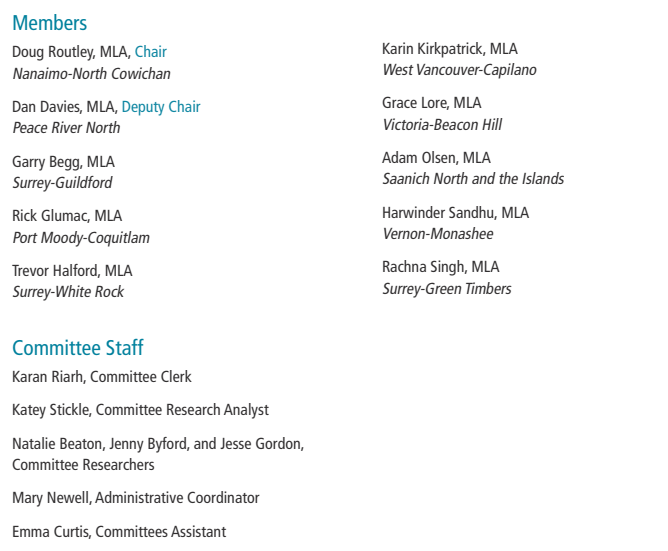 So I did the work myself, and here are the people responsible for this report. Let's go through them one by one, skipping over the committee staff.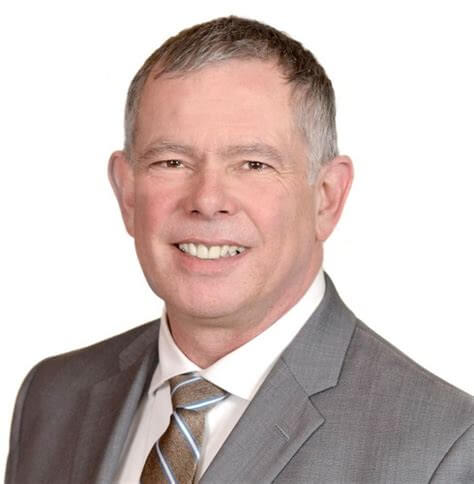 Doug Routley, the NDP MLA from Nanaimo-Cowichan. You'd be shocked to find out that he has a wife. You'd be less shocked to find this.
In 2018, during legislative debate on new policies around sexual orientation and gender identity in the provincial education system, Routley came out as bisexual.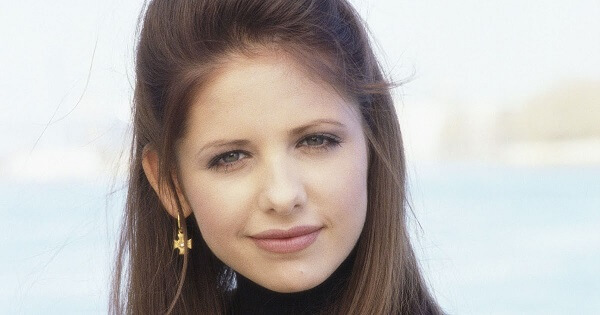 So he's a 60 year old pervert.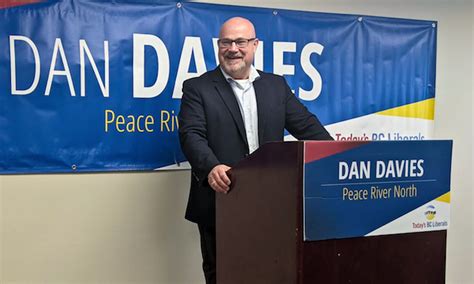 Here is Dan Davies, the BC Liberal Party MLA for Peace River North. Yes, in BC there isn't even a Conservative fake opposition party. I mean they exist, but they're an incredibly low energy grift org that can't win a single election. Dan Davies himself is just a generic nothing.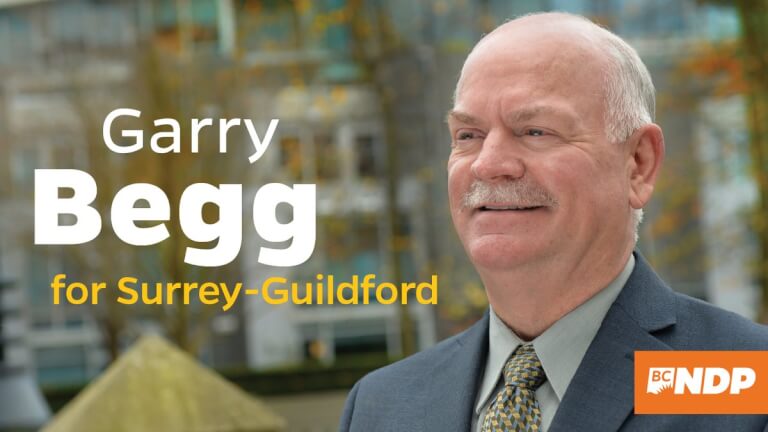 Garry Begg, Surrey-Guildford NDP MLA. No evidence of marriage. Former RCMP inspector.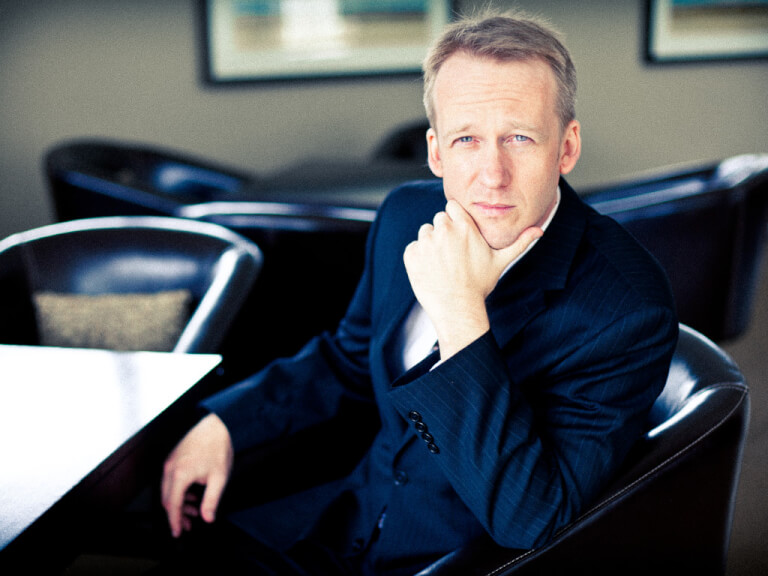 Rick Glumac, NDP MLA for Port Moody-Coquitlam. Supposed environmentalist, his politics career started in the Port Moody City Council and he's had a number of these vague bullshit jobs.
On [Port Moody City] council he chaired various committees including:[7]

The Economic Development Committee

The Environmental Protection Committee

Heritage Commission

Arts & Culture Committee

Community Care Committee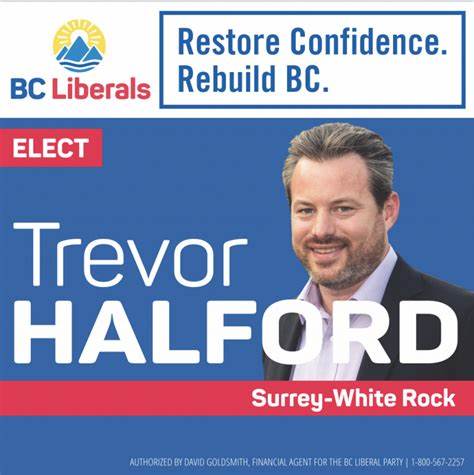 Hey, looks like this guy is my MP. That means he represents me.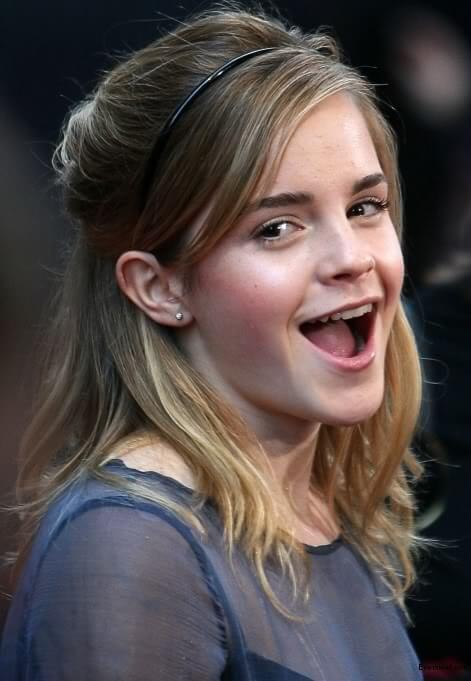 I couldn't find too much objectionable about him. His excerpt on the BC Liberal Party website is just generic nonsense. 
Halford understands that building a strong and vibrant economy is fundamental for all families. As a fierce advocate for Surrey – White Rock in Victoria, Trevor will fight to defend the future we want for every British Columbian.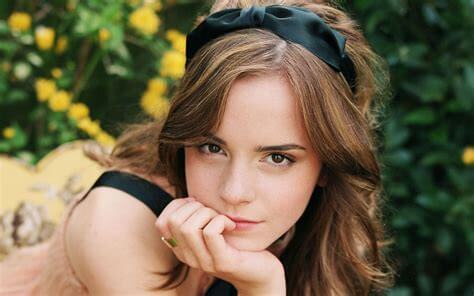 So he's just a careerist whore who is there to not rock the boat.
Building on her background as an entrepreneur and educator, Kirkpatrick is one of British Columbia's most accomplished non-profit leaders.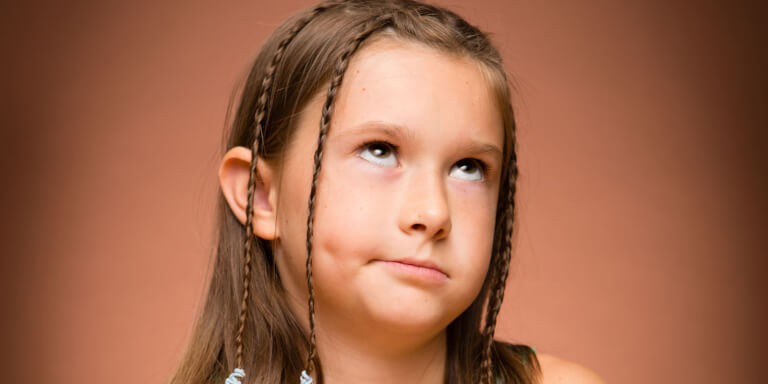 So an NGO whore.
Kirkpatrick has been a board member of the Greater Vancouver Board of Trade, Family Services of Canada, the Vancity Community Foundation, the BC Degree Quality Assessment Board, and the BC Council for International Education. Kirkpatrick also served on the Judicial Council of British Columbia for six years. 

She has been recognized for her leadership as a Fellow of the Chartered Professional Accountants, as one of the Women's Executive Network's 100 Most Powerful Women in Canada, and as a recipient of the Queen's Diamond Jubilee Medal. 
So typical party insider sinecure-enjoyer.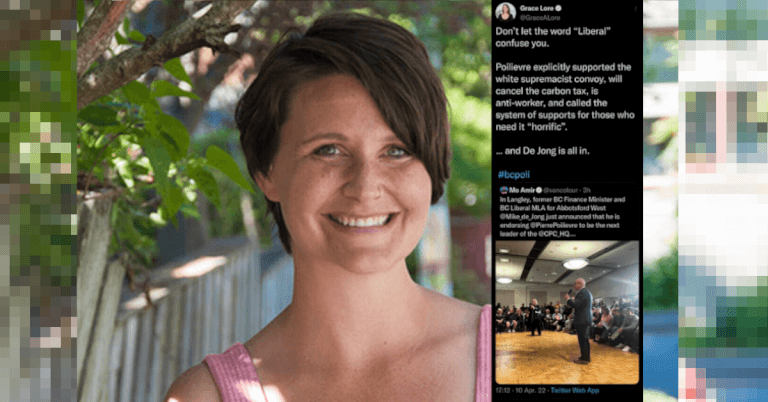 Then we have Grace Lore, the NDP MLA for Victoria-Beacon Hill. Notice how she calls the carbon tax, or rather opposition to the carbon tax "anti-worker." This fake pro-worker stance of the NDP is something that we have to be repeatedly attacking them on over and over again. It's as important as attacking them for being anti-White groomers.
I am honoured to be the MLA for Victoria-Beacon Hill and serve as Parliamentary Secretary of Gender Equity.
So she's an anti-White cunt who is dedicated to pushing Globo Homo on the populace.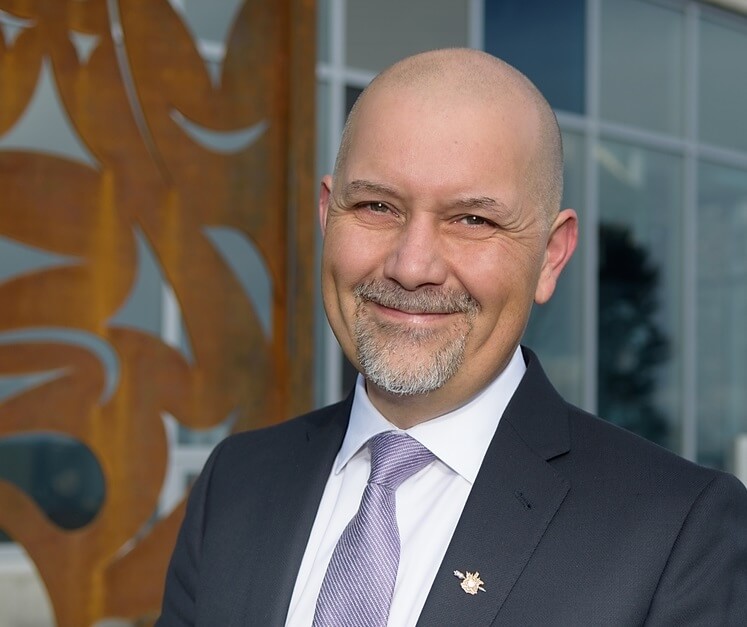 Adam Olsen is the first Green Party member we have. 
Olsen is a member of the Tsartlip First Nation in Brentwood Bay and served as a two-term Central Saanich Councillor prior to his election.
And apparently he's 1/32nd Aboriginal or something like that.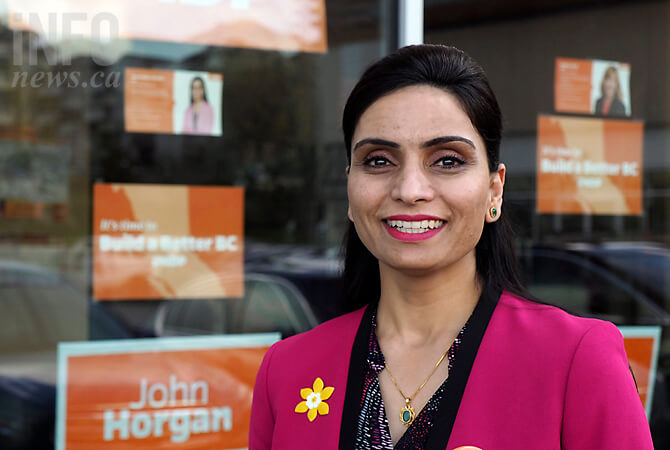 Harwinder Sandhu is the NDP MLA for Vernon-Monashee in the interior, and she's similar to Trevor Halford in that she's just kind of there. Basically she's a warm body to vote NDP.
Rachna Singh was first elected as MLA for Surrey-Green Timbers in May 2017.

She was the convener of the Special Committee to Appoint a Police Complaint Commissioner and the Special Committee to Appoint a Conflict of Interest Commissioner.
So it was this broads idea, or at least she's the NDP's donors chosen front.
Rachna moved from India to Canada in 2001 and chose Surrey to build a better life for her young family.
I'm glad these people migrate here and then start lecturing us on how the police aren't anti-White enough.
She has worked as a drug and alcohol counsellor, a support worker for women facing domestic violence, and a community activist. She has also worked to improve worker's rights as a representative with the Canadian Union of Public Employees.
Rachna and her husband have two children.
Rachna seems like someone to keep an eye on, along with a few others. Most politicians are just complete puppets with no real agency of their own, but a few are important.
Anyway, back to the article.
Most notable of the recommendations is the need to implement a new Community Safety and Policing Act "based on values of decolonization, anti-racism, community, and accountability" — and a new provincial police service governed by the act.
The new provincial police service is just flat out not going to happen, as other outlets have suggested. But that's not really the point. The point is to LARP like the RCMP is a politically and racially neutral organization to push it to be even more anti-White and political.
The importance of implementing mandatory and ongoing anti-racism training is repeatedly mentioned throughout the report, as well as the need to collect race-based data.
Remember when I told you that the RCMP have better rifles than the actual military? Remember these pictures?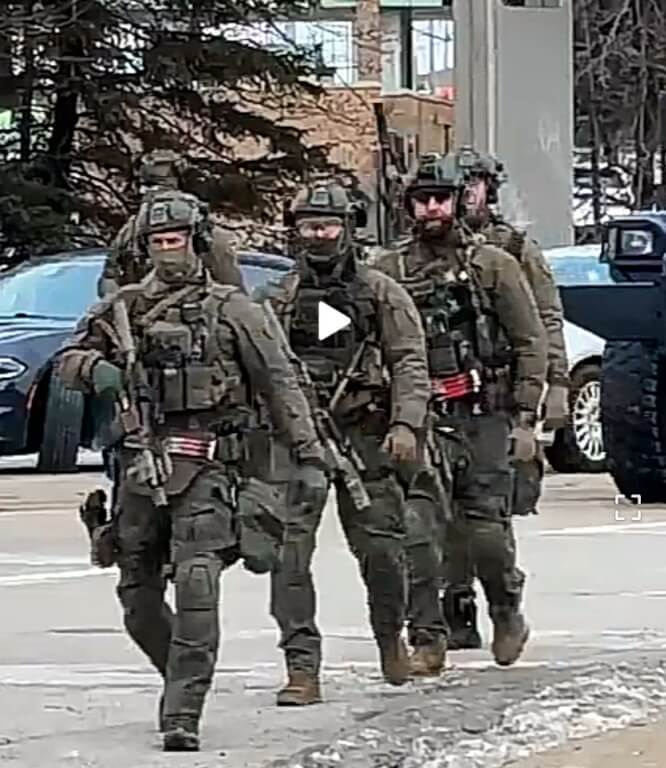 Just understand that these "left-wing," gun control activists have no interest at all in taking away the RCMP's assault rifles. They have no interest in doing that. Their anti-police attacks are a complete and utter LARP, and are nothing less than good optics racial attacks on White People.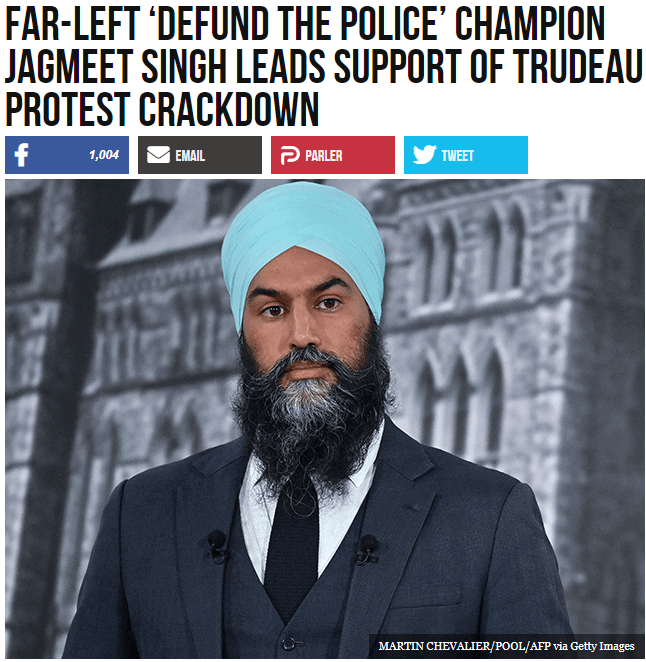 What they want is for you to be completely disarmed, and the RCMP to be armed to the teeth as an explicit military to oppress you. And conservatives are there to channel your anger at this into "Back the Blueee," retard shit.
The committee also calls for the need to ensure police represent the diversity of communities served, specifically mentioning the importance of race, ethnicity, gender, and sexuality in the recruitment process.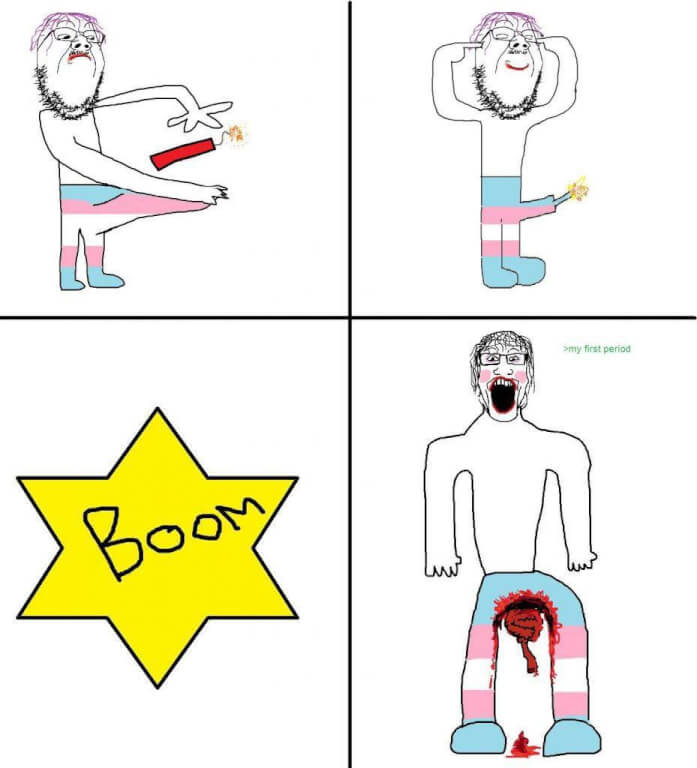 Sexuality?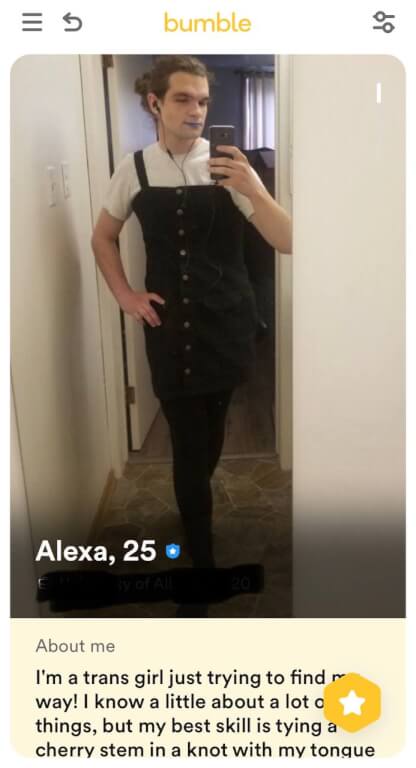 Never forget when these people talk about "inclusion," what they mean is vicious racial discrimination against Whites, vicious sexual discrimination against Men, and vicious sexuality discrimination against normal non-perverts.
In response to the report, minister of public safety and solicitor general Mike Farnworth said the committee's recommendations echo his government's belief and confirmed he has begun reaching out to partners to discuss how the report's recommendations will be reviewed.
Mike Farnsworth is a bigwig in the BC NDP. He's been around forever, and he's been a parasite forever. As one of many examples, here's a bit on his government bio that seemingly comes out of nowhere. I have to quote the whole thing because it's so telling.
Mike was raised in Port Coquitlam and has lived there for more than 40 years. He earned a bachelor's degree in geography at Simon Fraser University and was elected to Port Coquitlam city council for three terms in 1983, 1985 and 1990.

As MLA, he served in numerous cabinet positions, including minister of health and minister of municipal affairs and housing.

From 2001 to 2004, Mike worked in Bulgaria, the Balkans and then Iraq on democratic governance programs to help build multiparty democracies in former one-party states.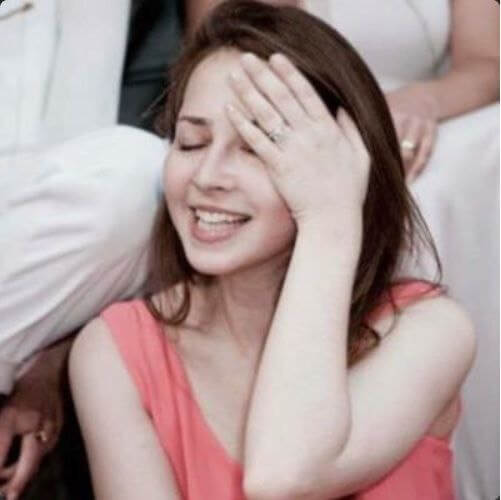 Of course. Of course he did. Of course an NDP party insider would be "spreading democracy," where by democracy we mean Fake Democracy of course, throughout the world. Keep this in mind if you ever hear these types bloviating about anti-Imperialism or any of that kind of stuff.
Back to our article.
"Our government has committed to developing and implementing policing reforms to address systemic biases and racism," said Farnworth, adding that the committee's recommendations will "help us achieve our goal of eliminating inequity."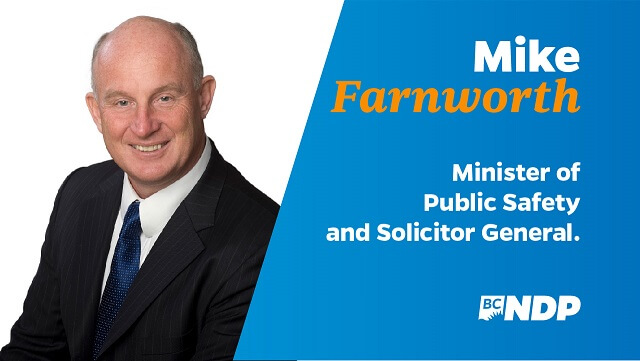 The people who "spread democracy," all around the globe make sure to come back here and push anti-White racial discrimination through the police force. Imagine my shock.
In BC, the RCMP is the police service for municipalities with a population lower than 5,000, as well as rural and unincorporated areas. Many larger-populated areas such as Burnaby and North Vancouver choose to keep RCMP as its service.

The committee said municipalities will still have the opportunity to establish or maintain a municipal force contracted with the provincial police service, or rather enter into a contract with another municipality or indigenous community that has a local police force — but no RCMP.

"The committee recommends that a new provincial police service take over services formerly contracted to the RCMP," the report reads.
As I mentioned previously, that's not going to happen, nor is it really the point.
An all-party legislative committee tasked with modernizing the B.C. Police Act released its report with a splash last week, but do not expect its biggest recommendation to turn into reality anytime soon, if ever.

That would be the idea of getting rid of the RCMP and replacing it with a provincial police force. Unless there is a strong consensus among the 12 municipalities to get rid of their own municipal police forces, the idea of booting the RCMP out of its 130 detachments in B.C. is likely dead in the water.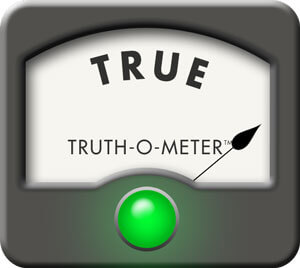 But again, the point is to put more pressure on the RCMP to be an explicitly anti-White police force. They're not getting the provincial police service, but they are getting the racial discrimination against Whitey that they actually care about. 
Remember, they love that the RCMP is a heavily armed military. If they were actually fighting against them, they'd introduce some gun control for cops legislation.