The trial of a London man charged with four counts of murder in the hit-and-run deaths of a London Muslim family will not be held in London.Superior Court Justice Renee Pomerance ruled Monday there will be a change of venue in the trial of Nathaniel Veltman, 21, set to begin Sept. 5, 2023.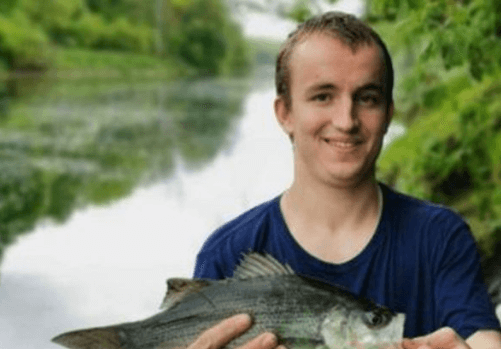 This happened earlier today, and the trial is now scheduled for fall of next year. However, what I want to draw your attention to is the discrepancy between the police response to this event, and the Dave Alexander Zegarac hit and run, or any of the church burnings.
We start off in the summer of 2021.
CBC:
As details about an attack that killed four members of a London family continue to trickle out, the Ontario city's police chief said there are good reasons more information is not being released about the case.

Police have released few details about the 20-year-old London man charged with four counts of first-degree murder and one count of attempted murder after a pickup truck ran down five family members as they stood on a sidewalk in a northwest London neighbourhood Sunday night.

Salman Afzaal, 46, his wife Madiha Salman, 44, their daughter Yumna Afzaal, 15, and Salman's mother, Talat Afzaal, 74, were killed. The youngest member of the family, nine-year-old Fayez, survived and remains in hospital.

The attack, which police believe was premeditated and motivated by hate, killed members of three generations of one family. A nine-year-old boy survived and is recovering in hospital. Police said the accused had no connection to the victims. However, police have also said they believe this family was targeted because of their Muslim faith.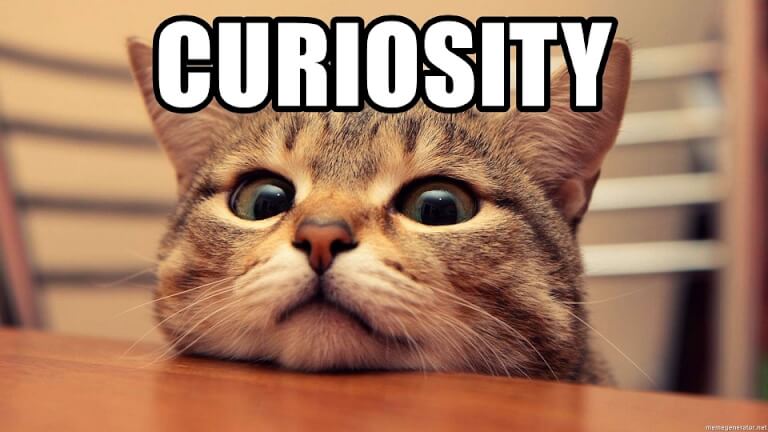 This was quite literally the very next day. The police had made a statement saying "this was a hate motivated incident," and had terrorism charges ready to go. In contrast, Dave Alexander Zegarac, an antifa loser, drove over four trucker convoy protesters, and the Winnipeg police refused to charge him with any hate crime or terrorism charges.
Above is video of his terrorist act. Below is my call with the Winnipeg PD. Sorry if it's not embedding properly.
https://www.youtube.com/watch?v=bzXfvwC2f6c&ab_channel=TheDailyRake
Steve Williams, chief of the London Police Service, sat down with CBC News on Wednesday to address questions about the investigation and safety concerns expressed by some members of London's Muslim community, which numbers 30,000.

1. How were police able to say this was a premeditated, hate-motivated attack only a day after it happened?

Williams couldn't spell out how they were able to make that call so quickly. While he understands the public's "thirst for knowledge," he said any public statements from police about evidence they've gathered could jeopardize the prosecution.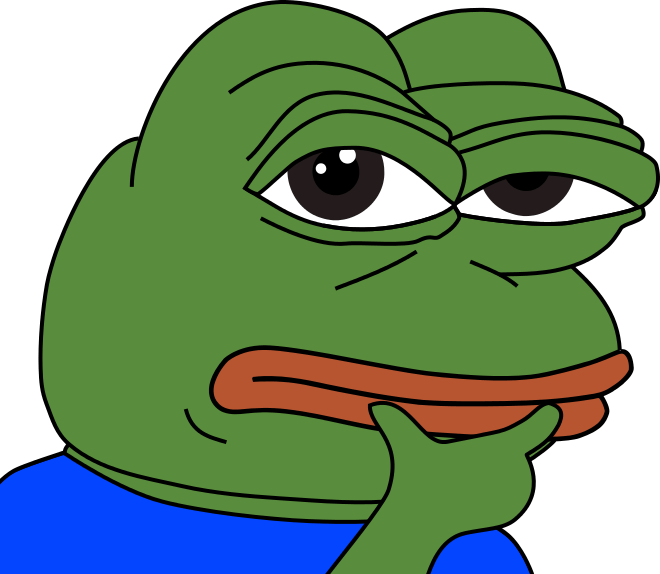 That makes very little sense. The prosecution must give all of their information to the defense before the trial anyway. Beyond that, what possible facts could there be to hide in the first place?
What Williams did say is it didn't take long for police to come across information they believe supports what they said at Monday's news conference: This attack was motivated by hate and the family was targeted because of their Muslim faith. 

"We had the information early on that supported the evidence that this was a hate-motivated incident, that it was intentional and that this family was targeted," he said. "We wanted to provide this information to the public. Now that the charges are laid, we have to be careful about what information we release. We know that the steps we take are going to be scrutinized, and we don't get any re-dos. We only have one shot to get this right. One thing we have to do is really keep our eye on the ball and play the long game.

Williams said that as it stands, police do not have any information the accused was involved with any hate groups. Also, based on what police have gathered so far, he said, they believe he acted alone.
I don't think I can go any longer without showing police chief Steve Williams.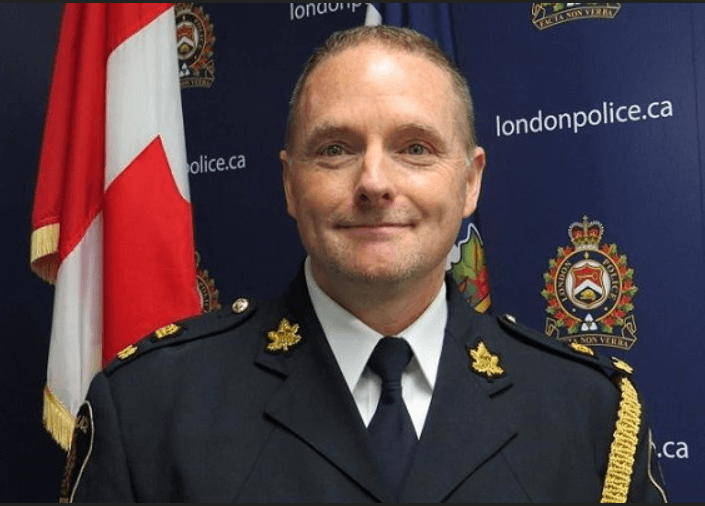 He looks like he has a really personal relationship with his wife's bull.
2. Did the man now charged have previous involvement with police? 

"He was somebody who is not known to us in any significant sense," said Williams. "He was not on our radar and he was essentially, for lack of a better term, a nobody in terms of police contact. So he was new to us."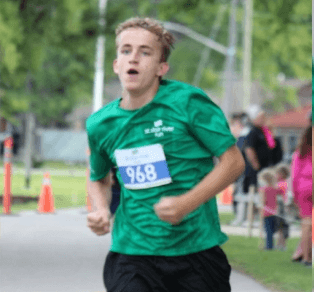 Indeed, it appears Nathaniel Veltman had no criminal record. Nor did he have a history of political activism of any kind. And yet the London Police Chief is just absolutely certain the he targeted these Muslims, and didn't just accidentally hit them with his car.
3. How did he behave during the arrest?

Williams said that when the man was arrested at Cherry Hill Mall shortly after the attack, he co-operated with police and was arrested without incident. 

The man was wearing a type of body armour and some kind of helmet, the police chief said, but he wouldn't go into any other details. Williams said he couldn't answer questions about what was in the truck, including whether there were any weapons.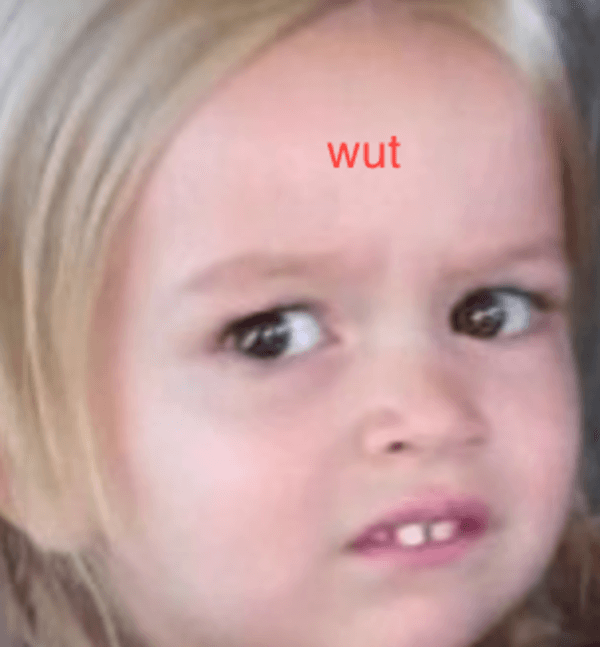 A "type," of body armour? "Some kind," of helmet? What is this even supposed to mean, Steve? And why would he be wearing body armour and a helmet to go drive over some Muslims on a sidewalk anyway? And why can't you explain what was in the truck, Steve? Is it because there wasn't anything in there?
4. What message do you have for members of London's Muslim community? 

Since Sunday's attack, many community members in London and across Canada have said they feel unsafe, that this attack is part of a rising trend in Islamophobic violence and being visibly Muslim could make them a target. Williams said he understands this worry.

"We will do our part to enhance the safety and security of every member of the community," he said. "But London is a safe community and we will do our part to to ensure that."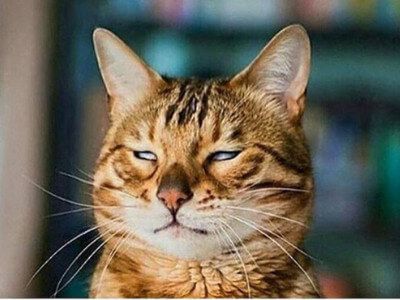 Like I said, I don't know what actually happened here. I don't know Veltman's motive, or even if this was intentional, and we can't see the video. But as is always the case, privileged groups immediately get the RCMP referring to anything of this nature as a "hate crime," or in this case immediately recommending terrorism charges. This is in contrast to unprivileged groups.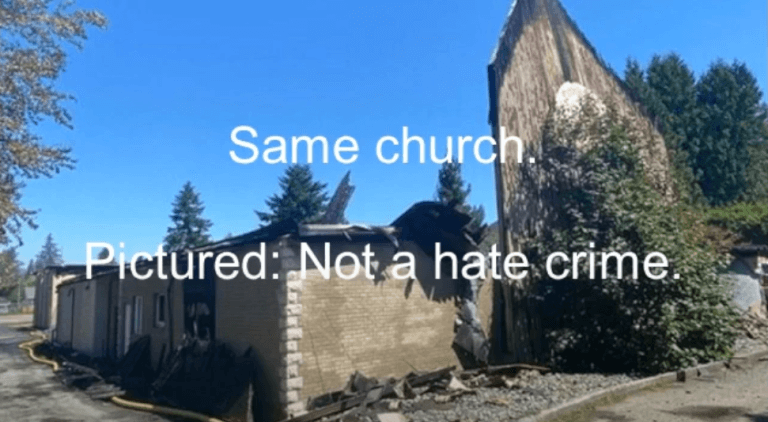 Again, for all I know this could actually be real. I have to cover it because it's worth covering, but the "Skidmark of Hate," incident is an even more obvious example of this absurd double standard. In that case the police had to admit that the "gesture of hate," was actually just some guy slowly pulling out onto the street, not a KKK Enjoyer deliberately destroying their pervert crosswalk.