Remember Amy Eileen Hamm? She's the nurse who is getting dragged through the courts by the BC Nurses Federation. She's one of my three follows on twatter, and she retweeted out this image. I'll transcribe the text below.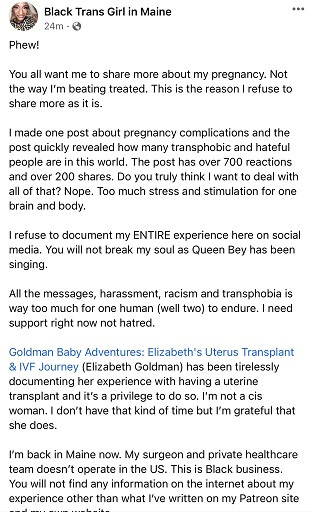 Phew!

You all want me to share more abut my pregnancy. Not the way I'm beating[sic] treated. This is the reason I refuse to share more as it is.
At first I simply assumed this was a nothingburger. Some woman was LARPing as a man, got pregnant, and is now dealing with severe cognitive dissonance. But no, Black Trans Girl in Maine is a man LARPing as a woman. He is also now pregnant.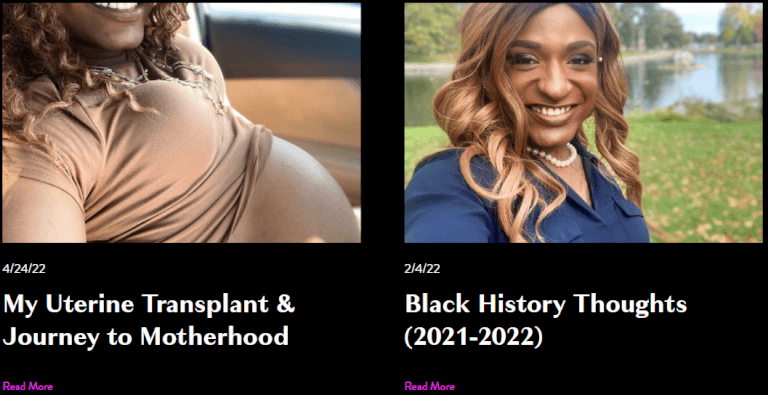 So how exactly did this happen?
I made one post about pregnancy complications and the post quickly revealed how many transphobic and hateful people are in this world. The post has over 700 reactions and over 200 shares. Do you truly think I want to deal with all of that? Nope. Too much stress and stimulation for one brain and body.
Riiiight.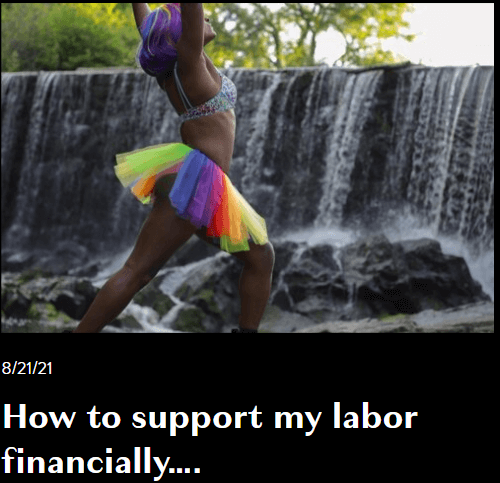 You'll notice that we're not getting to the medical miracle part yet. How did Black Trans Girl in Maine, which yes, is literally the name he calls himself, get pregnant?
I refuse to document my ENTIRE experience here on social media. You will not break my soul as Queen Bey has been singing.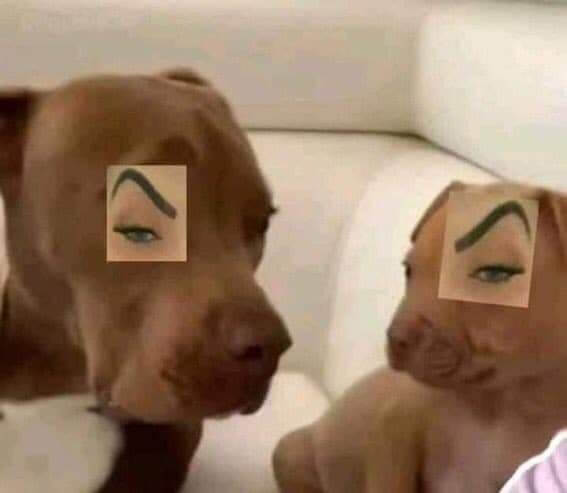 I'm going to cut this mystery short and just tell you that this guy is just a mentally ill anti-White tranny who pretended to be pregnant. That's it. So it's freaking out on social media probably because everybody on the internet who was exposed to his post was roasting his fake pregnancy.
All the messages, harassment, racism and transphobia is way to much for one human (well two) to endure. I need support right now not hatred.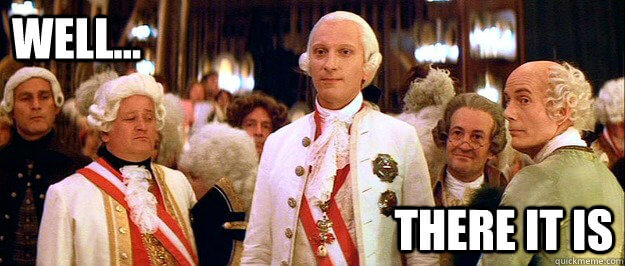 Sometimes I cheat and read the whole thing ahead of time just to pretend to be a better predictor of Clownworld than I actually am. In this case, that simply was not necessary. I had the utmost confidence that even normie Facebookers would be responding to his pregnancy LARP with messages like "dude, you're not pregnant, you're a man." To which he would be responding with reasonable messages like "YOU ARE LITERALLY FUCKING GENOCIDING ME YOU CISNORMATIVE ATROCITIES OF WHITENESS."
Goldman Baby Adventures: Elizabeth's Uterus Transplant & IVF Journey (Elizabeth Goldman)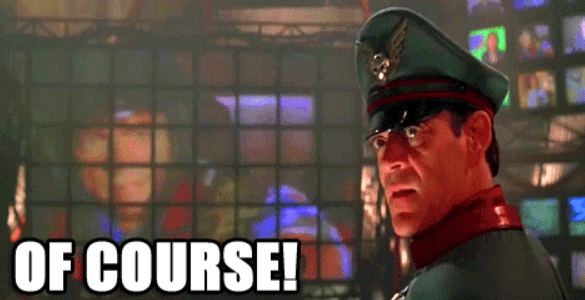 has been tirelessly documenting her experience with having a uterine transplant and it's a privilege to do so. I'm not a cis woman. I don't have that kind of time but I'm grateful that she does.
Black Trans Girl in Maine (BTGM) links the Elizabeth Goldman story, but I don't have access to the link so I had to look it up. Luckily I found it, and it's actually quite a bit less bad than you might think.
Six weeks ago today my life changed!

Having my eight hour uterus transplant surgery was the start of my biggest and wildest dream coming to life right before my eyes!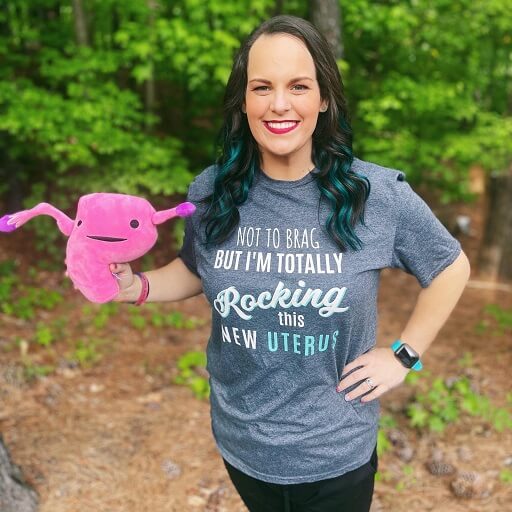 Elizabeth Goldman is a real woman. She recently got a uterus transplant surgery, which is rare, but nothing new. This tranny links to her story because he thinks that if a woman with a defective uterus got a brand spanking new one from an organ donor, then he can get one too. Well technically he can, it's just not going to work.
Back to BTGiM.
I'm back in Maine now. My surgeon and private healthcare team doesn't operate in the US. This is Black business. You will not find any information on the internet about my experience other than what I've written on my Patreon site and my own website.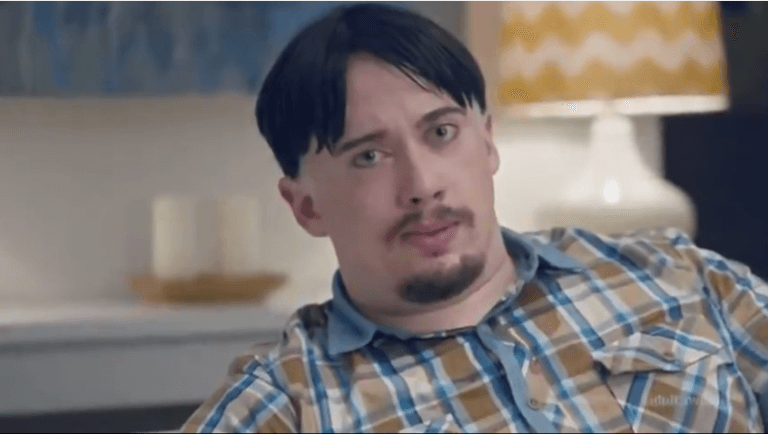 Just to reiterate, even if he got a uterus he could still not get pregnant.
So they've actually tried this with rats. Results: "females are not simply males with a uterus, as any biologist could have told you"
I appreciate the enthusiasm "Banana Nutbread," but we're not dealing with a creature that has a reality based worldview.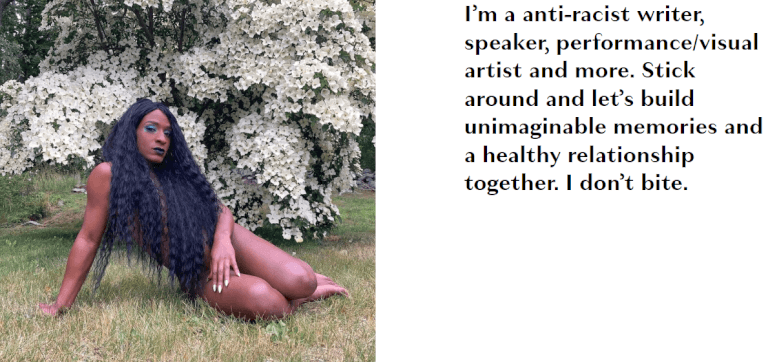 You may be wondering where I got all these images of Black Trans Girl in Maine.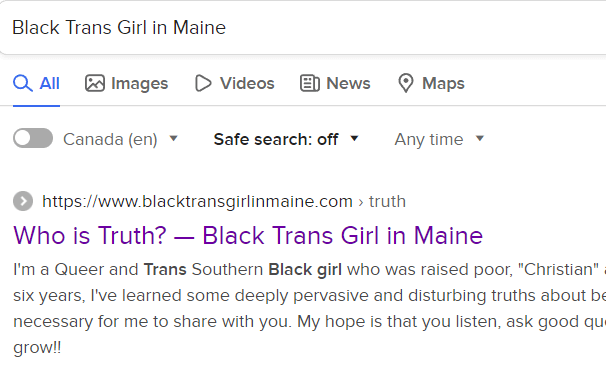 I searched for "Black Trans Girl in Maine," and his site was the top response.So what is the philosophy of the expecting mother?
I'm a Queer and Trans Southern Black girl who was raised poor, "Christian" and "male." Over the past six years, I've learned some deeply pervasive and disturbing truths about being Black in America that's necessary for me to share with you. My hope is that you listen, ask good questions, take notes and grow!!

My writings are rooted in my lived experiences as a Black, Trans-Queer and Nonbinary woman navigating anti-Black racism in one of the whitest states in America. While exploring my words, you'll be taken on a journey that you're most likely very unfamiliar with, one that may also make you uncomfortable.

I'll talk about white-bodied supremacy, advocate for social and racial justice, entertain you through art activism and raise awareness of issues surrounding Black Trans Women in America. I'll provide solutions to many of these issues through one on one conversations with you, supported by the labor of my Black ancestors as well as Black people who have made it possible for me to write and share wisdom and truth with you today.

Being Black in America is so, so challenging and very difficult. Allow me to share with you my gifts so that we can all strive for a more inclusive and anti-racist society for all humans. Buckle up my friend! This journey is going to be a loving yet cutting experience that will only leave you discovering a more authentic version of yourself. In return, you'll gain insight, hope and joy that comes from being a better ancestor for your generations to come. Please consider leaning on the right side of history as I write my heart out for you to see and hear.

Best,

Truth!
Is he saying that his name is Truth now, or does he just sign off like that?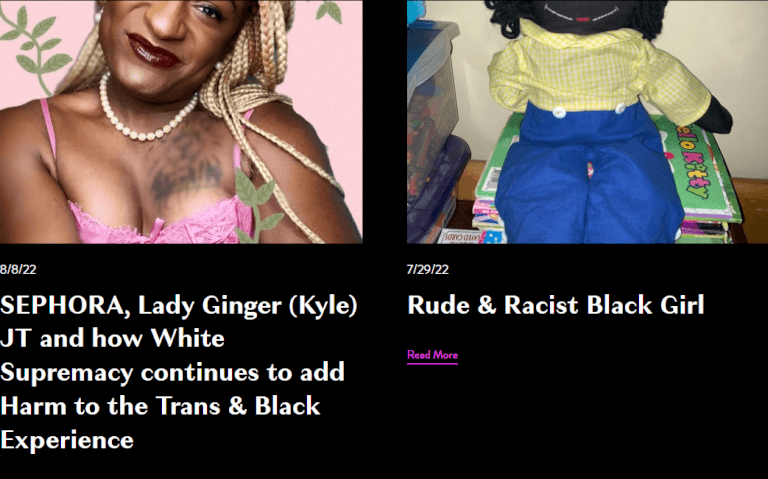 It doesn't really matter either way. You can find this weirdos blog posts here if you really want to get into the mind of such things. Personally I think I'll step out now, because there's only so much of this combination of anti-White, perverted, and ridiculous. That and his blog posts are miles of text, and I don't care enough to even make fun of them.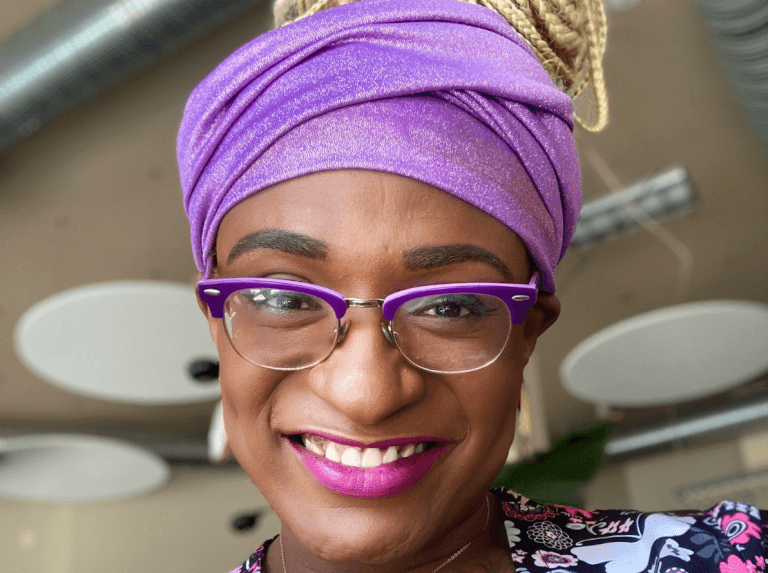 But if you still have social media, on the off chance that you find him, please do not harass him. The stress will be bad for the baby.