Before we get into the current fiery fiesta, about a week ago we saw the Iranian Government execute two groomer activists. I felt the need to include this to show you which side you should be on.
BBC:
A court in Urmia found Zahra Seddiqi Hamedani, 31, and Elham Choubdar, 24, guilty of "corruption on Earth".

Iran's judiciary later confirmed the sentences, but said they were connected to human trafficking and not activism.

"Contrary to the news published in cyberspace and the rumours that have been spread, these two individuals have been accused of deceiving women and young girls and trafficking them to one of the countries of the region," the judiciary's news outlet Mizan reported.
So the Hengaw Organization for Human Rights lied. But of course they did, because it doesn't make sense for them to be accused of promoting faggotry and Christianity simultaneously. Spare me the Christcuck jokes, because the goal of this is just to get as many totally disparate groups whining about Iran as possible.
It reported that she was arrested in October 2021 by the Islamic Revolution Guard Corps (IRGC) while attempting to cross into Turkey to seek asylum.

The accusation of promoting Christianity was for wearing a cross necklace and attending a house church in Iran several years ago, Amnesty added.

Citizens who are not recognized as Christians, Zoroastrians, or Jews may not engage in public religious expression in Iran.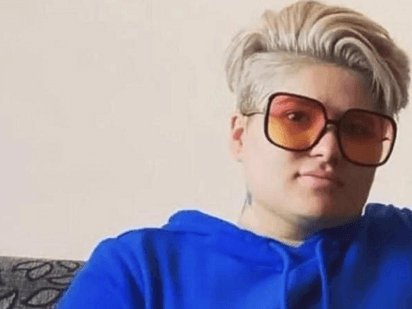 So the "gender non-conforming," mutant was wearing a cross to either mock Christianity or as some sort of ghey little symbol of rebellion in Iran. As the BBC eventually admits, you can absolutely promote Christianity in Iran, you just have to be an actual Christian, which this… creature is more certainly not.
Germany summoned the Iranian Ambassador in Berlin on Monday in order to urge Tehran to stop its violent crackdown on nationwide protests over the death of a woman in police custody, the German Foreign Ministry said, Reuters reports.

"We call on the Iranian authorities to allow peaceful protests and to not deploy further violence – in particular not fatal violence – against protesters," the Ministry said on Twitter. "We also communicated that directly to the Iranian Ambassador in Berlin today."

Asked about the possibility of further sanctions on Tehran in response to the violence, a Ministry spokesperson had earlier said, "we will consider all options" with other European Union States.

Last week, the United States imposed sanctions on Iran's morality police over allegations of abuse of Iranian women.
Peaceful protests, eh? Where have we heard that one before?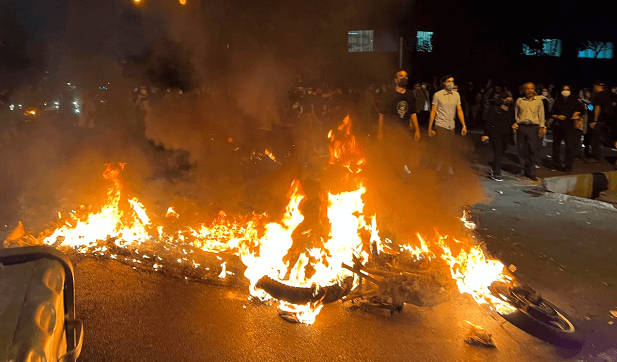 That's right, BLM chimpouts. You may be thinking that the above is from the Summer of Peace in the United States of ZOGmerica, but actually this is from the fiery, but mostly peaceful protests in Iran.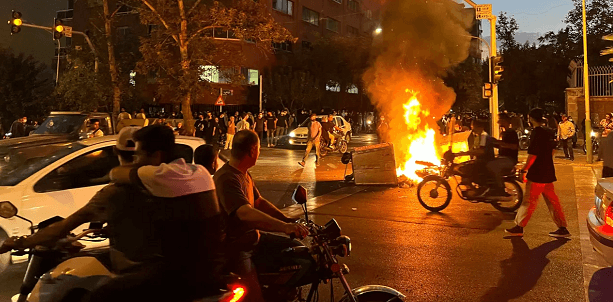 It really is amazing how the WMD Liars just transparently lie to your face constantly. I've grown somewhat numb to it, but the sheer reality-denying audacity of these propagandists is one of those things that should be pointed out at every opportunity.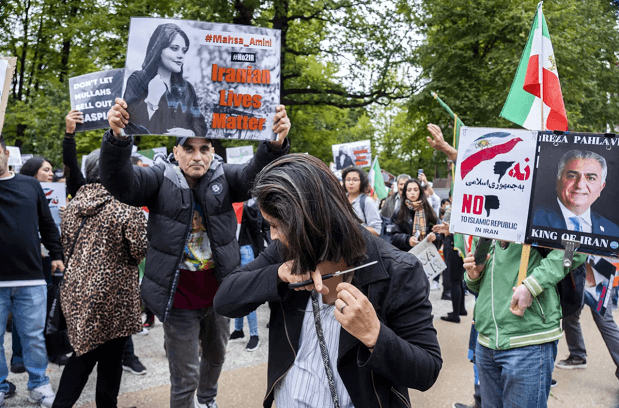 As if to reinforce the nature of these riots, the Globo Homo Enjoyers outright carry signs that say Iranian Lives Matter.
The world is watching as Iran erupts into protests over the death of a 22-year-old Kurdish woman who was detained for days by the country's morality police for not wearing her hijab properly.

Mahsa Amini was arrested on Sept. 13 by Iran's police force that terrorizes citizens — particularly women — for what they deem a refusal to comply with the country's strict dress code. This includes the hijab, a headscarf worn by Muslim women. Three days after being hospitalized in a coma, Amini was pronounced dead.
Jaime, can we take another look at these protests?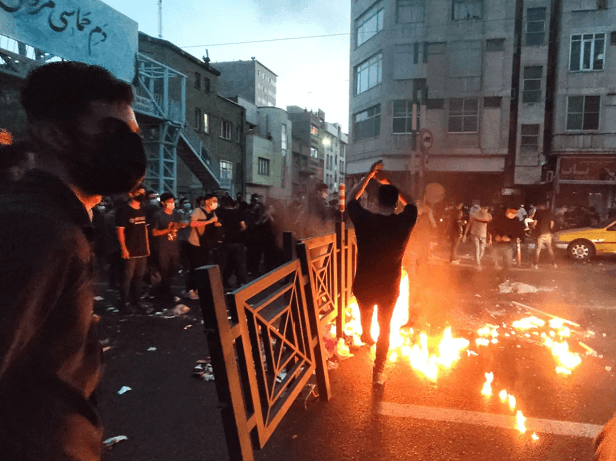 These "protesters," appear to really enjoy setting things on fire.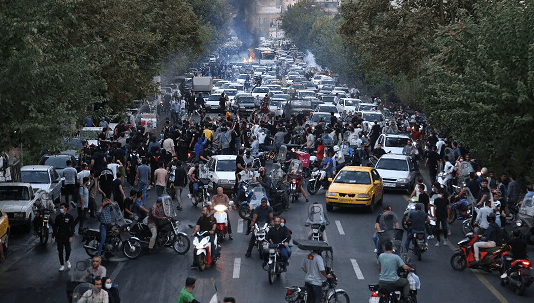 Especially when setting things on fire blocks the rest of the street and massively inconveniences the people who need to actually work for a living.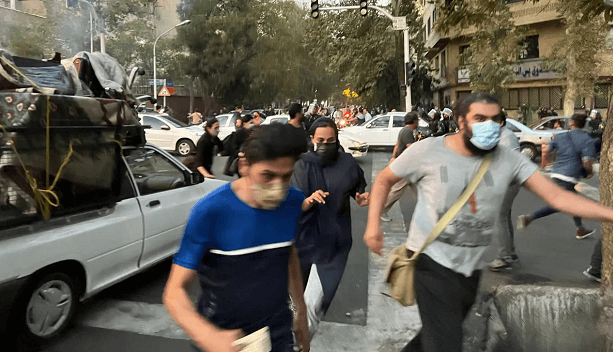 Real Patriots constantly set things on fire and cause serious damage to random people's property.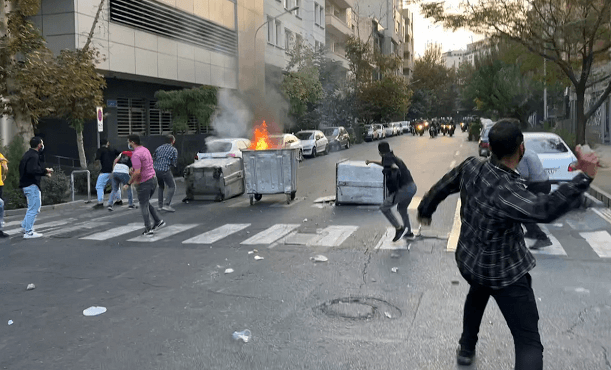 Real Patriots set trashbins on fire and throw dildos at motorcycle police.
Real Patriots make peace hand signs after arsoning things, and post themselves doing this on social media for Reddit Upcummies.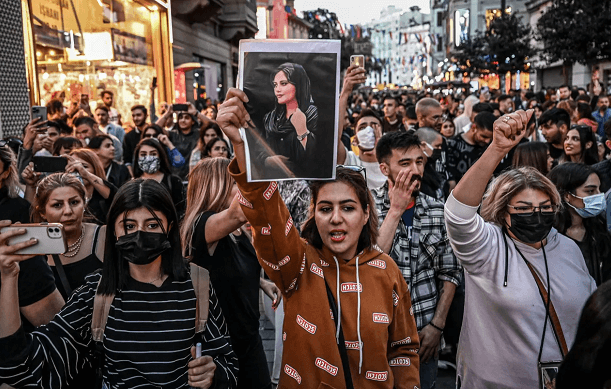 It's amazing how few actual protests there are, with the above being one of the few pictures I could find of something that actually qualified. Or at least, one of the few pictures I could find that was actually from Iran.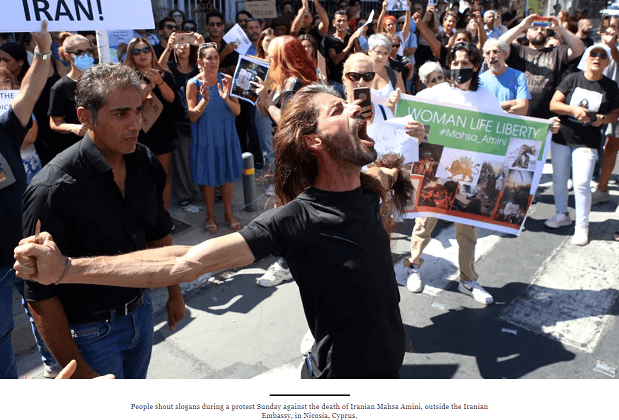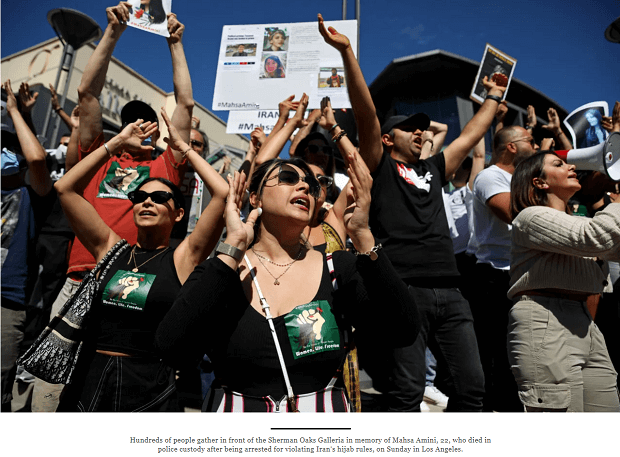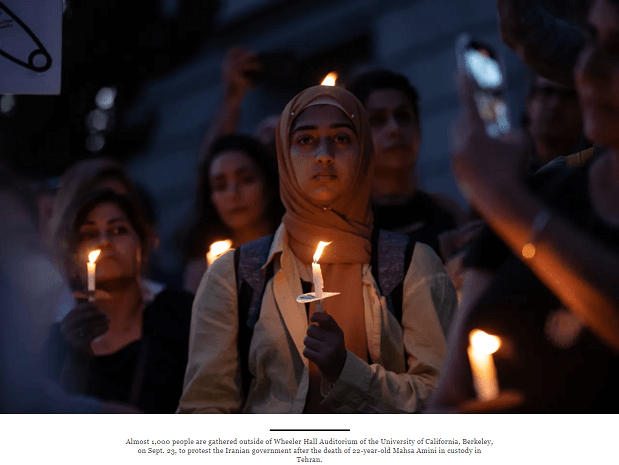 The above three pictures, all from the Huffington Post piece, show the locals of Iran Cyprus, LA, and Berkeley, all obedience signalling on behalf of Globo Homo Gayplex. You'll notice that they are a weird hodgepodge mystery meat collection from all over the World, but they're here in your country and ready to whine about gender non-conformists being executed for human trafficking.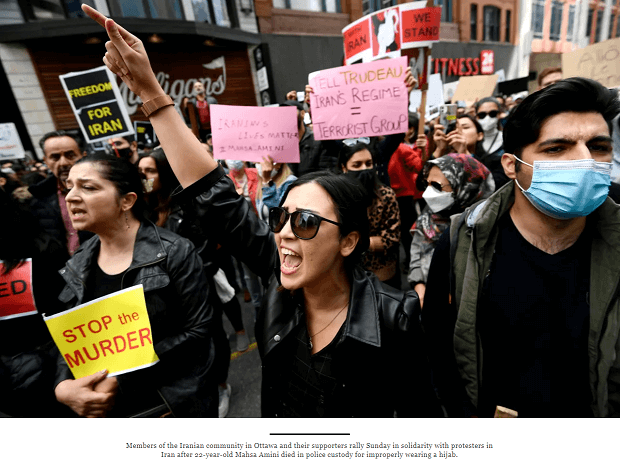 By "your country," don't think I'm not including Canada. In Toronto we've got the mystery meats protesting above and below. I especially love how some of them are randomly wearing masks, just in case you didn't understand that this was This Week's Globo Homo Enjoyment Event.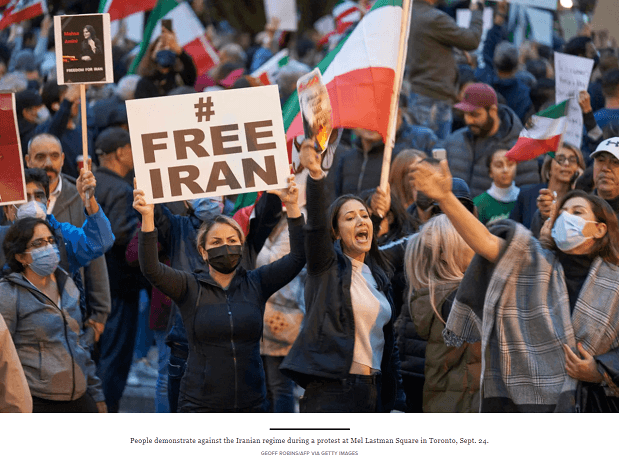 As mentioned previously, the US has sanctioned Iran… again. This isn't going to accomplish anything that previous sanctions didn't, but it does cause pain to the Iranians, so the (((Anthony Blinken's))) of the World get a sadistic thrill out of it all the same.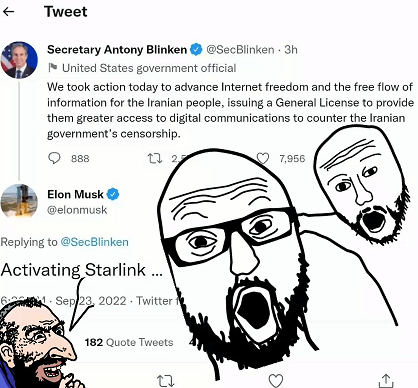 Elon "nuke Mars" Musk has taken a break from proposing outrageously retarded non-solutions to traffic or fantasizing about nuking Mars to pretend like he's going to "Activate Starlink," and bypass the censorship of the absolute scourge on humanity that is Instagram and TikTok, which have been banned in Iran. His plan is, as you might expect, either self-serving bloviation or further evidence of retardation.
To explain briefly, people can already get around censorship in China, Iran, Turkey, or wherever through a VPN. The Iranian Government has the ability to not let their citizens do business with Starlink, so any speed advantage is entirely irrelevant. Musk is even demanding Starlink be exempt from sanctions on US businesses operating in Iran, which highlights the idiocy even further. Sure, the US Government can give you the okay to try subverting the Iranian Gov, but good luck getting the Iranians to go along with that.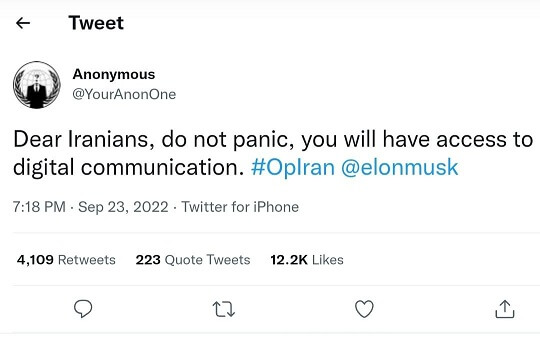 And if you feel like being a rebel without actually being a rebel in any way, shape, or form, you can always join the still not censored Anonymous, a fake organic hacktivist collective which is going to be something something now internet works in Iran. They don't seem to have much of a plan, but they're fighting on behalf of Gayto and George Soros, and that's what truly matters. Maybe if they just believe really hard in the power of love and friendship the Iranian Government will fall, and trannies of judaism will rule in their place.