Climate activists calling for an end to a gas pipeline project in northern British Columbia threw maple syrup on an Emily Carr painting and glued themselves to the wall at the Vancouver Art Gallery Saturday.

A spokesman for the environmental group Stop Fracking Around told The Canadian Press two activists splashed maple syrup on Carr's painting "Stumps and Sky," which is on display at the gallery.
Another day, another group of Climate Activists, with another new name, attacking one of our paintings. As a reminder, all of this is being run by Jews, with (((Margaret Klein Salamon))) being the current face.
You can see the video above. I warn that you'll need to really hate these people not to grimace at their pompous self-righteousness. Although it is kind of funny when the Sikh security guard starts looking at them all confused wondering WTF they're going on about.
Don Marshall, speaking for the environmental group, said the protest action at the museum aims to focus public attention on the global climate emergency.

He said the protesters are demanding an end to the Coastal GasLink Pipeline project, which is currently under construction from Dawson Creek to Kitimat on B.C.'s north coast.
The article just goes on after mentioning that this group just took responsibility for committing a crime. This is commented on once, and everyone seems totally fine about it.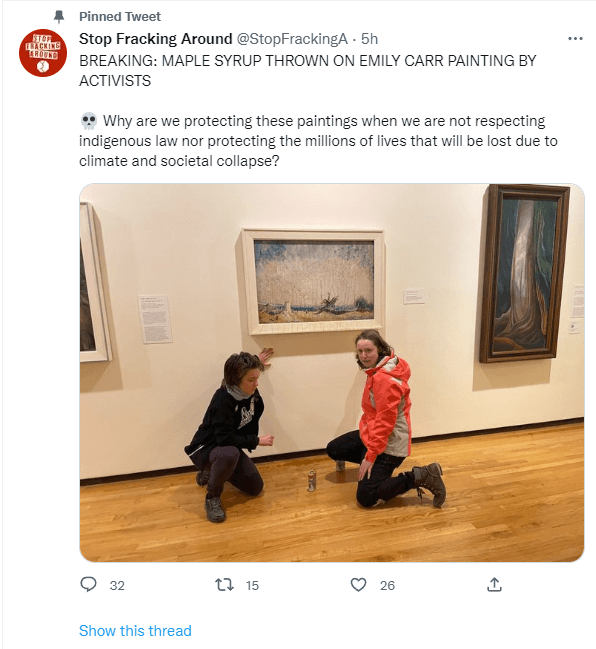 And why shouldn't these cunts feel that way? After all, they weren't even arrested for this. The worst they've received is a strong ratio'ing on twitter, ghey though it is in 2022.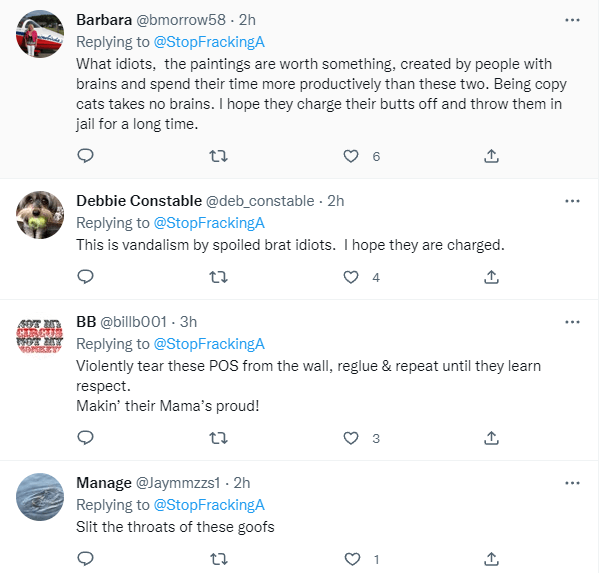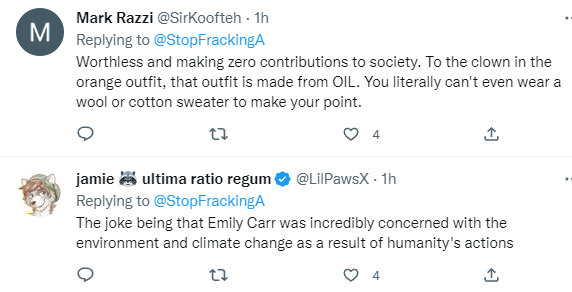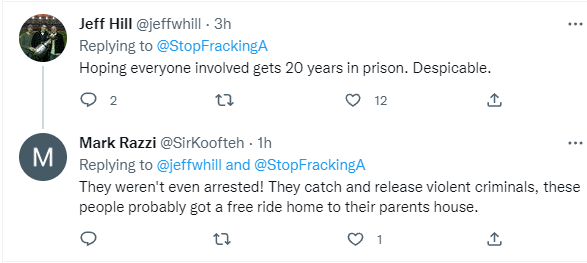 A statement from Stop Fracking Around identified one of the art gallery protesters as 19-year-old Erin Fletcher, who the group said was "prepared to be taken into custody" by the Vancouver Police Department.
"Protesters." Vandals would be more accurate.
In an email, the VPD told CTV News Vancouver it had received a call from gallery staff Saturday afternoon "after two women entered the gallery and put maple syrup on a painting, then posed for a third person who appeared to be taking pictures or video."

"We believe we know who the women are and will conduct a full investigation," police added. "No arrests have been made at this time."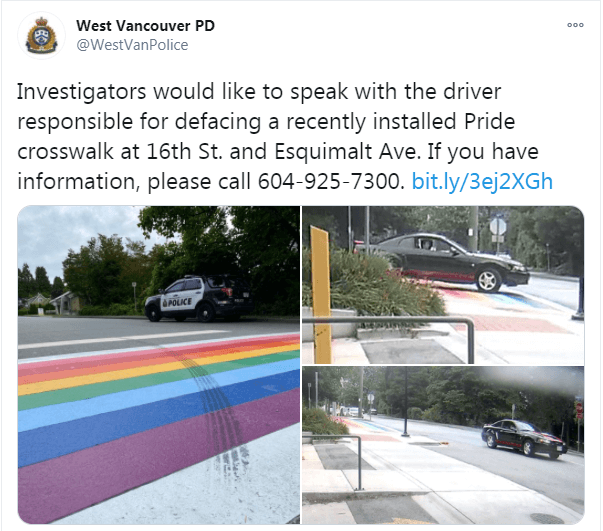 The Vancouver Police Department is just good optics antifa. I've dealt with them numerous times before, and that's all they are. So no, do not expect any arrests to be made here, despite the group responsible openly claiming responsibility and even giving the antifa's names.
Getting back to the video itself.
Hello everyone we're Stop Fracking Around. We're here to raise awareness about the climate crisis. The climate crisis is the biggest crisis of our time, and instead of acting responsibly, the government is building fossil fuel infrastructure. Instead of stopping the emissions coming from gas and oil immediately. The – the government is acting like children.

They are building fossil fuel infrastructure. They are building pipelines. We are hear to raise our voices. To say that we are not going to give up. We are not going to back down. We are not going to be quiet.

We are – we are going to continue to get into the faces of the people to – to the faces of citizens. We are going to fight. We are going to continue to act on behalf of humanity, on behalf of the climate crisis. 

We have one demand, that the government stop building the coastal gas pipeline. That the government cancel fossil fuel infrastructures. That the government cancels the trans-mountain pipeline. That the government cancels the coastal gas pipeline in accordance with the wishes of the hereditary chiefs of the Wet'sweten (sorry if I misspelled that) Nation.

This is our future, we have every right to rise up and –

*video ends*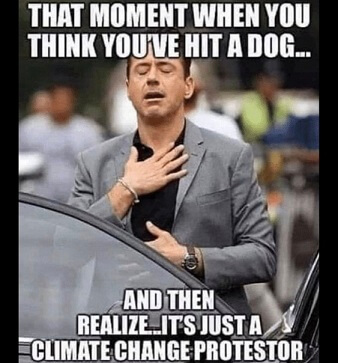 Anyway. There's nothing else to say that I haven't already said. These people are filth.