The FA has been told that players will not be allowed to wear a OneLove armband at the World Cup. Harry Kane has declared that he will don the armband to show solidarity with minority groups that are criminalised in Qatar.
Minority groups? What kind of minority groups are we talking about Harry? Are we talking about the kind of minority groups that make up 99.9% of MonkeyPox cases in America? The kind that has their dogs getting MonkeyPox from making them lick their asses?
FA chief executive Mark Bullingham has spoken out about the OneLove armbands too and ruled that the FA are happy to pay fines if it means that the England team can wear the armbands. He revealed that the FA sent a letter to FIFA over two months ago requesting permission to wear the armband but never received a response, explaining to Sky News: "They haven't given us any response to our letter. I think there's a possibility that we might be fined. And if we are, then we'll pay the fine. We think it's really important to show our values. And that's what we'll be doing."

FIFA attempted to launch a bid to compromise with those hoping to wear OneLove armbands, with different messages to be printed on each depending on the round of the competition. However, it is felt that those select slogans do not address the key matters that countries are keen to shed a light on.

In particular, those armbands do not have the rainbow colours printed on them, which was incorporated in the OneLove design to raise awareness of the LGTBQ+ community, who are heavily discriminated against by the Middle Eastern country.
Wearing the armband wasn't enough for these non-homosexual fags. They literally flew in on a plane that had a weird flying faggot symbol. I've never seen this one before but I take it this screams homosexual to those in the know.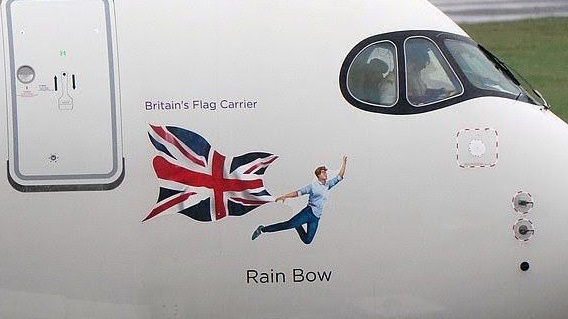 The England football team will be flown to the 2022 World Cup in Qatar aboard Virgin Atlantic's "Rain Bow" plane.

Aircraft G-VPRD, an Airbus A350, has the name "Rain Bow" emblazoned on the side, alongside the carrier's LGBTQ+ icon, Oscar.

The icon is an illustration of a man wearing rainbow-striped trainers and pulling a Union Jack flag behind him.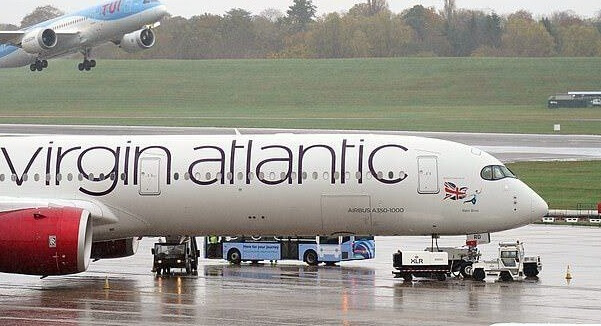 Oscar the AIDS Enjoyer is going to be taking a backseat in these games to soccer. If I was in charge I'd make the English team compete with swastikas on, but fining them for promoting this is good enough.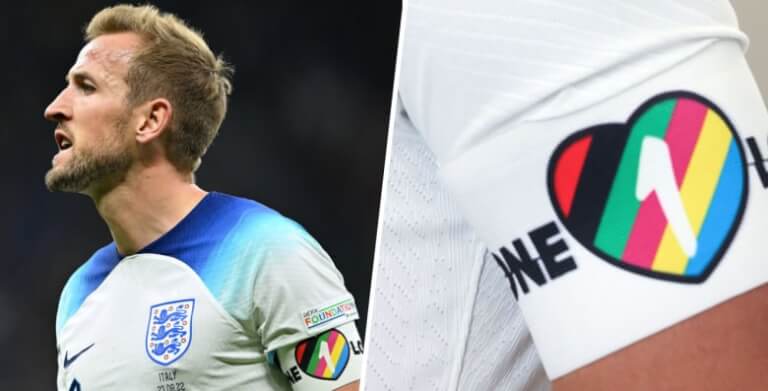 I made a previous satirical piece about David Beckham endorsing Qatar as a "Juden and MonkeyPox Frei" country. It's funny to imagine soccer as a based sport, because nothing appears to be further from the truth. Or maybe it's just the managers for the English Team and Harry Kane in particular.