This week, the TDSB voted to replace the standard Grade 11 English curriculum—which typically features classics by Charles Dickens and William Shakespeare—with a course focused on the work of contemporary Indigenous authors. The decision has a lot of critics clutching their dog-eared copies of The Great Gatsby. But Isaiah Shafqat, the 12th grader and student trustee who advocated for the new class, says it's the perfect time to study Indigenous culture, history and politics.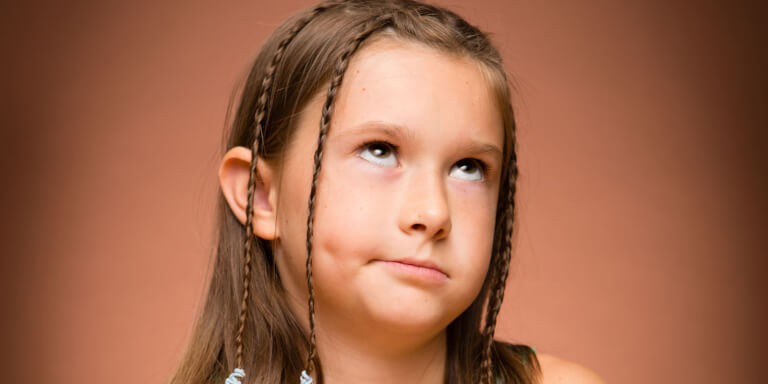 I know this is obvious to everyone, but let's make sure this is said out loud. The idea that this seventeen year old kid actually did anything productive is absurd. There have been thousands of thirteen year olds holocausted from twatter, YouTube, or Twitch, because they fact-checked war propaganda. Our Democracy Class does not give a fuck about the opinions of children, they just cynically use them as shields to hide behind whenever some annoying minor like Greta Thunberg is saying what they want to hear.
Tell me a bit about yourself.
I'm originally from Newfoundland and Labrador, but I grew up in the GTA. I'm a member of the Mi'kmaq and Loon Clan, and I'm in Grade 12 at Kâpapâmahchakwêw—Wandering Spirit School in East York. In my spare time, I enjoy reading human rights constitutional law, anything about proceedings and litigations.

That's intense. Do you read anything a little more leisurely?
I also like reading Indigenous authors like Chelsea Vowel, who wrote Indigenous Writes: A Guide to First Nations, Métis & Inuit Issues in Canada. It's an excellent book.
Let's take a look at this Chelsea Vowel character.
She looks like a fat ugly White Woman, because she is a fat ugly White Woman. But she doesn't think that she's a fat ugly White Woman. She thinks she's Big Chief Ooohaahaa, and she wants you to know it.
CBC (2018) Written by Chelsea Vowel:
Even though we'd agreed on the name months before, my exhausted and distracted husband nearly spelled our daughter's name wrong on her live birth certificate. Holding our newborn to my chest, barely aware of my surroundings, I still insisted on seeing the form before he handed it to the nurse.

In his neat, architectural lettering, he'd written "Sakiwayo." I scratched out his writing and wrote it properly: "sâkowêw." No capitals; standardized written Cree doesn't use them. I was reclaiming something important for our daughter, and no matter how much I wanted in that moment to allow myself to slide into unconsciousness, I wasn't going to let an error snatch that away.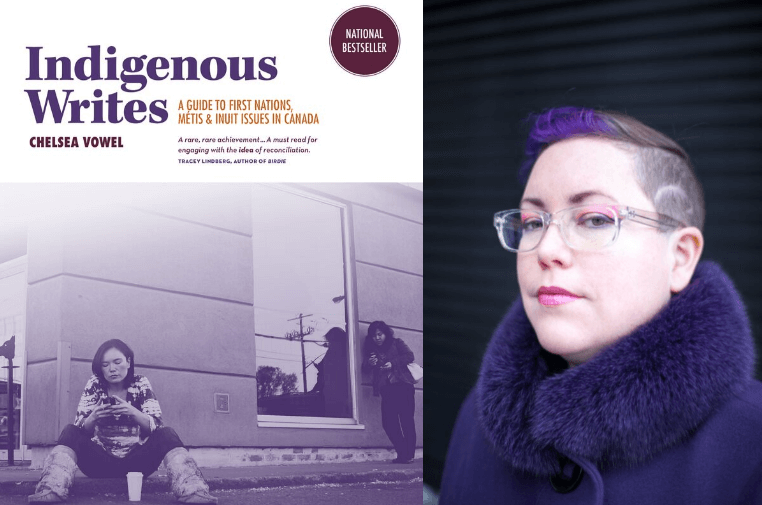 I can't find a picture of this ridiculous creature's husband, but I'm thinking that he's White. This is further supported by pictures of their obviously White children later on in the piece. But her Cree identity is super important to her, because she's a fat loser who has been getting socially rejected by normal White People for her entire life.
Other Indigenous people had their names translated, resulting in surnames like Littlechild or Red Crow. Imposing foreign, misspelled, or translated names on to Indigenous people was a not merely for administrative convenience, it was a deliberate aspect of a systematic attempt to erase our cultures and identities. Names helped impose European traditions on Indigenous populations. Many families were named after the priest, the Indian agent, or given the names of Christian saints.
Yes, "our" cultures and identities, says the nutcase with some random paint on her face.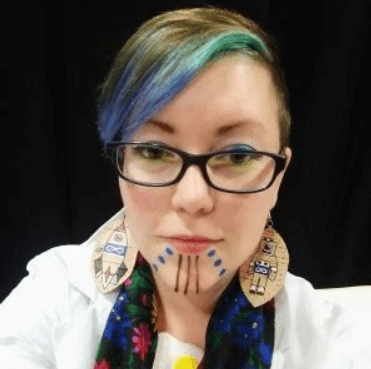 This is not the first Fake Abo that we've had to deal with, not even close. On two seperate occasions we've had stories where one White Woman LARPing as an Abo gets caught by another White Woman LARPing as an Abo. And my friends it just keeps happening.
It is my hope that the rest of Canada will enable legislative changes to answer the TRC's Call to Action on traditional names. More than this, I am looking forward to learning the traditional names of Indigenous Peoples all across Canada.
Anyway, back to the actual Abo kid, Isaiah Shafqat.
CBC: With an 18–3 vote, the TDSB just swapped Grade 11 English for a mandatory course called English: Understanding Contemporary First Nations, Métis and Inuit Voices. Can you tell us about it?

Shafqat: Students will learn the same skills that they would in a traditional English class—writing, oral communication, analyzing literary texts. But, instead of studying the classics, they'll be reading Indigenous literature, including All Our Relations: Finding the Path Forward by Tanya Talaga, Indian Horse by Richard Wagamese and Empire of Wild by Cherie Dimaline. Those books cover important issues like land rights, residential schools and treaties, and they reflect the world we live in today better than Oliver Twist or Hamlet do.

CBC: A lot of critics will see this change as an affront to what they might call "traditional Western education." How would you respond?

IS: It's not. Canada is a country on Indigenous land. It's only right that we include Indigenous perspectives in the classroom. And it's important to clarify that we're not replacing Dickens and Shakespeare. Their books can still be taught in grades 9, 10 and 12. The purpose of making this class compulsory is to include Indigenous voices in the high school curriculum, to make it a little less Eurocentric.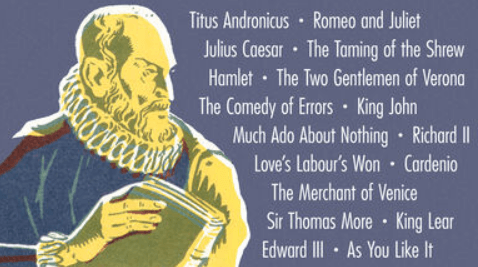 Let me translate that for you. Yes, this is purely racial. This is about destroying curriculum that they rightfully see as for White People, and replacing it with their dogshit that is for no one, although they pretend to enjoy it.
Why make the change now?

Responses to recent events like the discovery of unmarked graves at former residential schools,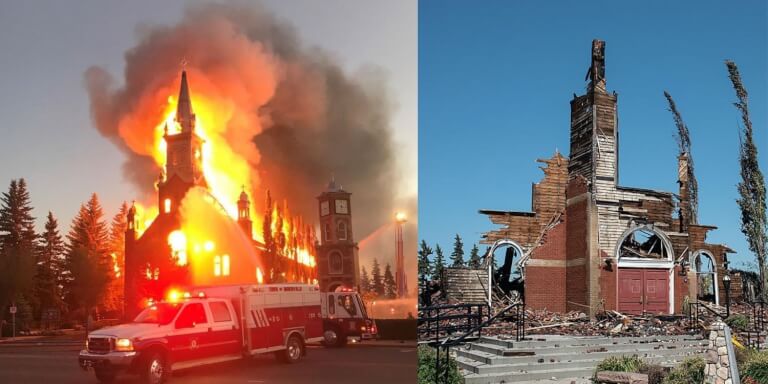 See Gravocaust.
controversy over the Indigenous lobster fishery in Nova Scotia,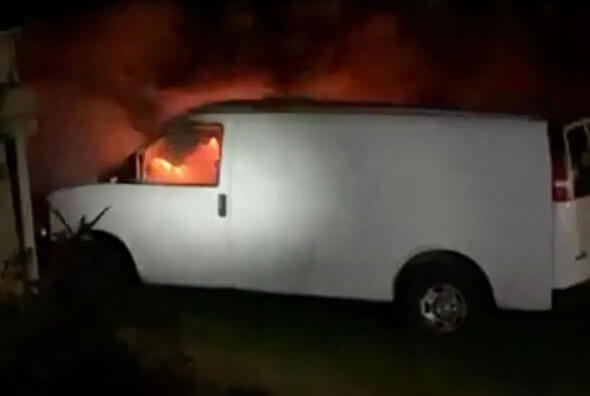 See fisheries dispute.
and pipeline protests show that Indigenous issues aren't understood as well as they should be. This course will encourage informed conversations.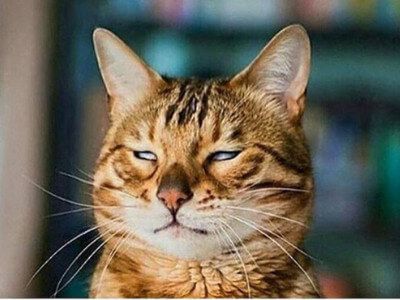 By "informed conversations" these anti-Whites mean more slander with a huge helping of censorship.
When the stuff students learn about in the classroom is reflected in the world around them, the learning process becomes more enjoyable. It's time to bring Indigenous perspectives to the forefront. Toronto is home to people from many diverse cultures, but this city was built on stolen Indigenous land. It's a key part of truth and reconciliation to educate people on Indigenous issues. Education is the starting point of all change.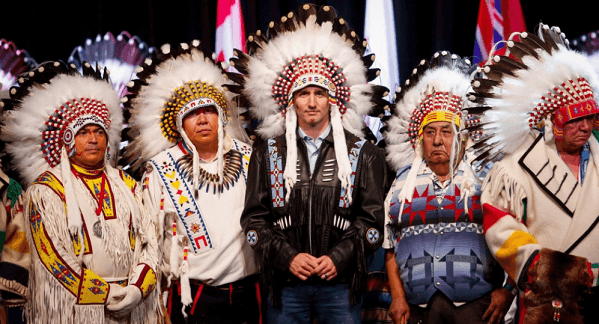 I've written a very rough draft of a retrospective on my aborted attempt at running for the local school board. There were some very good reasons why I stopped that early on, one of them being that it's much harder to do positive things than negative things. Oh sure, you can make kids put on a play version of my "Most Evil Conversation Ever Recorded," bit, or force them to do lampshadocaust debates, but for the most part you actually don't have that much control over the curriculum.
Except for when you want to do some anti-White garbage. Then, apparently, you can just rewrite the curriculum whenever you feel like.