I've been waiting patiently for the Russia-Ukraine war to be over so I can write a retrospective piece addressing my failed military predictions from the start of the war. The level of propaganda and reality obfuscation that we've been dealing with make any premature piece a waste of time, and Russia's "muh natzee" propaganda is so terrible that there really is no one to root for. Rooting against NATO lost much of the shine after the Reddit Dilation Brigade went over there to get turned into mist.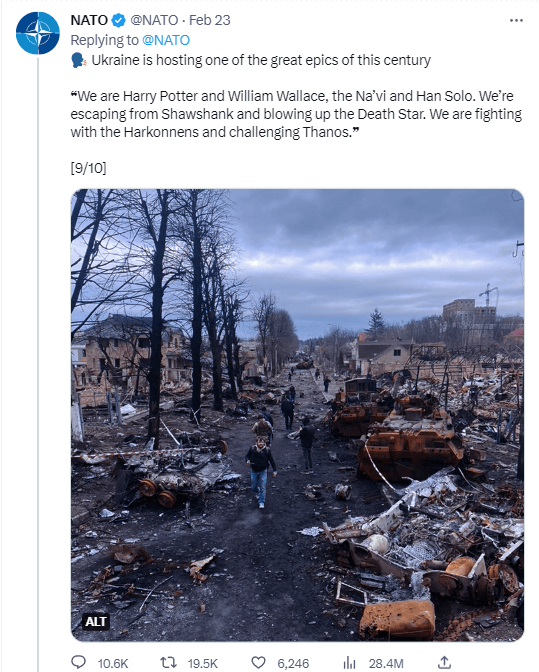 And then Gayto has to post something like this.
Ukraine is hosting one of the great epics of this century ❝We are Harry Potter and William Wallace, the Na'vi and Han Solo. We're escaping from Shawshank and blowing up the Death Star. We are fighting with the Harkonnens and challenging Thanos.❞
I heard TRS talking about this on the last TDS. They said that Vaush had a funny response to this. I searched "Vaush Nato" on DuckDuckGo and got this prompt about (P)reddit.

I swear to God I have never seen this before. Only when searching Vaush did I get linked to Reddit.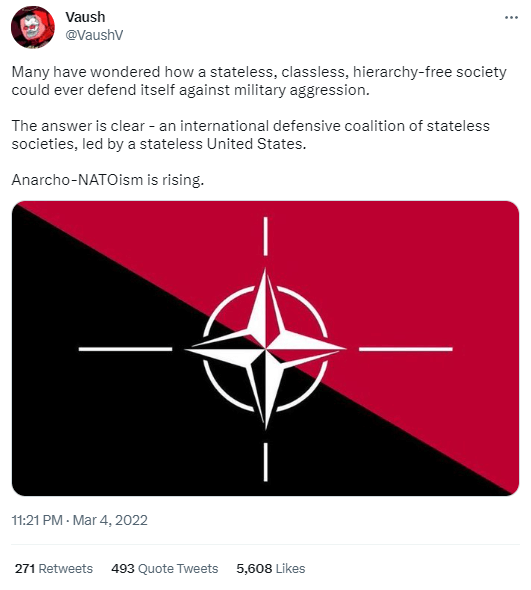 Anyway, Vaush, as an archetypal butthole-leftist is a huge fan of NATO. As for this tweet in particular.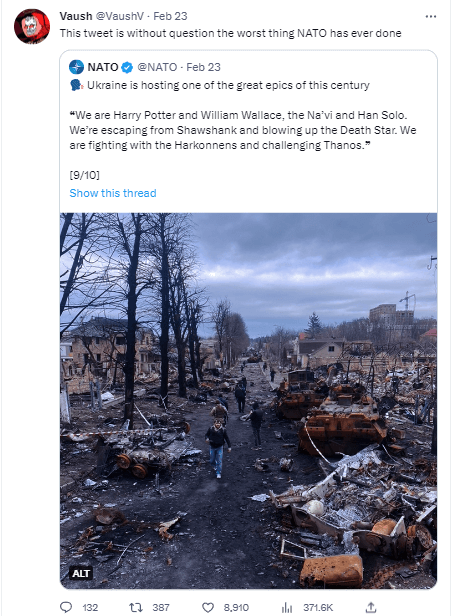 My first thought would be all the mass murder NATO has done over the years, but I guess a serious anti-imperialist and anti-capitalist would argue otherwise on their uncensored twatter account. When you've lost Vaush, you've lost constantly online neo-Marxist LARP America.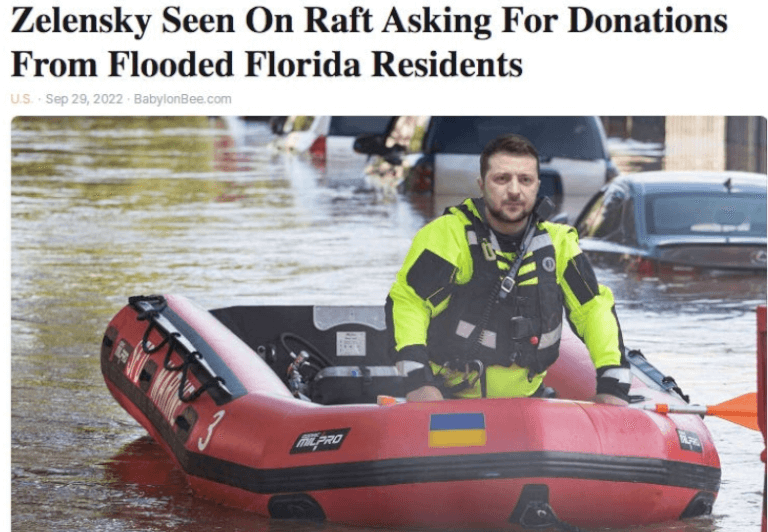 Which would actually be a solid step forward if it happened. By the looks of things NATO has the troon lobby still firmly in their pocket. They even had this one, "Sarah" Ashton-Cirillo get his thumb blown off, and still dilate for the cause with a nice little speech. 
Imagine having to share a foxhole with that creature. Now imagine that the thumb isn't the only gaping bloody wound it's walking around with. Modern war is truly hell on earth.