Credit to Poast user Arty24 for sending me these links. As always, I love it when people send in relevant content for me to write about. I can't promise anything, but it's always appreciated.
This is how it all began, a year ago this week: 'Horrible History': Mass Grave of Indigenous Children Reported in Canada. On May 28, 2021, that's how the New York Times headlined the first of a summer-long series of gruesome "discoveries" that precipitated a descent into paroxysms of shame, guilt and rage that swept across the country.

That first story was ostensibly about 215 children whose remains were discovered in a mass grave at the site of the long-shuttered Kamloops Indian Residential School, on the grounds of the main Tk'emlúps te Secwe̓pemc reserve in British Columbia's southern interior. The New York Times headline illustrates the way the story was almost universally reported.

Except that's not what happened in Kamloops.

I'm quite upset that I appear to have buried my own stories on this slander deep in the recesses of this site, and struggle to find them. For the overview of this, go here. Sadly, that's the best I can do for now.
All anybody needs to know is that nothing was found. There are graves at residential schools that are still in the exact same positions they've always been in. There isn't even evidence that the people in these graves are children, let alone Aboriginals, and the people behind the slander have themselves admitted that not one single child was murdered. They just mumble about "slightly higher than national average death rates." You can find my parody of this here.
In the following weeks, while the term "mass graves" generally gave way to "unmarked graves," a cascade of breaking news events purported to reveal several discoveries of what eventually added up to more than 1,300 child burials at other residential school sites across Canada. Except that's not what happened in those places, either.

Still, there were protests and violence in cities and towns from one end of Canada to the other. Dozens of churches were vandalized. Several churches were razed to the ground, some of them beloved old Indian reserve churches where Indigenous communities had baptized their children and eulogized their dead going back generations.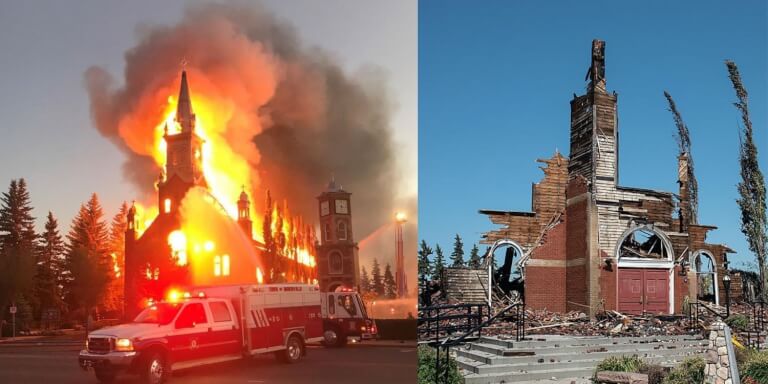 "Several churches," were indeed razed to the ground, but that's certainly an interesting way of putting it. Here's True North with the actual facts.
25 churches across the country have been lit on fire in the past two months, many of them have been completely destroyed.
Among the completely destroyed churches are Angus Bonner Memorial United Church, MB., St. Gregory Mission Church, Osoyoos, BC, Our Lady of Mercy Catholic Church, Kehewin, AB., and that's just from True North's very incomplete counting. There's also the Coptic church in Surrey, BC, where I used to live, which was burned completely to the ground. That spawned a bunch of call ins by me to the Surrey RCMP, which they eventually ended up ragequitting on. I still need to re-do those videos and upload them to YouTube and Odysee.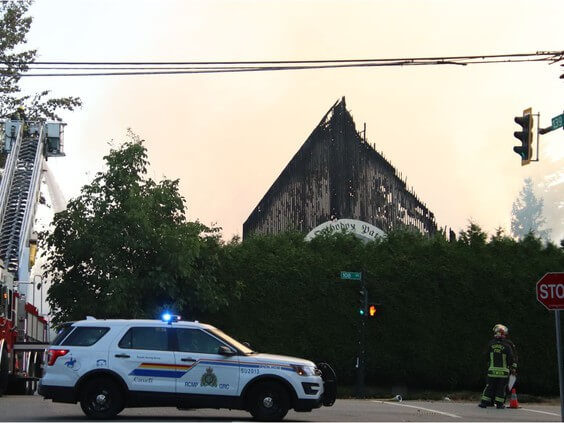 At least 69 churches were arsoned, desecrated, or vandalized in some way, with many of them being vandalized multiple times. And no, none of that resulted in a single hate crime charge.
As for the most recent uproars: not a single mass grave was discovered in Canada last year. The several sites of unmarked graves that captured international headlines were either already-known cemeteries, or they remain sites of speculation even now, unverified as genuine grave sites. Not a single child among the 3,201 children on the Truth and Reconciliation Commission's 2015 registry of residential school deaths was located in any of these places. In none of these places were any human remains unearthed.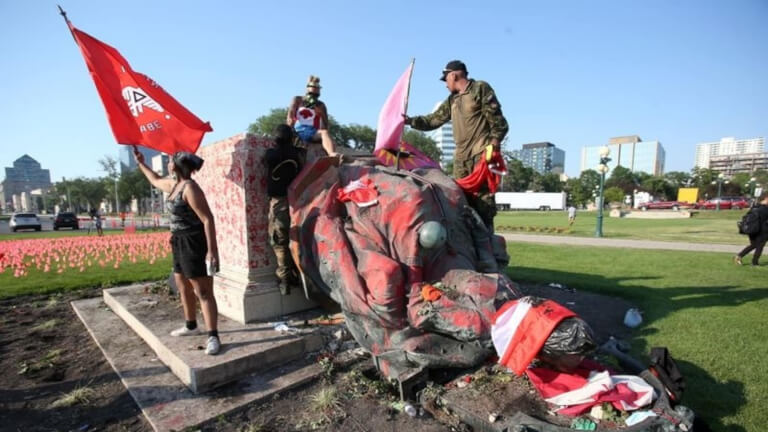 This. Was. A. Slander. And the purpose of this slander was to achieve the burnings of our religious sites, the tearing down of our statues, and the cancelling of our national holiday, in addition to the relatively more mundane theft of at least $3.2B of our taxdollars for "reparations."
One of the most totemic images from the turbulent summer of 2021 depicted Prime Minister Justin Trudeau holding a teddy bear, kneeling at a little flag marking the site of a grave near the former Marieval residential school on the Cowessess reserve in Saskatchewan's Qu'Appelle Valley.

Except it wasn't a just-discovered residential school burial ground. The graveyard where Trudeau knelt was a Catholic cemetery, a community cemetery. Children and adults, Indigenous and settler, were buried there, going back generations. The National Centre for Truth and Reconciliation, the successor to the Truth and Reconciliation Commission, lists nine students who died at Marieval in the century between the school's opening and its closing in 1997.

The "discovery" of unmarked graves at the Marieval cemetery was one of the most dramatic front-page sensations that circled the world last summer. The June 24 headline in the Washington Post was typical: Hundreds of Graves Found at Former Residential School for Indigenous Children in Canada. The number of graves reportedly discovered: 751.

Except that's not what happened.

The Cowessess people noted from the outset that they didn't discover any graves; the crosses and headstones had gone missing under disputed circumstances decades earlier, and ground-penetrating radar had been brought in to enumerate and pinpoint the location of each burial. Cowesses Chief Cadmus Delorme told CBC News: "This is a Roman Catholic grave site. It's not a residential school grave site."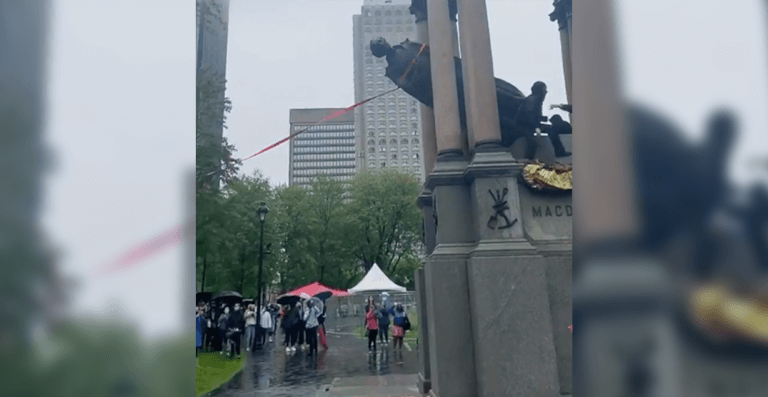 Words cannot express just how fake this slander truly is. It is almost like it is intentionally stupid, so as to further humiliate the victims of the slander, by rubbing it in just how idiotic and easily debunked it is. The very Aboriginals who were on site at the Saskatchewan "mass grave," themselves said that there were no mass graves, and they were just trying to locate existing graves that they already knew were there, and which aren't even full of Aboriginals, let alone children.
And of course, the anti-Whites are seething at this very milquetoast Finklethink article.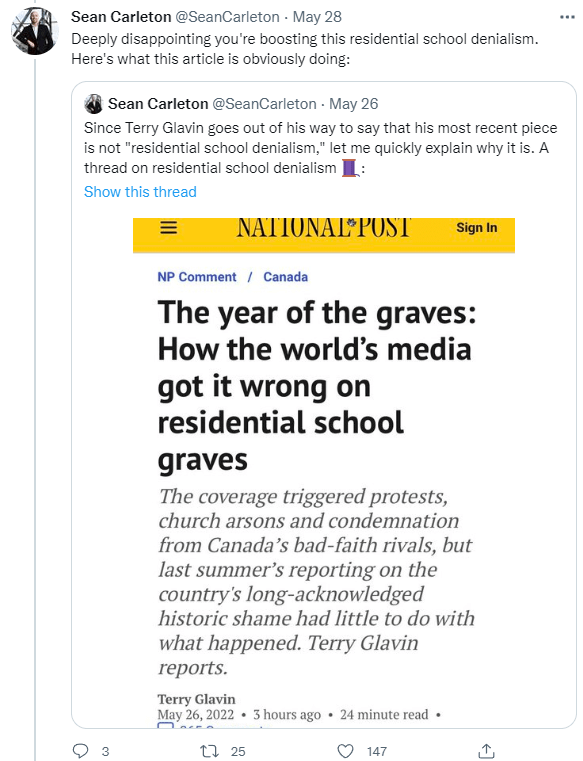 "Residential school denialism," is a term they use for "fact-checking anti-White/Christian slander that is trivially easily debunked." So anytime you hear that, read it as "fact-checking."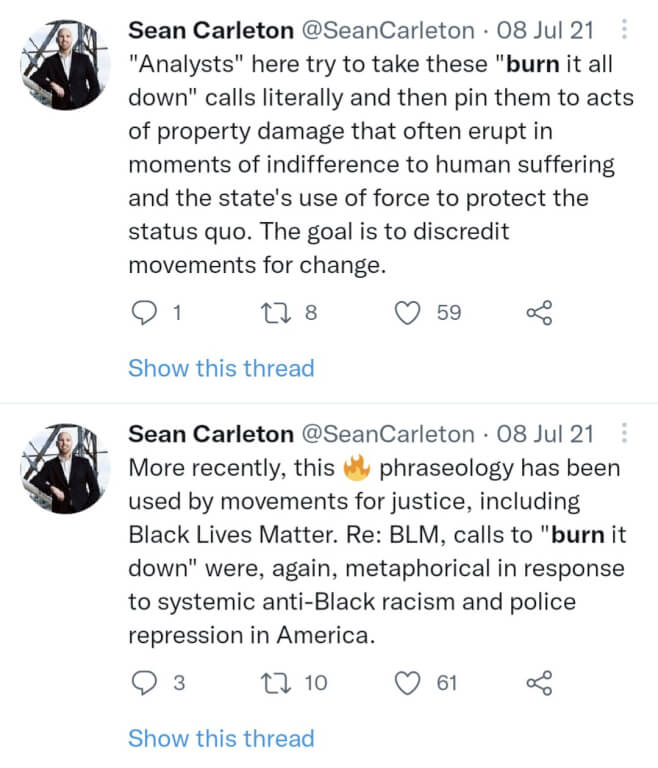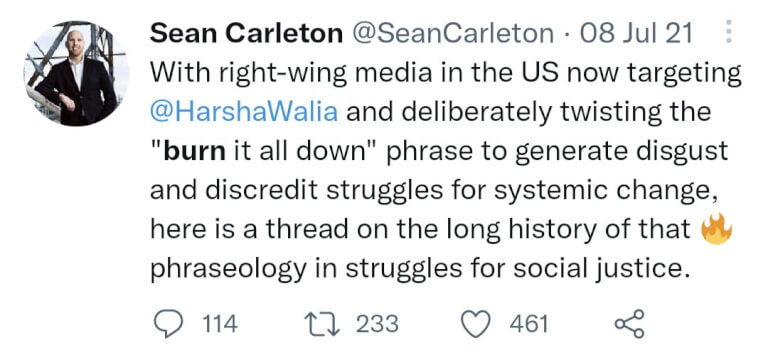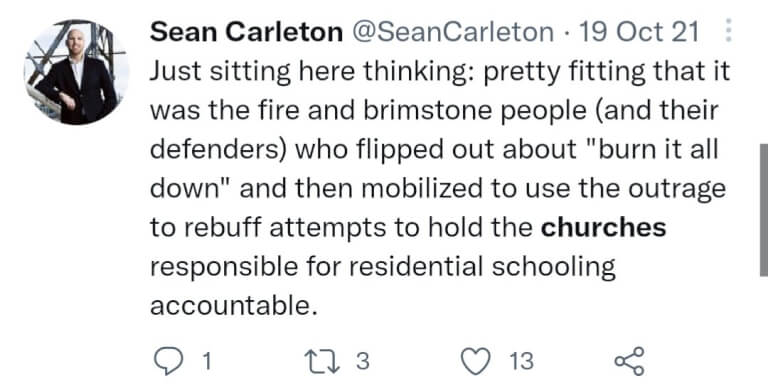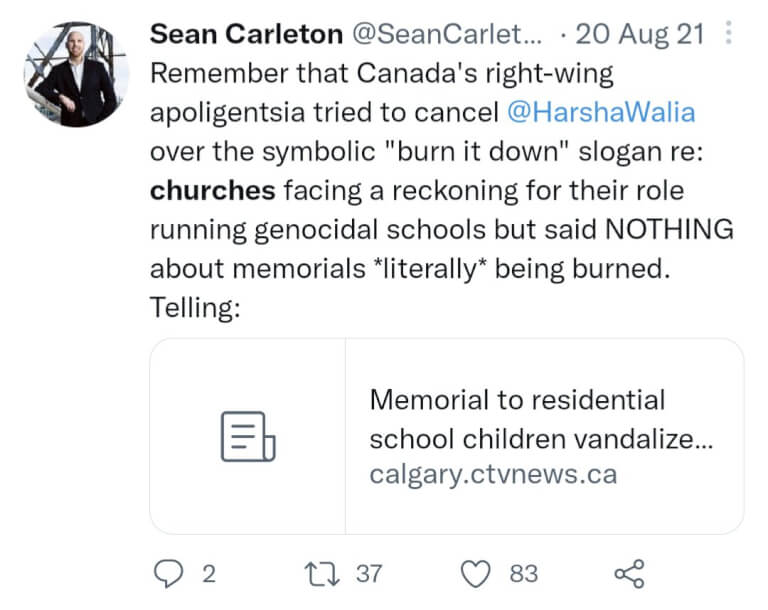 I decided to look up this guy, and was not surprised at what I found.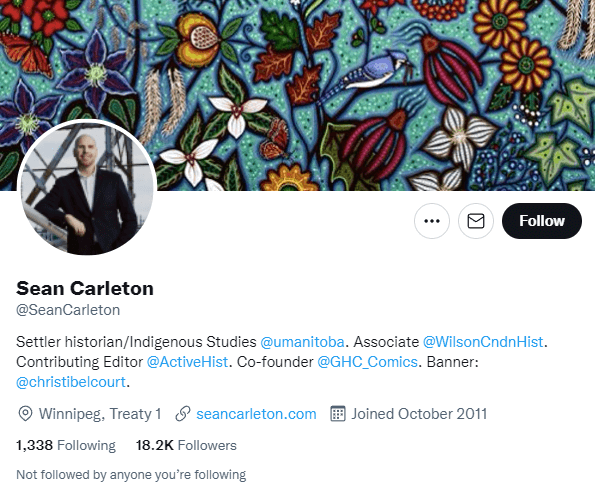 He's a "Settler historian/Indigenous Studies," professor at U of Manitoba. He's also an editor for ActiveHist, and he founded a comic panel. Here's what that looks like.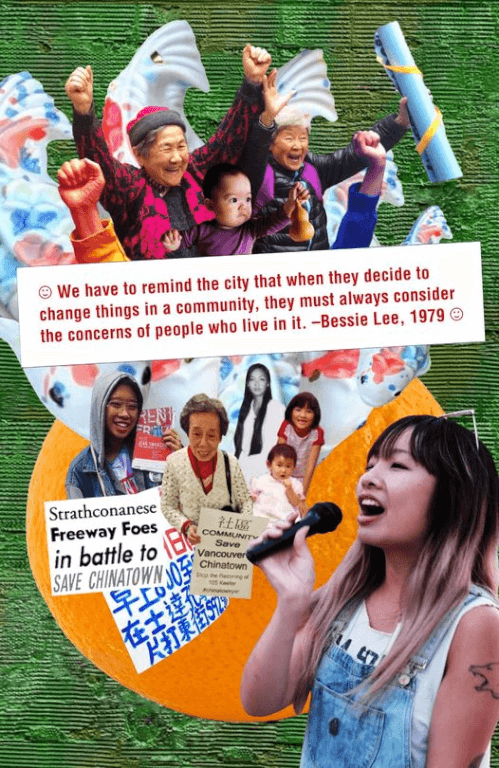 And this is what he looks like.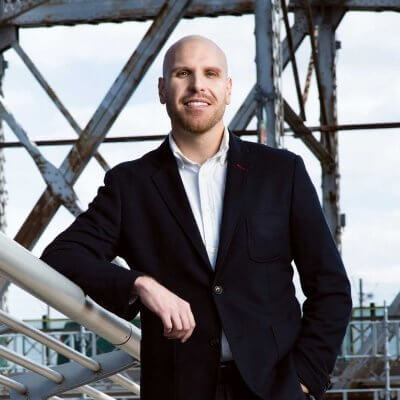 He's one of the kosher-leftists who still pretends, hilariously, to be pro-worker. Of course if actual working class people knew they could get away with it, they'd gladly beat him to death, but he enjoys pretending.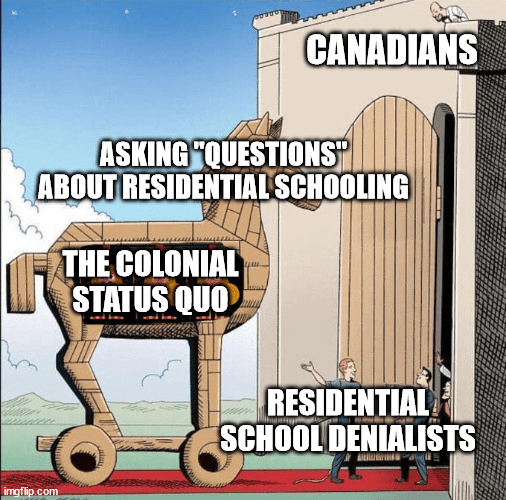 Above is the effeminate and snarky first image on his uncensored twatter account. Yes, this is a pseudo-intellectual posing as an academic crying and shitting his pants at the thought of people asking questions. And he's not alone.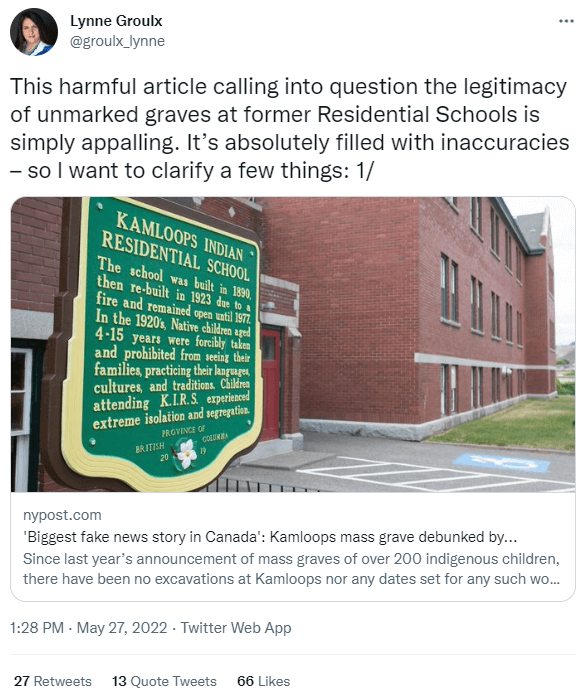 "Graves were traditionally marked with wooden crosses and this practice continues to this day in many Indigenous communities across Canada. Wooden crosses can deteriorate over time due to erosion or fire which can result in an unmarked grave," Chief Pierre explained.

"These factors, among others, make it extremely difficult to establish whether or not these unmarked graves contain the remains of children who attended the St. Eugene residential school."

The next flurry of sensational headlines came on July 13, this time focused on Penelakut Island, known until 2010 as Kuper Island, the ancient home of an Indigenous community on British Columbia's south coast. A typical report, from the Guardian, read: "A First Nations community in western Canada has announced the discovery of at least 160 unmarked graves close to a former residential school — the latest in a series of grim announcements from across the country in recent weeks."

Except there was no such announcement.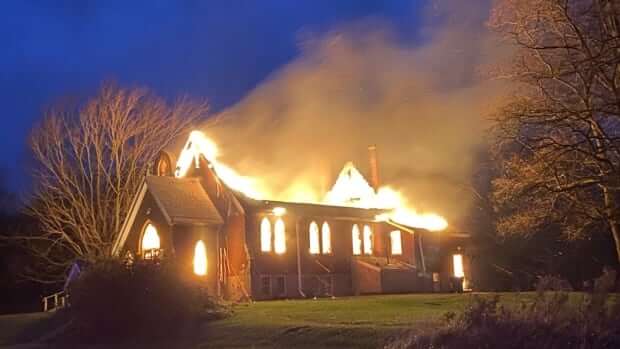 The whole slander is like this. Nothing is what it's originally claimed to be. No children were murdered, but kids were taught trigonometry, so it's still totes genocide.
Even still, the Finklethink is hot and heavy in this piece. It'd be like if, after lying us into Iraq, there were some stories written about how maybe there were some things that weren't completely accurate. Only, they ignored the hundreds of thousands of murdered Iraqis, and the thousands of our soldiers who were lied to their deaths. Instead they took upon an affectation of baffled amusement at how silly the propaganda was, and how they just accidentally whoopsie'd everyone into the war that they wanted.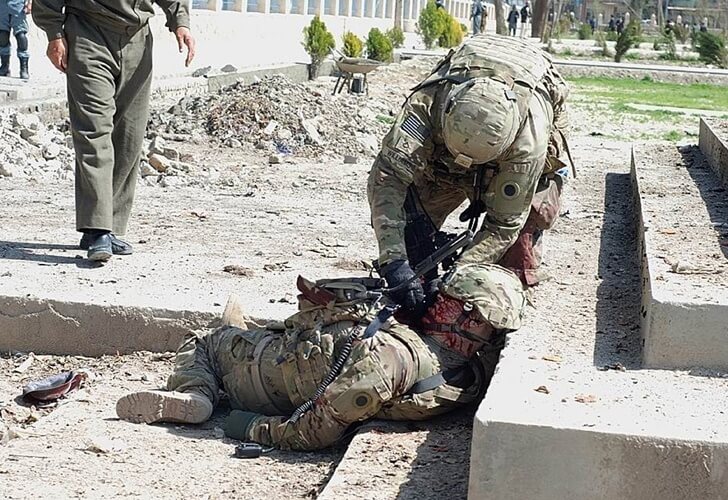 "Saddam Hussein has weapons of mass destruction," was a lie used to achieve mass murder. And in a similar vein, "we found 215 dead Abo children in a mass grave in Kamloops," was a lie used to achieve the burnings of our churches, the tearing down of our statues, the destruction of our national holiday, and the theft of billions of our taxdollars. We are the victims here, not them, and I don't want to read any propaganda that hems and haws and gives one inch to this anti-White and anti-Christian narrative about all expenses paid boarding schools that Aboriginals demanded that we build for them and fund with our taxdollars being secret genocide facilities because children were taught how to read.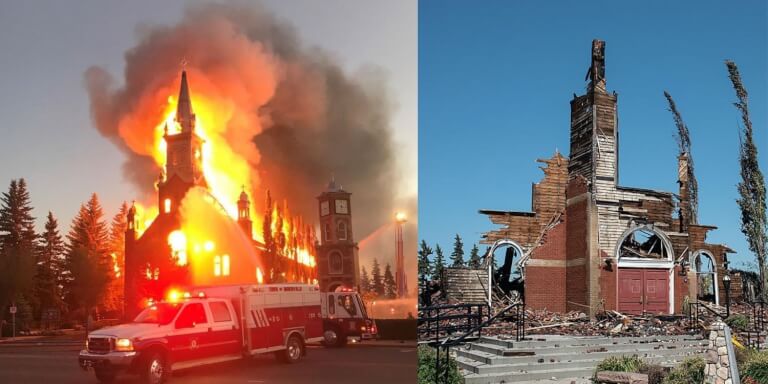 It was only three days after the story about the graves in Kamloops made its way around the world that Trudeau ordered Canada's flags lowered to half-mast on Parliament Hill and on all federal building across the country, to honour the children whose remains were reported to be in those unmarked graves.

This was to prove awkward, owing to the question of what celebratory juncture would warrant the raising of the flags again. The flags remained at half-mast under the "exceptional circumstances" provisions of the official half-masting rules for more than five months.

It was the Kahnawake Mohawks who first broke the stasis, raising the flag on a local Royal Canadian Legion hall so it could be lowered to pay respects to a deceased veteran. The Trudeau government finally resolved to raise the flags the day before Indigenous Veterans Day so they could be lowered again on Nov. 8, then raised again the next day so they could be lowered again on Remembrance Day, Nov. 11, then raised again and left at full mast.

Only a week after the Kamloops story broke, Bill C-5 was adopted, creating a new federal holiday every Sept. 30, the National Day for Truth and Reconciliation. A bit of a damper was thrown on the occasion when the day came around last September, after it was realized that Prime Minister Trudeau had quietly jetted off to Tofino, B.C., for a vacation when his office itinerary had him in "private meetings" in Ottawa. Trudeau later apologized for the indiscretion.
Boy do I ever remember the finklethink on the flag. The servatives did the whole "no we shouldn't lower the flag, because Canadians are so strong that we can face our horrible past," and it made me actually squeal with glee when this fag lost the election and then got shitcanned. Remember, when the Kosher-Left does something that you hate, always blame the kosher-Right. They're the reason why you never win against them.
I'll be writing about this story again referencing another article, because it's important to hammer home this malicious slander.