I've written two stories that referenced the disgusting tranny who showed the five year old children his female dick while suggestively dancing for them. You probably recognize him from this picture.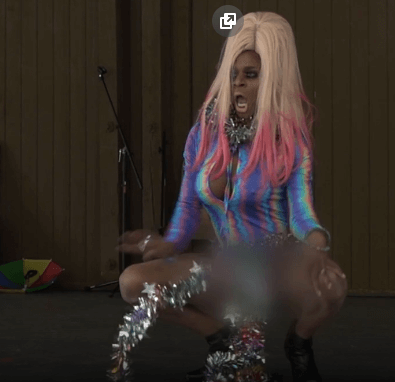 And the audience from this one.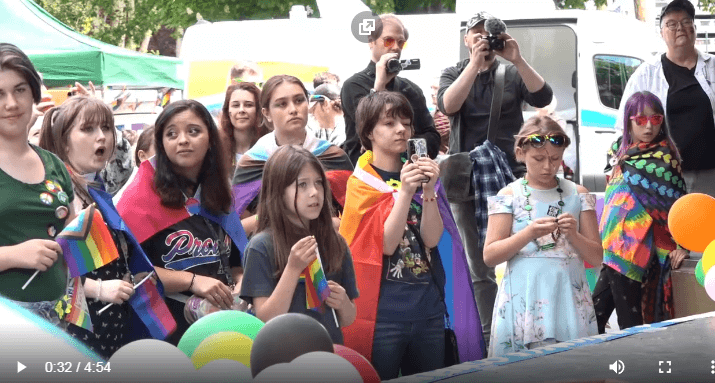 But even the first time I saw that, I had to stop and wonder why there were no uncensored versions floating around in the area. I thought it was too risky to run a story on, seeing as just anonymous or extremely small telegram accounts were sharing the censored video that it's from. However, Vincent James vouched for this, and while I think Vincent James is a dirty rat, I didn't think he was such a joke that he'd promote an easily debunked fake news story.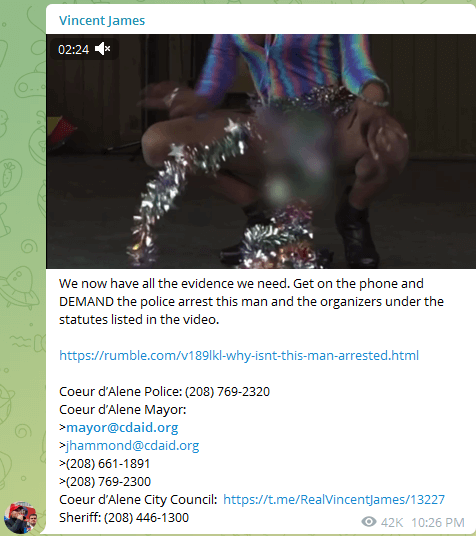 Forty two thousand people saw that message, in part because numerous people re-posted it. And it's a good thing that they did, because when you try to click on the original message you get this.

Yes that's right. Vincent James, of "I don't even know RAM," infamy, deleted his brave call to arms. Why would he have done so? Well, while he doesn't apologize, he does explain in a roundabout way in this video.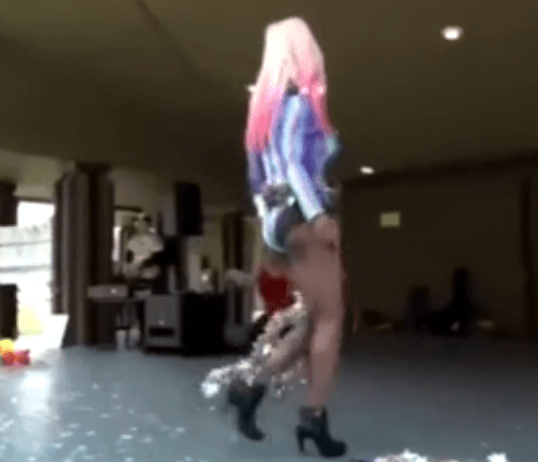 Yeah, the tranny had black underwear on. It's still disgusting. It's still sick. And it's still against the law to suggestively rub your genitals in public in front of a bunch of children. It's still a whole hell of a lot more illegal than Patriot Front's utterly imaginary conspiracy to riot. But what it most definitely is not, is him showing everyone his female penis. That never happened.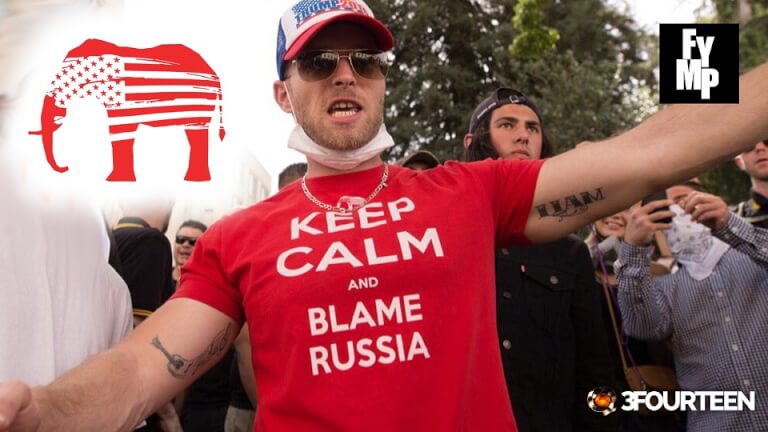 Weasel-man Vincent James spends the rest of that video attacking Patriot Front. Here's a bit starting just after 8:30.
You know a lot of people give a lot of shit to Nick Fuentes, because of what he says about Patriot Front. But when you listen to what he's saying, it's something that I have been saying for a long time and he's right. When you have a group, when you have an organization, that is organized with lists of names and ranks and everything like that, you are going to be a massive target for the federal government. You are going to be much easier to infiltrate by federal agents, and you are going to be a massive target for the federal government and the media. 
Remember when we found out that Fuentes and his sussy squad have an organization that forces at least their interns to give them their real names. They also have Milo, a boastful fed informant, somewhere in the background, presumably with access to those lists.
Due to his slimy whining, I had a hunch that this rat promoted Jan 6th. I don't watch his content, and never did, but he seemed like that type of weasel. I was right.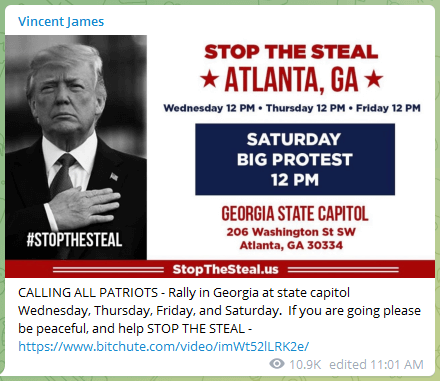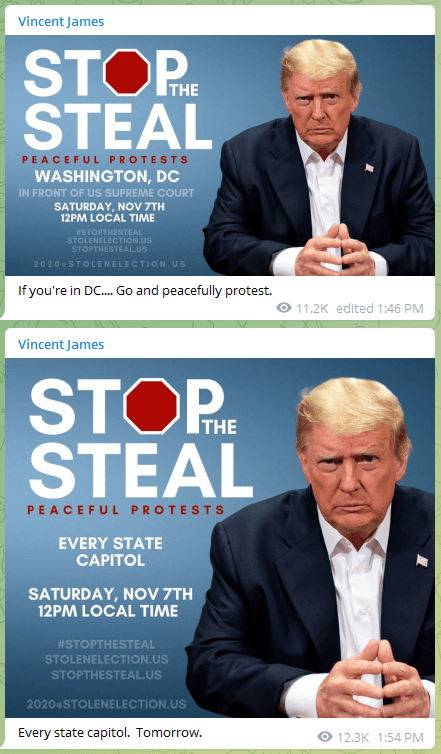 Remember when Gorland Blormph, the self-proclaimed King of Israel, told everybody to go march in the capitol, even saying "I'll be there with you," and then called the cops on them and now hundreds of those people are rotting in jail and four of them were murdered? All so that this fraud could perpetuate a $300M grift operation.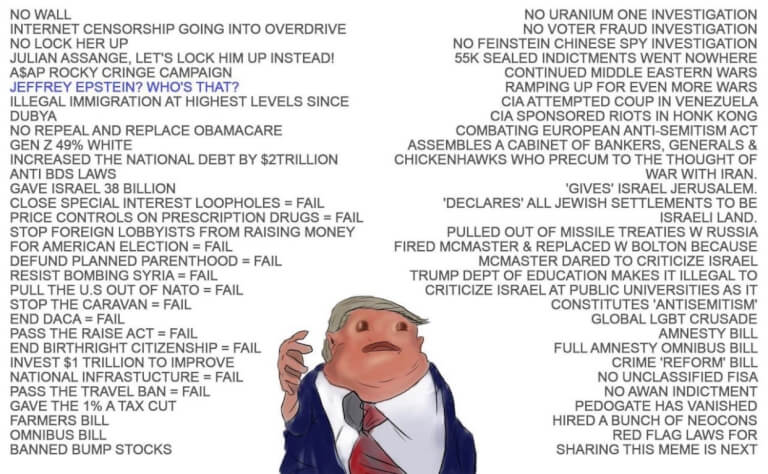 And of course apparently the Tradhomo Catboi Tranny Porn Enjoyer himself got in on the action.
Even if these people weren't liars, they'd still be worthless pussies. All revolutionary groups have infiltration. All of them. If you can't handle that, the nut up. If you can't nut up, then GTFO of politics.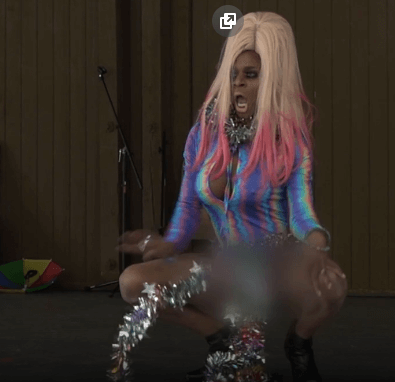 But in the meantime, if they could stop lying for clicks that would also be nice.