You may not have heard of Alden Bunag. I hadn't heard of him either. He's a teacher at Pearl City High School in Honolulu, Hawaii.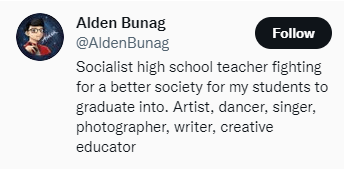 Not just that. He's a socialist, the kind that loves trillion dollar multinationals at least. He's an artist, dancer, singer, photographer, writer, creative educator, and of course, a pedophile.
Alden Bunag, a school teacher at Pearl City High School was arrested for sharing child pornography. He was presented in Federal court on Jun 16, 2022. 
Well he's not a teacher anymore. But back when he was, boy was he ever butthurt at these evil neon-natzees on twatter who keep equating teaching young boys about pervert garbage with grooming.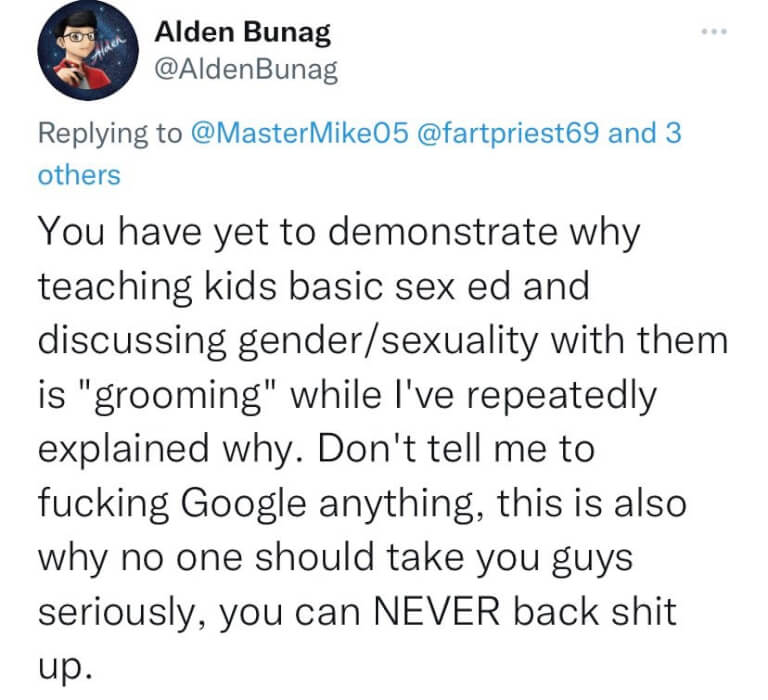 You can never back shit up. – Top 10 words that come back to haunt you.
He might have also been butthurt from taking dicks up his ass constantly. If so, he channeled the pain of his prolapsed anus into doing good in the World, by really taking it to these e-natzees.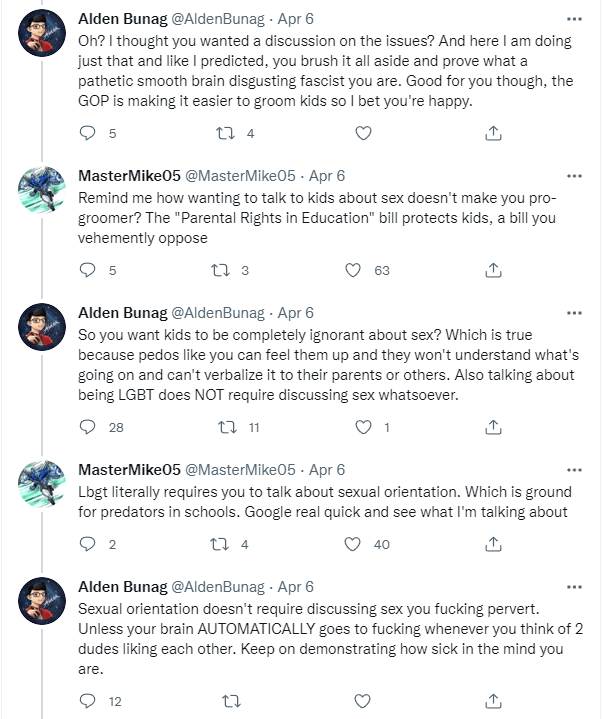 Let's take his three tweets one by one. The first tweet is a simple "no you're the real groomer," bit of projection. It doesn't need to be quoted. The second does.
So you want kids to be completely ignorant about sex? Which is true because pedos like you can feel them up and they won't understand what's going on and can't verbalize it to their parents or others. Also talking about being LGBT does NOT require discussing sex whatsoever.
Yeah, that's right Alden. You take it to those pedos. You show those disgusting pedos what's –
Federal prosecutors said Alden M. Bunag sent illicit pictures and video to another teacher on the mainland and admitted to sex with a 13-year-old male student.

According to federal court documents, Bunag had been sending child pornography to a teacher in Philadelphia. That teacher was arrested in October.
As for his third tweet.
Sexual orientation doesn't require discussing sex you fucking pervert. Unless your brain AUTOMATICALLY goes to fucking whenever you think of 2 dudes liking each other. Keep on demonstrating how sick in the mind you are. 
And from that article again.
The documents added that "Bunag claimed to have sex with (the boy) at the school during lunch breaks… Described (the boy) as a former student and knew that he was a minor at the time."
Get 'em Alden. Get those perverts you boy rapist. You show those perverts whose boss you enjoyer of Child Sexual Abuse Material.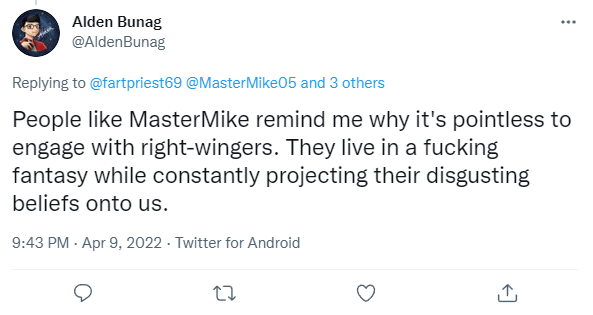 while constantly projecting…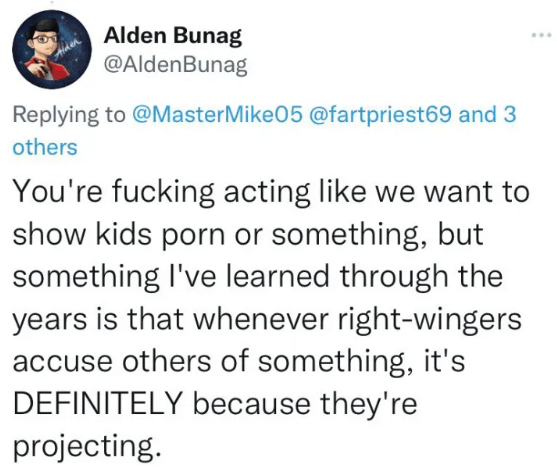 it's DEFINITELY because they're projecting.
And one last quote from the article.
Even before his arrest for child porn, Alden Manalili Bunag was already notorious on social media for his unhinged posts. He was a militant advocate for kids to be exposed to drag queens and trans strippers.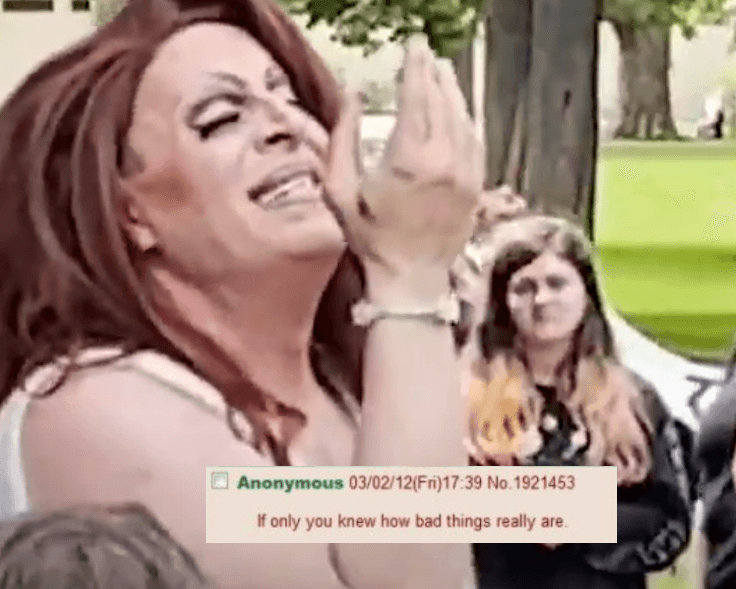 It's almost like these perverts demand access to young children because they want to rape them, or sexually abuse them in some other way. It's almost like that, because it is that. Remember, when some antifa is saying something that it's probably a pedophile, and doesn't deserve to be debated.