Jeremy Mackenzie, a far-right livestreamer and founder of the de-facto group "Diagolon," has been arrested on a Canada-wide warrant, Saskatchewan and Nova Scotia RCMP have confirmed to Global News.

Mackenzie made headlines this week after he allegedly made a joke about sexually assaulting Conservative Leader Pierre Poilievre's wife, Anaida Poilievre, and his livestreams have faced close scrutiny by extremism researchers — some of whom have raised the alarm about the content.

However, his arrest is unrelated to either of those issues. Mackenzie was arrested on Wednesday after a Saskatchewan warrant was made Canada-wide, the province's RCMP told Global News.

The warrant was related to charges laid against Mackenzie on July 18 for assault, pointing a firearm, using a restricted weapon in a careless manner and mischief.
I wrote a fun little story on Raging Dissident Faggot a few months ago. In response, he looked up the site's public domain ownership information and doxxxed me on his telegram channel.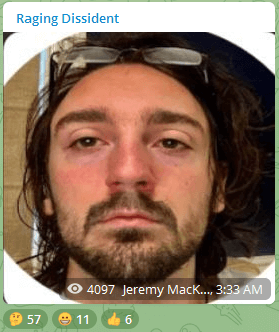 I didn't even learn about this until almost a week later, which should serve as a good example for the others as a sort of anti-scare story. I was doxxxed, with these people even getting my email address and phone number. Then nothing happened, because constantly online people aren't doing shit.
The Nova Scotia RCMP said Mackenzie was arrested in the early afternoon on Wednesday in Cole Harbour, N.S., in relation to this Canada-wide warrant.

"The arrest warrant is related to charges laid by the Saskatchewan RCMP. MacKenzie will be remanded into custody as part of the court process related to his arrest warrant," Nova Scotia RCMP told Global News in a a statement.

"Court details will be provided by the Saskatchewan RCMP once they are available."

The latest arrest is not Mackenzie's first brush with the law.

The Nova Scotia resident was charged with intimidation of a health professional, criminal harassment, mischief and with making harassing phone calls following an anti-mask protest outside of the home of the province's chief medical officer this past March. He is also facing 13 firearms-related charges in an unrelated incident in the province.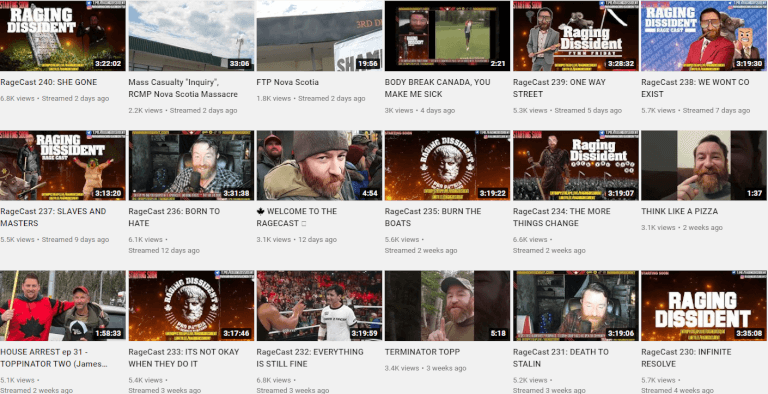 I know that this guy was a fairly big deal for a lot of Canadian dissident right guys, but I had barely even heard of him before I wrote my first article on the guy. My read on the situation is that he's a mentally unstable civnat grifter who may be somewhat genuine, but is at best useless. I can also easily believe that the charges against him are trumped up, although he does seem the type to be so careless as to have a whole bunch of legitimate firearms violations, as well as pull an Anglin and tell his supporters to go and call some government bureaucrat.
Earlier this week, a clip emerged of a livestream Mackenzie is believed to have participated in alongside Alex Vriend, another Diagolon livestreamer who uses the pseudonym The Ferryman's Toll.

In the video, a social media account of "Jeremy Mackenzie" can be seen lighting up as the speaker before a man can be heard talking about Anaida Poilievre as he and co-hosts debate her ethnic background, before he goes on to say: "let's rape her."

"It's not really a sex thing, we just want to show people we can do things to you if we want to," he adds.

However, the comment prompted Poilievre to released a statement about Mackenzie, saying he had been made aware of "disgusting comments made by Jeremy McKenzie and another man, where they discuss sexually assaulting my wife."

He called the men "odious" and "losers," and added he has reported the comments to police.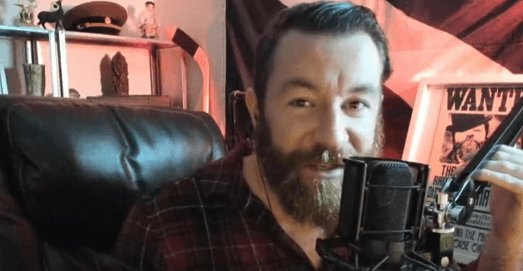 Look, we all know that the parasite class loves to whine endlessly about how they're such victims. I would bet that the comments made by Raging Troon were jokes, and Global News even says so themselves. But even still, the guy is too unstable, and he really makes it hard to support him what with him being a Civnat cuck who also constantly talks tough online. 
I can't find the comments, but after my first piece on the guy I had someone tell me that Jeremy Mackenzie personally threatened to "kill [their] entire family," just because he was disagreeing with him on telegram. Someone else chimed in with a similar story. So while it might be difficult to profile him and really figure out what's going on with the guy, we know he's definitely not /ourgoy/ and isn't going to be at any point in the future.
But after a patch bearing what is believed to be Diagolon's insignia was found alongside weapons seized by the RCMP near the border in Coutts, Alta., in February, some extremism experts say they are concerned about what Mackenzie and his friends' multi-hour livestreams could inspire their viewers to do.

…

A report from Press Progress published a document it obtained through access-to-information from the Integrated Terrorism Assessment Centre, a federal organization that assesses threats of terrorism to Canada.

The document, dated Feb. 17, 2022, classifies Mackenzie as one of the "key anti-government IMVE (ideologically motivated violent extremism) adherents" that attended the so-called "freedom convoy" protests in Ottawa earlier this year.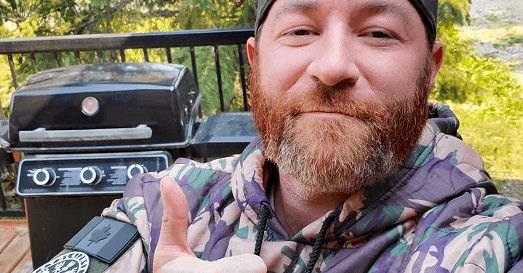 But then again, fuck the cops. Mackenzie might be a fag, but they associate him with us, and it's the thought that counts. They could easily be going after antifa, which is an actual terrorist organization, but they won't, purely for anti-White/pervert reasons.
UPDATE: I may have been too kind to this Jeremy Mackenzie idiot. A long time commenter gave me the following information.
So I was trying to find the pictures but I cant find them now, but he allegedly beat the crap out of this woman in Saskatchewan, dragged her by the hair and she was all bruised to hell. He got a glock from inside the house pointed it at her then ran outside crying, threatening to kill himself till other man that was there took the gun away from him.. He has the girl and one of the three other guys that was there going to testify against him. I imagine this is what the Canada wide warrant is about.

I had all this shit at one point but wiped my phone, the pictures were pretty damning, the woman was White and maybe 110 lbs.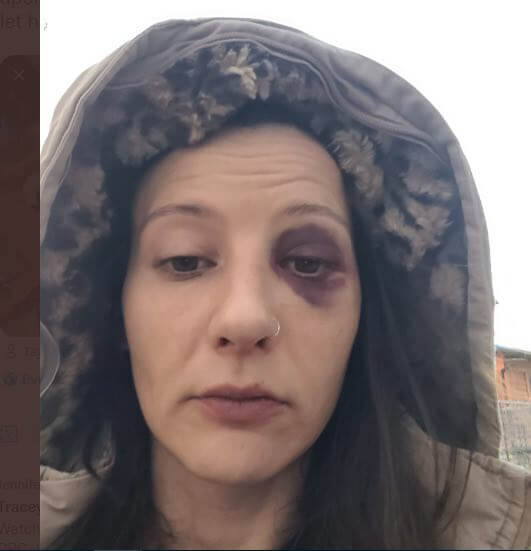 He said he didn't have the pictures, but then he did indeed find the pictures of the assaulted girl.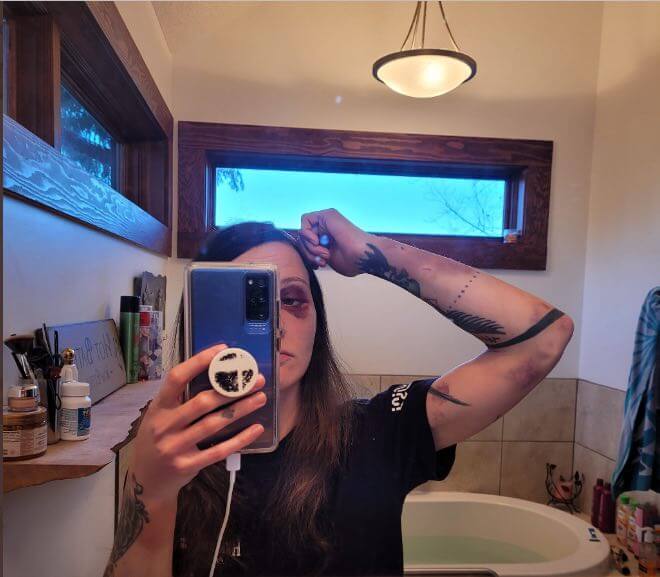 and he goes on massive cyberstalking tirades that are really weird, pathetic and angry usually against women who have slighted him.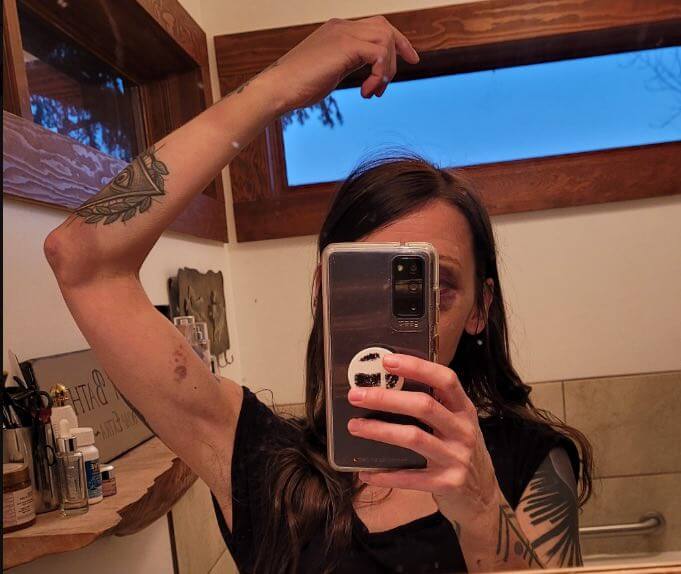 He banged several mentally ill women in Nova Scotia that had been institutionalized at one point because they got into the diagolon movement stuff and he took advantage and hates himself and those around him. The two women I know about were absolute hand grenade ugly.
The woman he assaulted goes by @potatorustler on twitter. You can find her current account here. But to make a long story short, this may be a rare example of the police doing absolutely nothing wrong other than taking too long to arrest this menace to society.
He is an unhinged coked out drunk lunatic with zero impulse control and has a fervent cult of personality thats finally starting to shrink.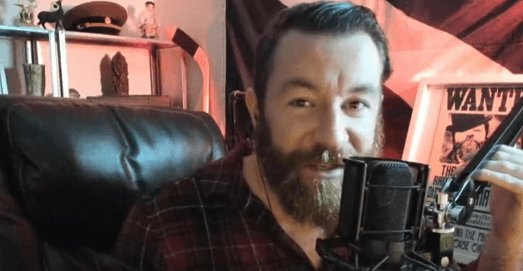 Like I said, I didn't have much exposure to the guy. He did seem off to me though, with that weird combination of tough guy schtick, anger issues, and yet fairly milquetoast politics. It appears I avoided investing any time in this obvious political dead end.