CNN:
Betty Streng does not remember much of last year's Waukesha Christmas parade — or, as she calls it, a "half-a-parade."

It was the 64-year-old's first Christmas parade as a member of the Milwaukee Dancing Grannies, the charmingly rocking group of older women looking for exercise, friendship and the roar of the crowd. She recalls the excitement of putting on her blue-and-white outfit and dancing to four or five songs without any mistakes.

"It was great and the crowd was awesome," she said. "It's like, 'Wow, they're cheering. They're really happy and enjoying themselves.'

"And after that, I don't remember anything. And the next thing I remember is Thanksgiving in the hospital."

Her memory blocked out the horrors of that day, November 21, when a man intentionally drove an SUV onto the parade route and struck 68 different people in all. Six people were killed, including four affiliated with the Dancing Grannies: Virginia "Ginny" Sorenson, 79; Leanna "Lee" Owen, 71; Tamara Durand, 52; and Wilhelm "Bill" Hospel, an 81-year-old group helper whose wife was a member.
Oh "a man," drove his SUV into the parade, eh? Do we have any indications of who this "man" was? Do we know his name?

We do, but if you went by CNN for your news, you wouldn't. His name is Darrell Brooks, and he was recently convicted on all 76 accounts for his act of terrorism against the White People of Waukesha. He wasn't charged with any terrorism or hate crime charges which he obviously should have been charged with, because the anti-White justice department run by (((Merrick Garland))) and the local prosecutors refused to highlight the clear and obvious anti-White motive in the case.
This year's parade, again put on by the Waukesha Chamber of Commerce and sponsored by Ascension Hospitals, includes a slightly altered route and added safety plans.

The 1-mile route still travels along Main Street in downtown Waukesha, per tradition, but it is now more compact and structured like a loop, with the start and end at opposite sides of Cutler Park, according to parade coordinator Janelle Andrews.

"A big reason for that is better containment with the Police Department, Fire Department, Department of Public Works," she said. "So they adjusted the route just to make it easier and safer and able to block off more roads heading into the parade."

A heavy police presence will be in place and there will be more volunteers helping carry out the event. In addition, the city purchased modular vehicle barriers to block off roads along the parade route and to protect crowds from vehicles, the city said.

The parade will be televised for the first time by CNN affiliate WTMJ for those not comfortable attending.
Why would some people not feel "comfortable" attending? Is it because they are the victims of a terrorist attack that murdered six members of their community, and injured five dozen others, including this eleven year old child?
The way these people are behaving is exactly the way the victims of an act of terrorism behave. The parade happened on the 4th, but I'll bet that there was massively reduced turnout. They also had plenty of police present, as well as a much more artificial route, all of which contributed to ruining the Christmas cheer that is the entire point of such events. All this because of constant anti-White hate propaganda spewed by outlets such as CNN, the very same propagandists who wrote this very piece whitewashing – or rather blackwashing – this murderous BLM terrorism.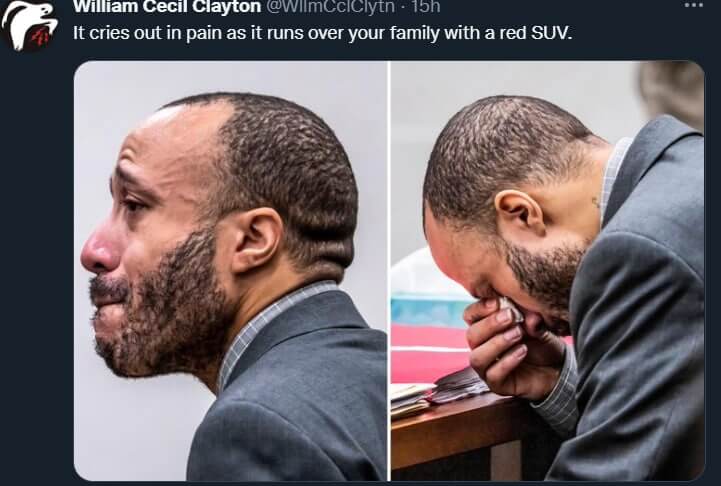 CNN won't even tell you his name.