For the backstory go here.
Former President Donald Trump visited East Palestine, Ohio, on Wednesday, a community still grappling with the aftermath of a train derailment earlier this month that led to a large release of toxic chemicals.

During the visit, Trump highlighted Americans he said had been "forgotten" by the Biden administration following the disaster, and pledged to help the community hold those responsible for the damage accountable.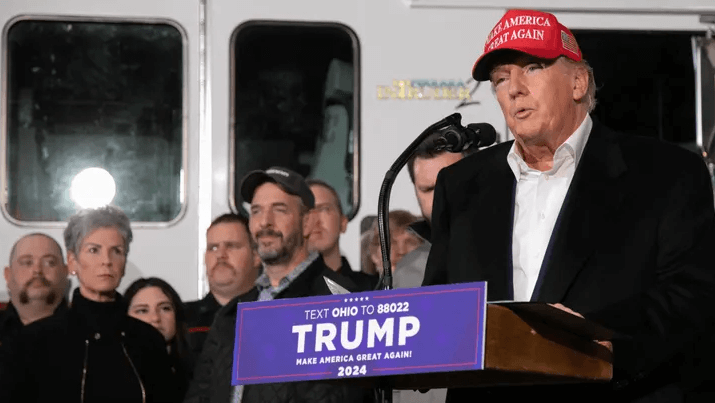 For those who missed it the first time around Blormph's government did absolutely nothing for the people of East Palestine. However, they did make sure to have lobbyists for Norfolk Southern remove many of the safety regulations on the trains.
"You are not forgotten. We stand with you. We pray for you. And we will stand with you and your fight to help ensure the accountability that you deserve," Trump told the crowd of local leaders, first responders and media gathered at a fire station in the town.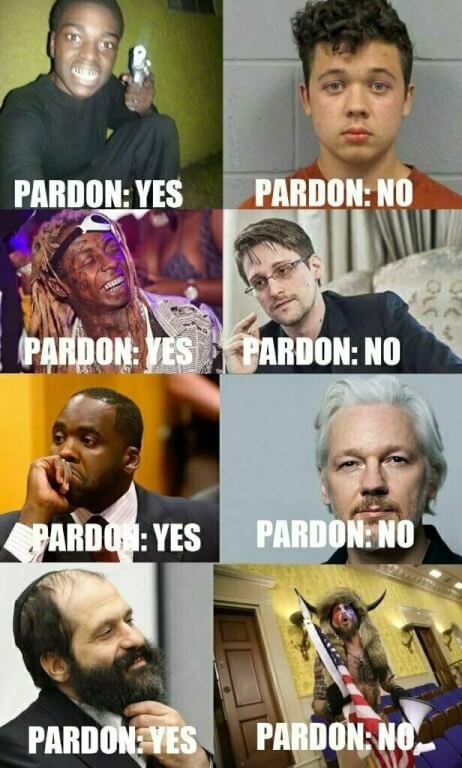 Funny, because Blormph forgot those people the second he stepped into office. But I guess he remembers them now that they can be used to benefit this narcissistic faggot.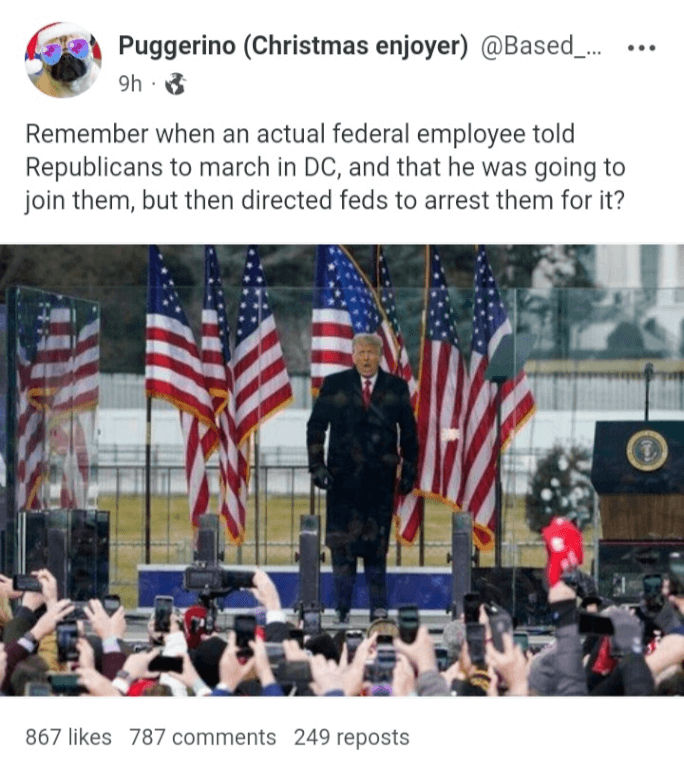 That's not quite fair. He also remembered them when it was time to grift $300 million off them and send them to be murdered and imprisoned in the biggest gay'op in American history. And no, he didn't pardon any of them. 
"The community has shown the tough and resilient heart of America. And that's what it is. This is really America right here. We're standing in America," he later added.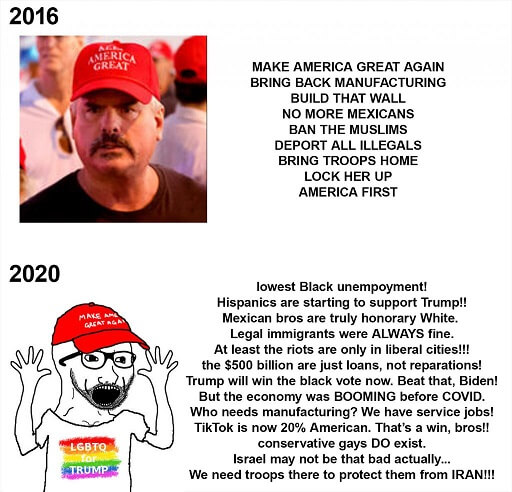 The community needs money from the federal government, not to have their balls fanned about their toughness.
Trump donated thousands of gallons of cleaning supplies and more than a dozen pallets of his namesake "Trump Spring Water" to the community. He also met with members of the community and local officials.

Joining the former president throughout his visit were East Palestine Mayor Trent Conaway; Sen. J.D. Vance, R-Ohio; Rep. Bill Johnson, R-Ohio; State Rep. Monica Robb-Blasdel; and Ohio State Sen. Michael Rulli in addition to other statewide and local officials.
Ah yes, Bill Johnson. You may remember him as the critter that Striker bodied so hard he called the state troopers in to protect himself. I'm sure he was standing right next to Ladybug Lindsay Graham while representing Blormph.
Flanked by Sen. JD Vance of Ohio and other local Republicans, Trump bragged about having a strong working relationship with the Federal Emergency Management Agency, noting that it initially had not planned to assist relief efforts. Trump claimed, without evidence, that the Biden administration only directed more resources because he announced that he would visit East Palestine.

"They changed their tune," Trump said. "It was an amazing phenomenon."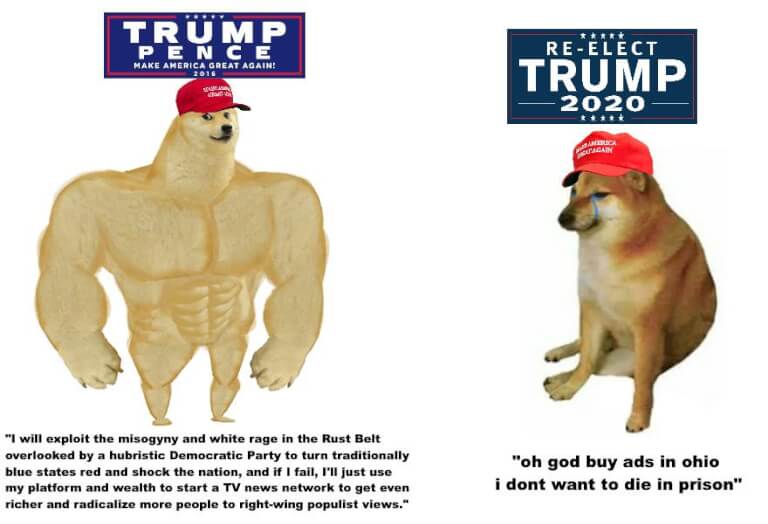 I get that the NJP guys didn't want to overpromote their actions, but you have to. Letting this orange faggot steal the credit for real people putting the pressure on these faggots to do something shouldn't happen again. While I understand that real life activism is expensive and difficult to organize, if I were in the NJP I would have moved heaven and earth to crash this fags blovation party with a long list of his betrayals of the American People, especially including his safety regulation removals. 
Democrats have rapped the GOP, meanwhile, for lax regulation of the freight railroad industry, including the Trump administration's 2017 suspension of a requirement that trains carrying flammable liquids be outfitted with faster brakes.

"Congressional Republicans and former Trump administration officials owe East Palestine an apology for selling them out to rail industry lobbyists when they dismantled Obama-Biden rail safety protections as well as EPA powers to rapidly contain spills," White House spokesperson Andrew Bates said Wednesday. 
All true. But of course, if Biden and the butthole-left cared so much they would have repealed the repealing of those safety protections.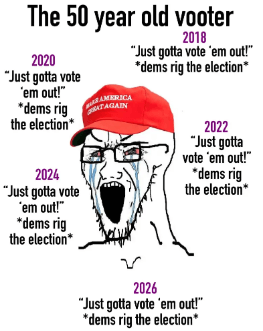 Politics in America remains fake and dumb. And as for the lawsuits.
WFMJ:
The latest class action lawsuit filed following the Norfolk Southern derailment, along with subsequent fire and chemical spill in East Palestine contains perhaps the most scathing accusations compared to the five previously filed legal complaints, claiming cleanup efforts made the situation worse.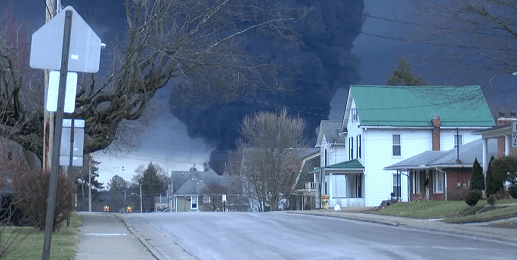 They're happening. That's about all I can say about them.