For the backstory on this go here, here, and here. As well as the protest.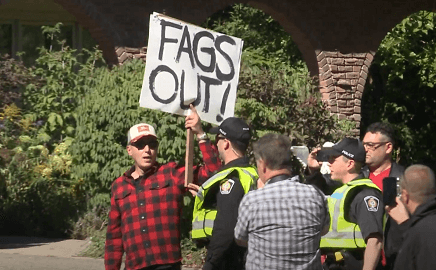 It was a good time.
Transgendered parent Julia Malott found out last week that even someone who has dealt with gender dysphoria and the uphill battle of transitioning is not immune from having her words pre-approved by the radically woke trustees and bureaucrats who operate Ontario school boards.

Malott, who came to the Halton District School Board (HDSB) meeting to lend her insights into what the dress code for staff should look like, was informed she'd have to remove a portion of her speech because it "violated" the board's privacy rules.

The Waterloo parent, who transitioned at age 28 after going through an "undesired" male puberty, told Halton trustees –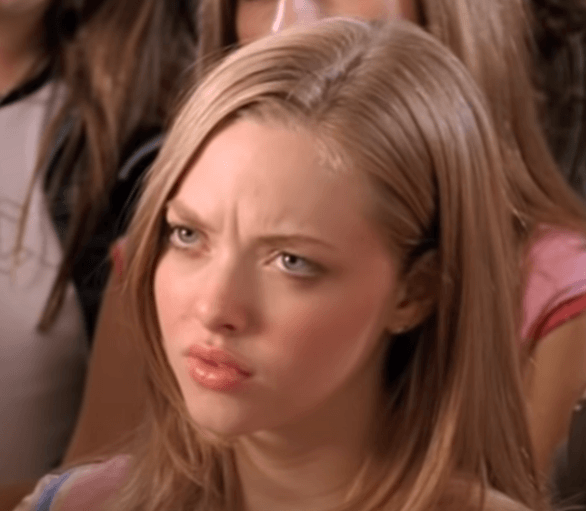 He "transitioned" at age 28 after going through an undesired male puberty. I have no idea what that even means, and Sue Ann Levy, the writer of this piece, is not about to tell us.
that in the first six months of her transition she wore silicone breast forms sized 34B, which she characterized as ones that emulate "natural breast dimensions."

The part she was not permitted to say – but which was subsequently posted on social media – referred to silicone forms that "exaggerate breast proportions" and are often used by the "drag industry and sex workers."
It literally is the meme.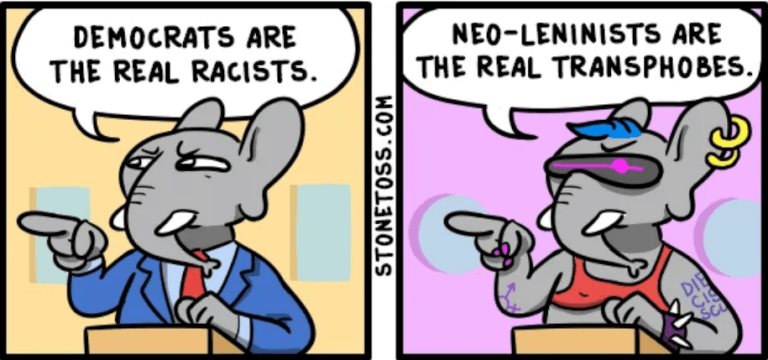 It almost feels insane to focus on the specifics of the situation, but it is totally crazy to focus on this guy not being able to talk about the prosthetic breasts, as if that's the issue. The issue is that he clearly has a mental illness and therefore cannot be allowed around children. But Sue-Ann Levy, who is a Hebrew Lesbian, is intentionally missing the point here, because of course.
Canadian transgender teacher Kayla Lemieux, who went viral in September for wearing huge, Z-cup prosthetic breasts to school, reportedly denied accusations that they were fake in a recent interview. 

"I'm not wearing prosthetic breasts. These are real," Lemieux reportedly told The New York Post. 

"My condition is classified as gigantomastia, which can also be referred to as macromastia or breast hypertrophy," the teacher explained.

Cleveland Clinic defines gigantomastia as a "rare condition" during which one's breasts "become excessively large. It can cause pain, infection, discomfort and issues with body image."
You are literally a man.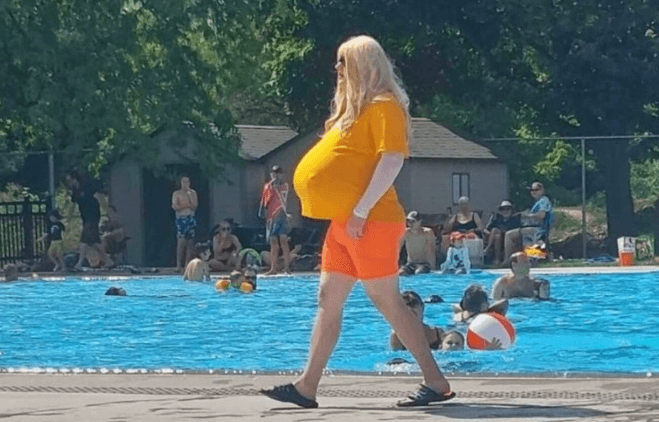 The students had a male teacher one day. The next day they had a "female" teacher with a penis and gigantic breasts. He now claims that they're natural, and he has a rare disease.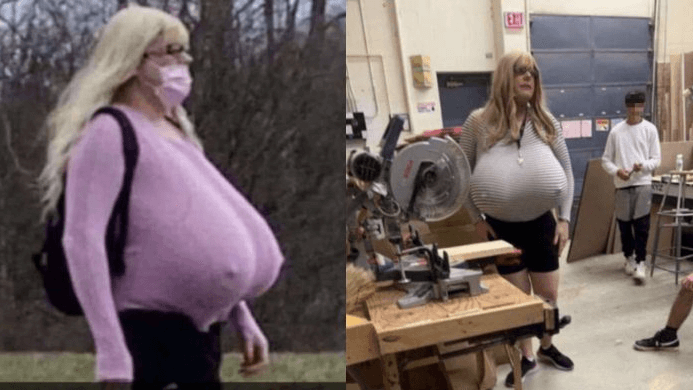 I guess it's one of those diseases where you suddenly grow prosthetics overnight.
"I identify as a woman. Female. She/her," Lemieux emphasized.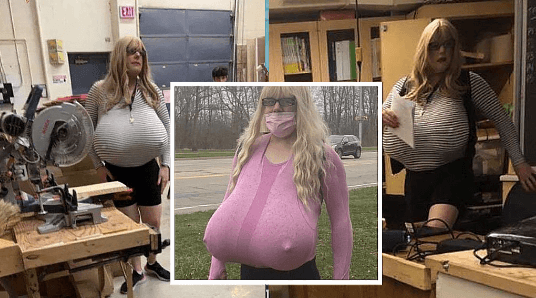 The butthole-left is not interested in fighting against corporations, or wars. They are very interested in putting these mentally ill weirdos in positions of authority over minors. And the servatives are not interested in fighting against this.