CBC:
Prime Minister Justin Trudeau has told his caucus he will invoke the never-before-used Emergencies Act to give the federal government extra powers to handle anti-vaccine mandate protests across the country, sources say.

Those sources, who were not authorized to speak publicly, said the prime minister informed the premiers of his decision this morning.

The Emergencies Act, which replaced the War Measures Act in the 1980s, defines a national emergency as a temporary "urgent and critical situation" that "seriously endangers the lives, health or safety of Canadians and is of such proportions or nature as to exceed the capacity or authority of a province to deal with it."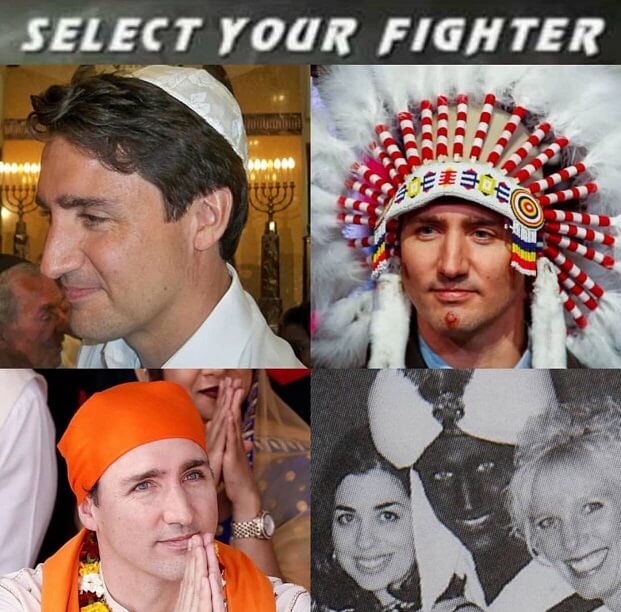 The idea that the Finklethink Convoy is beyond the power for provincial governments to stop is so absurd that it's actually funny. It is 100% in their power to stop, as we're seeing with Ontario.
NDP Leader Jagmeet Singh said Monday that while he sees the prime minister's decision to turn to the Emergencies Act as "proof of a failure of leadership," he will support the declaration, helping secure its passage in a minority government.

"The reason why we got to this point is because the prime minister let the siege in Ottawa go on for weeks and weeks without actually doing anything about it, allowed the convoy to shut down borders without responding appropriately," he said.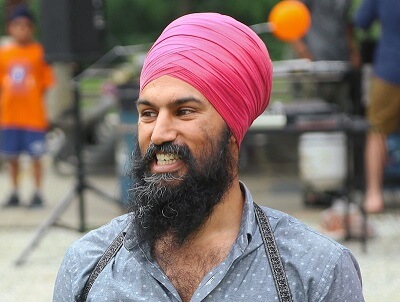 The "siege of Ottawa," sounds pretty hilarious. It also shows that it would be trivially easy to do an actual siege of these major cities. And unlike the US, in Canada you wouldn't even need to be close to the city. Just blockade the trans-Canada highway and you're good. Needless to say that didn't happen, and Jagmeet Singh is just an anti-White piece of trash.
Jack Lindsay, an associate professor in the applied disaster and emergency studies department at Brandon University in Manitoba, said one of the first steps in invoking the Emergencies Act is the government showing that a state of emergency exists.

"They're gonna have to basically prove that first hurdle, that it is a national emergency," he said.

"He's basically going to be arguing that these truckers are basically creating a threat to the security of Canada."

Under the act, the government is prohibited from taking direct control of police forces, said Lindsay.

"They do have the grounds to regulate and prohibit public assembly and travel and then regulate or prohibit the use of specific properties," he said.

"I suppose they could put out regulations about where semi-trailers are allowed to park overnight, for example. They can designate protected places, like the Ambassador Bridge or something."

The government also can order or direct any person to render services with compensation, said Lindsay. That power could in theory be used to tow trucks blocking streets downtown.

In a meeting with the Liberal caucus on Monday morning, Trudeau said there were no plans to deploy the military, according to the sources.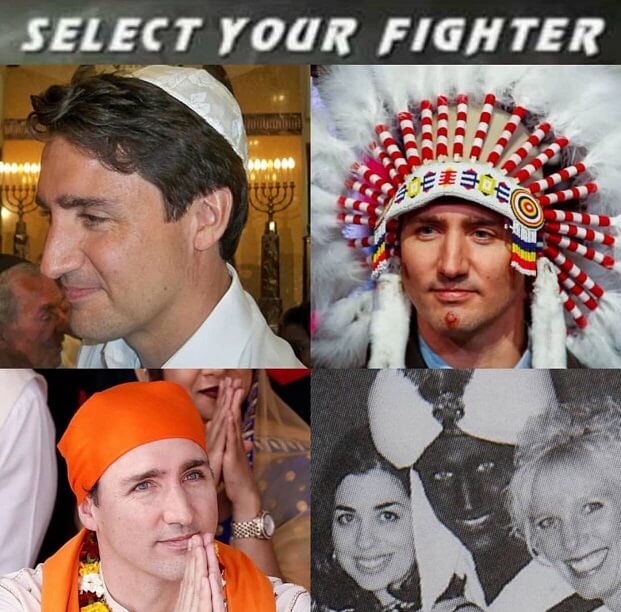 I rarely go all in at the clout casino, and this is definitely not an exception. It's hard to say what this all means, although I actually lean a bit towards Trudeau bloviating and doing nothing. As rigged as the legal system is in Canada, the arguments he's putting forwards are more than a big ask. And even if he gets these Emergency Powers, he still can't directly order the police, or even indirectly order the military.
Like I said, I'm not going all in at the clout casino. This could go any number of ways. The possibility of a Jan 6th gayop is highly likely, I'm just leaning more towards a whole lot of bloviation and little action.