NOTE: I am showing you the real names and faces of these people, because I don't believe the publication ban on this information is valid any longer. If that is found to be untrue, then I'll private this piece. This story is from March-April 2021.
---
I've referred to the "He Who Must Not be Named," trial before, on this site and elsewhere. I've given the cliffnotes, but it's time to have everything from this very important case all in one place.
A father who is fighting in the family courts for the right to speak publicly in opposition to the medical and social gender transition of his child was denied bail in a hearing at Vancouver Supreme Court on Friday.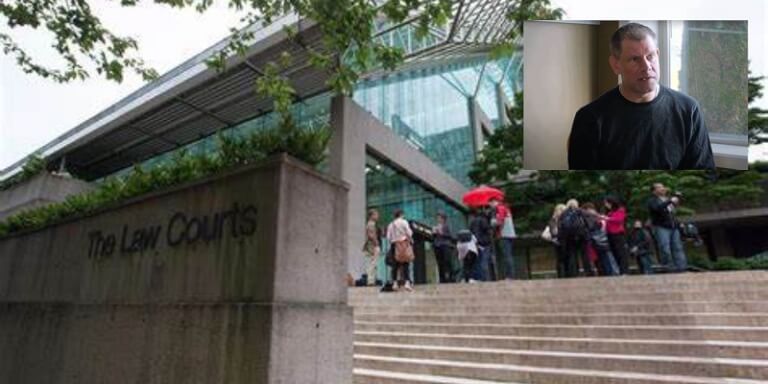 One paragraph, and it starts off with a bang. We meet our father, Rob Hoogland, and we find out that he's trying to save his daughter from being mutilated beyond all recognition by a collection of child abusing perverts. We then find out that he's already been jailed for speaking publicly in opposition to this. Furthermore, he's been denied bail.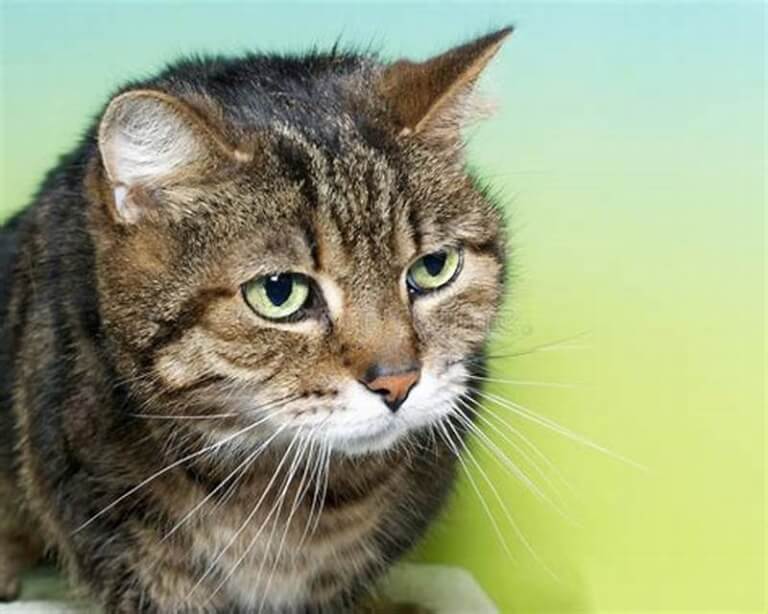 So let's take a step back and try to figure out what's going on. 
The father discovered that the school had been showing his daughter SOGI 123, the going sexual and gender identity education materials in British Columbia which amounts to transgender ideology "propaganda videos." In the grade 7 yearbook, the child was referred to by a different name. The school counsellor changed the child's name without telling her parents. The school "socially transitioned" the biologically female child on its own initiative, with the input of a gender ideologue psychologist, Dr. Wallace Wong.

When the father accompanied his child to a consultation with Wong, the psychologist advised the pubescent child to take testosterone. Wong referred the child to the endocrinology unit at the local hospital. Meanwhile, Hoogland was looking for mental health solutions to help the child without drugs.
This is Wallace Wong. And these are some of his works.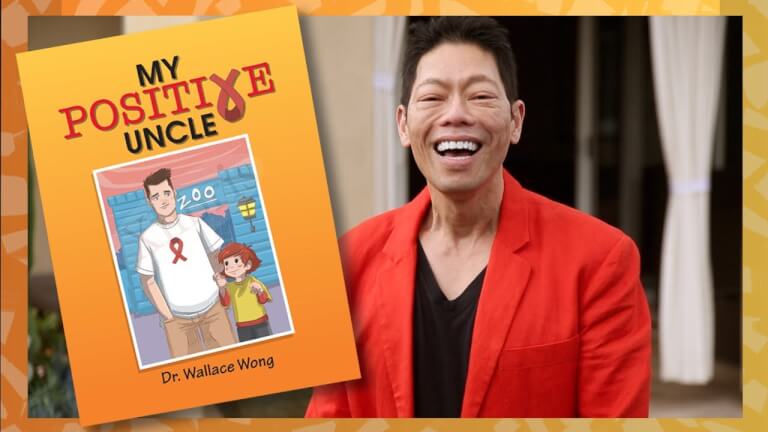 Just so you know, Wallace Wong is HIV positive. And he writes books aimed at children that are designed to make them think that HIV isn't such a big deal.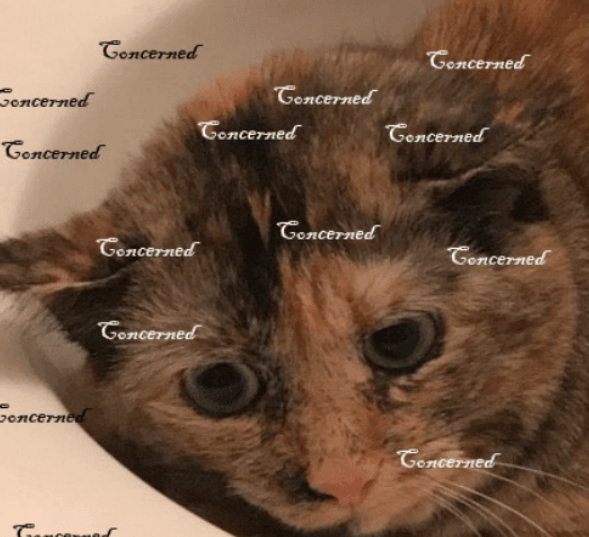 Concerned cat doesn't really do it justice.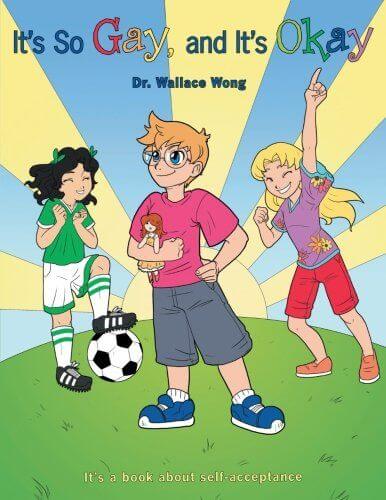 Here he is trying to groom children.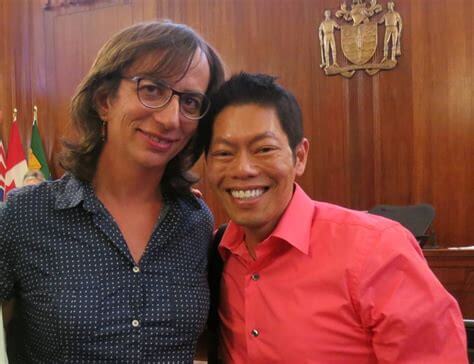 Here he is with Morgan Oger, more on him later.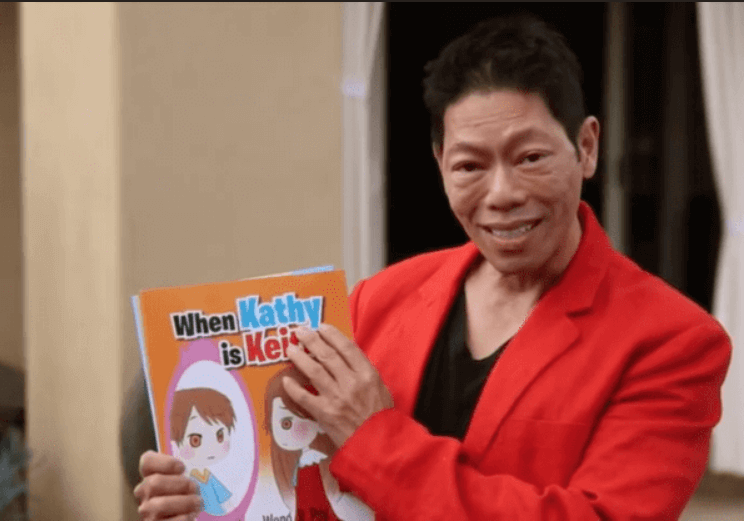 And here's another book of his, "When Kathy is Keith." It's also aimed at children, and it's trying to normalize the idea that trannyism is real and teach children that if you've ever felt somewhat out of place you're secretly a tranny.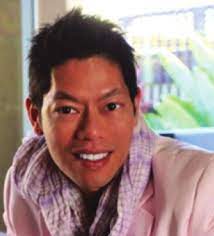 Now, what kind of job do you think he has? Well he works for the BC Foster care program. That's right, he gets access to orphaned children, who have no parental figures in their lives to stand up for them. By his own admission he diagnoses between 10-20% of the orphaned children in his "care," as "gender dysphoric." He also tells them to fake being suicidal, tells kids under the age of 13 to make a "social transition," and puts the other kids on permanently sterilizing hormones. 
In a tape of the event obtained by Canadian pro-family group Culture Guard, Wong is heard proudly describing the scope of his children-only "gender therapy" practice, noting that his youngest client is not yet three years old and that he has 501 orphans and foster kids in his local practice.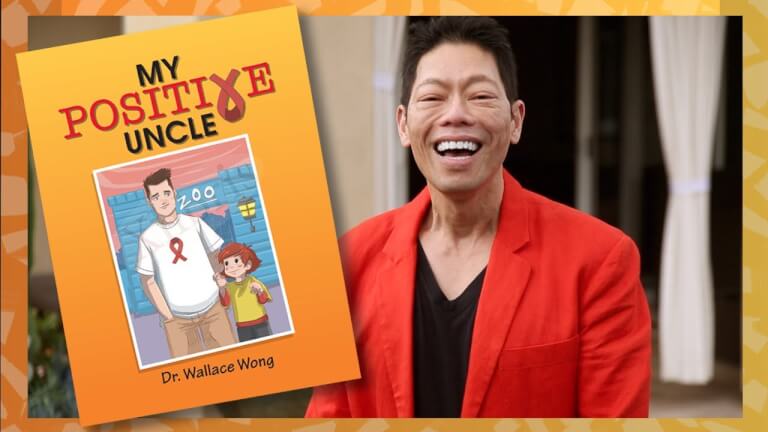 Culture Guard is Kari Simpson's outfit. I've met her personally, and she's great. The work she did infiltrating these meetings and recording that information should have, in a sane society, won her a pulitzer prize.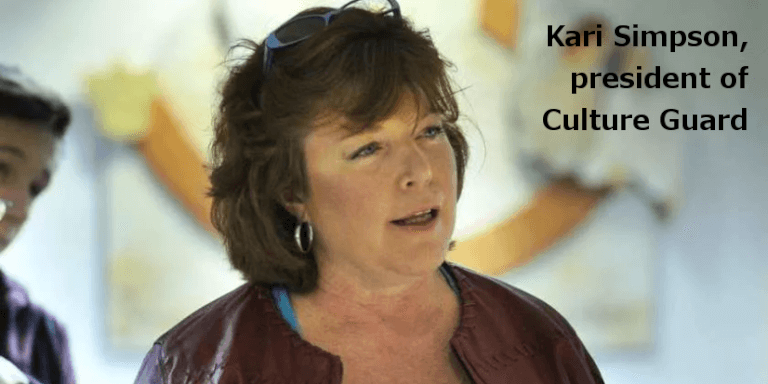 If true, this indicates Wong has likely used his relationship with the BC Ministry of Children and Family to diagnose more than 10 to 20 percent of local children in government care as needing his "gender therapy," according to Culture Guard President Kari Simpson.

Wong also had some startling advice for a parent seeking to get a child referred to his program. Although the questioner had not indicated any particular urgency, Wong explained that parents should exaggerate the severity of their child's condition to their local health offices.

Wong said a suicide threat was an effective means of accomplishing this goal. While Wong framed the matter as the government's fault and explained to his audience that it is "up to us as advocates" to change the situation, his message could not have been lost on anyone present.

"So what you need is, you know what? Pull a stunt. Suicide, every time, [then] they will give you what you need," Wong said, adding that gender-dysphoric kids "learn that. They learn it very fast."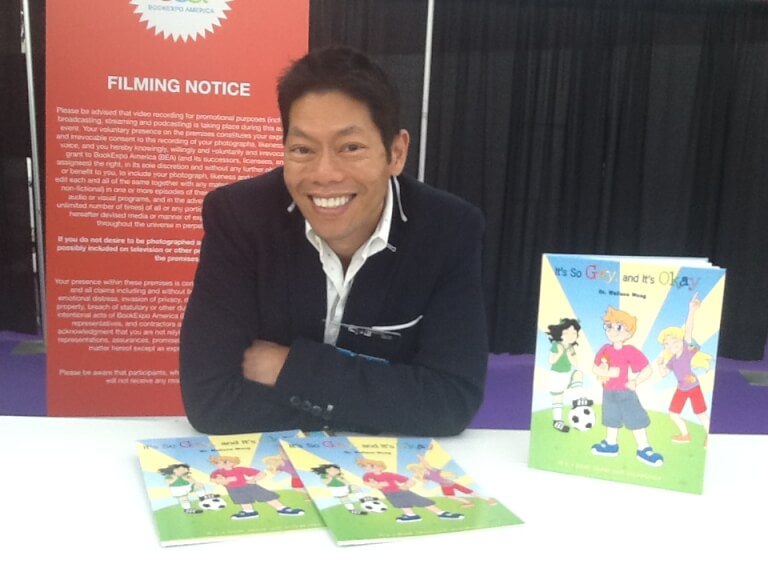 I could probably write an entire series just on this guy, but we need to get back to the Rob Hoogland trial. Remember, Wallace Wong is just the "child psychologist," who gave the credentialed seal of approval to start the mutiliation process.
A gender identity activist lawyer, Barbara Findley, represented the child in court. Justice Boden decided that the child's best interests lay in destroying her long-term health to make her body appear more like that of a male.
Words cannot express just how crazy Barbara Findlay is. She writes her name all in lower case and then throws a fit when she doesn't get her way. She goes around calling herself the "lesbian lawyer," and then whines when people act weird after she says that. Here she is in her own words.
It's amazing how some lesbians have this weird aggressiveness combined with effeminate snark that, I have to say, is not particularly endearing. We all know who my favourite Canadian Lesbian is.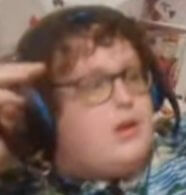 [Hoogland] said, "Here I am, sitting there as a parent, watching a perfectly healthy child be destroyed, and there's nothing I can do but sit on the sideline according to Justice Boden at the time. I can only affirm, or get thrown in jail."

Boden's court held that the father's consent was irrelevant. The judge went a step further, declaring that the girl's parents must affirm their child's "gender identity," and refer to the child as though the fact of her being a gender non-conforming biological female who identifies as transgender means that the child is a boy. If he did not, the parents would be implicated of the criminal offense of family violence.
I think they misspelled Justice Gregory Bowden's name. Unfortunately, while I used to have a picture of him, I can no longer find one online. He retired in 2019 anyway, and this case got assigned to insane feminist catlady Francesca Marzari.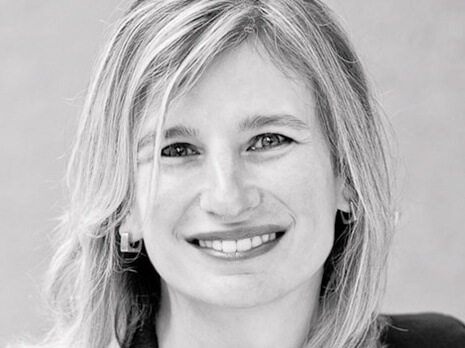 I talked about her previously. She's basically antifa-lite, and a career activist in exactly this area. Yes, you might wonder why feminists are trying to destroy little girls, but remember goyim, Harvey Weinstein is the world's most famous feminist. It's not really about helping women, it's about helping Harvey Weinstein.
After the hearing, the father gave an interview to The Federalist saying that people cannot change sex, and that mega-doses of exogenous testosterone would damage his vulnerable, biological female child's health.

Justice Mazari then summarily convicted the father of family violence on the basis that he had declined to use his child's preferred masculine pronouns. Mazari authorized a warrant for the father's arrest in the event that he ever used the correct sex pronouns to refer to his daughter again.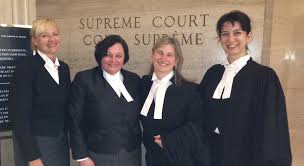 You read that correctly. He was convicted of family violence because he refused to refer to his daughter as his daughter. 
In 2019, the father abided by the court order, hoping to get his daughter off testosterone. However, in January 2020, the highest court in British Columbia declared that the child should continue to take testosterone. It also imposed a conduct order on Hoogland that he must continue to refer to his biological female child by male pronouns.

The father said that "They've created a delusion, and they're forcing parents to live in this delusion."

"What happens when the bubble explodes and the delusion ends… She can never go back to being a girl in the healthy body she should have had… These kids don't understand. What kind of 13 year old is thinking about having a family and kids?" He said, lamenting his child's stolen future.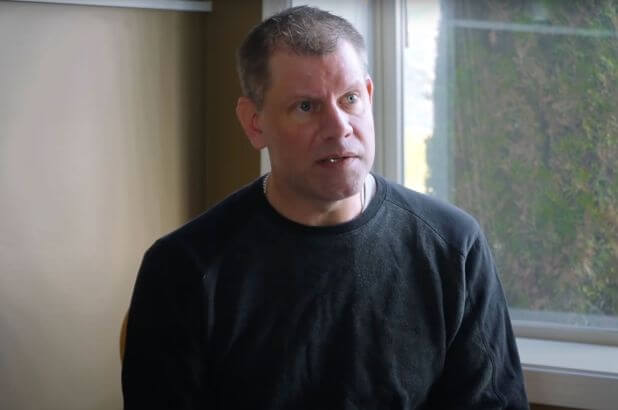 I never talked to Rob Hoogland personally, but I did see him in person. I sat there in the court and watched as Rob Hoogland was lectured by the cunt judge Michael Tammen for literally 45 minutes as he read his decision, and it was the closest I have ever come to actually doing things I won't post about on the internet.
"What kind of father would I be if, in ten years time she's detransitioning, and she asks me 'why didn't you do anything to stop this? None of you stuck your neck out for me back then.'" He said.

The case continues, as does his child's medical "transition."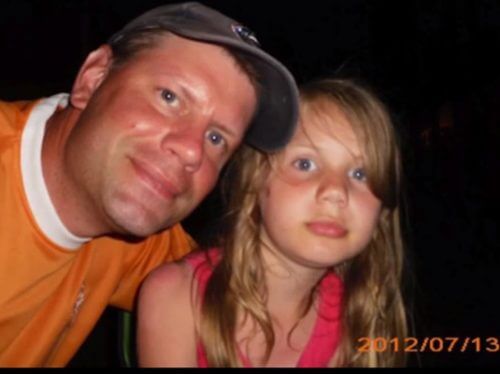 Hoogland's case is now over. The child has been destroyed, and Hoogland was convicted for daring to speak publicly in an effort to save his child. But we'll get there later.
Before surrendering to the court, the father felt compelled to visit his childhood homes, and shared some of his thoughts with this writer.

"Perhaps saving children is a dream . . . but I don't think so! As I was driving I saw children walking their dogs, I saw children playing together, and I saw a generation that needs their parents more than ever! I visited all my family homes… places where I grew up as a child. I remembered how much I loved my own parents and how much I needed their protection."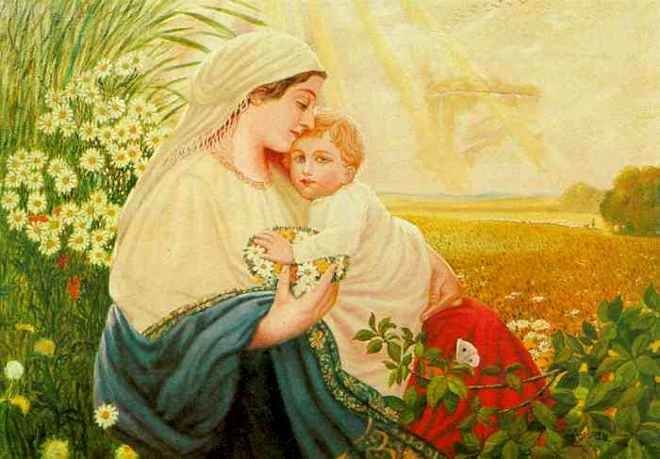 I've never been religious, but there is something holy and precious about parenthood. Right now, the people in charge of the system rip healthy children away from people like Rob Hoogland, and give them to HIV positive perverts like Wallace Wong, to do with as they please. I feel like a better writer could create ten moving and powerful speeches on just that one premise alone. I'll have to come back to this.
This next part is a bit of a segue into puberty blockers, which need to be their own piece, or even series.
In December, the [English] high court handed down the decision in Keira Bell's judicial review of the state's gender identity clinic, the Tavistock. It held that children of 16 and under were incapable of giving informed consent to puberty blockers.

In the judicial review hearing, the court asked the Tavistock why it had no long-term data on the outcomes for the children to whom they gave puberty blockers. It responded that that it had a 2011 study, but it was unpublished pending peer review.

The Tavistock then published the data the day after the High Court handed down its judgement, and not in a peer-reviewed journal.

The data confirmed that, between 2011-2020, a rapidly increasing and disproportionate number of girls were referred to the gender clinic with a diagnosis of "gender dysphoria."

The clinic had known for nine years that puberty blockers were both ineffective for psychological distress, and harmful to physical health. It chose to keep that information from patients, public, and apparently from the court itself.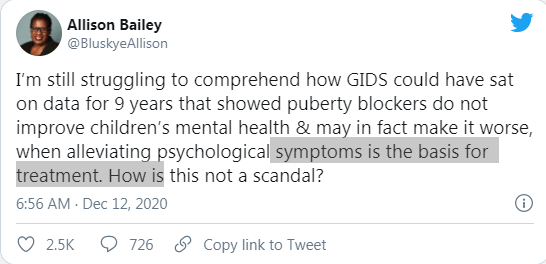 The court heard evidence that the Tavistock clinic gave children materials which said "as far as we are aware the blockers will not harm your physical or mental development."

The Tavistock's study into puberty blockers confirmed that the allegations of Keira Bell and Mrs. A were well-founded.

The study showed that of the 44 children given puberty blockers, only one did not progress to wrong-sex hormones. The Tavistock has claimed that the two "treatments" are not linked, and that taking blockers does not inevitably place children on the medical pathway to wrong-sex hormones and surgery. That claim has been disproven. Blockers are primers for surgery, with lifelong health impacts, not simply a benign "pause button." They cause long-term damage.

The study also found that medical experiments with puberty blockers did not improve the children's mental health. In fact, the children on puberty blockers felt worse on taking them.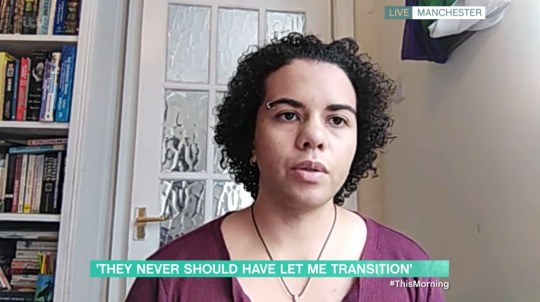 There's no such thing as "puberty blockers." That is simply their terminology for hormonal mutilation. This "treatment," causes harm to children, and leaves them sterilized.
The children given blockers also lost critical bone density and height which they can never recover, leaving them vulnerable to osteoporosis and broken bones.

The study was nine years late, in which time thousands of children were primed for "gender affirmation" surgeries, and lumbered with iatrogenic osteoporosis and stunted growth.

All of this begs the question of why Justin Trudeau and Minster David Lametti continue to push Bill C16, knowing full well where it leads: destroying the health of vulnerable children for the sake of a delusion.
Yeah good thing we've got the Conservatives fighting really hard against this. Got to get those –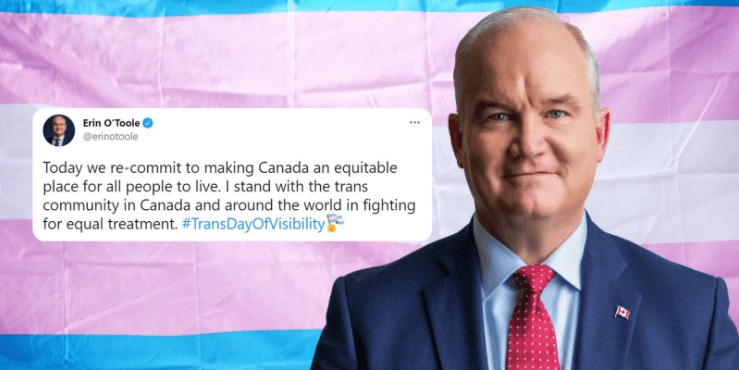 Right, sorry, my bad. Anyway, back to Rob Hoogland. This is for his first jailing for speaking out against his child being mutilated.
The court found him in contempt of previous orders which sought to restrain his speech with regard to the medical and social gender transition of his child by medical and legal authorities. The father opposes this process on the grounds that it is causing irreversible physical and psychological harm to his child.

This process of seeking to defend his child from iatrogenic medical harm—ordinarily something we would associate with positive parenting—has been characterised as "family violence" and harassment by the court and by the child's trans rights activist legal advisers.

On March 16, the father surrendered to the court to be arrested for a hearing on a criminal charge of contempt of court. He was found to be in contempt and remanded to North Fraser Remand prison.

The father's lawyer, Carey Linde, made representations that the father "is not a criminal." Linde said the father is "a working class postman. He is in a labor union." Linde said that, by making this a criminal matter, Attorney General David Eby "is persecuting [the father] plain and simple."
The real shock is not that the NDP's Attorney General, David Eby, looks like that. The real shock is that he appears to have a wife and two children.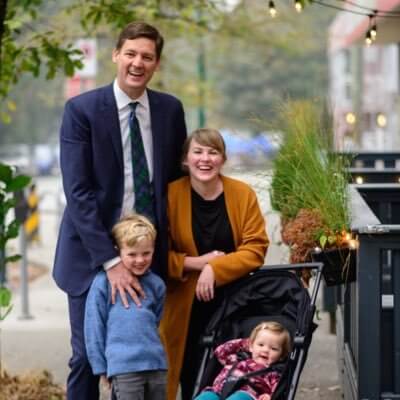 It's possible that it's his beard, but who knows. He could be another sociopathic child abuser like that crazy prize-cat child tranny doctor guy.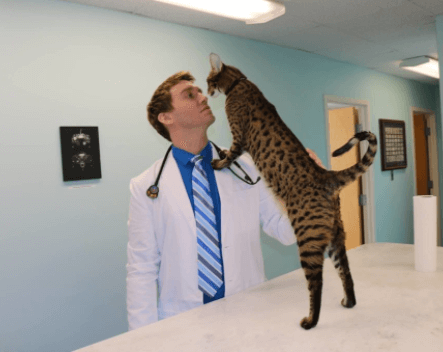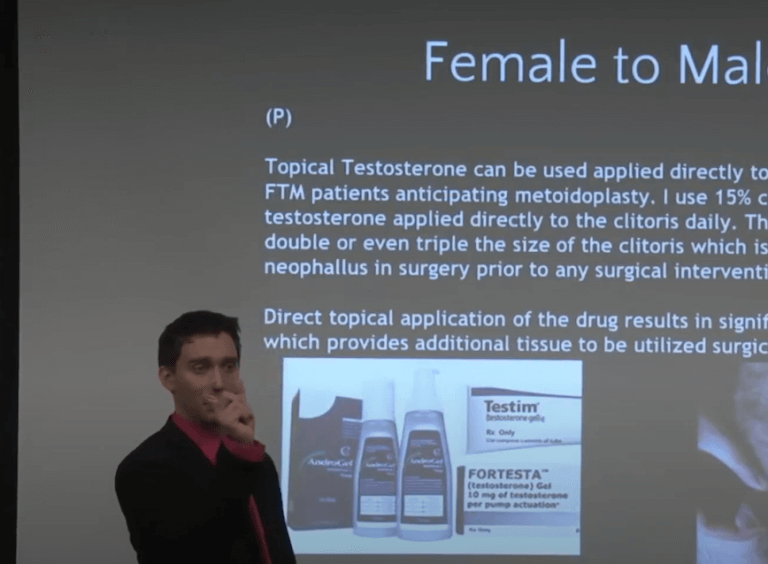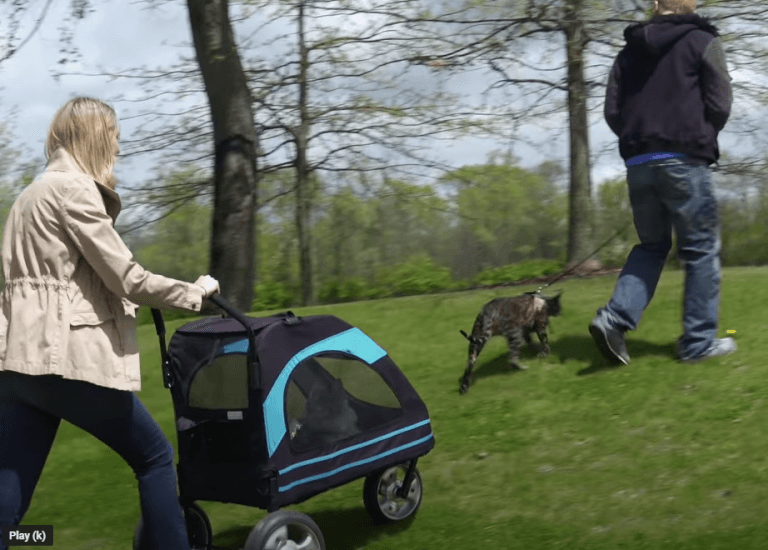 Boy that guy was all kinds of fucked up. But he had a wife, so it's possible to get heterosexuals doing this kind of thing, if they're sociopathic enough.
The father will be remanded on bail until what the court, and the Attorney General for British Columbia, call a "trial" listed for five days starting on April 12, 2021, even though those dates are family—not criminal—proceedings.

Ordinarily, in a family case, such a listing would be referred to as a hearing, and any contempt issues would be treated as a civil—not criminal—matter.

The judge admonished the father for not removing his name from his GoGetFunding page, where he raises money for legal fees. The court found that the GoGetFunding page breached a court order that said that no one must to know who he is.

The judge cautioned him that if the page was not corrected by the April 12, it would count against him. However, the judge then denied a request for the father to have two days release on bail to fix the page, and to alter other sites, from his home computer before he returned to jail.
I think by this time his case had been transitioned from Francesca Marzari to Michael Tammen. He's this cunt.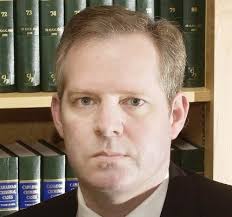 The child's mother apparently caved to pressure to go along with the process, while the father attempted to halt the process, seeking mental health-based alternatives as opposed to drugs.

Although he was ordered by the court not to speak publicly about the medical and legal authorities allowing the gender transition of his child, the father—in desperation—told his story to anyone who would listen to him.

When admonished by the court in a hearing in February 2020, the father said "the reason I do it, or did it, is because I am taking the best interests of my child at heart."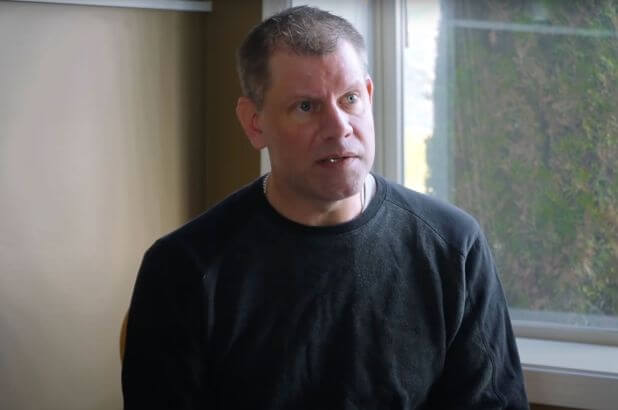 I'm only breaking this up to remind you that we lack the vocabulary to describe this. A man was ordered by either "Justice" Francesca Marzari or "Justice" Michael Tammen to not to talk about the abuse of his child. This was done to protect the child.  
Go read the above paragraph a few times to make sure you understand it properly.
The judge warned the father that further breaches of court orders would likely result in the child's lawyers citing him for contempt. The father made the decision to continue publicly to protest the drugging of his child, with the knowledge that he might lose his liberty, and become a prisoner of conscience, which has now come to pass.

Citizen journalists who helped the father to tell his story to the public were threatened by the child's legal representatives with contempt of court proceedings, and compelled to remove their interviews from online platforms.

Brandon Showalter, reporting in March 2020, wrote that "in court proceedings last week, it emerged that attorneys for the trans-identified teenager were not acting under the direction of their client, according to LifeSite News. The biological female teen has been receiving testosterone injections for the past few months, against the wishes of her father."

The journalist in question, Laura Lynn Thompson, tweeted that it was "an honour to stand against the most insidious assault on our children's identity in the history of our nation."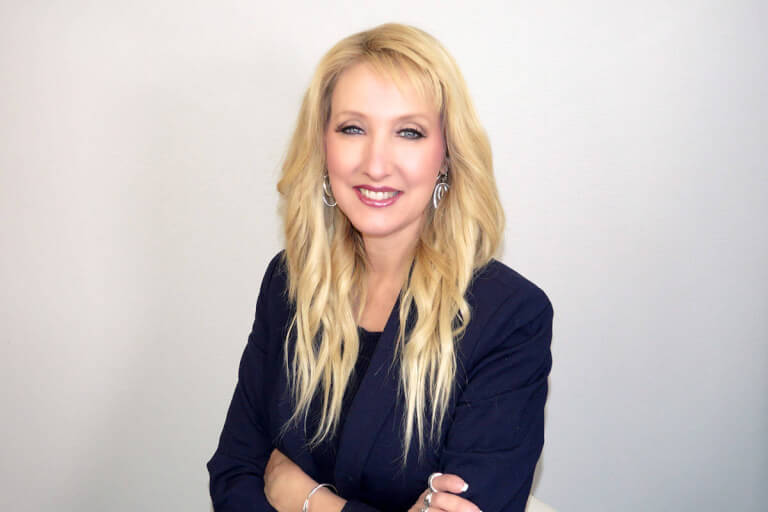 If you're wondering what the deal is with Laura Lynn-Tyler, think Christian Boomercon. She ran for office with the PPC, and did pretty well against NDP leader Jagmeet Singh in the debate, because it happened to be that riding. 
In this case the source material is so overwhelmingly in our favour just getting this out to the public is all that is needed. Nothing else is required, the subject matter is the criticism. Good job to Laura for doing this, although I understand that she had to take down the videos when the court ordered her to.
And with that, we're finally at the trial that I attended. This was when InJustice Michael Tammen brought down the hammer against the Uppity Peasant Rob Hoogland, the postal worker who had dared try to save his child from child abuse. But this article is too long, and writing this stuff takes forever for me, because I need to get up every five minutes and pace around for a while, so I'll finish it up tomorrow.