FARGO — The Red Raven Espresso Parlor is on the hunt for a new location.

The business announced their need to move out of their current location at 916 Main Ave. via Facebook Friday, June 17.

The move is borne out of necessity as the Red Raven wrote that the owner of the building has leased their space to a new tenant. According to the post, the Red Raven has 30 days to vacate their location. "Yesterday morning, we received news that our landlord has rented our building to a new tenant and that we have 30 days to be out of the space," the business wrote. "After all the time, energy, and love that has gone into this space it has been devastating news to all of us."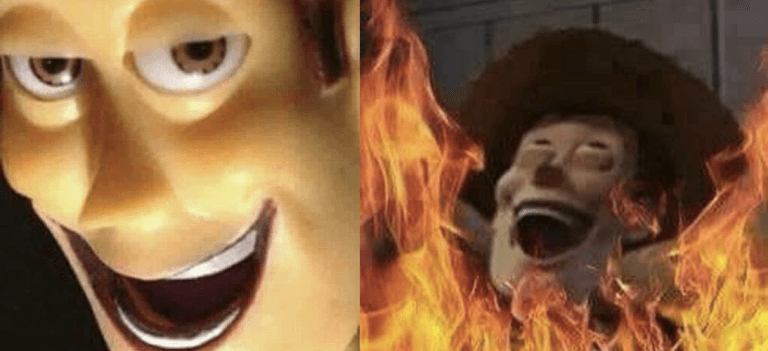 In their Facebook post there is no mention of them failing to make rent. It's possible that this is the reason why they got kicked out, but it's also likely that their landlords took one look at this disgusting anti-White filth and decided that they could go fuck themselves.
According to city records , the building is owned by John P. and Jennifer Albrect of Albrecht Enterprises. There was no answer at the number listed for Albrecht Enterprises Friday afternoon.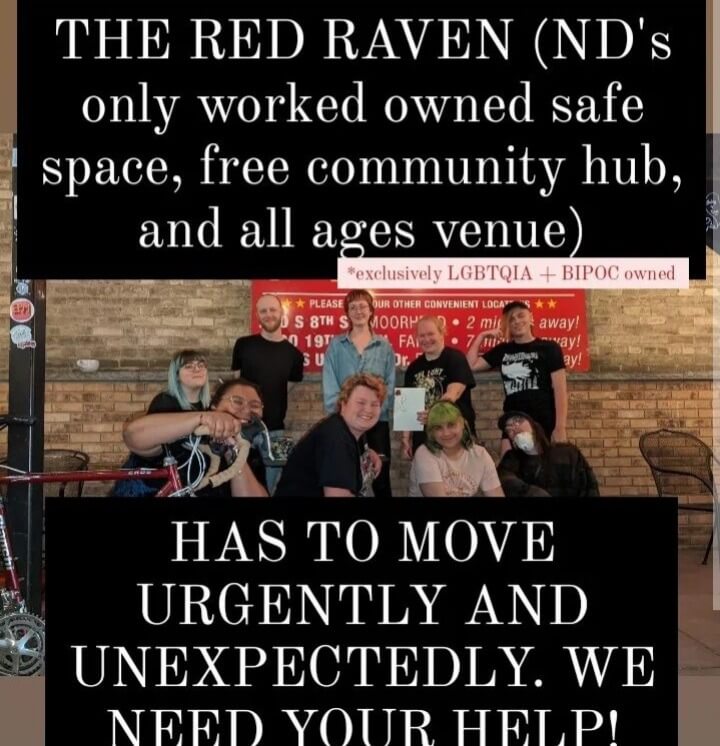 Jazzhands said something on the most recent FTN that should be amplified. Antifas are anti-social losers who suffer from the delusion that if they go out there and whine about muh natzees then normal people will support them. In fact, the opposite is true.
Anything we do that draws antifa is a win, because they are so viscerally repulsive. The featured image for this article, found at the top of the page, shows Der Untermensch in as it is. And if we zoom in on their own picture of themselves we see the following.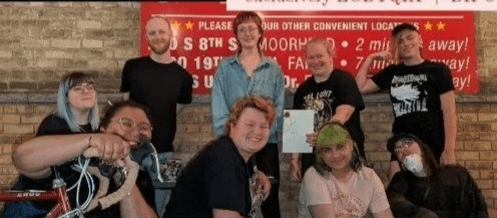 If antifa didn't exist, we would have to create them. Anytime we can show them to be our opposition we automatically win in the eyes of the public. And to have these spiteful mutants come out to gloat about the murder of Jupiter Paulsen is disgusting and indefensible not just in the eyes of the Adolf-Enjoyers, but everyone who isn't a disgusting anti-White tranny pedo freak.
I loved the video that NJP put out after Fargo, but if I had one criticism it would be that there wasn't enough antifa. I understand that Jupiter Paulsen and her family deserve something more tasteful than these shrieking mutants, but putting out a separate video of most of the encounter with these disgusting anti-White losers is the best advertisement for the NJP that we could possibly come up with. Although the posters NJP Propaganda Dispensary creates come pretty close.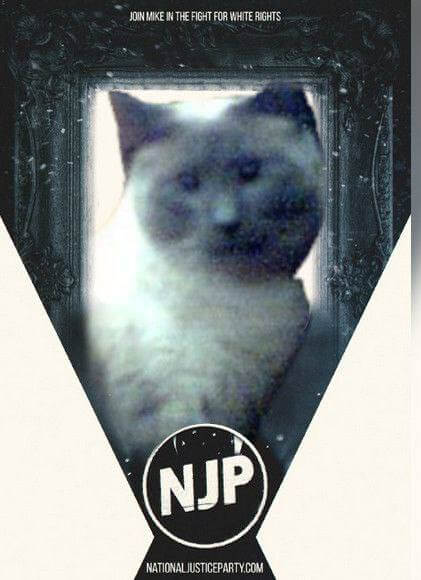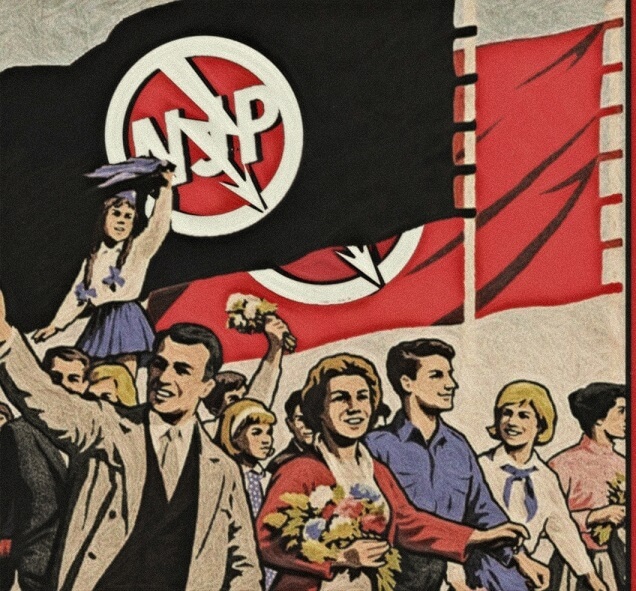 According to the post, the Red Raven is employee-owned exclusively by LGBTQIA and minority individuals. In the post, the Red Raven criticized North Dakota as being unwelcoming to such individuals. "The opposition this state has towards certain people's existence means spaces like ours MUST exist," the Red Raven wrote. "To the unconventional, to those who love and feel, to the abandoned: we are not leaving you in this state without a place like ours. We understand ourselves to be important and the neighborhood lives within our motivations as well as what people have put into the space by believing their passions matter."

Anjali Karna, a worker at Red Raven, told The Forum that the plan is to close "for a little while" over the summer with the intention of building elsewhere. Where that location will be remains to be determined, but the goal is to stay in the downtown area, either in Fargo in Moorhead, Karna said. Karna described Red Raven as a "DIY shop", meaning it'll be "pretty easy" to transfer from one location to another.
Such a shame that queer mystery meat spaces like Red Raven Espresso Parlor are not going to be existing for this summer, and will potentially be gone for good. 
The post requested donations via PayPal or Venmo to assist in the search for a new location.
It also shows how fake these anti-White perverts mythical fight against capitalists truly is. They've still got PayPal and Venmo accounts in 2022. We had ours oven'd back in 2020 at the latest. These people LARP like they're bravely fighting against Mr. Moneybags, and they weren't even prepared for their landlord kicking them out, despite him giving them a 30 day notice.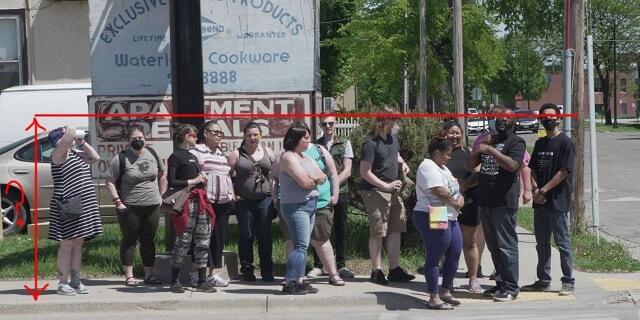 Guess they shouldn't have gone out in public and gloated about the murder of Jupiter Paulsen, as well as the racially motivated denial of justice to her family and the rest of the community. Credit to the NJP for bringing them out. The best disinfectant is sunlight.