A 26 year old man is in custody in Franklin County Prison after allegedly uploading and sharing at least 135 videos and pictures of child pornography. Brice Patric Ryschon Williams of Chambersburg is charged with 25 counts of felony class 2 child pornography and 18 counts of criminal use of a communications facility. His bail was set to $100,000, which he was unable to post.

That subpoena determined that the suspect's login IP address was at a home on Oxford Court in Chambersburg, PA as well as the subscriber's name. Emails of the subscribers were also listed, including one that presumably belonged to Brice Williams.

Subsequent subpoenas on the Ana D email address to Google regarding their Gmail account yielded IP addresses and recovery emails.

In July of 2020, NCMEC submitted another tip to the AG's office that 10 more sexually explicit child porn files were uploaded by the same user as before, Ana D. Inspection of these files confirmed that at least 9 of the 10 files depicted child pornography. 

On September 17, 2020 a search warrant was issued to Dropbox for the suspected account. Shortly after the warrant was issued another file of child pornography was uploaded to the service.

On October 23, 2020, the search warrant for the Dropbox account yielded 135 files, including the files previously tipped to the AG's office. In December of 2020, two more files of child pornography were uploaded to the same Dropbox with investigators confirming the validity of one.
So this Brice Williams, aka "Anastasia Diamond," is a disgusting pedophile. Let's see what else we can find out about his politics.
Pride Month may have ended, but for Brice Williams, who's also known as a drag queen named Anastasia Diamond, living life with pride, and encouraging others to do the same, happens 365 days a year.

Williams, who uses both masculine and feminine pronouns, is HIV medical case manager at Keystone Health Center in Chambersburg, but this month will join GLO Harrisburg, a center that offers a "safe space" for LGBTQ+ youth of color. There, he'll continue HIV/AIDS prevention and awareness work, while working with LGBTQ+ youth.
Literally the AIDS community. And they want access to your children.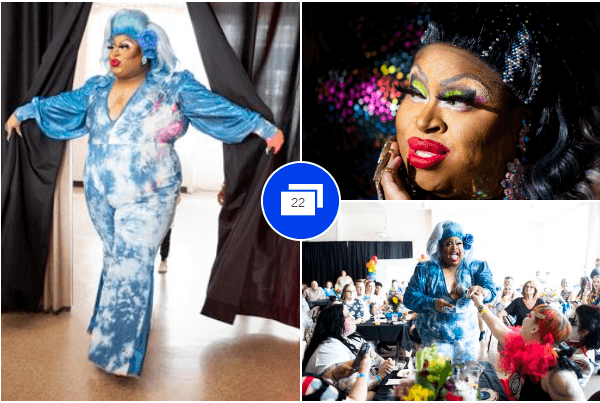 PennLive spoke with Williams, a.k.a. Anastasia Diamond, about serving the LGBTQ+ community around central Pennsylvania, working in HIV/AIDS prevention, representing both plus-sized Black drag queens and queer people of color, what true diversity and inclusivity look like, and how drag queens are pillars within LGBTQ+ communities. Here are excerpts of that conversation:
Does it look like a child getting raped while a disgusting pedophile groomer jerks his female penis? Because that's what true diversity and inclusivity looks like from a distance. 
I think the biggest problem that we're facing is just a great deal of bigotry and bigotry just in general.

There's bigotry from outside of the community where people hate us because we are Black. They hate us because we are queer. There's bigotry from within the queer community because people within our community hate us because of our color — the color of our skin.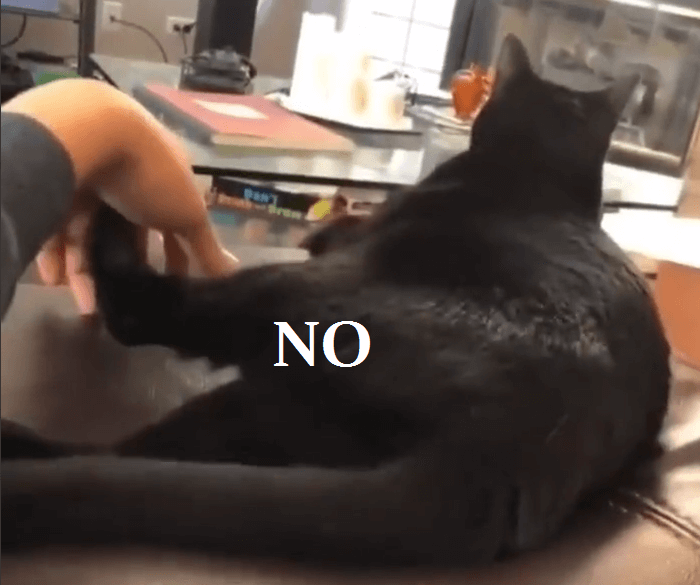 I'm pretty sure people hate you because you're a disgusting pedophile. And yes, it had a hand in some "non-discrimination ordinance." Because these people demand privilege.
I know whenever I spoke at the local Chambersburg borough council meeting where we were advocating for an [LGBTQ+] inclusive nondiscrimination ordinance, I had a lot of individuals I had touched … with my speech on my experiences.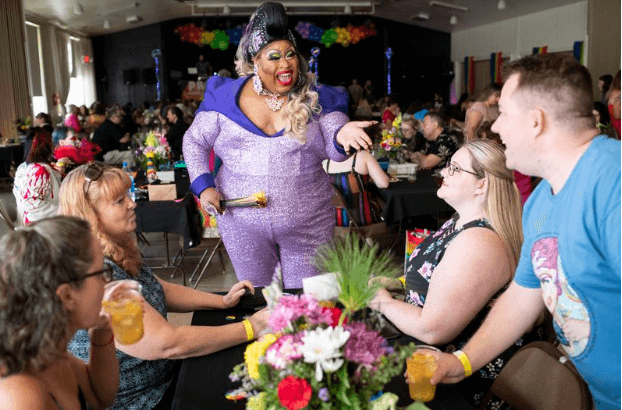 I'm sure this pedo touched a lot of children in a variety of different ways. Or at least wanted to.
But what good is a diversity inclusion committee if the chair of the committee is white and uneducated about queer issues or black issues or issues of people of color? What's the use of the committee if the committee is filled with white individuals. Where are your folks of color, where are your queer folks?

Williams also serves on a few LGBTQ+ committees in Chambersburg — including as a board member on Franklin County Coalition for Progress. The community organizer also serves on the Pride Franklin County Committee, and the United Way of Chambersburg's Diversity, Inclusion, and Equity Committee.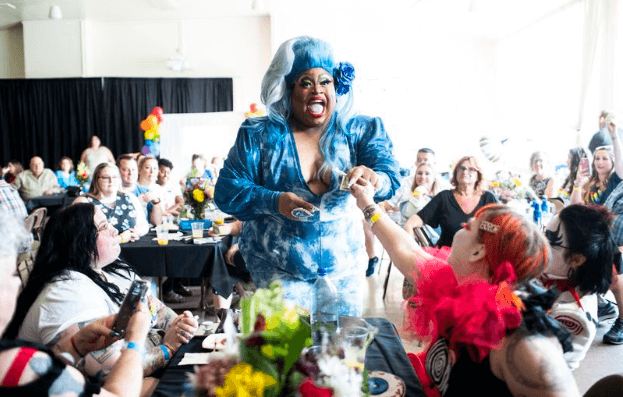 It's so crazy how I keep seeing this trend of these pedos not just being weird perverts, but also being super anti-White and generally anti-social in every single way. It's almost like they're spiteful mutants who have a hard-on for destroying society. And also young boys.