I'm in touch with a few parents here in BC who occasionally send me resources which I have turned into numerous articles. It's nice to have a direct line to the complete and utter groomer insanity going on in our schools these days. I was just thinking the other day that it had been too long since I had written about the local groomers, and, like clockwork, they delivered.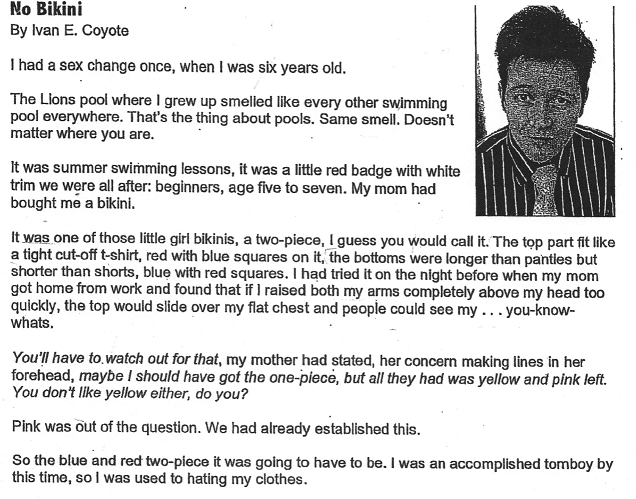 Above is a screencap of a small section of the story "No Bikini," written by one "Ivan E. Coyote," and aimed at fourteen year olds in grade nine. You can probably guess exactly who and what Ivan E. Coyote is, but just in case you're curious…
Ivan E. Coyote (born August 11, 1969) is a Canadian spoken word performer, writer, and LGBT advocate. Coyote has won many accolades for their collections of short stories, novels, and films. They also visit schools to tell stories and give writing workshops. [1] The CBC has called Coyote a "gender-bending author who loves telling stories and performing in front of a live audience."[2] Coyote is non-binary and uses singular they pronouns.[3] Many of Coyote's stories are about gender, identity, and social justice.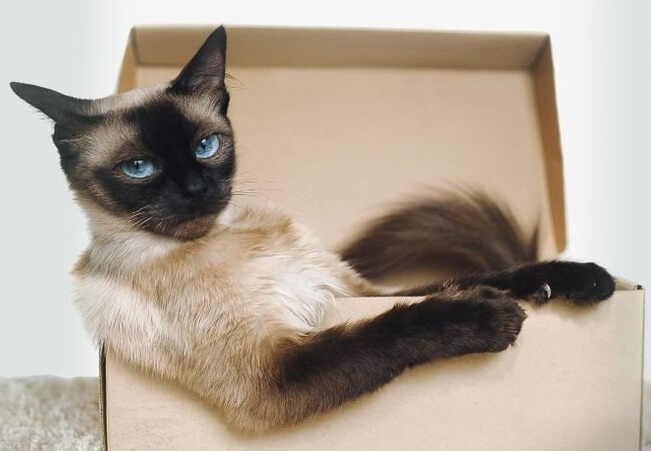 In case you felt the need to watch "they" in motion, here you are.
Ivan E. Coyote is one of these weirdos who is so weird looking that I honestly can't be sure if they're a woman trying to be a man, a man trying to be a woman, or some weird and as of yet unknown species trying to look human.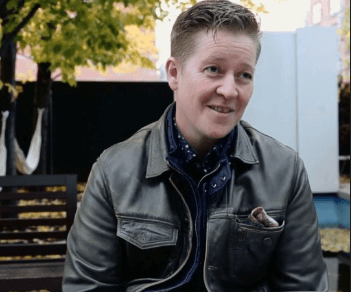 We all have our theories, but I think you get the picture. Below is the story "they" wrote, transcribed by me.
No Bikini

By Ivan E. Coyote

I had a sex change once, when I was six years old.

The Lions pool where I grew up smelled like every other swimming pool everywhere. That's the thing about pools. Same smell. Doesn't matter where you are.

It was summer swimming lessons, it was a little red badge with white trim we were all after: beginners, age five to seven. My mom had bought me a bikini.
Words cannot express my gratitude at this groomer being a sophomoric writer at best.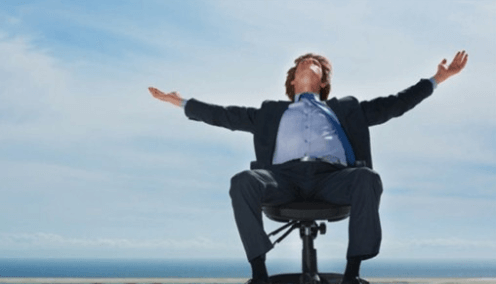 Just like with the Rangz of the Kangz series it's personally satisfying to see such terrible writing paired with Globo Homo politics. In the next paragraph we see "they" make the best of a bad situation, due to the shortage of periods on their keyboard.
It was one of those little girl bikinis, a two piece, I guess you would call it. The top part fit like a tight cut-off t-shirt, red with blue squares on it, the bottoms were longer than panties but shorter than shorts, blue with red squares.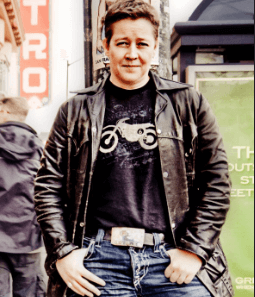 I've seen this pattern of behaviour before from these spiteful mutants, and this is far from the worst example. That would probably go to Becki of the UBC SJI, who ragequit at the thought of hitting the enter key.
I don't know if they are legitimately this terrible, or if they think it's some sort of own to the Cisheteronormative Straight White Male Patriarchy to use objectively incorrect grammar, but the important point is that this is being presented to children as if it's actually good writing that they should emulate.
I had tried it on the night before when my mom got home from work and found that if I raised both my arms completely above my head too quickly, the top would slide over my flat chest and people could see my … you-know-whats.

You'll have to watch out for that, my mother had stated, her concern making lines in her forehead, maybe I should have got the one-piece, but all they had was yellow and pink left. You don't like yellow either, do you?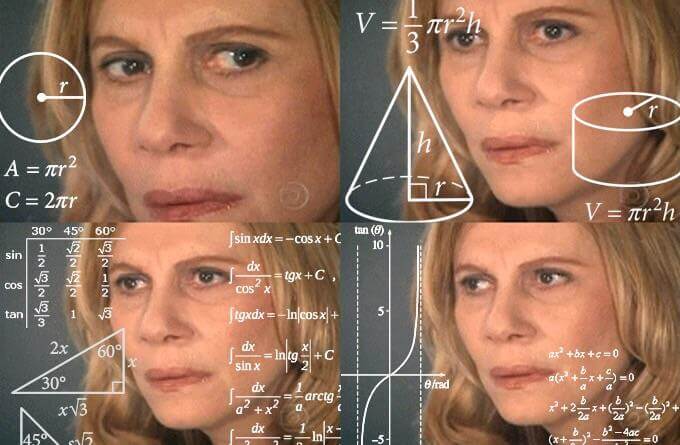 Look, I know I just spent the last two interludes hammering home on this, and I know this isn't gripping stuff to everyone, but the lack of proper grammar made the above paragraph incoherent to me on my first reading. Quotation marks are free, but apparently they're very rare in pervert land.
Pink was out of the question. We had already established this.

So the blue and red two-piece it was going to have to be. I was an accomplished tomboy by this time, so I was used to hating my clothes.

It was so easy, the first time, that it didn't even feel like a crime. I just didn't wear the top part. There were lots of little boys still getting changed with their mothers, and nobody noticed me slipping out of my brown cords and striped t-shirt, and padding, bare-chested, out to the poolside alone.

Our swimming instructor was broad-shouldered and walked with her toes pointing out. She was a human bullhorn, bellowing instructions to us and punctuating each sentence with sharp blasts on a silver whistle which hung about her bulging neck on a leather bootlace.

"Alright, beginners, everyone line up at the shallow end, boys here, girls here, come on come on come on, boys on the left, girls on the right."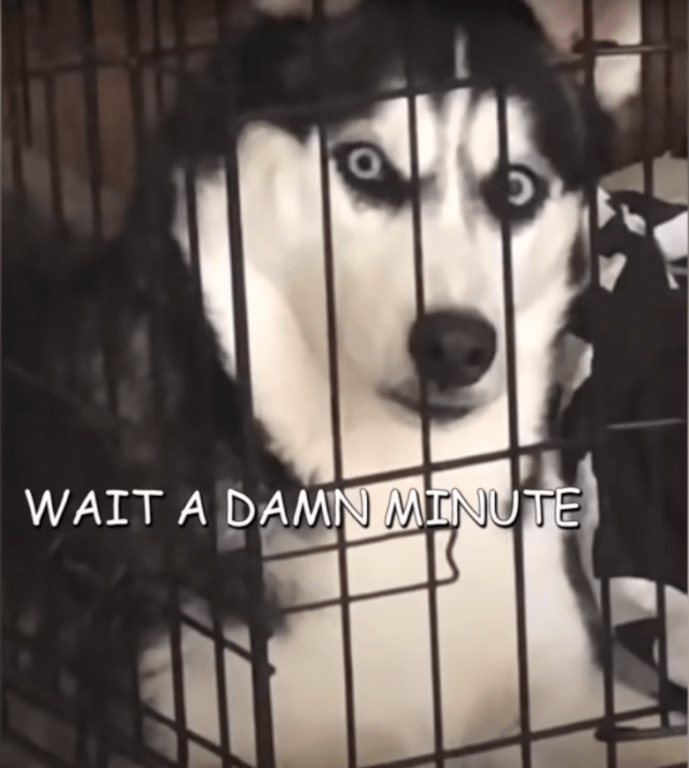 Does everyone see her suddenly remembering that quotation marks exist? I'm not trying to be autistic here, but this is an edited work, with many people ultimately responsible, and the writing is so poor that I'm struggling to stay focused on the grooming while my inner autist dies a quite death.
It was that simple, and it only got easier after that.

I wore my trunks under my pants and changed in the boys' room after the first day. The short form of the birth name my parents bestowed to me was androgynous enough to allow my charade to proceed through the entire six weeks of swimming lessons, six weeks of boyhood, six weeks of bliss.

It was easier not to be afraid of things, like diving boards and cannonballs and backstrokes, when nobody expected you to be afraid.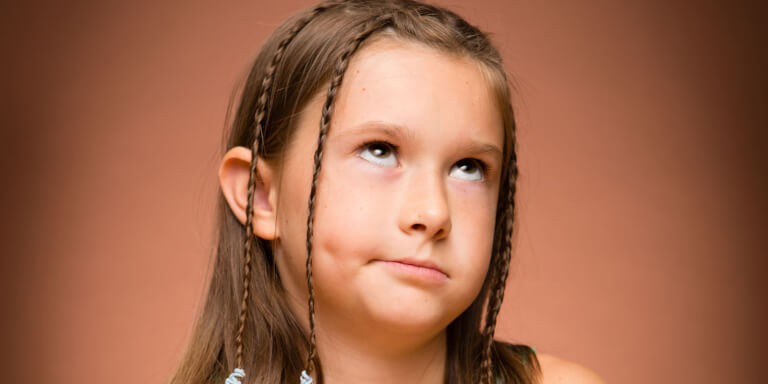 I can finally silence my inner Grammar Natzee for a minute and actually focus on the story itself. As is so often the case, the very same people decrying "toxic masculinity," on one hand immediately shill for this caricatured expression of masculinity… even though we're talking about six year old boys.
They do the same thing in reverse for women. The highest ideal for a woman is supposedly to work yourself to death in a traditionally masculine job, while not displaying the slightest hint of femininity. Unless we're talking about trannies, in which case a grotesque caricature of a woman is not simply appropriate, but stunning and brave.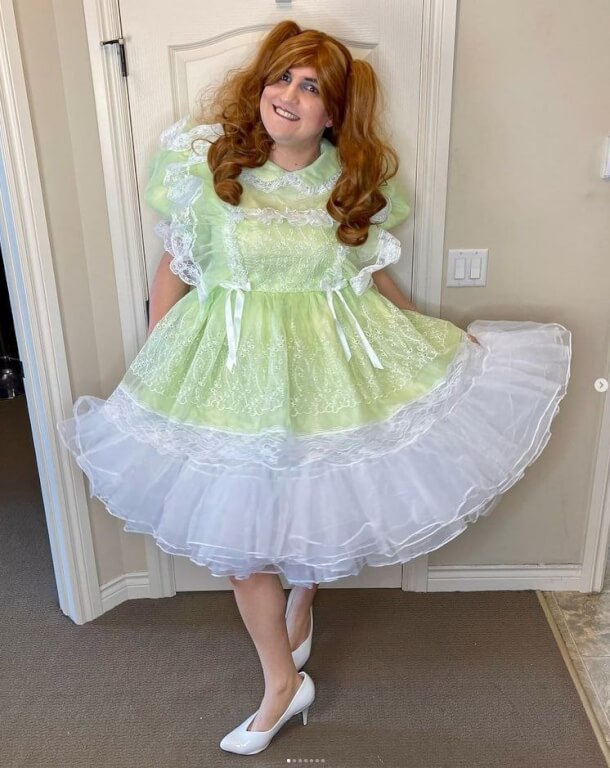 It was easier to jump into the deep end when you didn't have to worry about your top sliding up over your ears. I didn't have to be ashamed of my naked nipples, because I had not covered them up in the first place.

The water running over my shoulders and back felt simple, and natural, and good.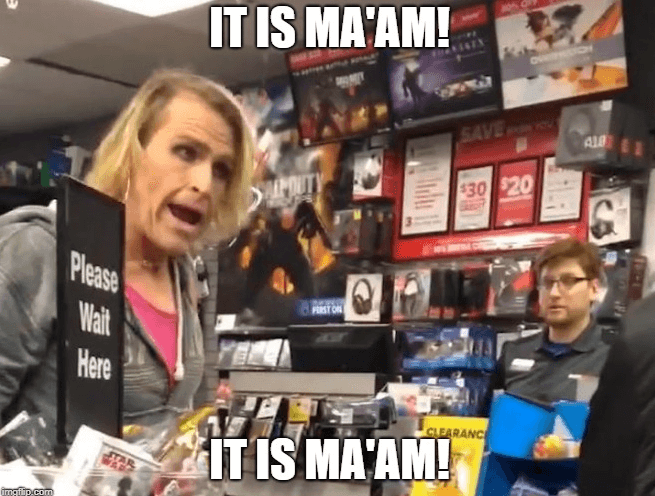 But they also do the complete opposite, and demand that you accept some 6'5 career criminal be a woman just because he says he is. And if you don't like it, you can suck her dick.
Six weeks lasts a long time when you are six years old, so in the beginning I guess I thought the summer would never really end, that grade two was still an age away. I guess I thought that swimming lessons would continue far enough into the future that I didn't need to worry about report card day.

Or maybe I didn't think at all.

"He is not afraid of water over his head?" my mom read aloud in the car on the way home. My dad was driving, eyes straight ahead on the road. "He can tread water without a flotation device?" Her eyes were narrow, and hard, and kept trying to catch mine in the rearview mirror. "Your son has successfully completely his beginner's and intermediate badges and is ready for his level one?"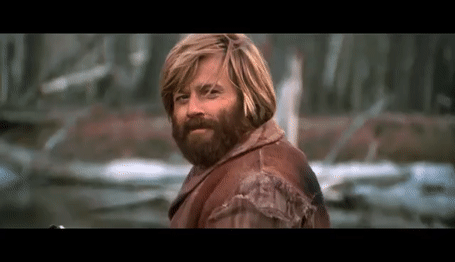 This mom sounds like a champ. Let's see where she takes it from here.
I stared at the toes of my sneakers and said nothing.

"Now excuse me, young lady, but would you like to explain to me just exactly what you have done here? How many people you have lied to? Have you been parading about all summer half naked?
I feel compelled to point out that she missed the closing quotation mark. This would be a failure if I did it, but understandable since I have no copy editor. But not only does she have an editor, this is presented to your kids as something really deep and important, and the entire cavalcade of shitty people responsible for this can't even be bothered.
How could I explain to her that it wasn't what I had done, but what I didn't do? That I hadn't lied, because no one asked? And that I had never, not once, felt naked.

"I can't believe you. You can't be trusted with a two-piece."

I said nothing all the way home. There was nothing to say. She was right. I couldn't be trusted with a two-piece. Not then, and not now.
Wait, so you're telling me that this…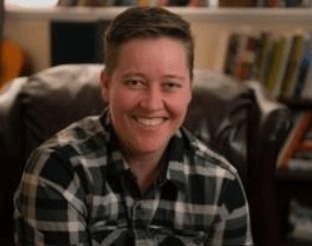 Can't be trusted to not walk around half naked at the pool?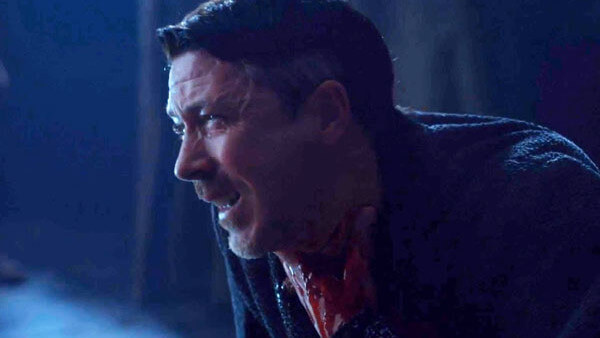 I'll just be going ahead and ripping my eyeballs out if that happens in my general vicinity.
This story is reprinted with permission from "Close to Spider Man," published by Arsenal Pulp Press in 2005. A short film version can be found at link.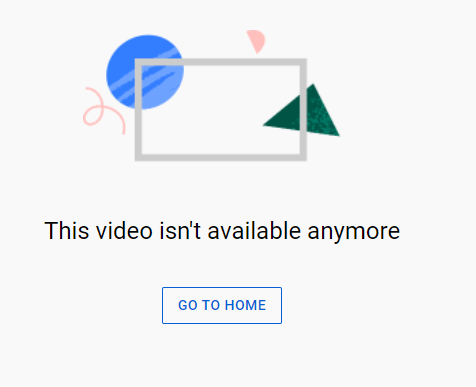 That link doesn't actually work, which is a crying shame. I would have enjoyed watching it in motion, but it says that the YouTube channel responsible for that video was terminated. Either that's because those responsible for this garbage closed it themselves, or they were such absurdly over the top groomers that YouTube had to step in and save them from themselves.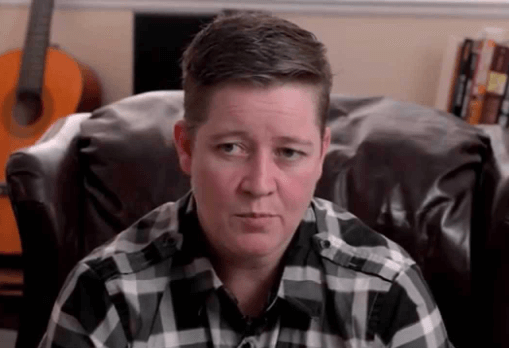 Either way, other than normalizing the idea of getting sex changes, it's not even clear to me what the purpose of that story was. We've got some flat chested girl who found wearing female swimsuits inconvenient, so she pretended to be a boy. This then gets reframed as her having a sex change, which she is then horribly oppressed for by uncaring and cruel cisnormative society.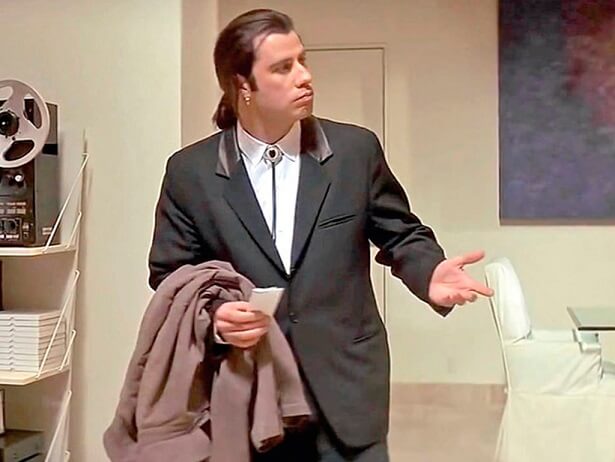 I guess the point is to take the ninth grade audience on a babystep by babystep journey to cutting their dicks/breasts off. And you have to start that process with something relatively innocuous to begin with.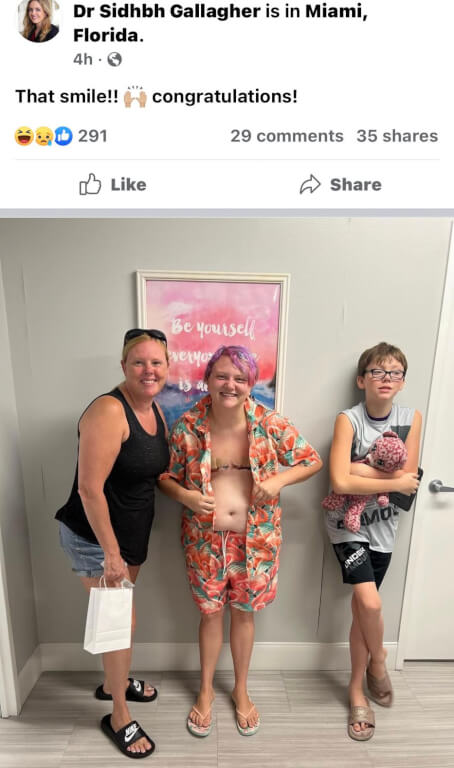 Or maybe the mentally ill perverts in charge of the school curriculum legitimately think that this grammatical horrorshow is legitimately great writing. It's hard to get a read on what goes on in the minds of these types.