I honestly didn't know that the NJP had a twatter account. They kept things pretty low key, and didn't tweet much. I also never spent much time on twatter, our account is still up as of time of writing, so maybe they were more prolific than I thought, but looking at the replies I can find to them all they did was post articles from nationaljusticeparty.com.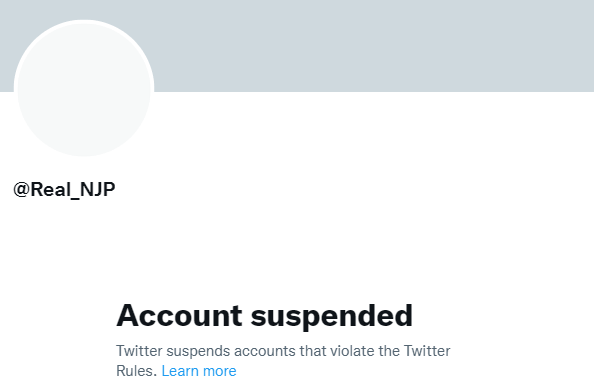 I guess we'll never know their twatter habits, since Elon "nuke Mars" Musk is, to borrow a term from Jazz'nds, a thin-skinned kippah licking faggot. The ADL wanted NJP gone, and now it's gone.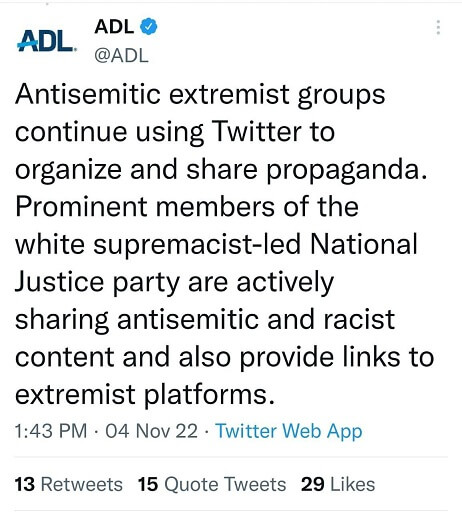 I guess that's what happens when you buy a site for $44 billion. You find out that it's still owned by the ADL.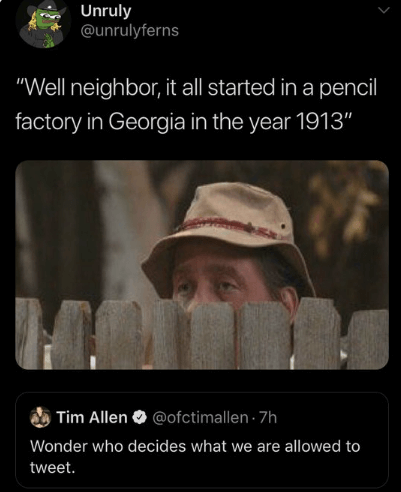 There are some spicy accounts left. How long that will last is doubtful. Other similar spicy shitposters have received the axe.
Just like before, the only real criteria to getting banned is being politically effective. If you're politically serious, and I don't mean a Republican Party booster but actually serious, you will be holocausted quite quickly. If you are a shitpoaster, they might allow you more time on there, but eventually as you get bigger you'll be gone as well.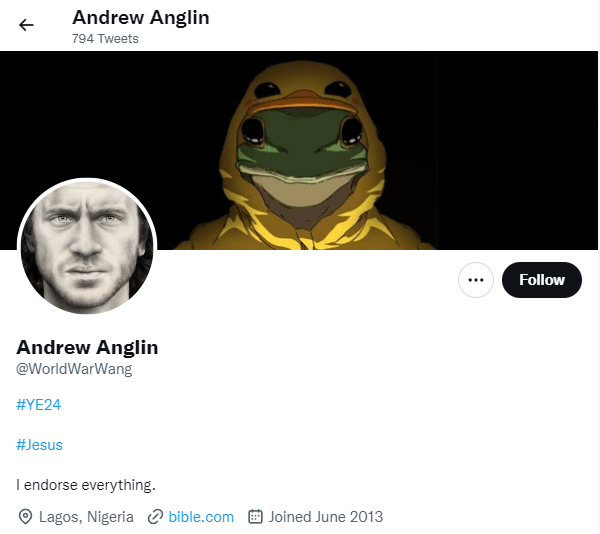 Biological failure Andrew Anglin remains on twatter. Now that he's officially less censored than TRS/NJP I'm sure he'll be immediately denouncing himself as a fed for not being censored. Any minute now.
Although in fairness I can't see him avoiding the oven. I'll check back in a month. If he's still here than we'll see that all his Harvey Weinstein defending paid off for the little guy.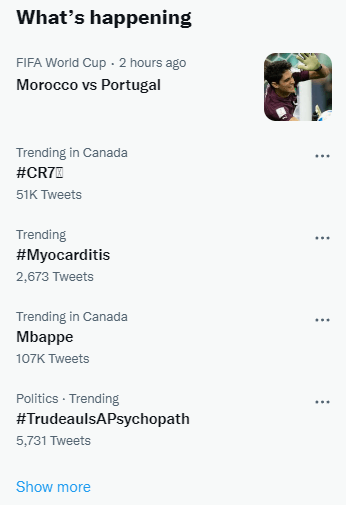 We're long past #thenoticing trending. Twatter is back to being the boring old worthless twatter of years past. "Mbappe" and "CR7" are names of two soccer players, and we see them trending right alongside "TURDeau baaaaaad" and "muh vaxxx segregation" QAnon tier garbage.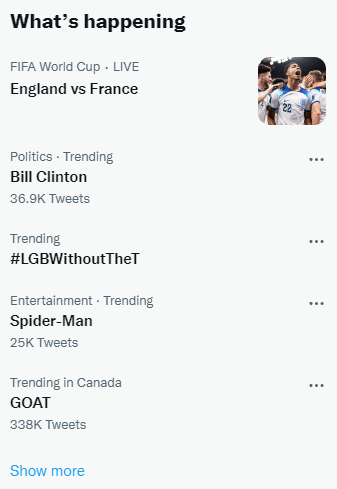 Refreshing the page we see more Sportsball stuff, ultra kosher-servatism, and Marvel bug creature product consumption. This is what Elon Musk paid $44 billion for.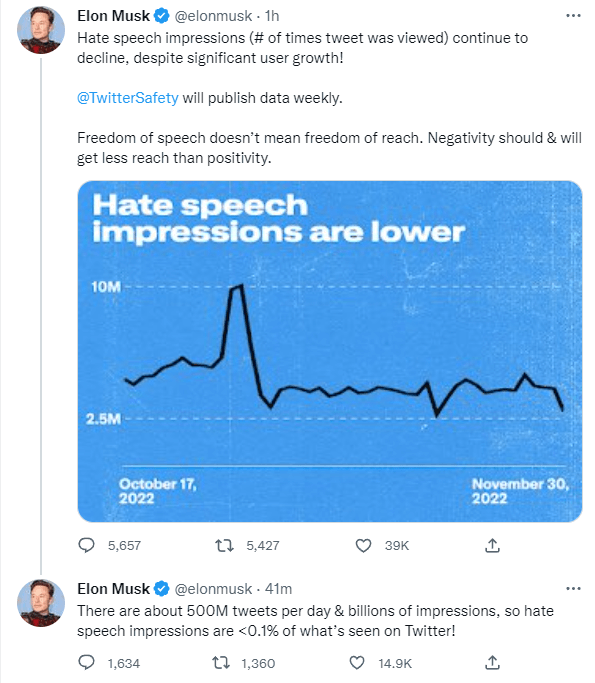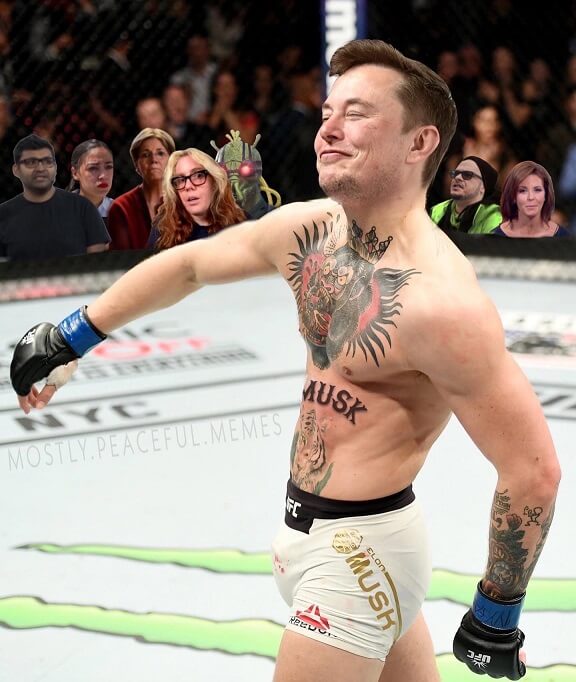 Boy am I ever glad I never took getting big on twatter seriously in this regime of mass censorship.