For the backstory on the Gabriel "Zeiger" Sohier Chaput situation go here.
A 36-year-old Montreal man was found guilty Monday of wilfully promoting hatred against Jews in a 2017 article he wrote for a neo-Nazi website.

Quebec court Judge Manlio Del Negro ruled that Gabriel Sohier Chaput intended to promote hate against Jewish people in the article published by the Daily Stormer. The judge ordered that Sohier Chaput be taken into custody, describing him as someone "extremely dangerous" to the public.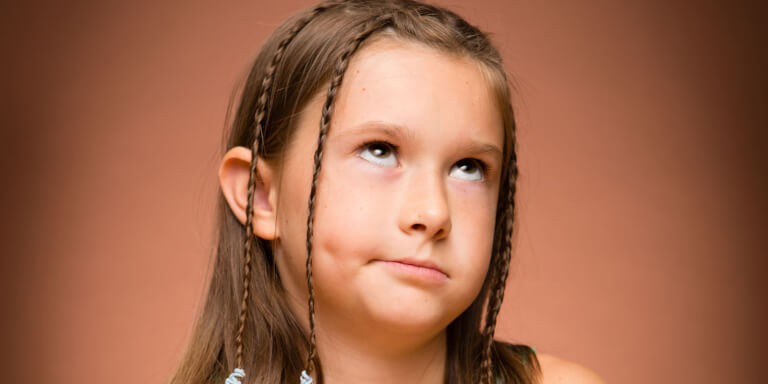 Oh STFU you fucking faggot. Gabriel Sohier Chaput is obviously not a danger to the public, you cunt. He's not on trial for violently assaulting anyone, and I'd be willing to bet that "justice" Manlio Del Negro has had actual gang members in his courtroom before that he treated with kid gloves, despite them being real dangers to society.
In his ruling, Del Negro found that Sohier Chaput "actively promoted the detestation of people of the Jewish faith. Not only did he foment hate, he encouraged his readers to act."

The article, one of more than 800 that Sohier Chaput wrote for the site, contained an ethnic slur against Chinese people in the title and referred to neo-Nazis "triggering" Jews.

Del Negro rejected the accused's claim that some of the article's more inflammatory slurs, including a reference to a Holocaust survivor as an "oven dodger," were written by someone else. The judge noted that Sohier Chaput, who wrote under the name "Zeiger," had never attempted to distance himself from the article until his trial.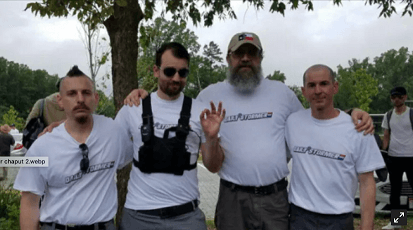 I'm not going to rehash what I said in my first piece. Chaput is the victim here, and none of his behaviour changes that. Having said that, for the love of God stop doing this "I was just kidding," argument unless it is undeniable that you were making jokes. Similarly, don't do the whole "technically you can't prove that I wrote that," bit. It makes you look weak and guilty, and while a lawyer may tell you it's the best way to defend yourself according to the law, you are being politically persecuted and not legally prosecuted. You must defend yourself politically and that means owning your words.
"The court believes that the explanations he provided are specious, insincere, opportunistic, misleading, far-fetched and implausible," Del Negro said, frequently looking up from his written ruling to fix Sohier Chaput in his gaze.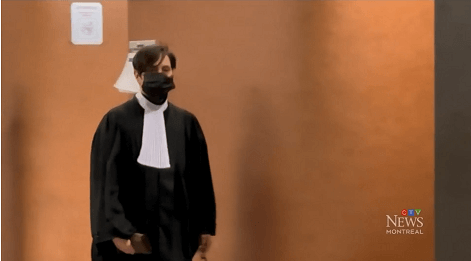 I think this is either Judge Manlio Del Negro or the prosecution. It's nearly impossible to get pictures of judges and prosecutors in this country.
"The victims of the Holocaust, Jews and other groups, as well as the victims of other genocides perpetuated in history, as well as their families, deserve to be left in peace," Del Negro said. "Seventy seven years after the end of World War II, to persist in trivializing the role that Nazism played in regards to the Jews during the Holocaust and to continue to target them is deeply shocking."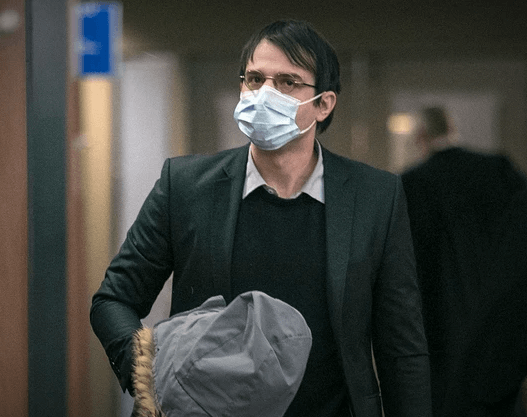 Judges, like celebrities, are on the casting couch. Judges in the highest office are political appointees. They know damn well which circumcised starfish penises to suck to move up in the world, and that means denying justice to Goys like Gabriel Chaput.
Defence lawyer Helene Poussard questioned the judge about the immediate detention of her client, noting that people found guilty are usually not detained while awaiting sentencing, even in more serious matters, adding that Sohier Chaput has obeyed his conditions since 2017.

Del Negro said his crime is "counter to the values of our society" and that he could flee, hide behind a pseudonym and continue to spread hate.

Poussard then asked if her client was being detained because she had filed a formal complaint about the judge's conduct. Del Negro said he would not answer that question. Sohier Chaput was then handcuffed and taken into the prisoner's box.

Del Negro said he will decide Monday afternoon whether Sohier Chaput remains detained while he awaits sentencing.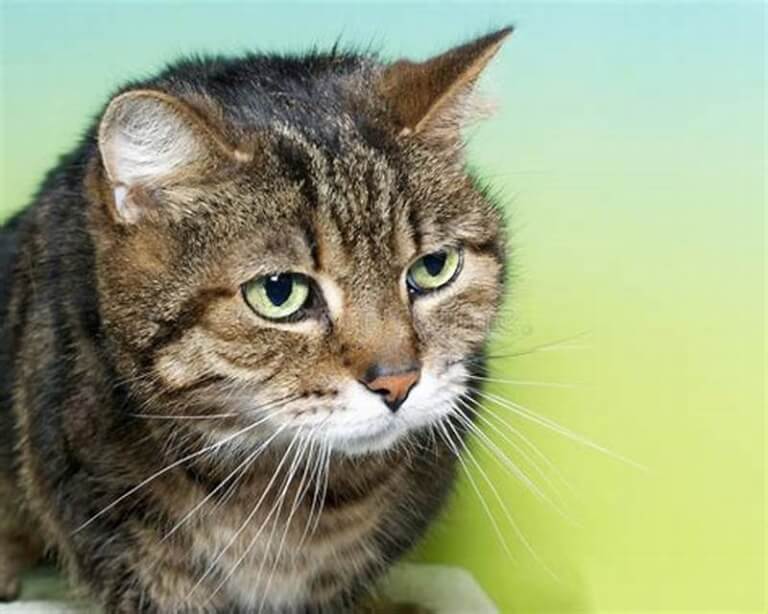 I take back a bit of what I said about his defense lawyer, Helene Poussard. Filing formal complaints against the judge is something you should be doing constantly in these kinds of cases, because it will be deserved ten times over. If she did this once, then she probably should have done this a hundred times.
I'm getting flashbacks to the Rob Hoogland trial. "Justice" Michael Tammen went on a forty five minute rant about "our democracy." Finally he argued that, since Hoogland knew the max allowable punishment for speaking out was forty five days, and yet got uppity about the child sterilization anyway, Tammen was entitled to give him 180 days just cause. Because, you know, our value and our democracy are at stake here. We have to be able to give out arbitrary punishments.
The prosecution held that the link between Nazism and the Holocaust and the fact that the Nazi regime engaged in the continuous persecution of Jews, including the murder of millions, was an accepted fact — eventually providing citations for those claims in encyclopedias.

The defence argued many of those facts needed to be demonstrated by calling an expert witness.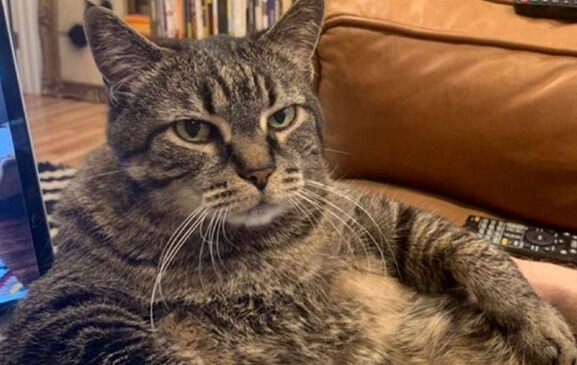 I'm not sure if his defense lawyer was dumb or malicious, but she was honestly arguing that the lampshadocaust happened, but that Natzees weren't responsible. Or at least Natzee ideology wasn't responsible. She was the real life version of the UNESCO conspiracytard, only arguing this in court and not in the BitChute comment section.
Del Negro sided with the prosecution and ruled that the link between Nazi ideology and the murder of millions of Jews during the Second World War is so notorious and uncontestable that it is not subject to debate between reasonable people.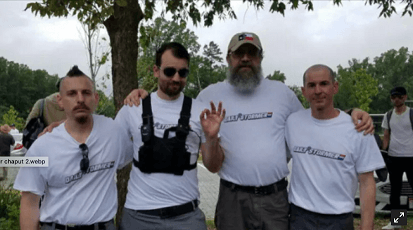 Gabriel "Zeiger" Chaput wrote at least 800 articles for The Daily Stormer up through 2017. He was the second most prolific writer they had, only after Andrew Anglin himself. I've said quite a few negative things about that spiteful mutant before, but surely he's sticking up for Gabriel, right?
Hopping on over to his uncensored twatter account and we see him constantly going on about Michael Jackson and Steven Crowder.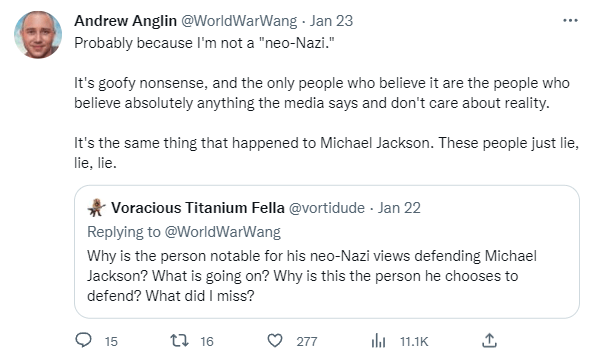 The guy has an addiction to tweeting, so I had to stop after I scrolled back a few days worth of tweets. There is no mention of Zeiger anywhere.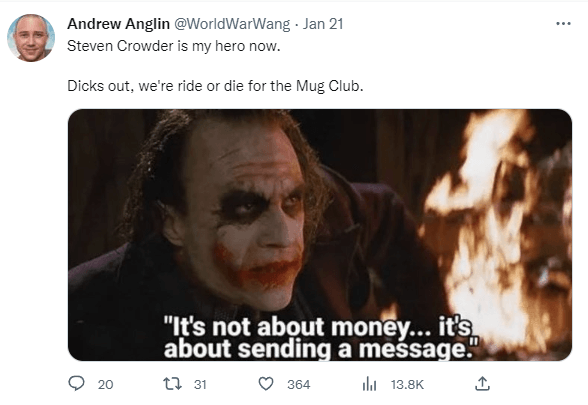 But that's probably just because he mentioned him earlier.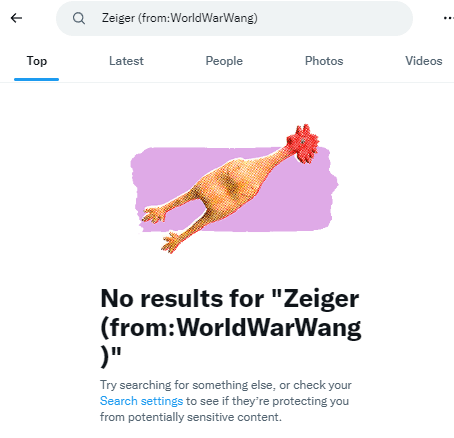 Well you see actually no. Searching "Zeiger," gives you no results from his account.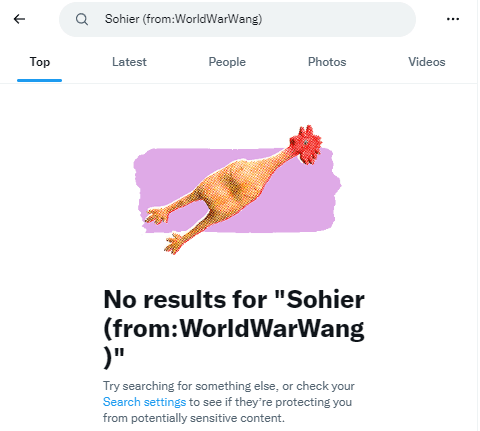 The same is true for Sohier, Chaput, and Gabriel. He has well and truly never mentioned the guy one time.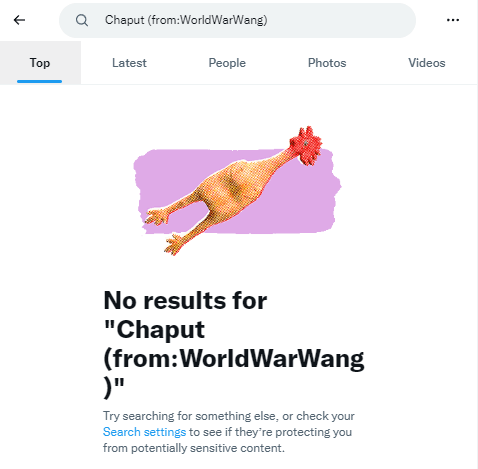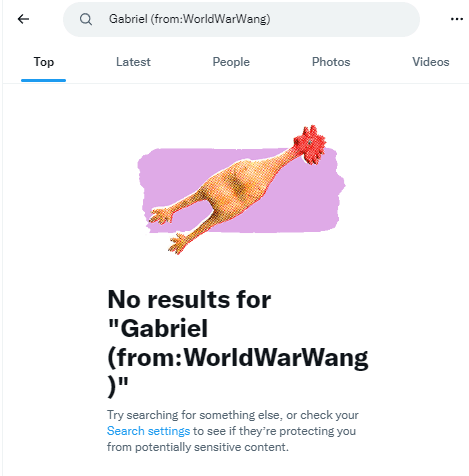 But this was a major news story, covered by all the typical propagandists. Surely, Anglin has covered the legal oppression of one of his top guys.

I ctrl + f'd "chaput," sure that I would get at least something. I'm not even saying that, I thought that he would at least make a small mention of the guy.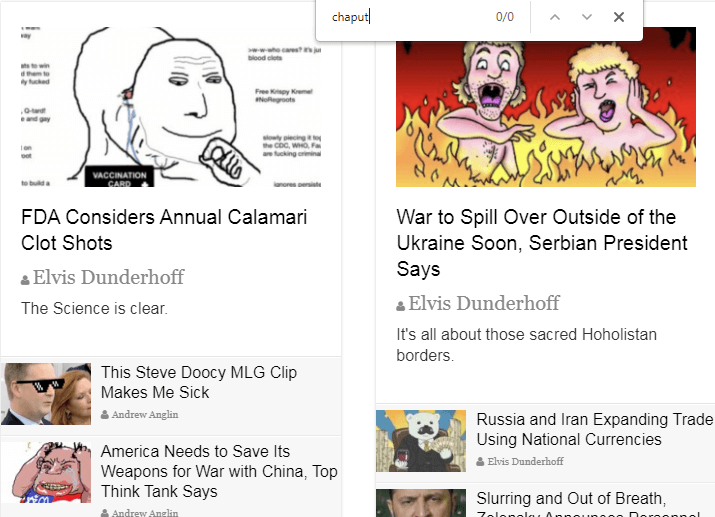 But no. Searching "zeiger" gives us no results either. And scrolling up and down the page shows the typical drudge of the modern Stormer. 

The very top of the page is him celebrating one of the most duplicitous, backstabbing weasel creatures on the Earth being uncensored. One day prior, his former productive and hard working contributor, Zeiger, gets thrown into jail for up to two years. And the spiteful little mutant is silent as the grave.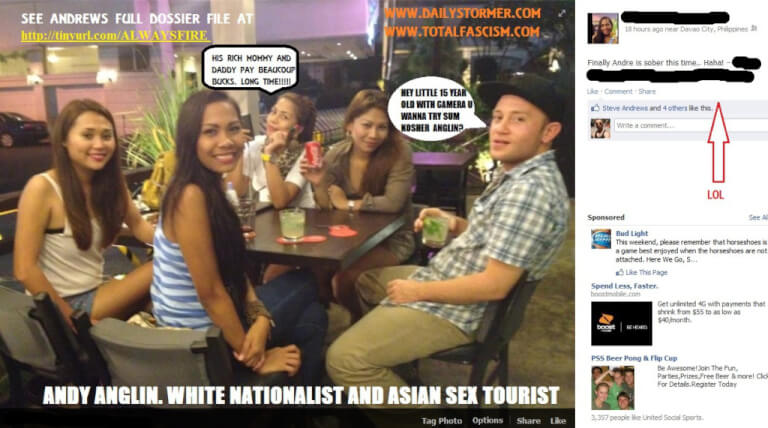 Even I am amazed at what a disgusting piece of shit Andrew Anglin is.
UPDATE: A commenter on Telegram managed to find a picture of Judge Del Negro.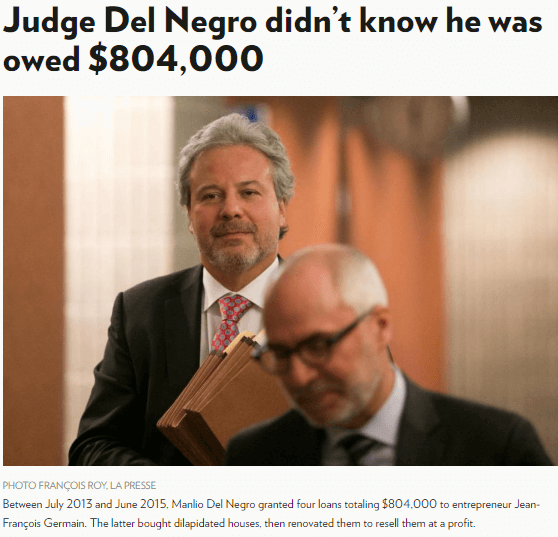 Judge Manlio Del Negro defended himself before the Judicial Council's Inquiry Committee on Friday of having carried out commercial private lending activities after his appointment to the bench in March 2017. It is to his "great surprise" that he discovered that a man still technically owed him $804,000 in loans secured by mortgages.
Who hasn't forgotten that they're owed almost a million dollars. Happens to everyone.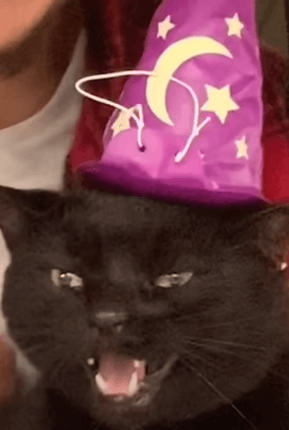 Yeah this judge is a piece of shit.
A Court of Quebec judge under fire for allegedly lending more than $9 million in loans over the past few years has been absolved of any ethical breaches by a five-member panel of the Committee of Inquiry of the Conseil de la magistrature du Québec.

The inquiry committee concluded that Judge Manlio Del Negro, nominated as a Court of Quebec judge on March 2017, did not infringe article 129 of the Quebec Courts of Justice Act nor did he breach the Quebec Judicial Code of Ethics. Under article 129 of the Act, the office of judge is exclusive. In other words, a lawyer appointed judge is legally required to refrain from any activity which is not compatible with his functions, including carrying out – even indirectly — commercial activities.
To no one's surprise, his friends in high places had his back. They scratched his back, he scratched theirs.