Patrick Wojahn, the Maryland mayor busted on charges of possessing child pornography Thursday has had a longtime mentor-mentee relationship with President Biden's embattled Transportation Secretary Pete Buttigieg. 

Former College Park Mayor Wojahn, 47, has credited Buttigieg's "mentorship" with helping him advance his career in interviews.

"I actually met Mayor Pete Buttigieg shortly after I was elected mayor in 2015," Wojahn, who is gay, told the Washington Blade, an LGBT-focused news outlet, back in 2019. 

Wojahn explained how the former South Bend, Ind., mayor, who is also gay, was tasked with being his "buddy" at a gathering of mayors in Washington long before Buttigieg's 2020 White House run.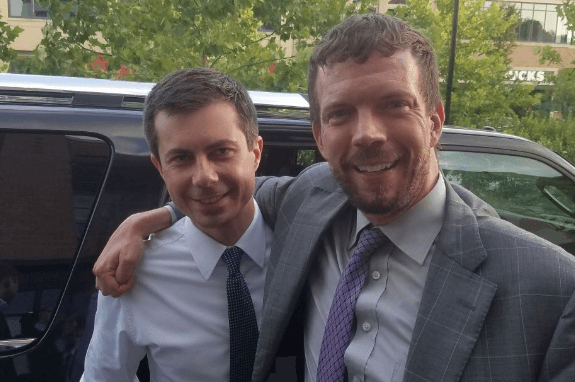 Is anyone really surprised this little creep had CSAM? The LGBTQIA++ movement is about getting unsupervised access to children's buttholes. That's why they're so angry at the groomer term, and why they want tranny story time so badly. It's not just about pushing the envelope of degeneracy, they really want access to toddlers.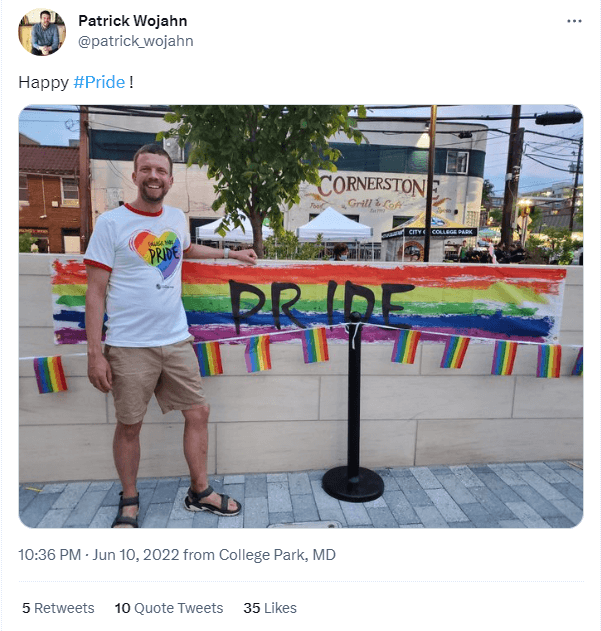 Love is love, Goy. Nothing wrong with being proud of enjoying toddlers being raped. Why do you care so much about this anyway? You're the real pedophile, don't ya know. 
"I now serve in a leadership role as vice chair of city livability and bicycling in part due to his mentorship," Wojahn said of Buttigieg, adding that they would discuss the challenges of being openly gay mayors. 
Since city walkability and cycling is negatively affected by crime, I'm sure this fag is pushing a lot of anti-crime policies. 
So weird. Turns out he's another traffic antifa, who wants to take away your car because he's a nasty, spiteful mutant who hates normal people for denying him access to children's buttholes.
Visitor logs and his social media accounts show that Wojahn has visited the White House at least six times since President Biden's inauguration — and since his mentor was appointed to lead the Department of Transportation, according to Fox News.

Wojahn, who was elected mayor of College Park, a DC suburb, in 2015, abruptly resigned from his post just hours before he was taken into custody by Prince George's County police on 40 counts of possession of child pornography and 16 counts of distributing child pornography.
Who was he distributing the CSAM to?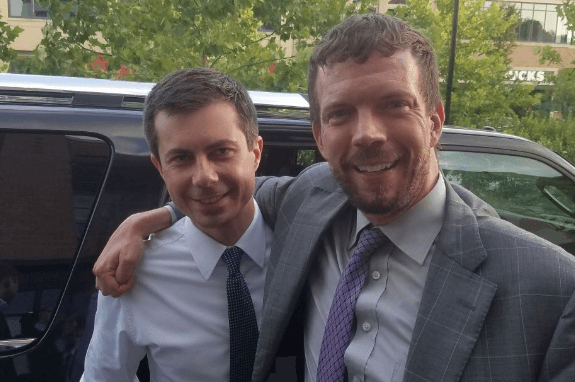 Obviously I have no idea if Petey ButtEnjoyer is involved. Buttguy would have to have extremely low impulse control to be wrapped up in this, and I doubt they'll find anything on him. It's most likely that Wojahn was invited to the White House six times not to smuggle in some child sexual abuse pictures, but because he's a fag and therefore gets the kind of access to privilege that normal people don't get.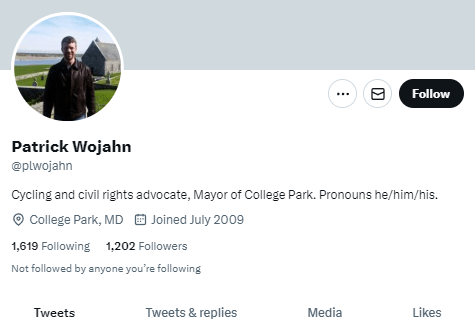 Any police force who wanted to bag a bunch of child abusers could just monitor these perverts. Even the ones who have important positions can't help themselves. Watching toddlers be viciously raped is the fag equivalent of a normal politician or businessman with a wife and kids getting caught with a college girl on the side.