First, some small, but good news from Sweden that follows the excellent work by Golden Dawn in Greece.
The Nordic Resistance Movement has found their way onto the ballot. Will they win any elections? Probably not.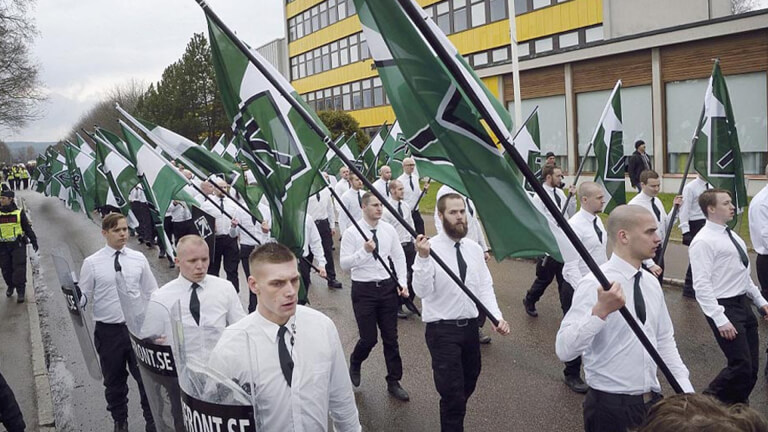 But then again, AfD never won any elections in a decade… until now.
The children in the short video shriek with joy as a man takes baby blue balloons from his van and pops them over the fence of their kindergarten.

The balloons – some with the logo of the Alternative für Deutschland (AfD) – are leftovers from the far-right party's celebration of another political milestone.
I'm going to stop here and quickly point out that Derek Scally, the propagandist writing this piece, does not link to any video, short or otherwise. This may be a small thing, but it's needless, and annoys me. 
After securing seats in local councils and Germany's 16 federal states – as well as Berlin's federal parliament, the Bundestag – the decade-old party has now made its first leap from opposition into power.

In the eastern state of Thuringia, local AfD candidate Robert Sesselmann took 52.8 per cent in the district of Sonneberg at the weekend to become the small town's next district administrator or county manager.

As one of 294 such officials in Germany, Mr Sesselmann's main tasks will be organising and overseeing the operations of local services, from schools and hospitals to public transport and waste disposal.

But the 50 year old won power by tapping frustrations with political mainstream parties in Berlin, and on issues far beyond the reach of a county manager: immigration, security and climate-protection measures.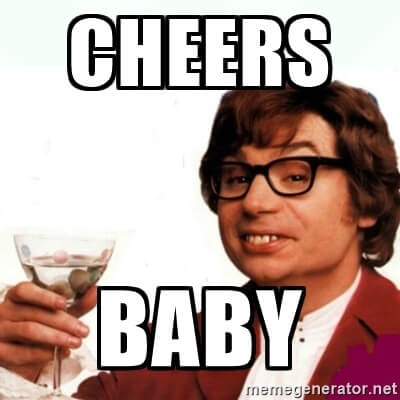 There is so much to celebrate here that I'm somewhat at a loss for words. First, the propagandist tries throwing shade at AfD, by arguing that the position he was elected to, district administrator, isn't responsible for setting foreign policy, migration levels, etcetera. This is true, and also irrelevant for a few different reasons. First, who would you trust to do the relatively apolitical tasks in your country? Would it be the nationalists? Or would it be the trannies of colour brigade?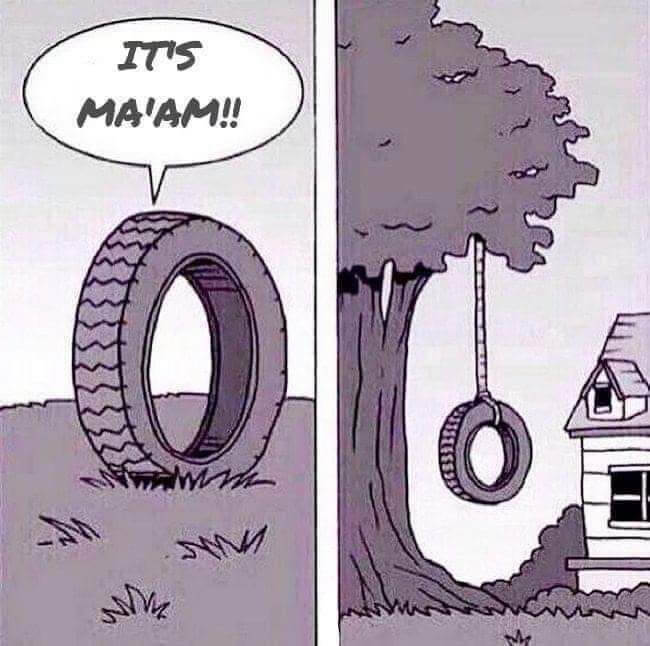 We've already seen the neo-Bolsheviks and their destruction of schools many times over. There is nothing that the anti-White Butthole Merchants won't ruin, since their entire lives revolve around being seething misanthropes who are out to get society, and serve as Golems to ZOG. The repulsive parasites simply cannot be trusted to do even something as mundane as trash collection.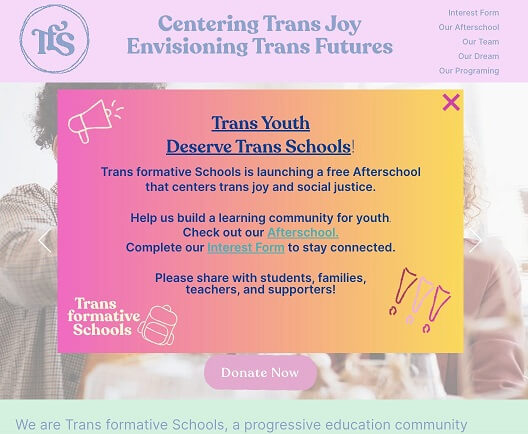 Secondly, Robert Sesselmann, the elected AfD member, points out that people don't much care for the day to day mundanity of local politics.
Last weekend's putsch attempt means Moscow may have overlooked Mr Sesselmann's demands for immediate peace talks with Russia. But, he says, local voters don't care.

"The people we meet on the street are interested in where things are going with Russia sanctions and what about energy?" he said in a rare election interview. "The concrete local issues don't interest people here."
In other words, what the people want is the promise – rarely fulfilled – of representative democracy, which is representation. Despite this reasonable take, snarky homosexuals in The Irish Times feel the need to cast shade at them, as if they're stupid for this natural, understandable desire.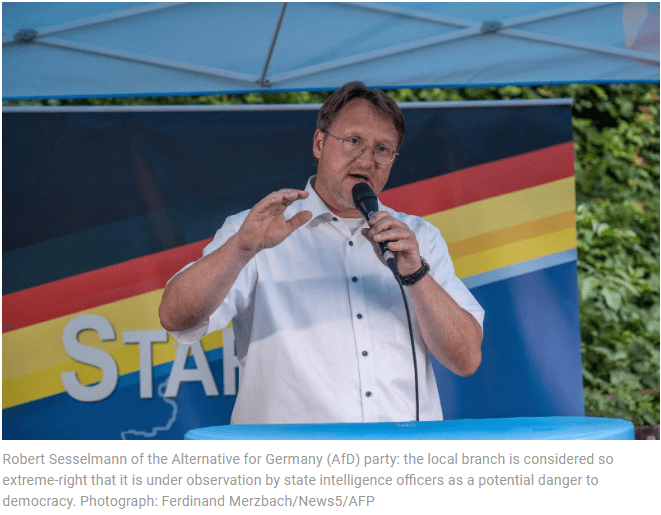 They also include this image with the subtitle below.

We can't let the peasants vote for this political party. To let them be represented by people who actually represent them would be a danger to (((Our))) Democracy.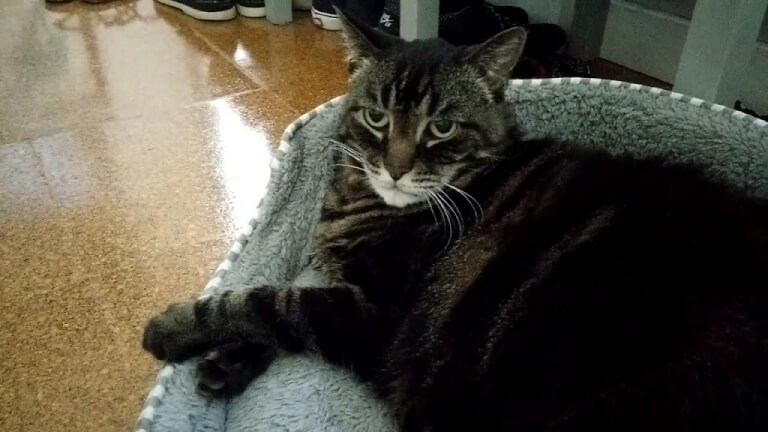 Imagine taking this kind of garbage seriously.
For jubilant AfD leaders in Berlin, Mr Sesselmann's election opens a new era. Once he is in office, other political parties will have no option but to co-operate with the AfD – something they have sworn never to do. Now with 28 per cent support in Thuringia – and nearly 20 per cent nationally – Germany's other parties now admit, grudgingly, that the AfD is increasingly too big to ignore. Not even an election pact in Sonneberg between all other parties was enough to head off the AfD win.

"The result is of great concern," admitted Saskia Esken, co-leader of Germany's ruling Social Democratic Party (SPD). "We have to align our politics – and communication – with people's lives, listen to their needs and take their concerns seriously."

Political analysts have offered several theories for the recent AfD surge, from Berlin's bickering coalition government to the low conservative profile of the opposition Christian Democratic Union (CDU).
(((Kaufmann))) did a lot of work finding that (((servatives))) are the most effective antifa, often discussed on TRS shows. Never feel that there is something to be gained from working with servatives. Their one and only real job is to get out in front of what normal people want, soak up the energy, votes, and money, and make sure that you get nothing. They have no goal but to subvert, and if they say something moderately decent, they are simply maneuvering themselves behind you to stab you in the back. 
But recent studies have torn up the idea of the typical AfD voter being an under-educated, low-earning older man. The new AfD voters are well-off, middle-aged, working and middle-class and live in more conservative areas of the country.

Previous assumptions about disgruntled jobless easterners voting for extremists doesn't apply in Sonneberg, either, given its jobless rate – at 5.1 per cent – is among the lowest in eastern Germany.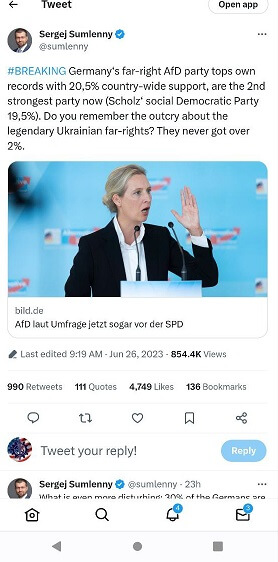 These are moderately surprising results for me as well. I note that they don't mention the age of the AfD voters, probably because they are younger than they would like, although I can't know for sure.
Instead many political analysts suggest the party is growing fastest in rural areas and smaller towns with a broad narrative warning of a threat to German culture and values from an all-purpose other.

"For a long time, this came from the outside, through migrants," said Dr Johannes Hillje, a political analyst. "Now the narrative is that this threat is also coming from within, through the transformation of society to climate neutrality – a central project of Berlin's centre-left coalition and the Green Party."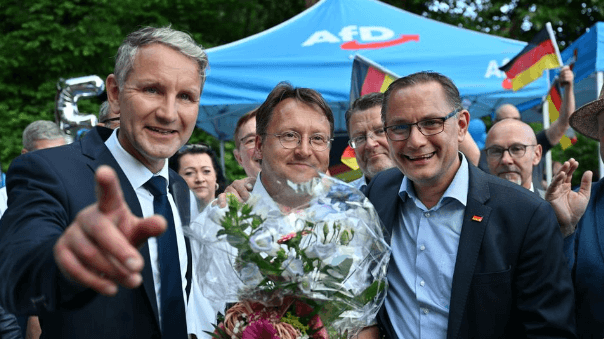 That's something that I would expect. And it's great that the sentiment has shifted from "these outsiders are randomly here and we don't like them," to "there is a fifth column inside our country that is the real threat, and everything else is a symptom of that." I'm not sure how credible the analysis is WRT the climate stuff, but we all start from noticing the (((symptoms))) of the (((disease))) and getting to the (((root cause))) later.
As for the Sonneberg kindergarten video, local police say they are having a closer look at the AfD supporter wearing a Nazi military T-shirt as he gifts the balloons from a van with a bumper sticker reading: "Volunteer Deporter."
Quick, comrade. Get the natzee balloon gifter. He's threatening our democracy.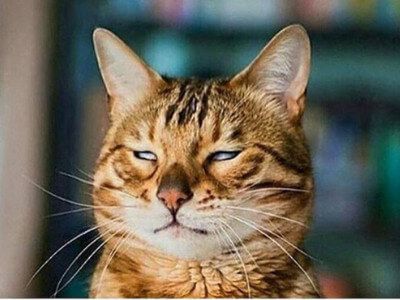 Fake Democracy remains fake, but the most important thing we can do in the short-medium term is expose it as such. Congratulations to NRM in Sweden, Golden Dawn/Spartans in Greece, and AfD in Germany. The more you engage with the electoral process, the more you can build a political following, which will be useful, even if the Democracy Class decides that they've had enough of even the pretense of fake democracy.
As far as tractable lessons go, AfD has also proven that you don't really need to change up your message much for local elections. Run as someone who actually represents people, and there's a good chance you'll win. This is something I wish I had known when trying my aborted School Board elections stunt. People want someone like them in office more than they want the School Board Policy Wonk Guy.