And it's glorious.
Since the term "optics," has been destroyed by homosexual catboi enthusiasts and meth'd up manlets, I'll say that I've always loved Patriot Front's aesthetics. Beyond that, although we didn't cover it here, PF founder and leader, Thomas Rousseau, apparently handled himself extremely well when he was deposed in the Charlottesville Sines vs. Kessler trial.
Patriot Front has done quite a few demonstrations. They typically get in, do a march, and get out. I have to say, I like their work quite a bit.
From what I can see, I am not alone in my enjoyment of PF videos. I posted these to our channel, and by the time I had refreshed the page after publishing I already had these comments.
Often our videos don't get any comments at all, so it's great to see this immediate outpouring of support for PF. I can't speak for the long term goals, but I think PF gives me a great vibe for a sort of TWP style activism, but much higher quality in the future.
Sadly, we did not appear to appease the homosexual catboi enthusiast crowd.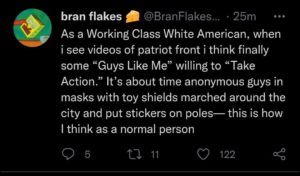 "As a normal person."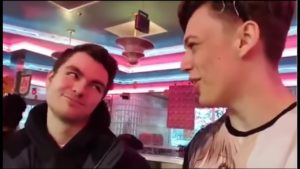 Of course not. Remember everyone, what working class Americans really want is constantly online Mexican TradHomos to do streams where they look lovingly into the eyes of Australian catboys.
Now THAT'S peak optics.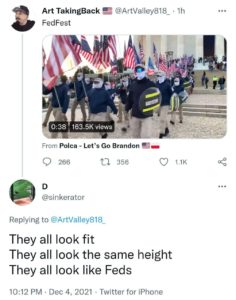 Now, what do whiny, effeminate conservatives, but I do repeat myself, have to say about this demonstration? Well a bunch of White Men actually went out there and did something, so of course they think they're feds. They also think they're all the same height, despite them not all being even remotely the same height.
Our boy oak_tree_upheaval has the correct take.
For more on this demonstration, please visit the Media 2 Rise homepage, located here.