Proud to announce a guest post by none other than Kent Kershaw.
---
The people with small hats are upset again? I wonder what for? let's find out.
A Jewish arts group. A Jewish high school. A Jewish newspaper. A synagogue network. A major Jewish philanthropy that directs funds to mental health, homelessness prevention and refugee resettlement initiatives.
This is either the checklist of a modern American politicians speaking locations or a list of targets in a self-published book with lots of spelling errors. I jest of course but that was seriously the opening line.
These are a few of the locations on a dense interactive map of "Zionist leaders and powerhouse NGOs" in Massachusetts created by an activist group that says it aims to expose "local institutional support for the colonization of Palestine" and reveal how support for Zionist causes is a nexus point for various "other harms" in society, ranging from gentrification to the prison-industrial complex to ableism.
I feel for Palestinian activists, I really do. They are stuck trying to advocate for their people in a distant land because we here in America are the guardians of the power brokers in the middle east. Those power brokers are called Jews and they also control pretty much everything else in this country. So, when a Palestinian tries to work within this Zionist dominated system, they try to use the rules Jews set up to keep Jews in power to help their own brethren. This ends with very stupid lines of reasoning like "Jews are reinforcing ableism and the black to prison pipeline AND hurting Palestinians so please stop them Americans!"
The Mapping Project, a Boston-area pro-Palestinian activist collective aligned with the local Boycott, Divestment and Sanctions movement targeting Israel, is using its map (which includes addresses of the organizations and names of their staffers) to draw literal links between dozens of area Jewish groups, universities, foundations, police departments and other organizations. Jewish groups in the state say The Mapping Project's efforts amount to little more than an attempt to catalogue and intimidate area Jews.
What? I'm just interested in lists? What's wrong with neatly organizing all the varied and interesting Jewish institutions in Massachusetts? These places are public after all and what difference is it to simply lay them all out in one convenient place for people to see? Are you afraid that people may realize there is more Jewish activity than they are led to believe? Well those people need to be educated by understanding the gravity of the situation and nothing helps understanding like exposure!
I learned all I know about maps from Jews myself you see the SPLC and ADL make some really impressive interactive maps. I think it's great that other minority groups are trying their hand at detailed, accurate, and updated mapping. Honestly, I can't fathom why these Jews think being mapped is a bad thing. It's almost like they feel guilty about something. Let's read on:
"They are choosing, in their desire to be intersectional, to essentially point the finger at the Jewish communal infrastructure of Greater Boston as responsible for every evil under the sun that they can think of," said Jeremy Burton, executive director of the Jewish Community Relations Council of Greater Boston. "They make no bones about it."
No bones huh? That seems to be a problem with the Jewish community these days. A grave lacking of bones. Also why does Boston HAVE a Jewish communal infrastructure to being with? More on that later.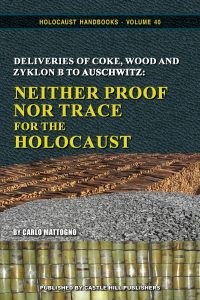 The project's map includes the addresses of most of the major Jewish-affiliated organizations and donor funds in the state: political groups spanning the aisle, from the American Israel Public Affairs Committee and the Zionist Organization of America to J Street, along with the nonpartisan Anti-Defamation League; charities like the Combined Jewish Philanthropies of Greater Boston (CJP) and the Jewish Teen Foundation of Greater Boston; private foundations headed up by Jews; religious organizations including the Synagogue Council of Massachusetts; and academic research centers like the Harvard Center for Jewish Studies.
Jesus H Christ that's only most of them? You're telling me there's more than that? I doubt many of the 7,033,469 residents of Massachusetts were aware of that there were so many groups dedicated to advocating for all 293,080 of their Jews according to Wikipedia's numbers. To clarify this paltry group only makes of 4% of the state's population while White People make up 67.6%. So, I would expect that the Whites who live in this functioning part of our democracy have at least an equal infrastructure set up to advocate for their needs that their Jewish neighbors have. Right?
(Note this number was recorded in 2020 at the height of the coronavirus pandemic. it is very possible that the total population of Massachusetts has fallen below 7,030,469)
No unfortunately there only seems to be 5 pro white groups active in Massachusetts according to the very helpful and totally not malicious hate map the SPLC has. None of these groups have links to state political, economic, or cultural power like the Jewish groups do so that seems a little lopsided. Boy howdy if only there was a solution to this lack of community organizing for whites?
In a joint statement, Boston's communal Jewish organizations say that the map and its creators' stated goal amount to little more than an effort to "dismantle" the city's organized Jewish community writ large.

"As a Jewish community, and one that has made allyship and outreach the cornerstones of our work, we condemn this demonization of the Boston Jewish community and attack on its relationship with others," CJP, the New England ADL and the Boston JCRC said Wednesday. "This is no thinly veiled attempt to target the Jewish community — it is an explicit one that is keeping lists and naming names."
So according to the "Jewish community" simply listing the public facing projects they do and their names alongside it is an explicit threat. If your average person was able to shake hands with police departments, university heads and unnumbered NGO's they would probably want to gloat about their accomplishments not hide it. You know it almost appears like these Jewish groups are afraid of publicity they don't directly control.
The map was also condemned by Lior Haiat, spokesperson for Israel's Foreign Ministry, who tweeted that it "is reminiscent of a dangerous antisemitic pattern of activity known from antiquity through the horrors of the 20th century: a pattern which has led to violence against Jews and their institutions."

The Mapping Project did not return multiple requests from JTA for comment.
It's probably for the best that the people involved in the mapping project do not comment on the raving conspiracy theories of the Israeli foreign ministry.
In an interview with the pro-Palestinian website Mondoweiss, the group identified certain Jewish organizations like the ADL and CJP as "super-oppressors," saying they "have tremendous influence" by linking the foundational and nonprofit world with "overtly repressive forces" like police and weapons developers. The joint statement from the CJP, ADL and JCRC said the map "draws on age-old antisemitic tropes that are all too clear to our community: Jewish wealth, control and conspiracies."
The Mapping Project's website does not declare they are out to target Jews as one may be led to believe by these statements. Their goals are to target and dismantle to institutions that support colonization of Palestine and other harms that are seen as linked to that project. This includes US imperialism, displacement/ethnic cleansing, and policing. So, they have wrapped up a few common western leftwing concerns with that of the Palestinian struggle in order to gain allies. On its face this does not appear to be a group that is about to pogrom Jews as the many groups in the article are warning. The most threatening statement on the Mapping Project's website is at the bottom of the front page which states:
"Our goal in pursuing this collective mapping was to reveal the local entities and networks that enact devastation, so we can dismantle them. Every entity has an address, every network can be disrupted."
The Mapping Projects rhetoric is quite tame compared to the heyday of mainstream supported BLM movements when mass crowds chanted "Pigs in a blanket fry'em like bacon" and "No justice No peace." the only reason Jewish groups are included in the map is because they are seen to be acting against a particular set of actually marginalized peoples. So, in laymen's terms this activist group is saying "please stop hurting us or we will stop your organs of oppression" and the Jewish groups involved are saying "THESE PEOPLE ARE TRYINGTO KILL US ALL!"
Much of the Mapping Project's focus is in line with broader trends in anti-Zionist discussions. The focus on police departments follows a recent claim by some progressives that U.S. police have picked up abusive tactics during fact-finding trips to Israel sponsored by Jewish groups — an allegation denied by the groups that run the trips and many of the officials who took part
I'll just comment that it's absurd to have domestic US police forces get training from the Israelis when hundreds of thousands of Americans have been trained and conducted counter terrorism operations since the war on terror began.
The project classifies J Street, a liberal political advocacy group that calls for a two-state solution, as one that "stops short of challenging the fundamentally ethnocratic and settler colonial foundations of the Zionist state." That follows a recent trend of pro-Palestinian groups shunning J Street, which has in the past comfortably occupied a space among Jewish progressives. Earlier this year in the Boston area, a student-led pro-Palestinian campaign at Tufts University also urged students not to join the campus J Street chapter, citing similar objections. (The BDS movement has also made inroads at another prominent Boston-area university, as Harvard's student paper recently endorsed the cause.)

Similarly, the group's focus on the ADL as an organization that causes "harm" is in line with a recent trend of progressive groups shunning the civil rights group that tends to lean liberal on domestic affairs. The ADL has responded in kind, most recently with CEO Jonathan Greenblatt equating left-wing anti-Zionism to right-wing antisemitism.

Greenblatt's comments were criticized by many Jewish liberals and progressives at the time, but his own fierce denunciation of the Mapping Project put him on the same side as progressive Jewish leaders including T'ruah founder Rabbi Jill Jacobs, who also condemned the map.

"You can protest Jewish organizational policies/positions have [sic] vis-a-vis Israel all you want (or even boycott Israel), but once you call for dismantling the basic Jewish communal infrastructure, you've crossed the line to antisemitism," Jacobs tweeted.
1. No you cannot boycott Israel because the U.S government will punish you for doing so.
2. If someone calls for the dismantling of white communal infrastructure does this warrant a line that has been crossed? Is it even possible to have White communal infrastructure and not be placed on a hate map by a Jew organization? I don't think these people have any right to not be mapped and peacefully targeted for their actions.
"We won't be intimidated by @BDSBoston's dangerous call for action against Boston's Jewish community or their attempt to target Jewish schools, institutions, and organizations, including @ADL," Greenblatt tweeted in response to the map of Jewish organizations, amplifying a statement from the ADL's New England branch.

Greenblatt added, "This project plays directly into #antisemitic myths of Jewish power and control."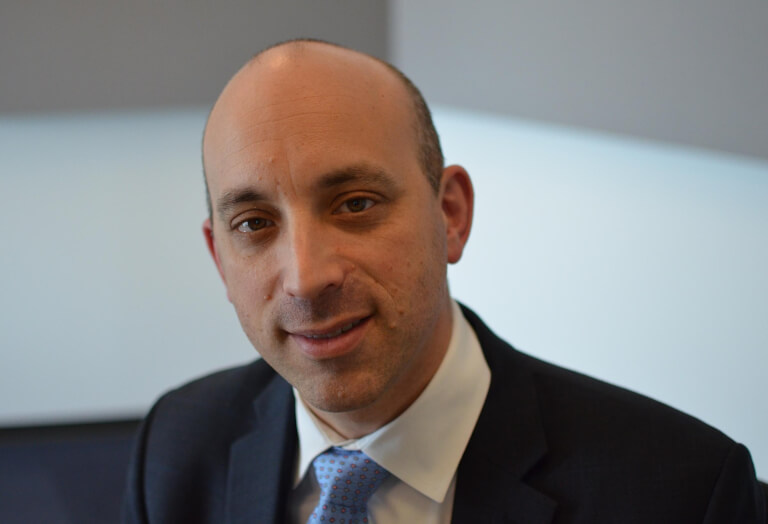 There we go again with the paranoia. By simply cataloguing those groups which are pro Zionist or anti Palestinian the leader of the most powerful Jewish organization in America feels this is analogous to ages old accusations that Jews are powerful. This comes up so often among modern Jewish leaders to warrant an investigation does it not? Why have these views of Jewish people existed since antiquity? Is everyone wrong about Jews? I will not editorialize further on the obvious but I will ask that you dear reader contemplate the question.