I recently got a message on Poast from someone who wanted me to write about Sweden's NATO fiasco. I had only vaguely heard about this, but he provided me with this helpful graphic.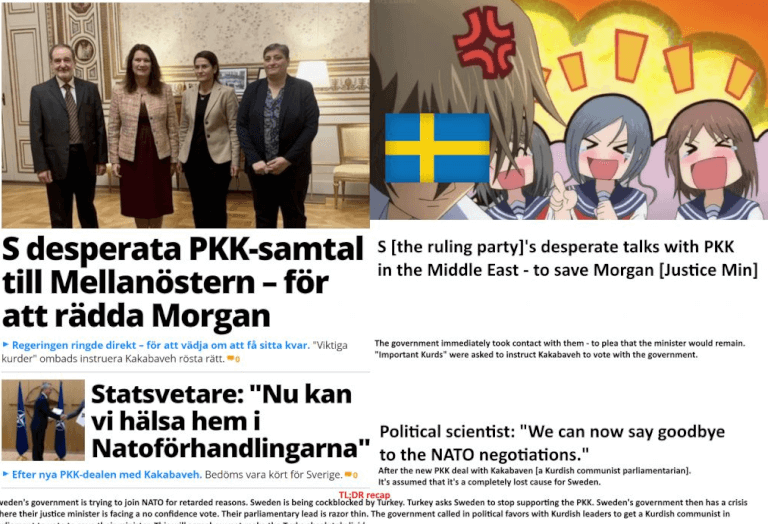 Sweden's government is trying to join NATO for retarded reasons. Sweden is being cockblocked by Turkey. Turkey asks Sweden to stop supporting the PKK. Sweden's government then has a crisis where their justice minister is facing a no confidence vote. Their parliamentary lead is razor thin. The government called in political favours with Kurdish leaders to get a Kurdish communist in parliament to vote to save their minister. This will somehow not make the Turks absolutely livid.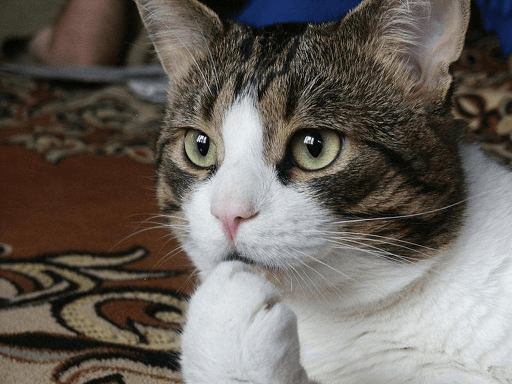 I've written many times about TardFights before. But it's always nice writing about TardCountries when the opportunity presents itself, and Sweden is no exception.
We need to start in the summer of 2021.
Stefan Lofven has been a survivor. The Swedish prime minister navigated seven years of fractious politics and fragile governing coalitions. He hung on as the coronavirus pandemic devastated his country — its response coming under increasingly harsh scrutiny — and he recaptured his seat after being ousted in June.
Some Swede can probably shine a light on this mystery for me, but I still have no idea why this guy resigned.
The surprise announcement sent a tremor through Swedish politics at an already turbulent time in Stockholm, with leaders in a divided government pressing to pass a budget proposal, national elections looming in 2022 and public support growing for a far-right party with neo-Nazi roots.

The 64-year-old Lofven, a former metalworkers union boss, said he was quitting for the good of his center-left Social Democratic Party, which long dominated the country's parliament but now relies on alliances with rivals to maintain tenuous control.
This is the first I've heard of the so-called far-right seriously on the rise in Sweden. I certainly hope that's the case, and wish them all the best. However, that doesn't really concern us right now. Instead we're interested in Lofven's successor.
The four other Nordic countries — Denmark, Finland, Iceland and Norway — are all led by women, and the most recently elected of the quartet, Finnish Prime Minister Sanna Marin, 35, is the youngest female state leader in the world. Sweden, however, has picked men for the top job since the 1870s. Experts expect there to be significant pressure on the Social Democrats to nominate a mold-breaker.

"We have a high profile in gender issues and women's rights, but still all our Nordic neighbors have had female prime ministers, so it's high time for Sweden," said Malena Rosén Sundström, a political science professor at Lund University.

Magdalena Andersson, Sweden's finance minister, has emerged as the early front-runner to replace Lofven. Andersson, whom Bloomberg News described as "a staunch advocate of fiscal prudence," has won plaudits for her handling of the economy during the pandemic.
He officially resigned in early November. In late November Magdalena Andersson is indeed voted in as the Prime Cunt of all the land. But not without some serious vote buying.
DW:
Magdalena Andersson, 54, became the first female prime minster of Sweden on Wednesday following a parliamentary vote putting her in the top job.

The result on Wednesday was as tight as it could have been, with the leader of a future minority government clearing the winning post by just one vote.
Just one vote, eh? I wonder who they had to court to get that one. Well pretty much everyone, and that article goes into detail on this. But specifically they needed a deal with some insane Kurd broad, Amineh Kakabaveh. 
Wikipedia is an incredibly biased source, but her story somewhat speaks for itself.
She was born in Saqqez, Iran and had seven siblings.[5] As a child she worked to sustain her family.[5] At the age of thirteen she joined the Iranian Kurdish Komala, where she was trained as a fighter.[3] This early experience of assuming responsibility and the hardships of life in the mountains made her more mature.[3] Later she fled over Turkey and Greece to Sweden.[4] Having found refuge in Sweden at the age of nineteen, she initially worked as a housemaid by day and attended the evening schools.[4] Later Kakabaveh graduated with a MSc from the Stockholm University[6] in philosophy and social sciences.[4]

Inspired by the French movement Ni Putes Ni Soumises (Neither Whores nor Doormats), Kakabaveh, in 2005, founded the feminist and anti-racist organization Varken hora eller kuvad.[7] In the parliamentary elections of 2008 she became a member of the Swedish Parliament.[8] In 2019, she was threatened to be expelled from the Left Party, as a result of a prolonged conflict with the party leadership. Before the issue was settled, she left the party voluntarily.[9]

But after the 2018 election, the socialist coalition with the Left party as support had one member more than the opponents, so when Kakabaveh became party-less, the government lost their majority.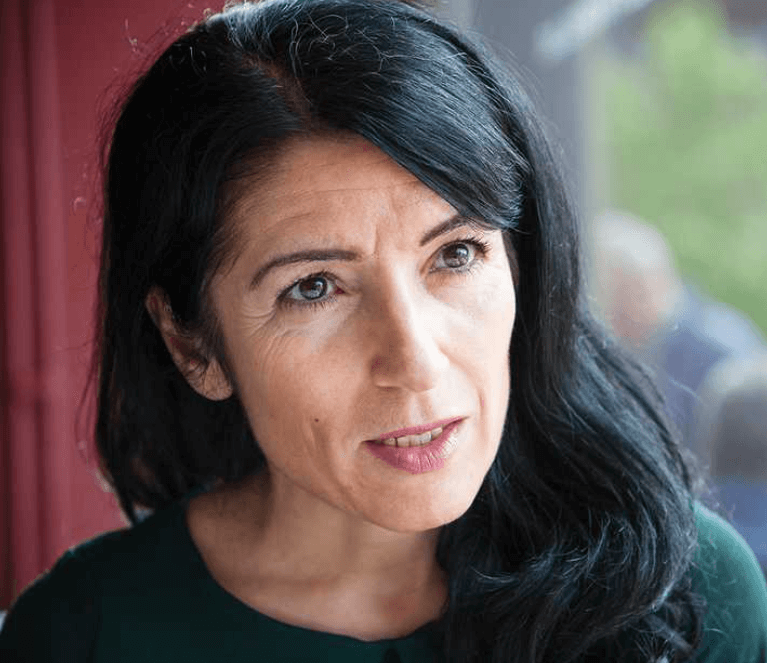 Here we have some borderline insane anti-White feminist Kurdish terrorist named Amineh Kakabaveh, who through a twist of fate, has a crucially important vote in the Swedish Parliament. You might want to read that sentence over again a few times, because it only gets dumber from here.
While I can't find any news stories on this deal back then, it was described to me as essentially being to fund Kurdish terrorism in the Middle East, especially the YKG in Syria. Of course this is no doubt referred to in different terms, but we all know what's going on.
CNN:
Sweden's first female Prime Minister, Magdalena Andersson, has resigned from office only hours after being voted in, Sweden's official Twitter account announced Wednesday.

The dramatic move came before Andersson was fully in office as she had not yet had counsel with the King, a spokesperson told CNN.

Her resignation follows a budget defeat in Parliament Wednesday, Sweden's Twitter account added, with lawmakers supporting the opposition's bill.
Magdalena Andersson resigns almost immediately.
CNN:
Swedish lawmakers have again elected Magdalena Andersson to the role of prime minister — days after she resigned from the post — and she is set once more to become the first female leader in the country's history.
Before being voted back as PM a few days later.
Parallel to this, Sweden is trying to get into NATO. Why is Sweden trying to get into NATO? Because it's The Current Thing, and Vladimir is the Badimir. So Magdalena just absolutely has to get into NATO. It's like having a pair of shoes a season out of date. Just unconscionable. 
As the Ukraine war rages, Finland and Sweden formally applied to join NATO on Wednesday, heralding an end to decades of neutrality.

Finland's parliament had already voted overwhelmingly in favour on the matter. In Sweden, a majority of legislators back the application, including those from the ruling Social Democratic Party who had for decades opposed such a move.
Except here's the problem. Existing NATO countries are allowed to veto any new country that wants to come in. So who would do such a thing?
Analysts said this is highly likely despite the latest news that Turkey is opposed to the new potential members.
Oh right, this guy. I'd forgotten that Turkey was even a NATO member at this point. It's ridiculous, since we have nothing in common with them, and they have little to offer us militarily, but here we are.
Turkey's objection did not come out of nowhere. Weeks before the media reported about Sweden and Finland's official intention to join Nato, a source told Middle East Eye that Turkey would "not allow such a move unless the two countries would distance themselves from 'terror'" – by which they meant the PKK [Kurdistan Workers' Party].   

In the 1980s, the PKK's war against Turkey intensified, resulting in the deaths of thousands of people and a harsh response by the Turkish army. Some PKK members began fleeing to Europe and creating branches in different European cities. Sweden, as a country with particularly tolerant laws and regulations towards "political and ethnic refugees," became a popular destination.

This was the moment the Scandinavian country realised that the PKK could be a threat Sweden as well, and listed the group as a terror organisation.

Olof Palme, the Swedish prime minister who listed the PKK a terror organisation and attempted to end its activities in the country, was assassinated in 1986. His murderer was never found, though, in a widely criticized move, Swedish prosecutors said in 2020 they had "reasonable evidence" that graphic designer and long-term suspect Stig Engstrom was the culprit.

Nevertheless, the PKK has long been one of the prime suspects.
Well apparently no one knows who assassinated Olof Palme, but this Kurdish terrorist organization is a solid candidate.
In the 1990s, more PKK members and sympathisers, along with ordinary Kurdish people, sought refuge in Sweden and other European countries. Sweden's tolerance towards minorities helped Turkey's ardent enemies establish a well-grounded presence in the country.
Because the Turks hate these Kurd terrorist, Recep Erdogan smacked these signally cunts back into place, and singlehandedly ended their NATO bid. This was May. Let's fast forward to less than a week ago, June 8th, when the Swedish cunt PM faced a vote of no confidence.
Swedish Justice Minister Morgan Johansson survived his confidence vote in the Swedish parliament thanks to the vote of Amineh Kakabaveh, an independent MP of Iranian and Kurdish descent who struck a deal with the ruling Socialist party that they would support Kurdish independence in the Middle East in return for her vote.

Now, some are accusing Swedish Prime Minister Magdalena Andersson of putting her party before her country as Kurdish issues are a major problem for Turkish president Recep Tayyip Erdogan, who has threatened to veto Sweden's application to join the NATO alliance. After centuries of neutrality, joining NATO has suddenly become a cause of support in Sweden this year over Russia's aggressive stance towards neighbouring states.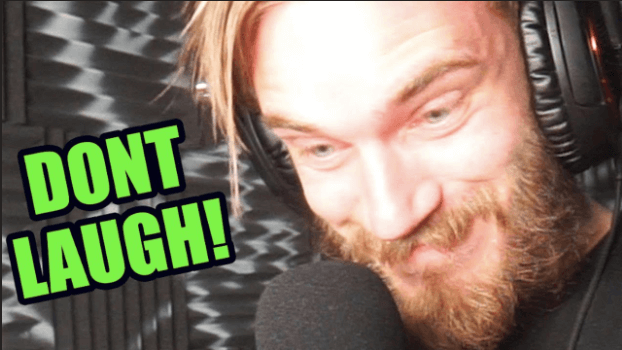 I've never liked the annoying divide and conquer "which country is the most cucked," debate. So don't think that I'm making fun of Sweden specifically. But you've got to admit, this is some retarded clusterfuck we're dealing with here. All of which brings us to earlier today.
Sweden is set to introduce a new anti-terrorism law in July after Turkey raised doubts that it would support Stockholm's application to join NATO over accusations the Nordic country aids terrorist organizations.

The act includes penalties for various terrorism crimes, including providing support to terrorist organizations.

Swedish Foreign Minister Ann Linde told the country's parliament on Friday that a "tougher" Terrorist Offenses Act will come into effect on July 1 and more legislation will be introduced later.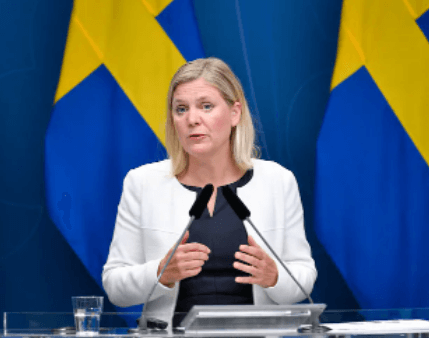 I'm skeptical of this. Sounds like the type of thing that will be used against pro-White activists in the future. It also doesn't seem like something Turkey would actually give a shit about, especially since they're explicitly funding Kurdish groups abroad now.
Nevertheless, let's recap. Sweden has a huge Kurd problem, because anti-White/Swede government let about a hundred thousand of them in, against the will of the Swedish People. For no apparent reason, the Swedish PM resigns, and forces a vote for his successor. Some crazy Kurd Communist broad, who was a "militia fighter," at age 13, finds her way into parliament, before being kicked out by the far-left party in Sweden for being too crazy. She ends up being the crucial deciding vote in Magdalena Andersson's successful PM bid, and demands she support Kurd terrorism abroad.
Magdalena Andersson is also a stupid signally cunt, so she breaks Sweden's centuries of neutrality to do "Russian man baaaaaaaaaad," posting IRL. Specifically, she demands NATO membership, after just making deals with PKK terrorists. Recep Erdogan cockslaps her back into place, and triggers a cascade of events that lead to another crisis for the government, where she is once again forced to rely on the crazy Kurd communist and is pretty much openly supporting a Kurd terrorist group. Oh and Sweden doesn't even get to join NATO.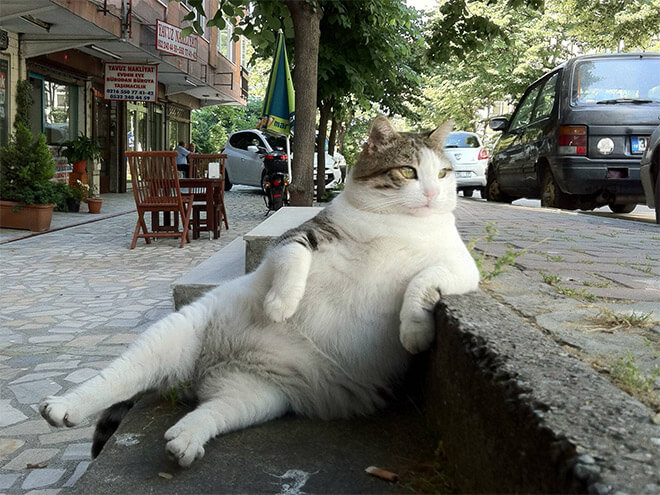 I'm sure I missed a lot of idiotic stuff in there, but what we see is enough. It's a silly place this clownworld.