Elon Musk suspended a bunch of comedians from Twitter, including Kathy Griffin and Ethan Klein. The billionaire and now Twitter owner specified that users who impersonate other accounts would be suspended from using the platform.

While it's still free for celebrities, influencers, and huge personalities to have a blue checkmark before it costs $8 per month, Griffin and Klein changed their display names. Both of them updated their names to match Musk's to have fun. 

On Sunday night, Musk revealed the policy through a tweet. The free-speech advocate tweeted, "Going forward, any Twitter handles engaging in impersonation without clearly specifying "parody" will be permanently suspended."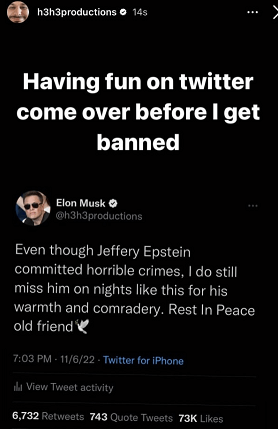 I'd forgotten that Kathy Griffin existed, but Ethan Klein has been written about on this site a few times before. Most recently he was responsible for the world's most retarded finklefight, where he told Benny Shapiro to go gas himself, and then the two jews got into a public spat over who was the real natzee. Yes, it was that tiresome.
Furthermore, the YouTuber and co-host of the famous show H3H3, Ethan Klein, also had his account suspended by the social media platform. He impersonated Musk after trying out the new policy. Same as Griffin he also changed his name to Elon Musk. He also tweeted a joke about Musk's relation to Jeffrey Epstein and Ghislaine Maxwell.

Although Ethan Klein also noted in multiple tweets that his posts intend to be just a parody, his account didn't escape the suspension. After his account ban, the H3H3 Podcast tweeted, "Comedy is dead on Twitter, and Elon Musk killed it."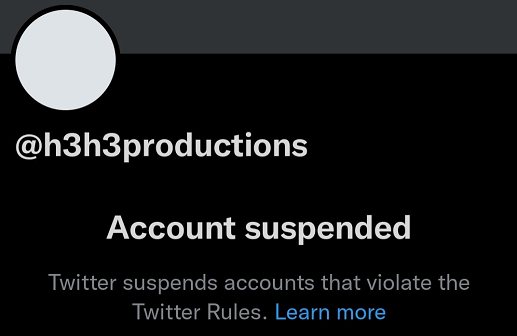 Anyway he's gone from twatter now. Impersonating someone else without making it clear that you are impersonating them is a form of slander. This has never been allowed on twatter, and for good reason.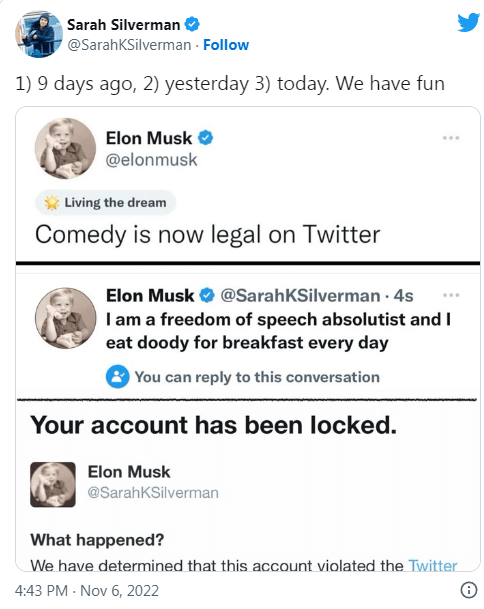 As you would expect, the (((censorship enjoyers))) are making a big fuss out of this, pretending that Elon Musk is now against freedom of speech. Don't let their whining distract you from the fact that Elon Musk isn't even in control of twitter, the (((ADL))) is. He just spent $44 billion to get bossed around by the ADL and keep Yoel Roth on staff in charge of censorship.
However, Kathy Griffin came back to Twitter using her late mother's account. She threw more bouts of insults at the new Twitter owner.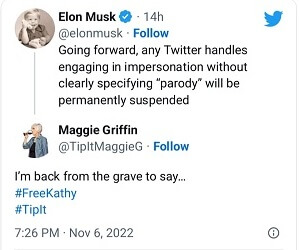 There are moments of levity, but at this point I'm too angry at Elon for being a complete and utter fraud to really enjoy them.