As I was getting ready to go through the enormous backlog of ClownWorldTopia I got the following video as an ad on YouTube. I watched the first minute with my mouth involuntarily hanging open, before looking it up.
Turns out it's a five minute long ad for diamond engagement rings.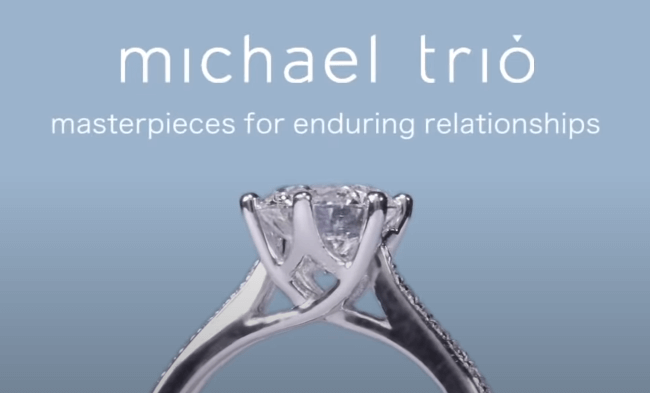 Yes, the five minute long add starring a man and his rentboy is the advertising for an engagement ring company.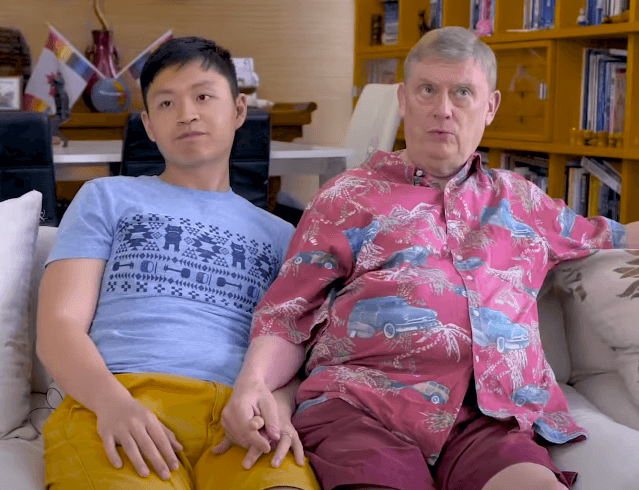 The picture is at least three different fetishes all rolled into one big creepy relationship. Age fetish, race fetish, culture fetish, not to mention anus fetish of course. And for all I know the weird lumpy shaped man on the right is a turn on somehow. Making it all worse they have a PRIDE flag with a leaf in the middle just to the left of the rentboy's head, so I guess this one's on us.
So we met seven or eight years ago in a church here in Singapore.
The worst part is that they don't have any relationship to Canada. Neither is from here or even has citizenship. I guess they just really like how much AIDS there is in Canada.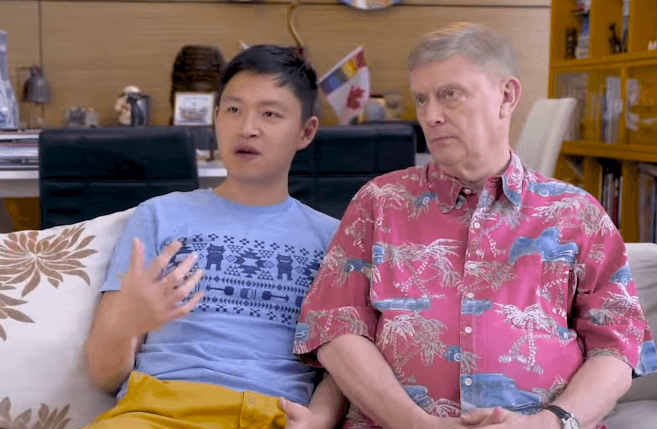 Who can blame them.
The Commission opened a regulatory compliance case into the charity [Mermaids] in September 2022 after safeguarding allegations were raised. It has now formalised its engagement by opening a statutory inquiry, due to newly identified issues about the charity's governance and management.

The Commission will investigate the regulatory issues to determine whether they indicate serious systemic failing in the charity's governance and management. The trustees have fully cooperated with the regulator's case, but their response has not provided the necessary reassurance or satisfied the Commission at this stage.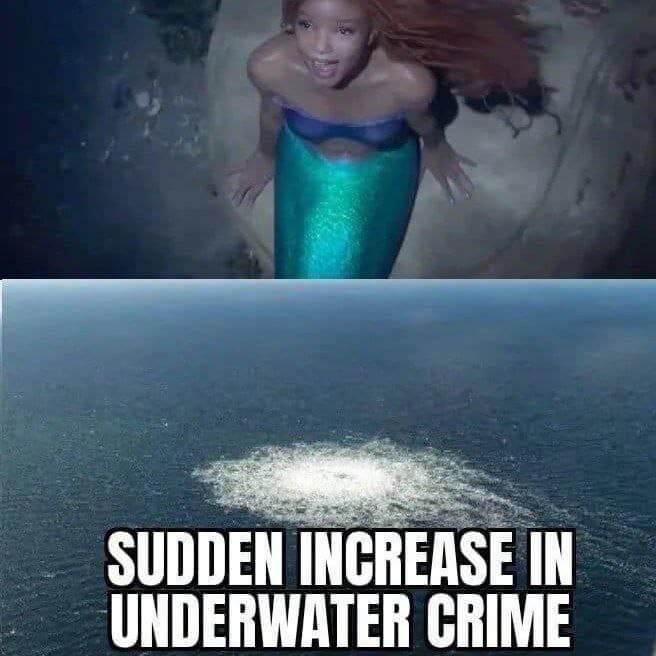 Not mermaids the creatures, Mermaids the charity. I've written about them in the past, and they're bad news. Essentially they're "we want more child trannies," the charity, and they're now being investigated by the UK authorities. Whether this will turn out the right way is unknown, but it's a rare break from Total ClownWorld that they are even being investigated.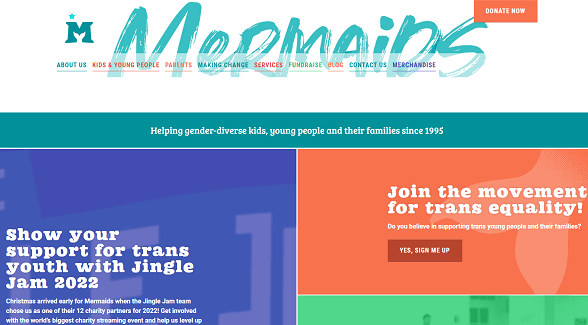 Normally I'd say this isn't going anywhere, but Mermaids is so awful that even they are essentially admitting guilt, something these troons never do.
Mermaids said in a statement that it had separately commissioned an independent external report earlier this year "to carry out a frank and honest appraisal of our internal culture and how we measure up in terms of equity, diversity and inclusion". The report highlighted "a number of significant challenges for us".

"We know we must do better and we are absolutely committed to doing so, and will be implementing the report's recommendations as a priority. The charity has an unwavering commitment to safeguarding, which is, and always will be, our top priority."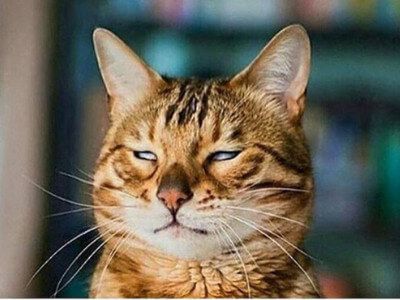 Nevermind, I read that wrong the first time over. They're saying that they aren't being anti-White and perverted enough. This is far more in line with what we know of an organization so insane that they're appealing the Charity Commission's decision to award charitable status to "LGB Alliance" because they're horrible trannyphobes.
The Telegraph published a story in September alleging that Mermaids had offered to send breast binders to children against their parents' wishes. The Times later reported that a Mermaids trustee gave a presentation in 2011 for an organisation that aims to promote "a science-informed understanding about people … with an attraction to children".

The trustee, Dr Jacob Breslow, later stepped down from his position, and Green acknowledged that his appointment had been a mistake.
Yes, that's who we are dealing with. A bunch of pedophiles, or at least pedo apologists, who are trying to abuse vulnerable children every which way they can.
Responding to the earlier regulatory inquiry, the National Lottery community fund has suspended payments to Mermaids, and the Department for Education has removed it from its mental health and wellbeing resources for schools.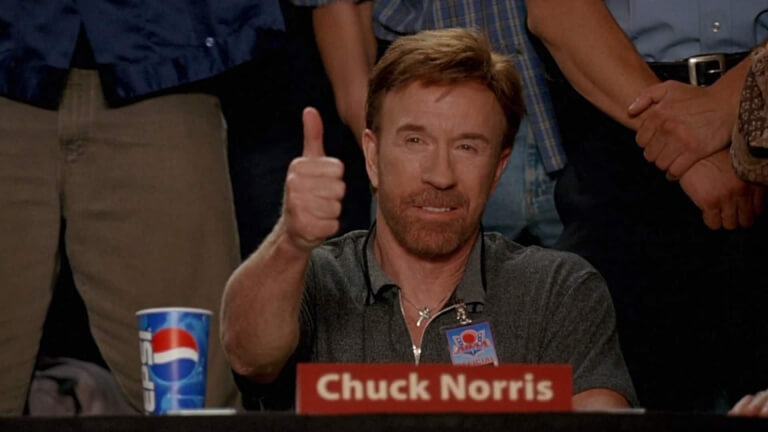 But this one story is not quite like the others, since normality appears to have fought it's way back, at least partially, and they are no longer getting taxpayer money, and being promoted and normalized through the educational system. It's a drop in the bucket compared to what they should get, but at least it's action in the right direction.
NHS England has acted unlawfully by making thousands of patients with gender dysphoria wait "extreme" periods of time for treatment, ​the high​ court has heard.

Transgender claimants, who have suffered ​distress as a result of delays, ​want the court to declare that NHSE broke the law by failing to meet a target for 92% of patients to commence treatment within 18 weeks​.​

NHSE figures show there are 26,234 adults waiting for a first appointment with an adult gender dysphoria clinic, of whom 23,561 have been waiting more than 18 weeks. The number of children on the waiting list is approximately 7,600, of whom about 6,100 have been waiting more than 18 weeks.

The wait was also having a negative effect on the mental health of two child co-claimants, aged 12 and 14, who could not be named, the court heard.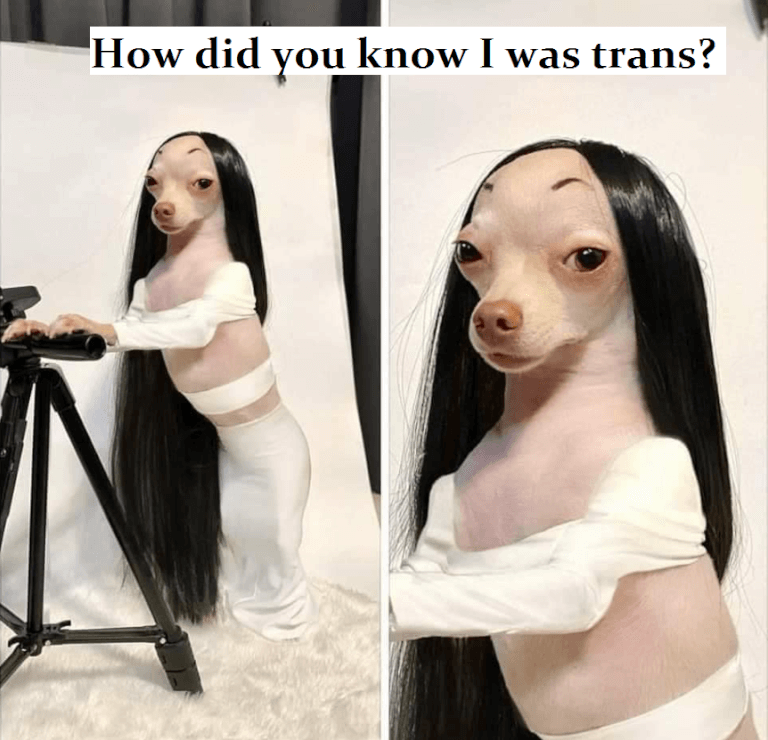 So of course the UK has to make up for not funding the child abuse pedo charity by agreeing that they have broken the law by not "treating" the mentally ill perverts quickly enough. Worst of all, children had to wait a long time before being sterilized, which was bad for their self-esteem. Luckily ClownWorld stepped in to save them from the genocide of long wait times for child sterilization.
Back across the Atlantic the above video is from 2018. It featured Rock Ribbed Conservative Fox News commentator Megyn Kelly. Since then Fox News has just come out and started promoting the child tranny stuff, but back then they had to pretend to be against it. This is relevant recently because journalist Spencer Lindquist looked in to who is funding all of this, and it's "The Gendercool Project".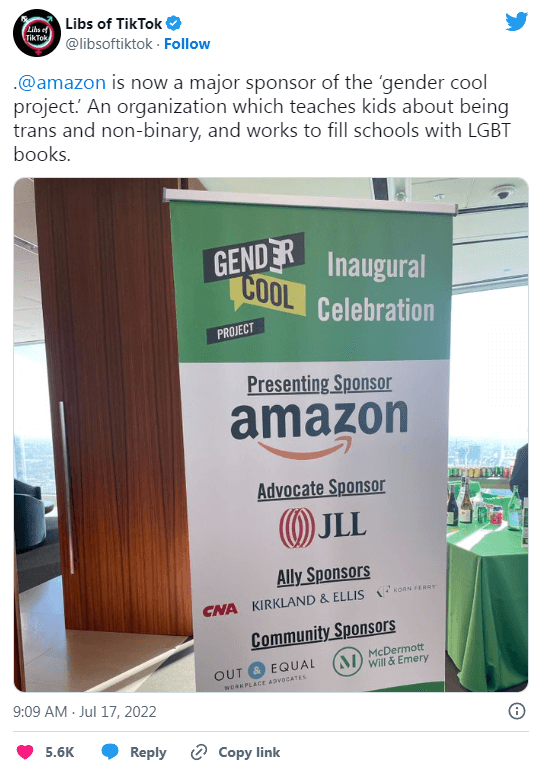 GenderCool gets children to promote transgenderism in national media. They've appeared in:

– @nytimes
– @TeenVogue
– @seventeen
– @Forbes
– @CNN
– @MSNBC
–@TODAYshow
–@washingtonpost

It's not just the media. One of their activists even spoke at the White House. The activist was introduced by Pete Buttigieg and even got to personally introduce President Biden. A different activist testified before Congress.

The organization is run by Jennifer Grosshandler and Gearah Goldstein. Grosshandler is the mother of a transgender child and Goldstein is an experienced transgender activist and a diversity consultant.
Wow. This is some SERIOUS reach. They must have some pretty big backers, huh?

Big backers indeed. @libsoftiktok found out that Amazon is backing GenderCool. You can add Nike, Intel, and HP to the list.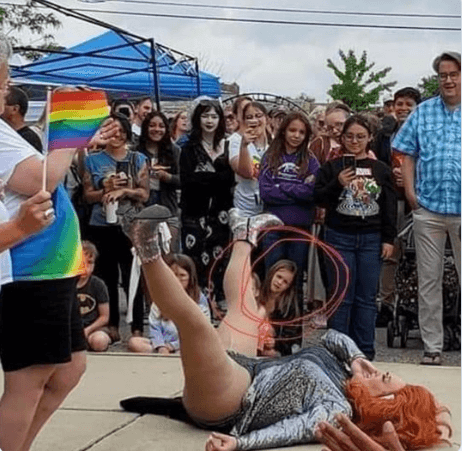 The Groomer Cycle. Groom kids that aren't doing well in school and get them to serve as the spokexirs for the people doing the grooming. Or at least, get the ones who don't look utterly mangled beyond all repair.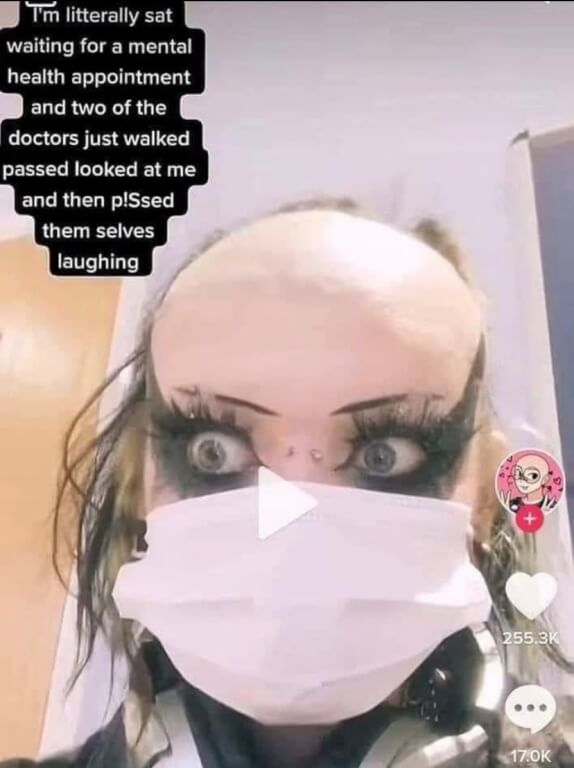 And when that doesn't work, break out the tranny beavers with double masectomy scars on the kids show.
Blues Clues is a kids cartoon of animals and – it's terrible – but it's a dog called Blue I think and he sort of helps the kids. And there was a cartoon of a Pride parade for preschoolers – because that's what we want for kids – headed up by a DragQueen. And on one of the Pride parade floats was a child beaver – I don't think this is a mistake – with a double masectomy. Two scars. For kids.
And she ain't lion.
A show aimed at preschoolers put a bunch of child beavers at a Pride parade to wave around tranny flags, and one of them has masectomy scars on its chest. Again, it's not an accident that they made them beavers, a slang for women's genitalia, just like it's not an accident that Balenciaga had CSAM legalia in their photoshoots.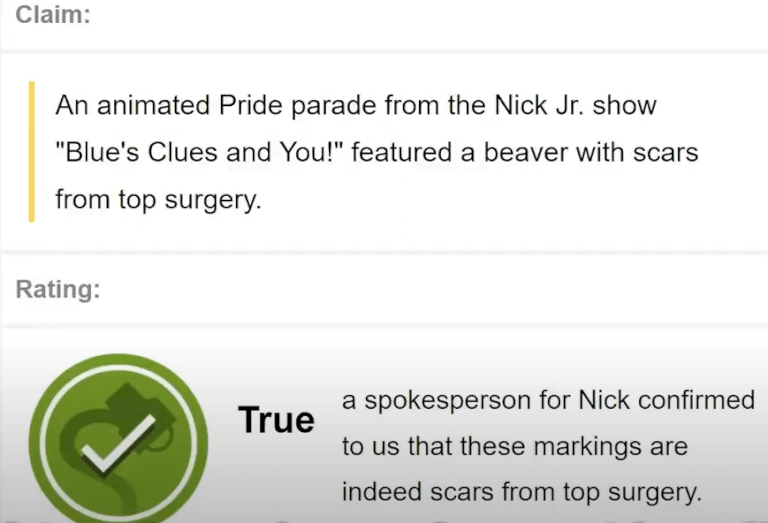 This wasn't an unfortunate drawing accident, although that was obvious from the fact that the child beavers were waiving around tranny flags.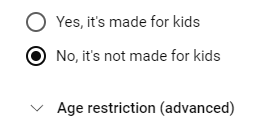 In a stroke of irony YouTube asks if something is made for kids when you upload. I don't know YouTube. This is a kids show, therefore it's made for kids. And yet I would never in a million years click "yes, it's made for kids." Odd.
NEW YORK — Take a deep breath and try to ruminate calmly on the position playwright Bruce Norris takes in his scintillating new play, "Downstate": that the punishments inflicted on some pedophiles are so harsh and unrelenting as to be inhumane.
Some punishments of pedophiles are too inhumane and cruel?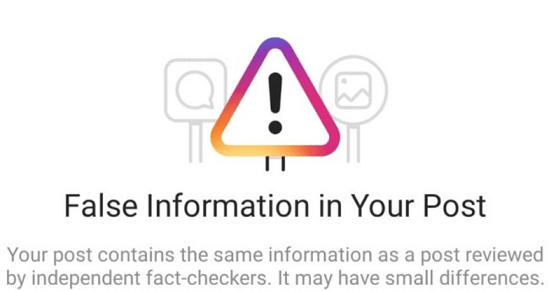 And yet Norris proposes a variation on this proposition at off-Broadway's Playwrights Horizons: He is questioning what degree of compassion should society fairly hold out to those who have served their time for sexual abuse, assault or rape.

Norris, who won a Pulitzer Prize for "Clybourne Park," a bracingly funny play about race and gentrification inspired by "A Raisin in the Sun," goes here for another societal jugular. And his provocative efforts result in one of the best theater evenings of the year. (Its pre-covid premiere occurred in 2018 at Steppenwolf Theatre in Norris's hometown, Chicago.)
Bruce Norris is a fag. There is no corroboration of that claim on the internet, but look at his face. It was very important to this fag to write a play showing pedos with compassion. It was also very important for him to write an anti-White screed in Clybourne Park, which won him a (((Pulitzer))) Prize. These two things are related.
Some theatergoers no doubt will resent that Norris chose to illuminate this delicate subject in a nuanced way that doesn't jibe with their own undiluted revulsion. If you suspect you are one of these people, "Downstate" is not for you. For many others, it will be a stunning demonstration of the power of narrative art to tackle a taboo, to compel us to look at a controversial topic from novel perspectives. It's been the job of drama to accomplish this since the days of Henrik Ibsen, who in plays such as "A Doll's House" and "Ghosts" executed headlong dives into issues that splintered the foundations of conventional wisdom.
I agree that art has the power to destroy tabboos. That's why I wrote a play of my own, "The Most Evil Conversation Ever Recorded." You can find the script here, and the video version below.
It didn't occur to me to challenge the horrible societal notion of "Fuck Pedos." I guess that's why I haven't won a Pulitzer yet. It's because my criticism doesn't truly attack the privileged and powerful, unlike the pedophobes, who recently got Kanye West debanked.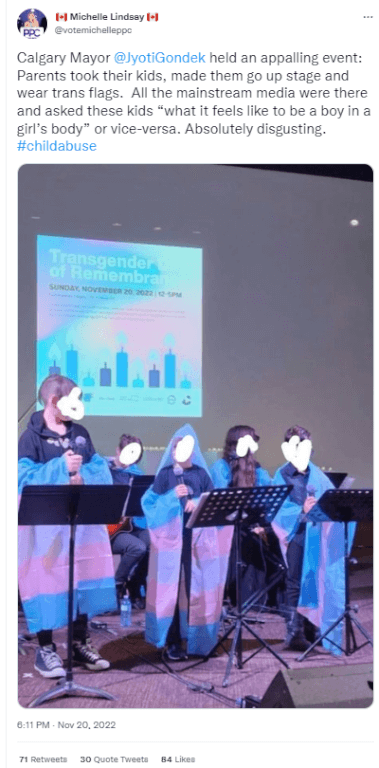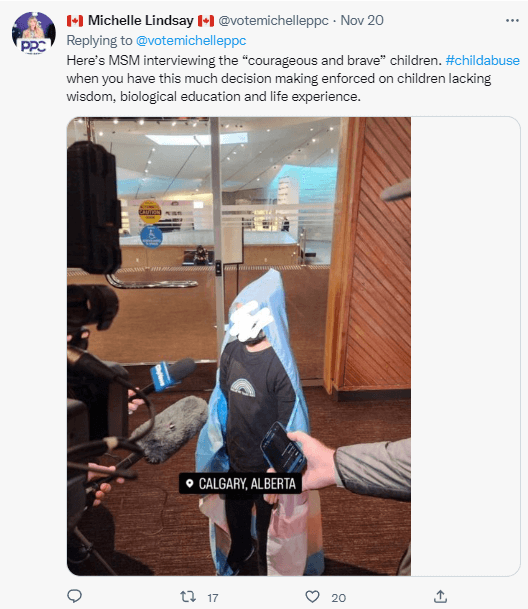 We wrap up with some local Canadian Child Abuse, where the mayor of Calgary, Jyoti Gondek, threw a celebration for groomed tranny kids. I don't think too much commentary is necessary. Just look at it.