For the backstory on YeGate, go here. And for Adidas dropping him, go here specifically.
CNN:
Adidas last year dumped Ye (formerly known as Kanye West) and his once hugely popular Yeezy clothing and sneaker brand because of his antisemitic remarks. But the controversy has seemingly spurred demand for the shoes.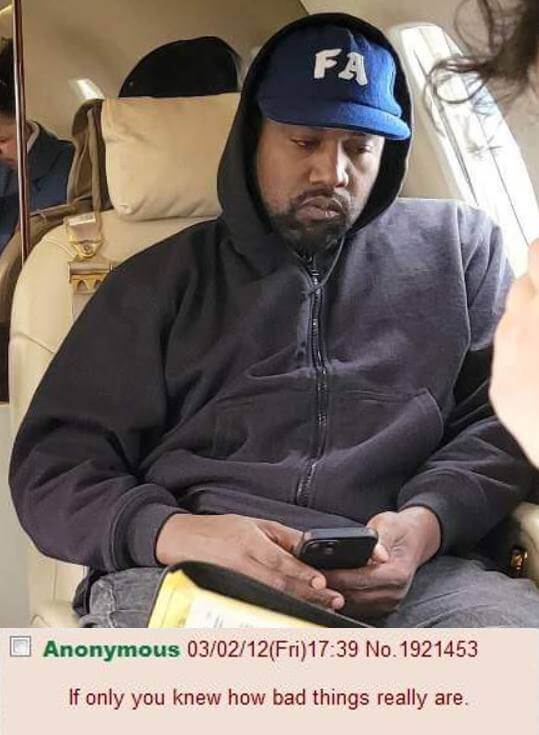 YeGate was fun while it lasted. Great even, especially since I could just stand back and appreciate how funny it was without pretending that the guy was a few months away from holocausting the Zionist Occupation government.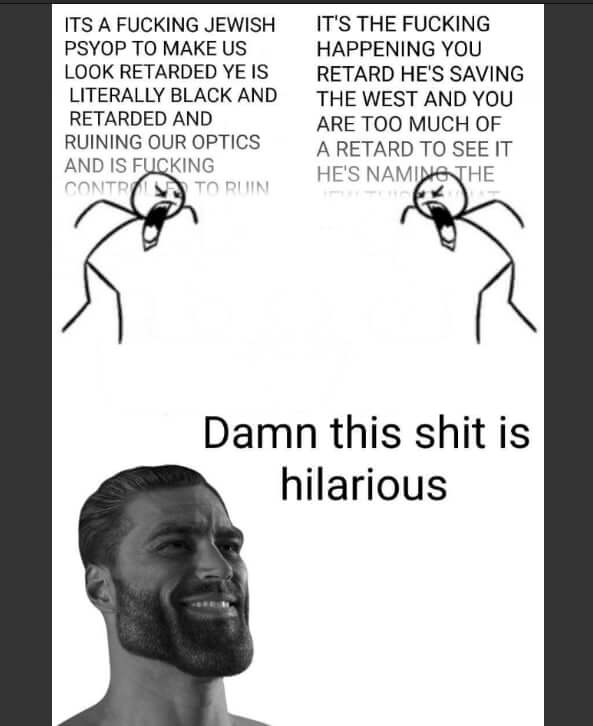 YeGate kicked off on November 10th, 2022. The last piece I wrote on the guy was from December 18th, on a pro-Kanye subreddit being holocausted. The last piece before that was Jonathan "homeslice" Greenblatt's disastrous appearance on The Breakfast Club on December 7th. There had been fairly regular drip of occurrences, and I assumed he'd be popping up here and there, if for no other reason that the guy appears to be a bit of a nutter.
But then nothing. Just total silence.
Yeezy sneakers currently are among the top three sellers on Impossible Kicks, a large online reseller of high-end sneakers and clothing that has 17 store locations in the United States.

"Demand for Yeezys has surged 30% since last October-November," said John Mocadlo, CEO of Impossible Kicks. He said Yeezy sneakers are among the top three most-popular brands on the platform after Jordans and other Nike footwear, including Dunk and Air Max shoes.

"We sell about 30,000 sneakers in total every month. Probably 6,000 to 7,000 of those right now are Yeezys," he said.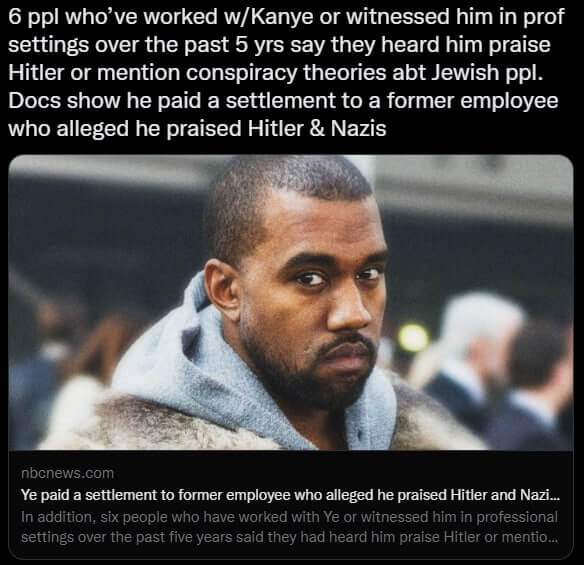 Kanye West's "shameful" outburst lead to more sneaker sales. What a surprise. Episode #189,593 of some celebrity coming out against Globo Homo Schlomo and becoming massively more popular. 
According to reports, adidas and Ye have reached a new agreement following the official termination of its partnership with YEEZY. Rumors circulating on the Internet and social media are now noting that the German sportswear brand has carved out a new deal with Ye to sell $500 million USD worth of its remaining YEEZY sneakers.

Reports of the new agreement between adidas and Ye come after news that adidas could lose up to $1.3 billion dollars in unsold YEEZY sneakers. Though word has surfaced that adidas planned to spend millions to continue using YEEZY designs with any branding after parting ways.
I saw some memes online that didn't quite get the point.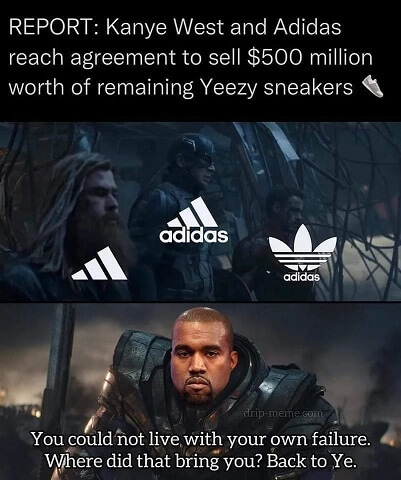 This happened months after he shut up and stopped criticizing Big Schlomo. He appears to have cut back his presidential ambitions as well, so they let him get some money so unsold Yeezy inventory could get sold. The profit motive was there from the start, but it took West shutting up for months before they let Adidas continue making some obscene profits on remaining stock of clown shoes. Even though the demand is there, he'll have to cuck for a lot longer to get new Yeezy's produced.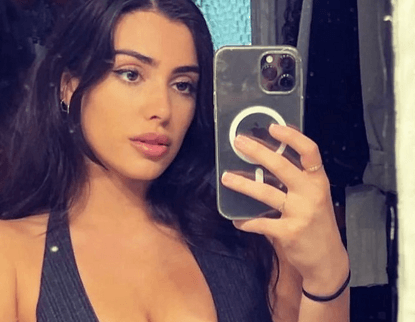 Apparently BASED negro Kanye West married another White Woman. In this case she, Bianca Censori, looks so similar to Kim Kardashian I had to see the two of them in the same image to see that they are in fact two different people.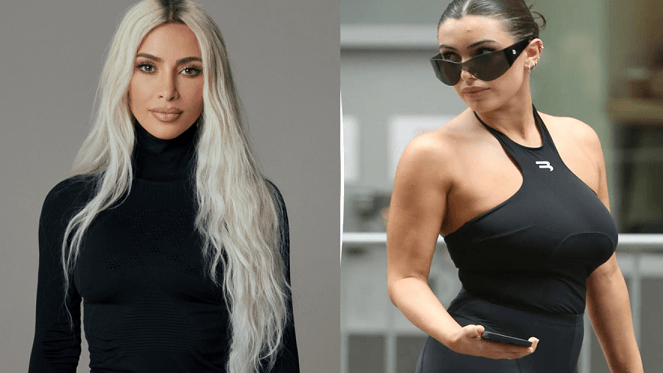 Well it was fun while it lasted.