My motivation initially for doing the Fuentes Felting series was a combination of venting some rage at the parasitical smirking twink, and having some laughs while doing it. Some of the best humour comes from a place that is quite cruel, and I certainly took extreme pleasure in laughing at the downfall of the Mixed-Race Mexican Child Savior of the White Race.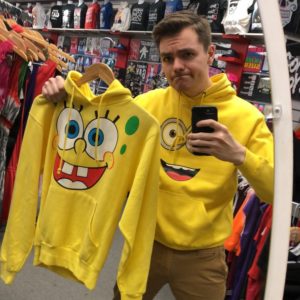 We live in an era where the (((propagandists))) who lied us into Iraq are also the biggest proponents for censorship, corporate, or otherwise. Where an anti-White BLM activist intentionally rams his car into a parade and does not get terrorism charges, while James Fields get 419 years for a car accident. Where we have child trannies. Where young people can't afford to buy houses.
Where over 500k Americans have died of opiate overdoses since the year 2000. Where we have absurdly anti-White enforcement of hate crime/speech laws. And where our cultural factories, such as hollywood, produce at best apolitical garbage Marvel schlock, and at worse, Santa Inc.
The list of things that actually matter goes on.
So I understand why guys like Eric Striker and the rest of the TRS goys rarely responded to the Beardsoy crew's constant homosexual attacks. After all, Striker spends his time writing articles exposing the BLM activism of the Waukesha terrorist, or covering important trial like CVille, or exposing Con Inc. figureheads as being part of an Israeli run "modeling" agency.
If you're spending your time doing actually productive things, I understand not responding to faggoty e-attacks from the Homosexual Republican Party Outsiders.
I understand, but Fuentes needed to get bitchslapped back into the ground, and has needed that for a long time.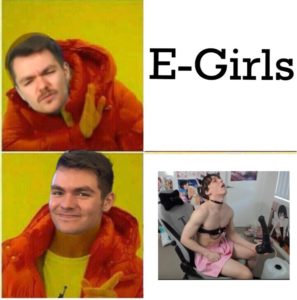 A lot of TRS fans were extremely angry at the "lol, you deserved to get censored by ADL driven twitter you heterosexual wignat," crowd, for a very long time. Fuentes, in addition to being an annoying and unwatchable faggot, was far more interested in stealing an audience built by people trying to actually do politics.
Constantly engaging with the twink would be pointless catty e-drama. But a solid beat down of Fuentes was a political act long overdue.
And so I took it upon myself to really lay pipe into Nicky "saving my virgin ass for my Catboi husband" Fuentes. Not literally of course, Fuentes has catbois for that.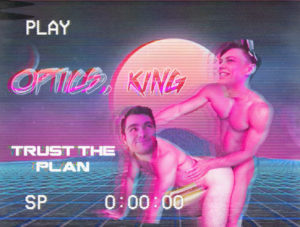 I started with my retrospective of the CatNat grift operation. Then some TRS forum post directed me to KiwiFarms absolutely felting the Future President of the United States, so I wrote one more. That one was mostly about @raper6000, Serious Guy Nick Fuentes' backup twitter account, going into absolute meltdown mode.
Fuentes had @cheeser3000 for a while, although I can't remember if it was before or after @raper6000. Also, twitter meltdowns are fairly common for the Patriotic Mexican-American.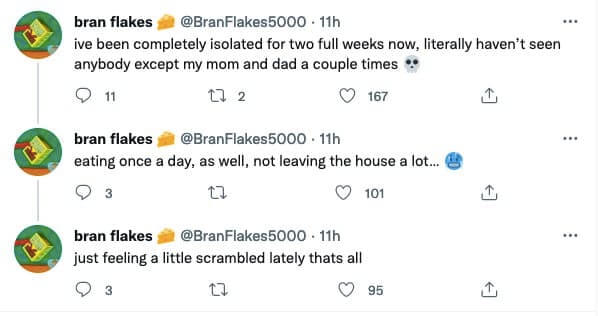 And so is not seeing anyone but mummy and daddy for a two week period.
If you're curious, Serious Optical guy goes by BossBabyIncel12 on Instagram. He started with BossBabyIncel1 and has worked his way up the numbers as he keeps getting banned. Which is weird because his optics are tight.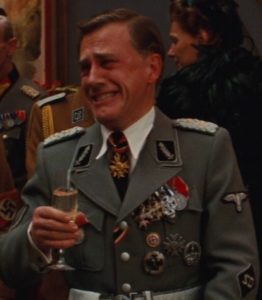 It's been obvious to everybody who was heterosexual and over the age of 25 that Fuentes was a joke right from the very beginning. Then it became obvious to the next crop of less high quality but still decent fans after the Catboi stream. Then he dropped the next tier of fans after not getting deplatformed after even Trump.
At this point it's pretty hard to imagine anyone of any sort of quality remains.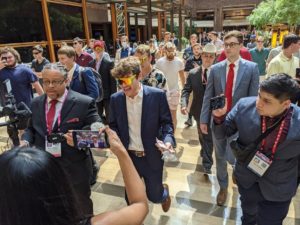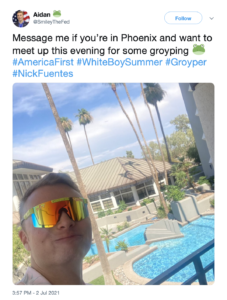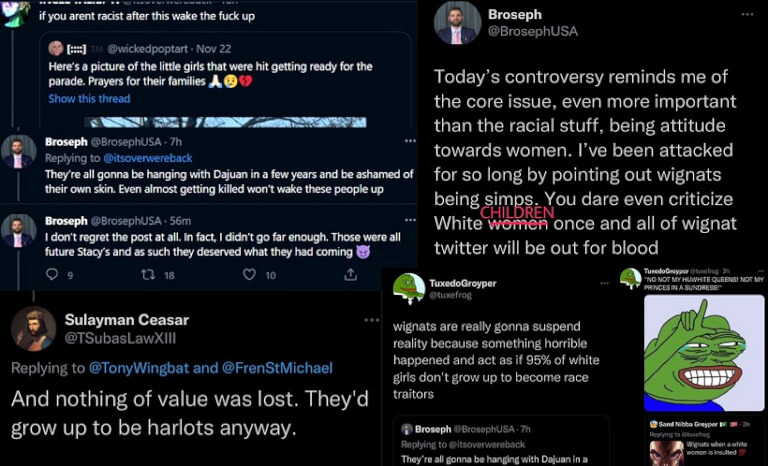 But I wanted to make sure that only the most autistic and inexperienced losers on the planet could deny that Fuentes was a hilariously irrelevant faggot. So I made an article felting Fuentes. Then I made another. The beatings continued. And continued again. And then we wrapped it up.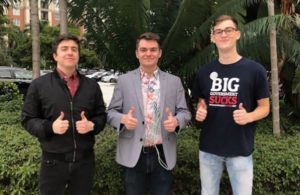 It was fun while it lasted, and some high quality content for sure. I started off enjoying every second of beating on the twink revolutionary, but even by the end of the fourth article, I mostly had it out of my system. I did a massive editing of planned content, and rushed the finale through the finish line.
There's only so many times you can find a variation on the same types of jokes, and there's only so much commentary you can provide. After all, the best chirp of Fuentes isn't even the repressed homosexuality, it's that he truly is an irrelevant loser who lives in his parents basement. Even Fuentes himself with his latest twitter meltdown is admitting that "it's so over," and other shit like that.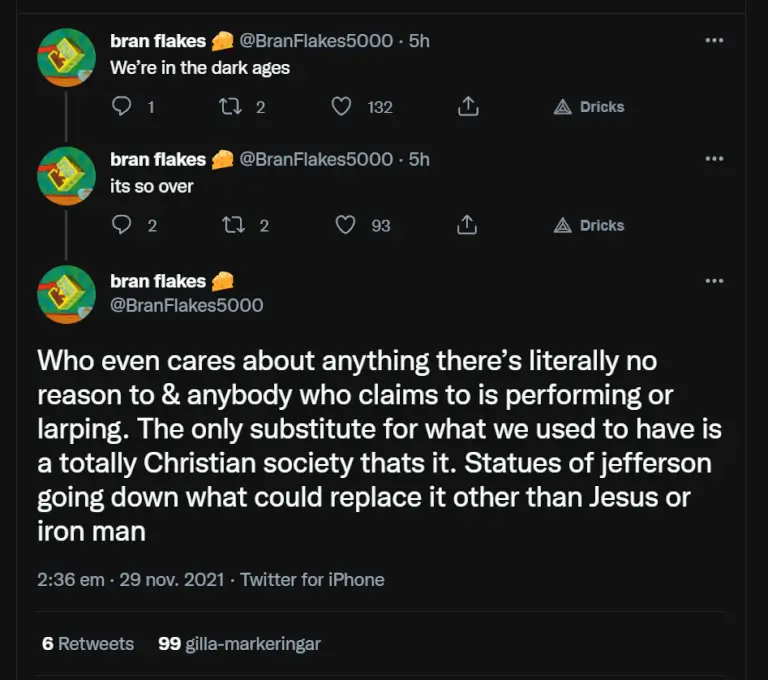 Well, it is, and so is my coverage of him. For any political purpose, I've already got more than enough to make sure everybody knows what a joke he is, so at this point my motivation is non-existent to continue. The political goal of "have a nice resource you can link to so everyone sees what an undeniable faggot Fuentes is," has been achieved, and at this point it would just be engaging in annoying teenage e-drama with a pure as virgin snow e-celeb on the tail end of the downward slope of his career.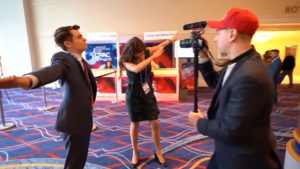 The seemingly daily shill threads on POL have turned into a deluge of "WTF is wrong with this faggot," threads. Those will soon be over as everyone tires of the Mexican twink, and he will be well and truly irrelevant.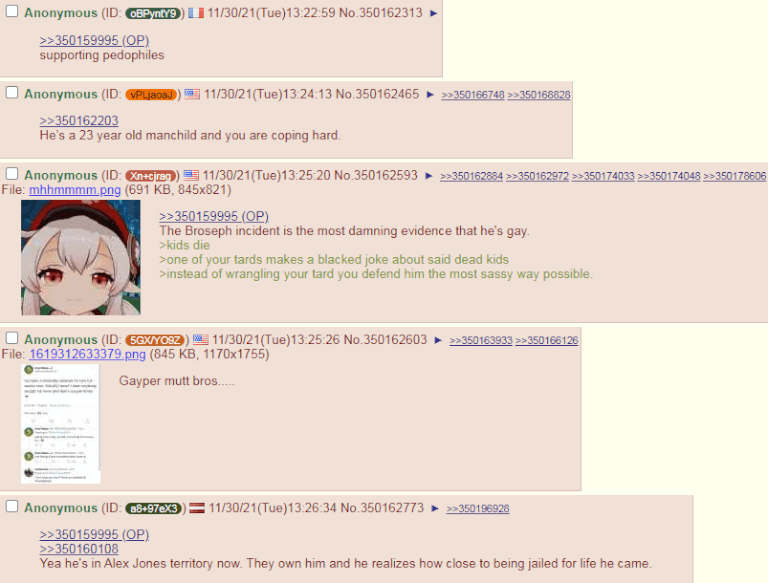 As of this, I'm out, and I don't think I'll be getting myself back in. If anyone ever tries to shill Nicky Juan Fuentes again, send them this way.
UPDATE:
I realized that there was one thing missing from our takedown of Fuentes. We never let the audience hear how annoying this faggots voice is, and how repulsive he truly is on video. Let us correct that for you now, with Nicholas "MegaStud" Fuentes being asked a basic question on how he could possibly give anyone advice on wahmens while being pure as virgin snow.
What an absolute Chad.