I've been putting off any updates to our ClownWorld Overdose series. The content has been building up and building up, but I'm trying to bring the Traffic Soyboys series to a close before starting something else.
Having said that, I have to bring to you a new series, CrimeWorld Full Throttle, because it's one thing for disgusting perverts to be sterilizing young children, it's another for woman to be getting set on fire in random attacks by schizos when taking the subway. It's not clear which is worse, but both are worth documenting. So without much further ado we bring you the inaugural CrimeWorld Full Throttle.
It has become obvious to those who've watched the chaos and crime unfold that the Toronto Transit Commission is a train wreck.

In early December 31-year-old Vanessa Kurpiewska was murdered with a pickaxe while waiting for a subway train at High Park station – an innocent victim in the wrong place at the wrong time.

Back in June, 28-year-old Nyima Dolma was seton fire while on a bus at the Kipling Station. She succumbed to her injuries a few weeks later – another innocent victim.
Yes, a woman was murdered with a pickaxe in December of last year. Another woman was stabbed by the same attacker, one "Neng Jia Jin," who I cannot find a picture of. He's been charged with first degree murder, so the police admit that this was pre-planned, but won't tell you what motive that was, and say that the two victims and the perpetrator were not known by each other.
I'd suspect an anti-White motive that they're covering up, but Nyima Dolma was the non-White woman who was set on fire in yet another attack where the perpetrator did not know the victim. She died weeks later in hospital, a truly horrific death. My suspicion is that these are druggie/schizo murders.
Just before Christmas, a group of eight to 10 teen girls attacked several people at a variety of subway stations. Some of those girls are said to be linked to the killing of a 59-year-old homeless man near Toronto's Union Station.
I wrote about these Teen-Americans at the time. Since they're minors we can't see their faces, but this was the sketch that was released from their first court appearance.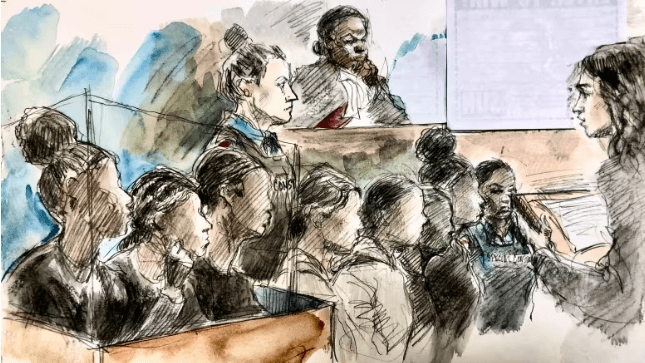 A rumour was going around that these murderous girls were literally caught twerking on security camera footage. I find this to be very believable. When will these Teen-Americans learn to behave?
This list is by no means exhaustive and certainly does not include the homeless people pictured regularly using the subway system as their sleeping, eating and drug-taking quarters.
So it's basically the San Francisco BART system, or at least as bad as the Vancouver subway system.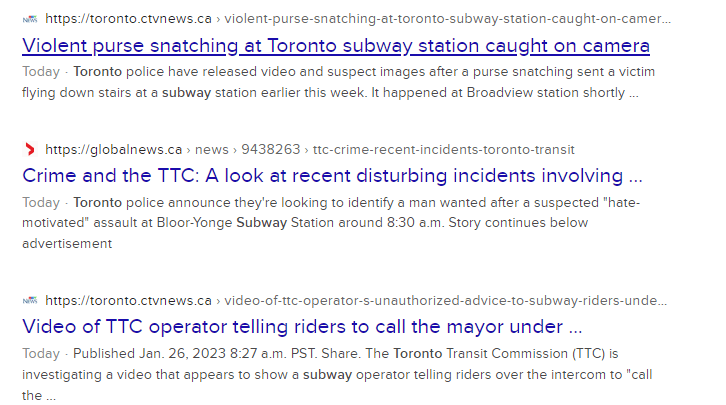 Searching "Toronto Subway Druggies," gives you a plethora of results, no matter what platform you use.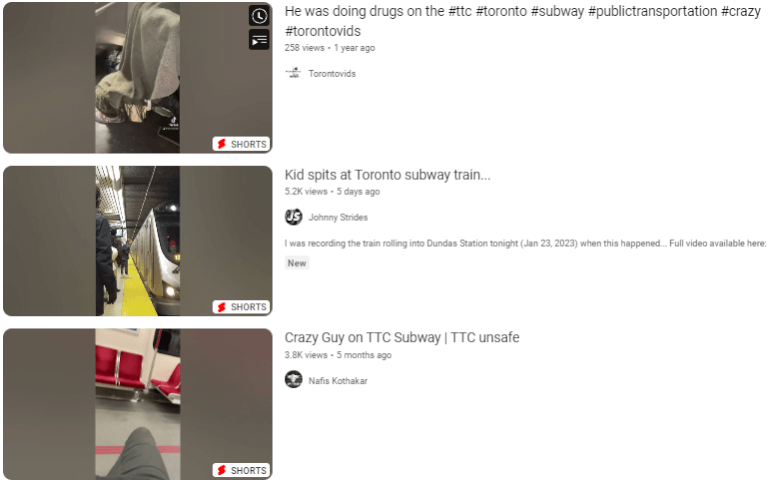 Let's click on one of those to get a glimpse of the local wildlife in action.
I dunno what all these Goyim are complaining about. It seems very reasonable to have crazy guys screaming to themselves on the subway while pacing up and down aggressively.
The criminal acts have become so rampant that once regular riders are saying publicly they're now afraid to use the TTC. It used to be that they never thought twice about riding to downtown sports games and theatre performances.
If all of this seems somewhat familiar, I covered part of it in my piece on declining subway ridership across North America. Keep in mind that the malicious little soyfaggots who want to force you to ride public transit all support the policies that are put in place by these anti-White losers who will victim blame you as a "NIMBY" for not wanting your city and neighbourhood destroyed.
In a series of e-mails to True North, TTC insiders said fare evasion is rampant and fare inspectors have been told "to walk away" if customers refuse to pay. A loiterer or panhandler won't even be approached, they say.

That's 100 fare inspectors making $85,000 a year told not to write tickets or do any enforcement, they say.
I'm sure they'll occasionally enforce this on normal White People who see that society has broken down and you can just jump the gate. So they're not just throwing away $8.5 million per year, they're spending that valuable currency on anti-White anarcho-tyranny.
Fare evasion has been a problem for years. In 2018 a scathing audit revealed that the TTC  had lost $64 million to the lack of enforcement. When the TTC was still dragging its heels in September of 2019, one commissioner noted, astutely, that fare evasion had become "institutionalized" in the system.
But that's just the subway, surely the city of Toronto is doing better.
In the first three weeks of 2023, Toronto Police Service reports that major crimes are up 37.7% compared with the same period in 2022. Every category of crime other than homicide is up dramatically — auto thefts are up 61.2%, assaults are up 37.8%, sexual violations are up 43.5% and robberies 40.2%.

How can it be that between Jan. 1 and last Sunday, we had 1,215 assaults in this city, or 178 sexual crimes reported? Yet the stats are clear: So far, 2023 is the worst crime year in the last half-decade.

Adding more than 80 police officers to the TTC will only help deal with the high-profile crimes there if the officers actually do something. Right now, special constables say their hands are tied by a management policy that discourages officers from arresting people.

A 2021 memo shared with the Sun and many others in the media shows management informed constables that arrest should be the last resort and any officer that did arrest someone on TTC property would face an internal investigation.

We need everyone from Mayor John Tory, Toronto Police Chief Myron Demkiw and TTC CEO Rick Leary to stop pretending this is a recent spate of crime, that these are rare incidents or that it's all due to a mental-health crisis. The level of crime we are seeing in this city, on the transit system and elsewhere, has been growing for years and the way that we've been dealing with crime has not helped.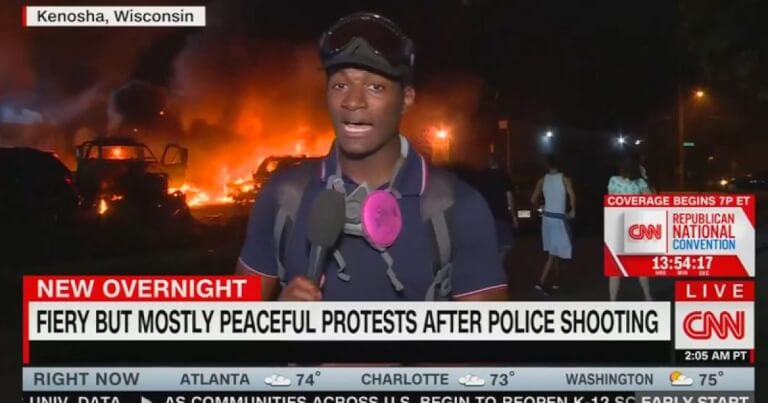 I've covered Canada having the highest murders per capita in fifteen years last year. I've done the same for the US, but can't find that piece. However, 2022 was still a depressed year for murders, due to the aftereffects of Covid-19. Even with suppressed activity we still had skyrocketing murder rates, and it looks like 2023 is set to make those look like rookie numbers.
CBC:
After a recent surge of violent incidents on the TTC, police are increasing the "daily presence" of officers within the city's transit system effective Thursday, Police Chief Myron Demkiw said.

Demkiw said the officers who will be patrolling the TTC will be doing so on an overtime capacity, as to not compromise efforts to improve response times for police calls across the city.

It's unclear how much this plan will cost, but Demkiw said police will monitor the situation "day-to-day, week-to-week" to see what costs will be, and are "prepared to scale as required."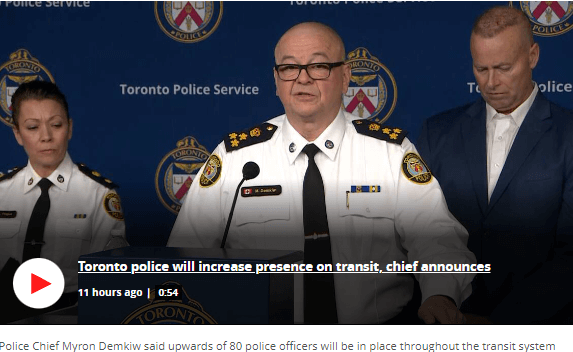 As others have mentioned, this is just an expensive show. The issue is the catch and release policies put out by these zionist antifas. It's propaganda to make it seem like they're moderately interested in doing something.
Cities outside Toronto are also witnessing an increase of violence on their transit networks. The Amalgamated Transit Union Canada, representing 35,000 transit workers, called for a national task force to tackle violence against workers and riders on public transit systems across the country.

ATU Local 113, the union local that represents 12,000 transit workers across Toronto, sent a letter to Prime Minister Justin Trudeau Thursday, asking that federal assistance and resources be allocated to issues of mental health and homelessness.

"We are at a breaking point. We're in a situation where we have members saying they are in fear," said Marvin Alfred, Local 113 president.

"We have Torontonians saying they are looking at options other than the TTC, which increases costs and emissions, versus taking public transit because they are too scared."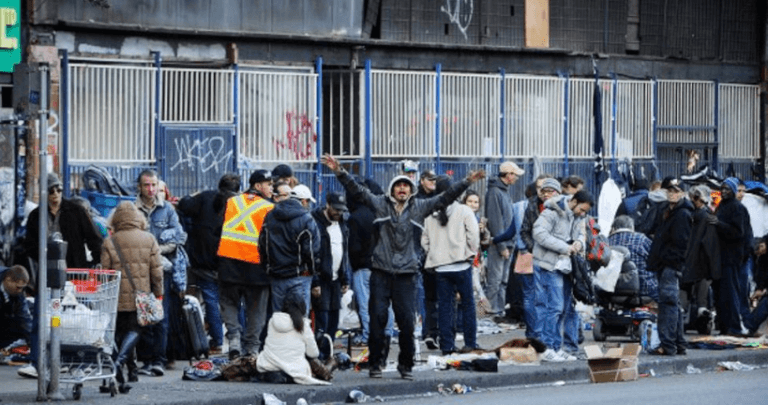 I don't blame them. These druggies really are extremely unpredictable and often very dangerous. You never know when the schizos are going to mistake you for a demon, or get really desperate for their next shot of fent, and at that point who knows what'll happen. And should you defend yourself the "justice" system will do everything in its power to make sure you go to jail forever.
But not everyone thinks increased enforcement is the answer. Shelagh Pizey-Allen, director of an advocacy group of TTC users called TTCRiders, previously told CBC News that Black and Indigenous transit users end up over represented in enforcement actions.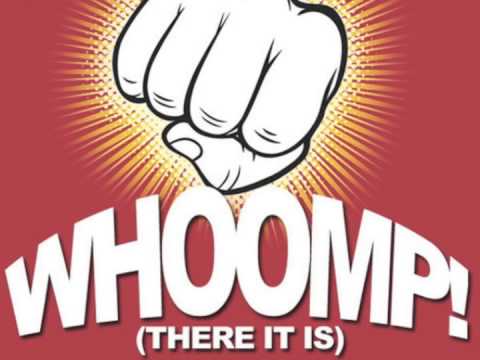 I'm so happy they included this piece so you can see that anti-Whiteness is the reason why you can't ride the subway anymore. "Black and Indigenous," People commit more crimes, and therefore are "overrepresented," in enforcement actions. Of course, the same is true for men to an even greater degree, and young people, but this is just anti-Whiteism, it doesn't need to make sense or have any sort of internal logic.
Here's what that cunt looks like, BTW. And an earlier version of this very same CBC piece harped on a group of 16 year old White kids who shot a bb gun at a bus driver. They mention that in the updated version, but don't belabour the point, and don't point out that they were White kids, probably because the optics of that compared to the whole lighting people on fire and stabbing them with pickaxes were too bad, even for them.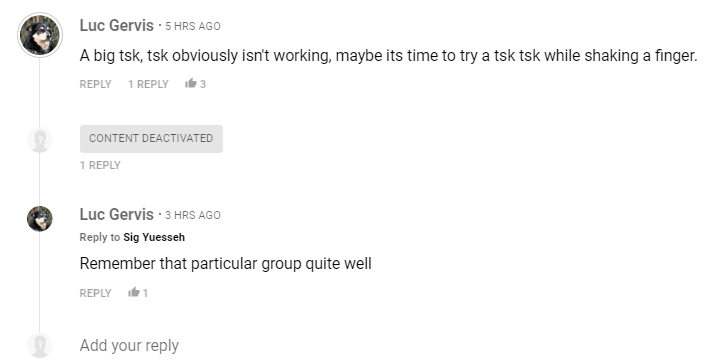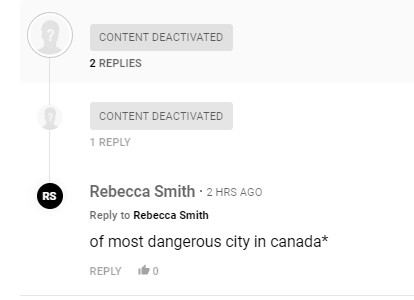 I'm kicking myself for not screencapping some of the best comments that I saw when I looked at the piece earlier. The censors were out in full force removing any comments that pushed back on the obviously anti-White "soft on crime," policies. Case in point.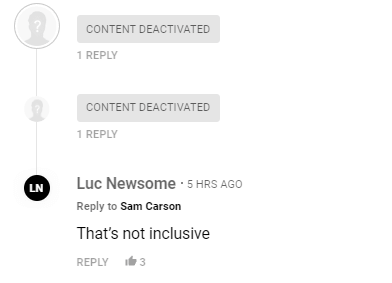 There were still plenty of sane comments.

Won't work as long as you have a catch and release system, and a system that doesn't remove dangerously ill people from the street.

In Edmonton I would see open drug use and drunken aggressive behavior on a daily basis, especially near the downtown LRT areas. Folks yelling at and threatening random people for no reason, seen a mom with little kid threatened by two scary looking homeless dudes. It is simply not safe which is why I prefer to drive.
Get a load of this CaRBrAiN. He's too dumb to know that you can just have more people in an area and then crime magically goes to zero? That's why there are never any attacks on people in crowded areas like subway stations or trains. You definitely don't need to start carrying weapons around on your person or start driving.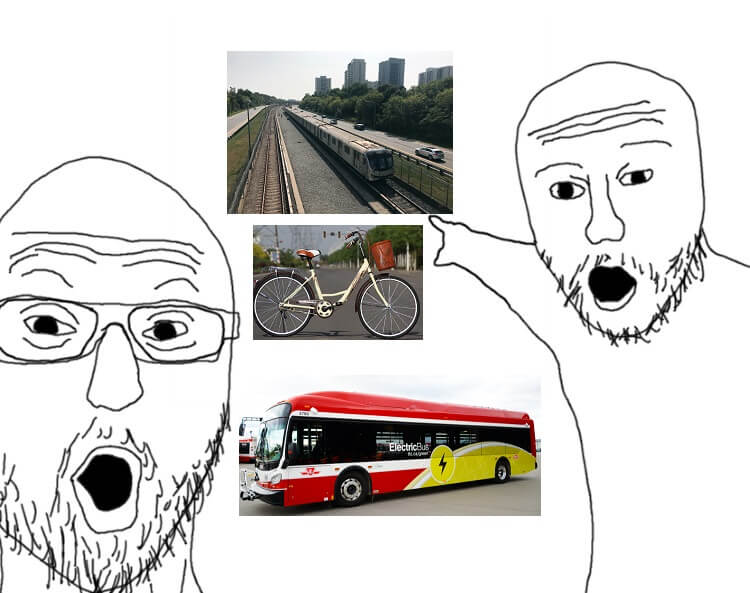 Anyway, let's move on to the Teen-American murder of the homeless Asian guy in downtown Toronto.
CBC:
Seven of eight teen girls who are facing charges of second-degree murder in connection with the alleged "swarming" death of Ken Lee made an appearance in youth court in downtown Toronto on Friday.

All eight girls, who range in age from 13 to 16, are charged with second-degree murder. One was previously granted bail in late December.

The identities of the accused cannot be released under the Youth Criminal Justice Act. Toronto police have said three of the girls have had previous contact with police.

At multiple points during court's afternoon session, Justice Maria Sirivar stared down at the girls, who were all seated on one side of a full courtroom. At one point, the judge said she was "distracted by all of the smirking" coming from some of the accused.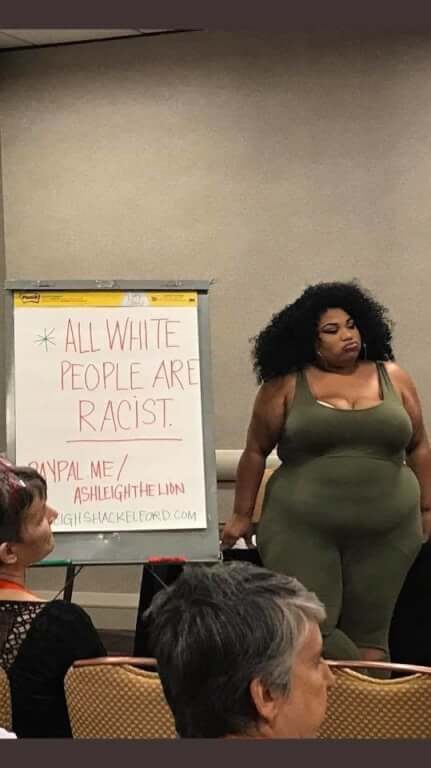 Why shouldn't they be smirking? They know damn well that the privileged class loves these kinds of golems, even if they can't articulate that thought coherently. They'll be given a light tap on the wrist for this murder, and that'll be it. They may be dumb niggers, but they are actually treating the courts with the respect that they deserve. It's about time that normal White People start treating the courts with the respect that they deserve, which is to say none at all.
CBC:
A 16-year-old boy was stabbed on a Toronto bus Wednesday afternoon and sent to hospital with serious injuries, police say.

Toronto police say they received reports a person was stabbed just before 4 p.m. around Bloor Street West and Old Mill Trail.

Police say the suspect is described as a person in their 20s of medium build, wearing a blue mask and black jacket with their hood up.

The stabbing is the fourth case of violence in five days on the city's transit system. In the past five days, police reported separate incidents involving harassment and assault against TTC employees, and a resident stabbed several times while on a streetcar.
This is from yesterday. I'm not even going to get into it, since it's all the same. Just another stabbing attack on the subway by a mysteriously raceless suspect.
Prior to 2019, the word "stranger attack" was rarely if ever used in Canadian news reporting — and was almost always accompanied by an assurance from police that the phenomenon was "rare."

But in the last few months, the problem of random unprovoked attacks has become a crisis seemingly unique to Canada.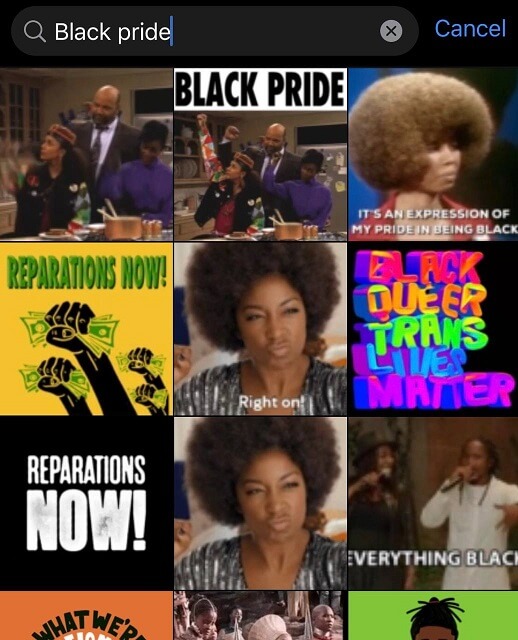 It isn't unique to Canada. Shut up you fag.
Roughly every couple of days now yields another incident of a Canadian being injured or killed in an entirely random assault.

Below, a cursory tally of Canadian stranger attacks from just the last 30 days.
I'm going to print out most of this, bolding only the most relevant parts. Just let it wash over you. And again, these are all from January, and all confirmed "stranger attacks."
A homeless man dead after random attack by teenagers

One sub-trend among the wave of stranger assaults has been incidents of "swarming" attacks, in which large groups of teenagers surround a random victim and assail them with kicks, punches and stab wounds. Just before Christmas, it was one such attack by eight teenage girls that is alleged to have resulted in the death of 59-year-old Toronto homeless man Ken Lee.

A man slashed in the face with a razor at a B.C. mall

Just a few days before Christmas at a mall in Nanaimo, B.C., police said a shopper was punched and had his face slashed with a razor by a man he had never seen before. The cut didn't require hospitalization, but the alleged attacker – who had been acting erratically prior to the assault – needed to be subdued by police and security officers at whom he spat and kicked.

A Mississauga teenager stabbed in the back

At dusk on Jan. 10, a 19-year-old Mississauga man suddenly felt a knife plunge into his back from behind. The man survived, but the injury was bad enough to yield an attempted murder charge for his alleged assailant, who was out on bail at the time of the stabbing.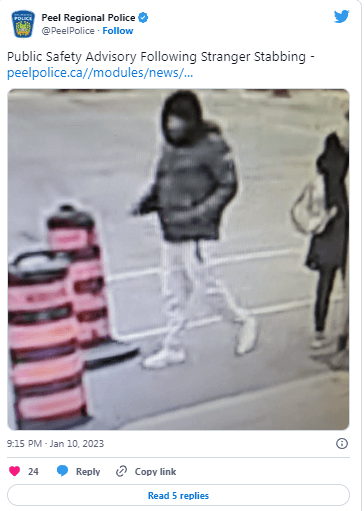 They include a tweet from the Peel police. In the replies we see that David was known to the police. Although of course he was since he was out on bail.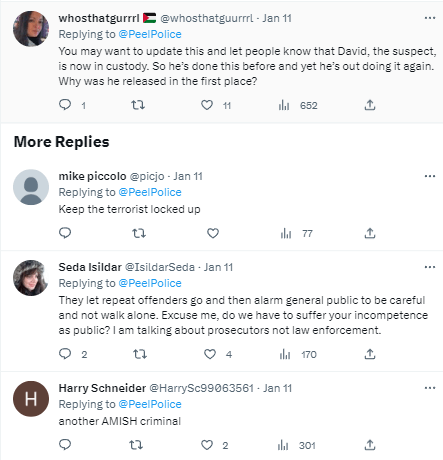 An elderly Toronto woman killed while walking alone

Like many of the attacks on this list, this one occurred in a busy area in broad daylight.
B-b-b-but muh SaFEty iN NumBErS.
On Friday at 11:39 a.m., an 89-year-old woman walking alone on a downtown Toronto sidewalk was violently pushed to the ground by a passing male. The woman's head hit the ground hard and she died.

A woman stabbed in the head on a Toronto streetcar

The Toronto intersection of Spadina and Sussex is only a few blocks from the University of Toronto and the seat of the Ontario legislature. And yet, at 2 p.m. on Tuesday, a TTC streetcar near the intersection was the scene of a woman being stabbed in the head and face, reportedly by a stranger.

A man randomly punching couples and families in downtown Calgary

On Jan. 4, a man in Calgary strode through the downtown randomly assaulting anyone he came across until he was ultimately subdued by police. According to a Calgary police account of the rampage, the suspect used punches, shoves and kicks to attack two couples, one family and one man walking alone. Police say an officer was injured apprehending the man.

A man repeatedly stabbed in New Westminster in an apparent robbery

At midday last Saturday, a Vancouver man was walking through the New Westminster shopping district carrying a large suitcase when he was repeatedly stabbed in an apparently random robbery. Although the victim survived, the stab wounds were so severe that New Westminster Police Department officers arriving on scene needed to apply a tourniquet to stop the man from bleeding to death.

A random stun gun attack (also in New Westminster)

Just three days after the random New Westminster stabbing, on Tuesday a pedestrian was assaulted with a stun gun and forced to seek refuge in a business as his attacker stood outside and screamed threats while snapping sparks from the weapon. The attack was "completely unprovoked," reported police.

A Burnaby woman breaking her arm after being pushed to the ground

A 29-year-old female pedestrian reported on Monday that she was walking though Burnaby when a six-foot-tall man stopped in front of her, didn't say anything, and pushed her so hard to the ground that she broke her arm. He then jogged away.

A swarming attack on Toronto transit employees

The Toronto transit system has become particularly susceptible to unprovoked stranger attacks, causing the union representing the city's transit workers to recently declare that violence is "getting out of hand." On Monday, two uniformed TTC employees were beaten aboard a bus in a swarming attack by around 10 to 15 youth.
Damn these Youth-Americans. Always doing swarming attacks.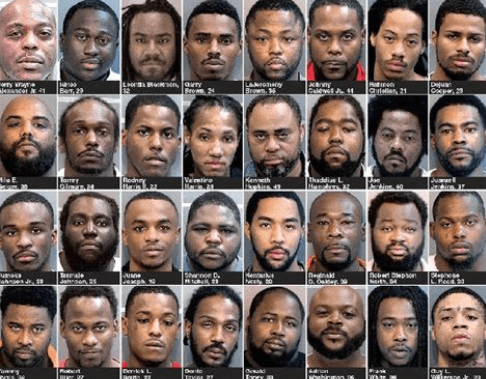 But of course those are just the attacks that are reported to the police. I detailed some of the random encounters I had with the wildlife in the Downtown East Side of Vancouver, including one of them standing menacingly over one of the bus drivers, and another screaming and threatening me out of nowhere.
None of these incidents got reported to the police, something I suspect is quite common. And yet, having one of these schizo druggies or Crime-Americans loudly threaten you while waving around a pickaxe can be the sort of unforgettable experience that makes one more hesitant to go into the downtown areas.
True North made this video six months ago, but the woman they interview does a great job of relaying the human cost to having your neighbourhood destroyed with "safe injection sites."
True North: How long have you lived in this neighbourhood?

Resident Melissa Cutler: I've lived here for about 12 years.

TN: And have you noticed a difference in the neighbourhood, or a decline since the Rohampton [druggie] shelter came in.

MC: Absolutely.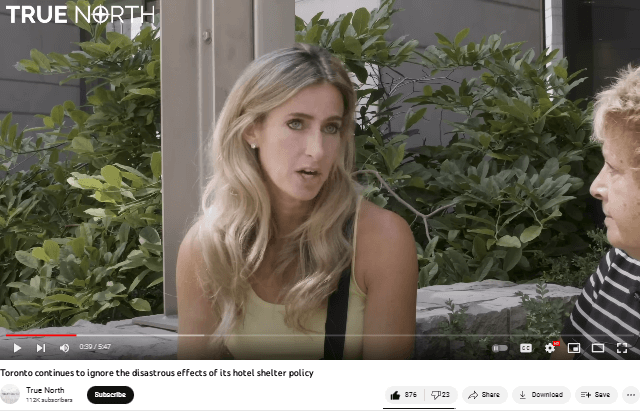 She details the sort of low level harassment and petty crime that comes with these scum being sent into your neighbourhood. She was assaulted once when one of these scumbags threw a Gatorade bottle at her head, was violently tackled another time, and saw one trash a 7/11 that she was about to go into for no reason. She's had to stop running altogether, and won't go outside without someone else to walk with her. But remember, you're just an evil NIMBY if you fight back against antifas putting this human filth in your neighbourhood.
This is where 10 years ago on July 30, 2008, a man known then as Vince Li who was sitting next to McLean on Greyhound bus No. 1170 travelling from Edmonton to Winnipeg on the TransCanada Highway pulled out a knife and repeatedly stabbed his seatmate.

The driver and passengers fled the bus but watched in horror as Li decapitated the 22-year-old Winnipeg man and mutilated and cannibalized his body.

Chris Alguire, a truck driver who stopped to help when he saw the passengers on the side of the highway, is also struggling with PTSD.

He helped barricade the door to keep Li inside the bus and witnessed Li decapitating McLean.

"After 10 years, I have never stopped mourning the life of Timothy McLean," he said.

He said his PTSD exhibits itself as rage and alcoholism.

"I've become an alcoholic to help me sleep at night. I know better and don't think my reaction is surprising to anyone. However, I hate what challenges me daily now," Alguire said.

Alguire says he can't understand why Li was given an absolute discharge and given the "freedom to repeat his actions."
Oh but don't worry. Sure, Vince Li got released out into the general public again, but he's only a violent schizo. What could possibly go wrong?
In February 2017, Li received an absolute discharge and is now living independently in a Manitoba community. The province's Criminal Code Review Board ruled he is no longer required to attend annual reviews or abide by conditions. He later changed his name to Will Lee Baker.

"He has been a model citizen. He lives every day with remorse about what he did, and he knows that, and he knows it was atrocious, and he will never forgive himself," said Chris Summerville, chief executive of the Schizophrenia Society of Canada.

"Society has nothing to worry about, really, because as the review board noted when they gave him absolute discharge, he was at low risk of offending."
Which is it? Society has "nothing to worry about," or "there's just a low risk that the cannibalistic decapitator will have another episode." Because these two things are very much not the same.
Summerville says recidivism rates for people in Li's situation are under seven per cent whereas for someone released from Stony Mountain, the federal prison north of Winnipeg, the recidivism rate would average around 47 per cent.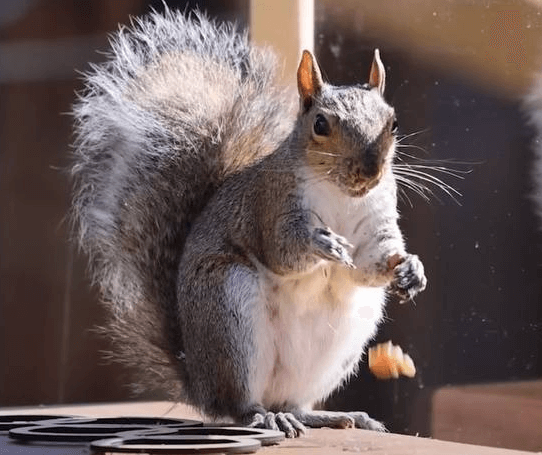 So there's a seven percent chance that he'll start speaking to demons again and have another violent episode where he straight up murders someone. That's definitely a "no risk to society," type person.
That's something de Delley vehemently disagrees with and has been fighting for years.

She has attended House of Commons and Senate committee meetings to ask for changes to the law  pertaining to NCR cases.

"Vince Li got help. Good for him," she said. "Maybe he's feeling better today. My son's still dead. What if he chooses not to take his medications? We know what he's capable of."
Indeed, but I have to circle back to that last quote from this Summerville cunt, as it is quite revealing.
Summerville says recidivism rates for people in Li's situation are under seven per cent whereas for someone released from Stony Mountain, the federal prison north of Winnipeg, the recidivism rate would average around 47 per cent.
In other words, people released from prisons, at least the worst ones, have an almost fifty percent chance of re-offending. That's so bad that they probably are more dangerous to society than literal schizophrenics, and we know how terrible those people are.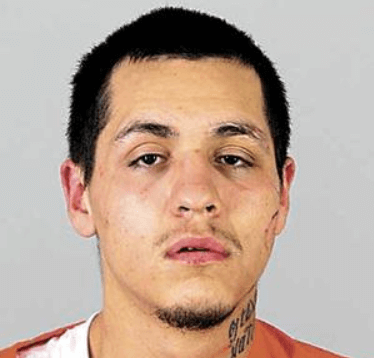 The solution to crime is not complicated. First, you have an all-White or at least all-Asian society. Second, you identify the criminals and give them nice long sentences to isolate them from society as long as possible. Third, you get the schizos off to mental health facilities. Fourth, you clean the drugs off the streets with extreme prejudice.
It is not an accident that ZOG pushes the exact opposite of all these policies. Go check in with Israel and see how they do it.